Whether you plan to redecorate your living room or
completely remodel your first floor
, a home remodel or renovation offers an opportunity to rejuvenate your living spaces and your lifestyle. It can also be a daunting endeavor, especially if you are looking at a larger project. Planning is essential for any home remodeling project, and for anything that goes beyond your own expertise and available time, bringing in experts is an important step to achieving your goals.
To make sure your home remodel is a success, do your research and understand what to do, and more importantly, what not to do in a remodeling project. Start with our top 5 mistakes to avoid when planning your home remodel.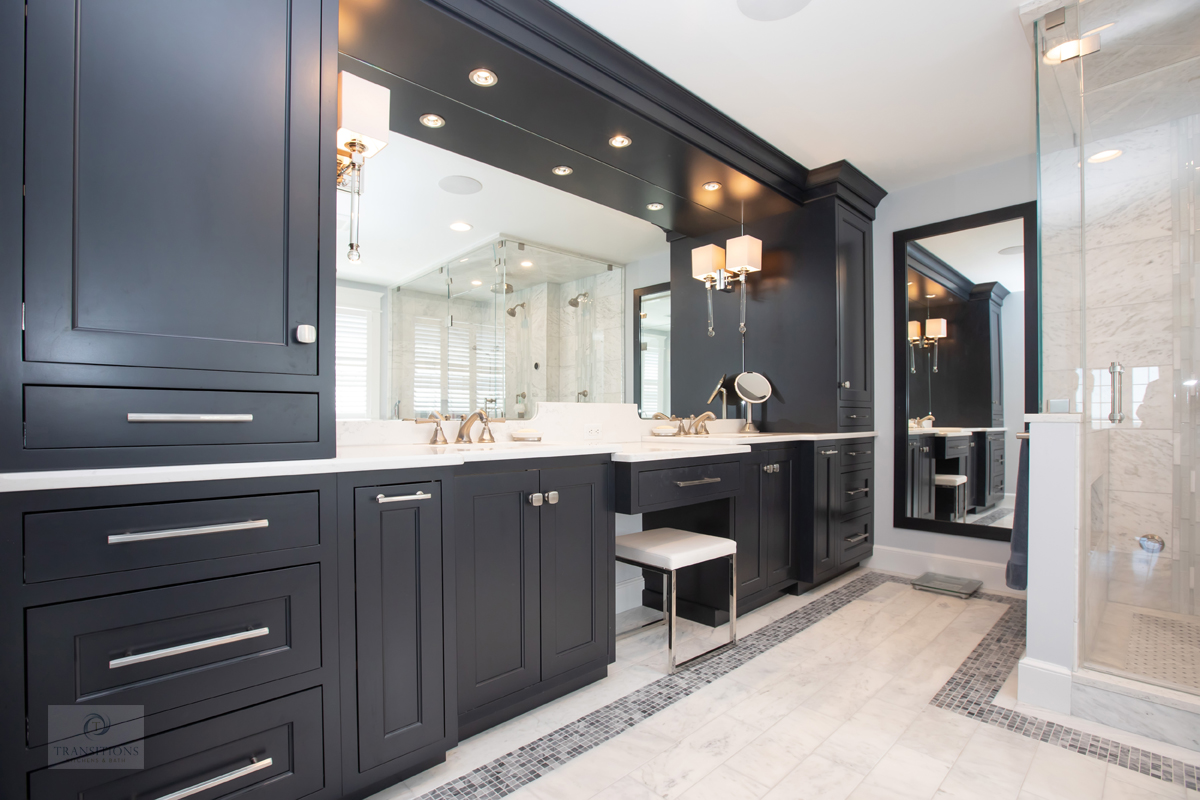 1. Insufficient Planning
There is a saying in the world of home renovation that goes, "Measure twice and cut once". This is an excellent insight into how important planning is in a home remodel, including: considering your entire home rather than only looking at a quick fix to sort out immediate issues, planning out your project and understanding your budget needs, and getting all approvals in place before commencing your project. Experienced design professionals know all the ins and outs of this process, so it pays to work with a full-service design and remodeling firm to make sure your project is a success. Let's explore the planning requirements for a home remodel further.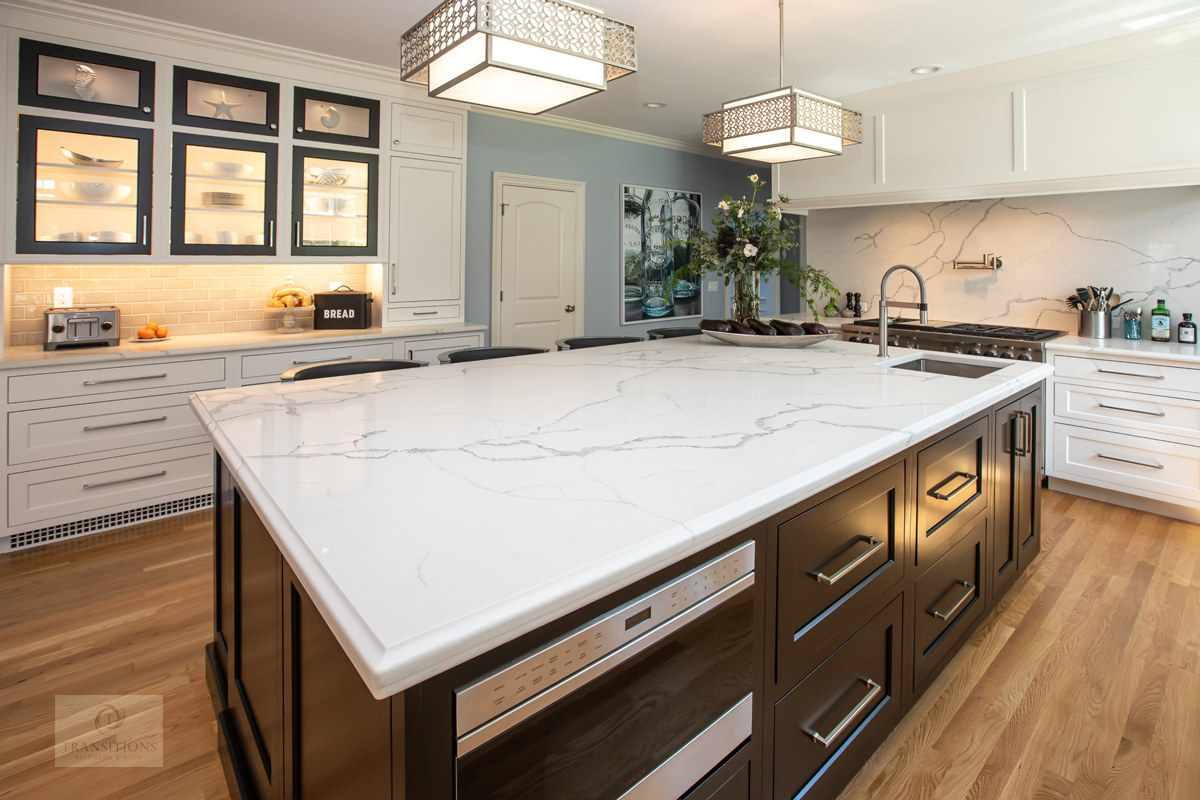 Not Looking at the Bigger Picture
Maybe a lack of storage in your kitchen design or a broken shower door was the last straw for you when deciding it is time for a home remodel. These immediate issues are important, but you should also look past them and see the broader vision you have for your home.
Ask yourself what your plans are for your home's style and functionality over the next several years. Are there other parts of your home that also need to be updated? Do any of your plans involve structural changes or even an addition to the home? What will your family structure look like for the lifespan of your proposed remodel – are you a growing family with young children, or are you designing for aging in place?
These questions are important to consider even if you plan to start with a smaller project for now but hope to do more work later. Having this information allows you to make informed decisions about the work you do now so that it will not negatively impact later plans. This is especially important if you are making any structural changes to your home or changing the layout of a room, as you want to be sure these alterations are in line with your overall vision for your home.
When you consider the bigger picture for your home remodeling plans you may also decide to do more now instead of approaching your project incrementally. For example, if your laundry room or powder room needs an overhaul, it makes sense to do these at the same time as a kitchen remodel. You get better value for your time and money, plus you've already opened your home to remodeling professionals, equipment, and dust. This also allows you to consider extras like changing your flooring or repainting your entire first floor.
Lack of Project Planning
Once you know your project's scope, you must carefully plan every step of your remodeling project to ensure it is a success. Even if you are only planning a small project, you still need to consider the steps involved, the materials required, the cost, and whether you can complete the work yourself or if you require the help of a professional.
If your project is more involved, includes structural changes, or affects any wiring, plumbing, or HVAC systems, then you must call in the experts to help. They have the expertise to plan every step of the design process including dependencies between each step, to avoid pitfalls, and to accomplish the project in the most efficient manner. They can track product shipments and the availability of every professional required for your project, to make sure everything and everyone is on site when required.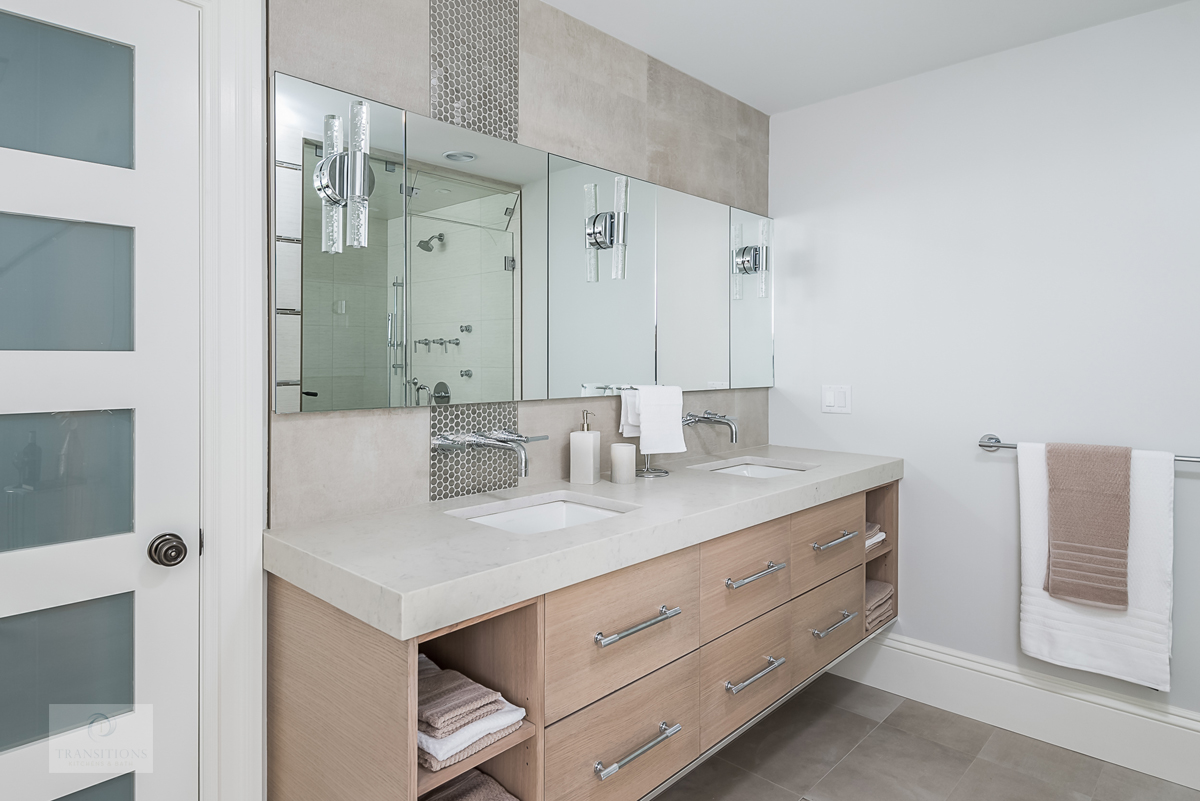 Failing to Get Permits and Approvals in Advance
Approvals and permits are an essential part of planning for your remodeling project, and the requirements may vary depending on your location as well as the scope of your project. If you decide to take on the project yourself, make sure you do your research carefully as you must secure all required approvals and permits before commencing your project. Unfortunately, when it comes to planning a home project, ignorance is not an excuse!
If you work with a remodeling firm, they should handle these approvals on your behalf. Since they are experienced in this, they know exactly what approvals are required and are well-versed in getting these approvals. Failure to do so before starting your project could have serious consequences, including fines, legal implications, and an impact on your ability to resell your home in the future. It is not a step to be taken lightly or to ignore!
Failing to Understand Your Budget and Financing Needs
Whether you are painting a hallway or adding a new room to your home, every project costs money. You must research your full costs carefully, including materials, labor, construction, and clean-up, and include a contingency in case any issues arise. Complex projects can be more difficult to cost, since there are extras associated with demolition, structural work, and plumbing, among other things.
If you do not budget accurately, you could leave yourself with insufficient funds to complete the work, including finishing touches such as painting and decorating. Accurate costs are also essential if you plan to seek out financing for your project. This is another area where it pays to work with an experienced design professional. They understand all the costs involved in a home remodel, can help you price up and compare different product choices, and provide you with fully transparent costs in advance of your project.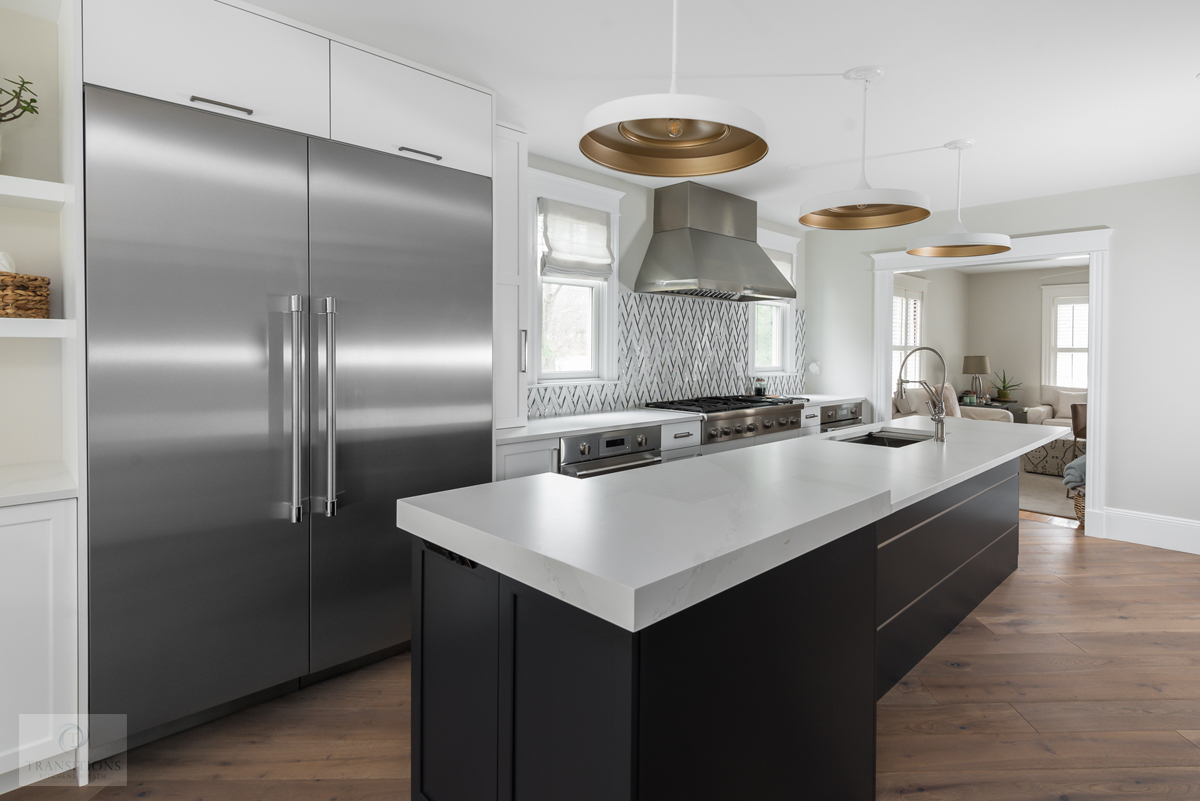 2. Too Trendy
When planning a home remodeling project, you must remember that your end goal is to create a space that evokes your style and is a comfortable home living space. While it is fun to look at the latest trends in color schemes, styles, and technology, you also must consider your family's needs and create a design where you can relax, work, and entertain. Plus, you need to think about your storage needs, who will use these spaces, and the long-term cleaning and maintenance of your newly designed rooms.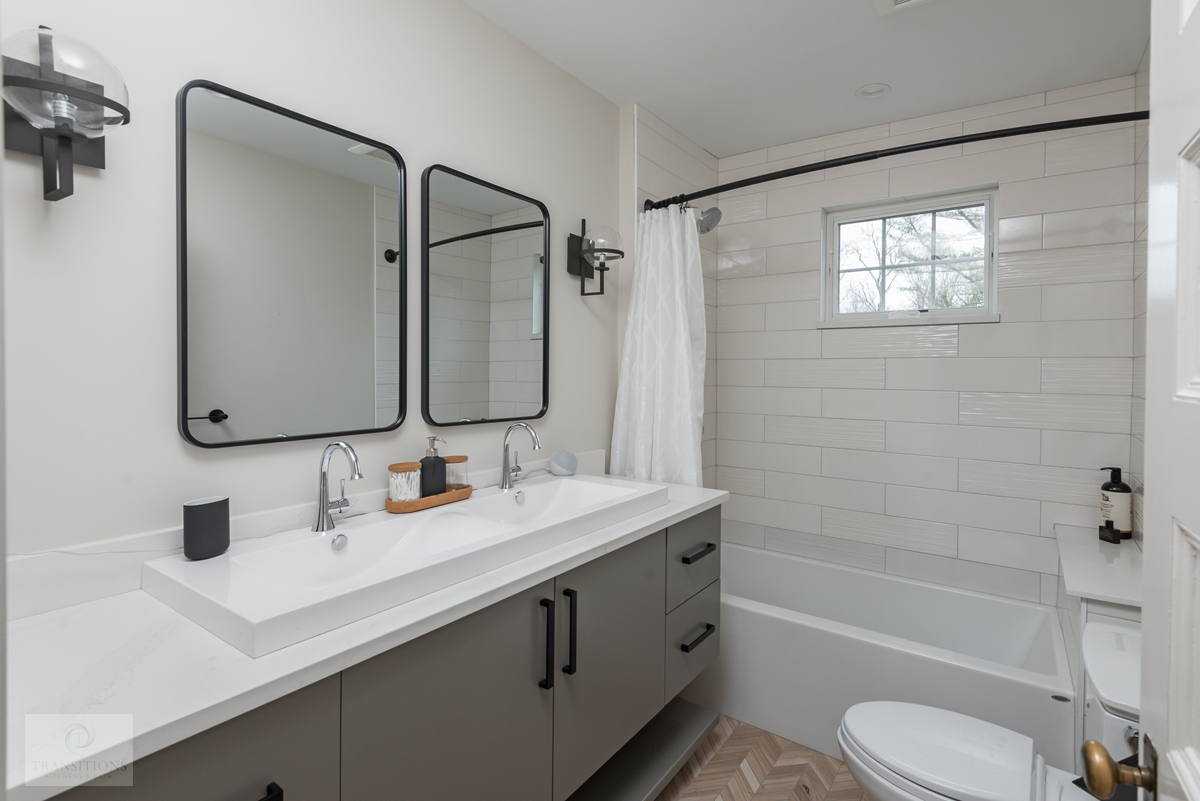 Only Looking at the Recent Trends for Your Design
If you are planning a home remodel, then you may be obsessed with watching HGTV, browsing social media design pages, and saving photos of your favorite design ideas. While following design trends is a great way to get inspired, you should not focus solely on recent trends. A home remodel, especially a larger project like a kitchen remodel or master bath remodel, is an investment in your home and lifestyle. Your newly remodeled space should last you for 10-15 years, depending on the space and the scope of your project. Make sure you choose styles, materials, and colors that you will be happy with for that length of time.
Make sure the space you are remodeling fits in with the style of surrounding rooms. The exception to this is if you are remodeling your entire first floor or a smaller, standalone space like a powder room or home office. If you want to add a dash of color or a unique design element to a room that is central to your home's style, you can accomplish this with accessories. Hang artwork, incorporate towels, or choose countertop accessories in a vibrant accent color. Go for an eclectic style by selecting light fixtures or hardware that is different to, but blends with, your main fixtures like cabinetry and countertops. These elements can be more easily changed over time if you decide you prefer a different accent color or design style.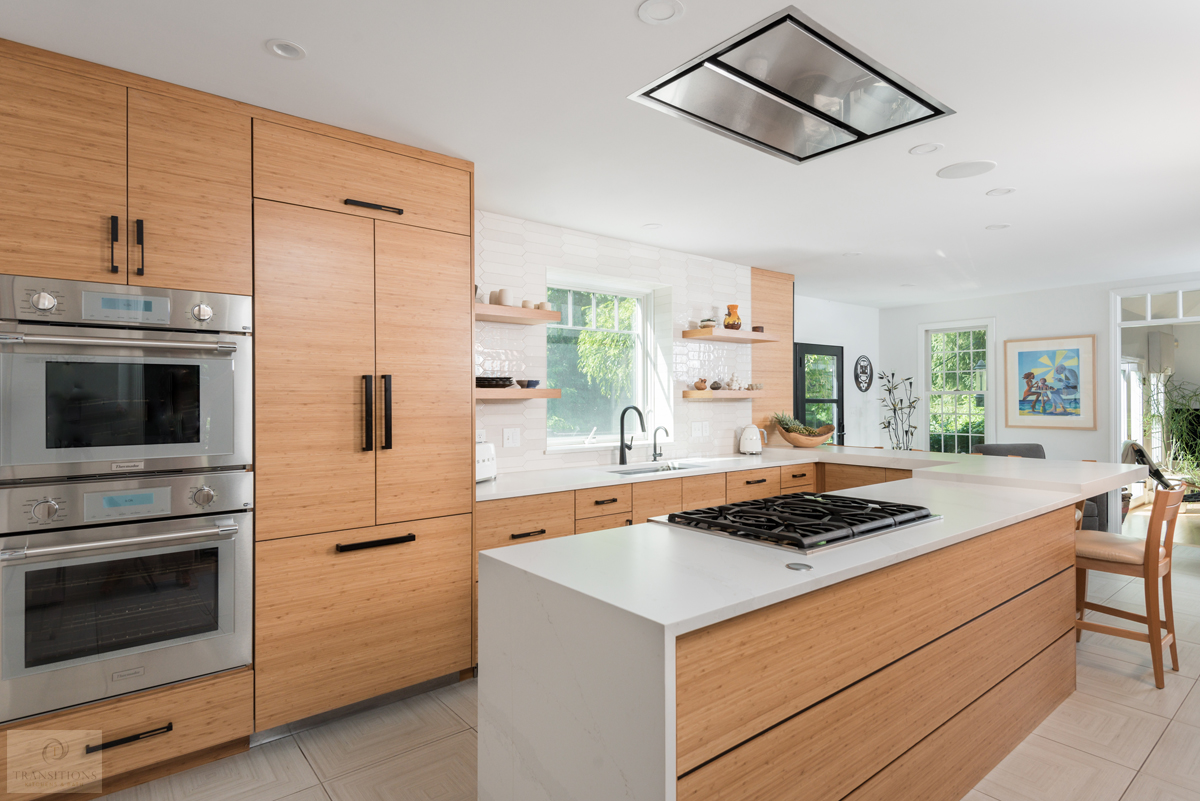 Lack of Appropriate Storage
Storage is essential throughout your home, but especially in key living spaces like the kitchen design, bathrooms, and bedrooms. Without sufficient and customized storage, your newly designed spaces will become cluttered and more difficult to maintain. Think carefully about what storage you need when browsing design ideas and planning your new space.
You may love the look of a sleek, modern kitchen design with limited wall cabinets, but will this leave you short of storage? If you have sufficient storage space in other areas of your kitchen design, then go for it. If not, leave one section of your wall without cabinetry and make it a feature with a backsplash that extends to the ceiling and floating shelves that hold accessories. Within your cabinetry, consider what you need to store and where you need it, so you can plan internal storage accessories that fit all your requirements.
Not Balancing Style and Functional Needs
Similarly, planning a layout and flow of traffic that fits your needs is just as important as creating a stylish space. Transforming your home's style with a combination of colors, materials, fixtures, and accessories is a fun part of the design process. When choosing these elements, make sure you consider how they fit together to create a space where you can live comfortably and work efficiently.
Start by asking yourself who will use these rooms, what is the age and mobility of the room's users, and how many people will use the space at one time. If you typically have more than one person cooking together, for example, create work zones between your island and perimeter countertops to accommodate this. Incorporate two sinks where one person can prep food, and another can wash pots and pans. In a bathroom design, is this a master bath or a family bathroom designed for more than one person? If so, include a double vanity so two people can brush their teeth or get ready at the same time. Carefully consider how traffic will flow throughout your space, ensuring there is enough room to maneuver without tripping over each other.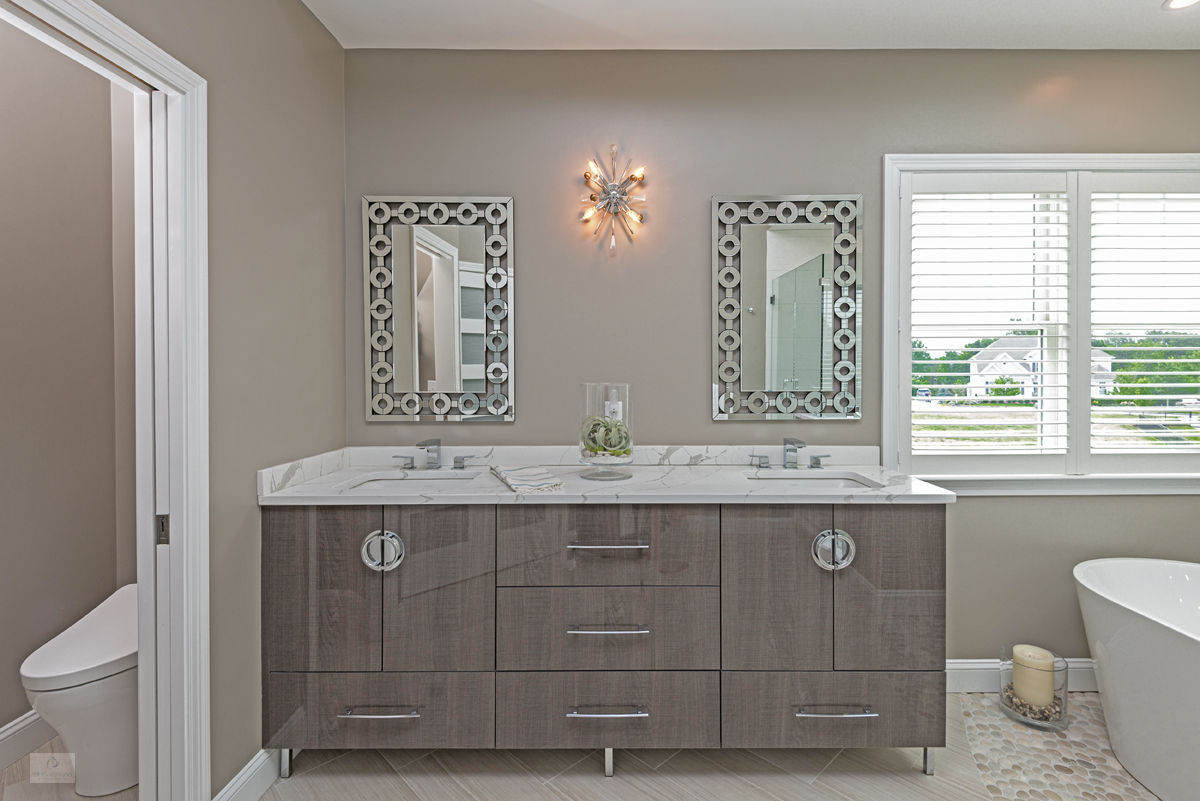 3. Overdoing It
You may look at your home and picture all the changes you could make to create your dream living spaces. While it is important to have a vision for your home's style and functionality, you should also strike a balance between doing enough…and doing too much. First, consider if this is your forever home. If so, then it makes sense to update as much as possible to get your home exactly as you want it.
If you plan to move soon, then you should update what you will need during your remaining years in the home and what you think will positively impact the resale value of your home. Similarly, look at other homes in your neighborhood and don't change yours so much that it is out of step in terms of style, size, and price, as this could also make it more difficult to resell.
The flip side of this argument is that you should not fall into the trap of not doing enough. While it's important to stick to your budget, if you plan to stay in your home long-term it pays to do as much as you can to get the best value out of your remodel. You also must think about the implications of cutting corners on products and services when making changes to your home. Quality counts when it comes to your home, especially in busy spaces that you use daily. Cutting corners only means your remodel may not meet your needs or that it will have to be repaired or replaced sooner than you would like.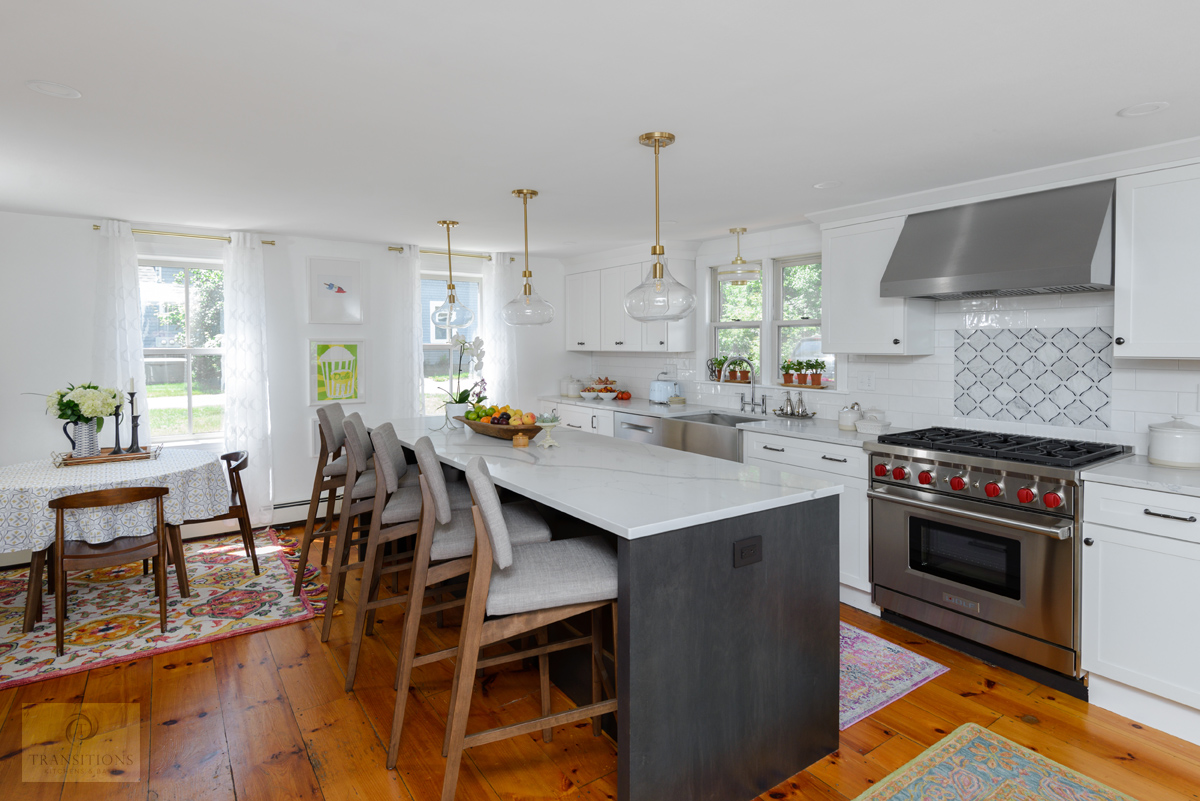 4. Ignoring the Finishing Touches
Remember when remodeling, your space is not complete until every light fixture is installed, the room is painted, floor coverings are in place, and furniture is arranged. Be sure to think about these aspects of your project and leave room in your timeline and budget to complete them. For example, if you are trying to finish a first-floor remodel in time for the holidays or to host a family reunion, you need time and money to finish off the details before you are ready to welcome guests. These may include window treatments, rugs, flooring, lighting, cabinet hardware, painting, hanging artwork and photos, arranging furniture (or buying new furniture if necessary), and displaying decorative accessories.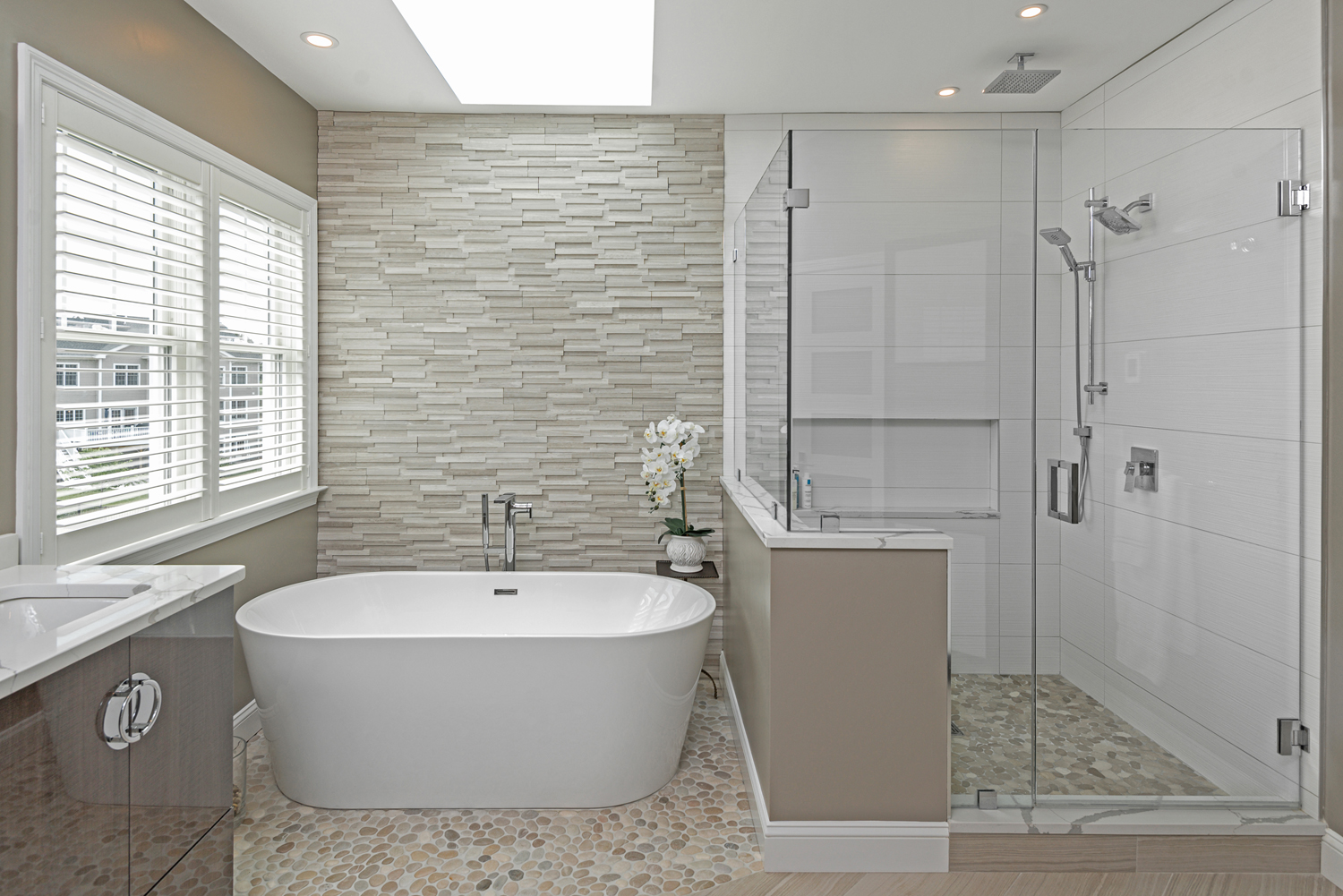 5. Failing to Bring in Experts
You may look at your hall bathroom and think, I could remodel that space myself! If you are experienced with plumbing, electrical wiring, tiling, and carpentry, plus have the time in your life to complete a project of this scale, then go for it! Since most of us do not, a home remodel means it is time to call in the experts. Remodeling professionals will not only complete your project to a high standard, but they will help you complete it on time and within your agreed budget.
Working with an experienced design and remodeling team takes the stress out of a remodel since you have experts to guide you through the entire process. They have seen it all and can help you create the design you always wanted with the finished product you deserve. Designers can draw on their knowledge to recommend innovative materials and features you may not have considered, finding the perfect fit for your home. Look for a trusted professional in your area who can help you bring your design vision to life.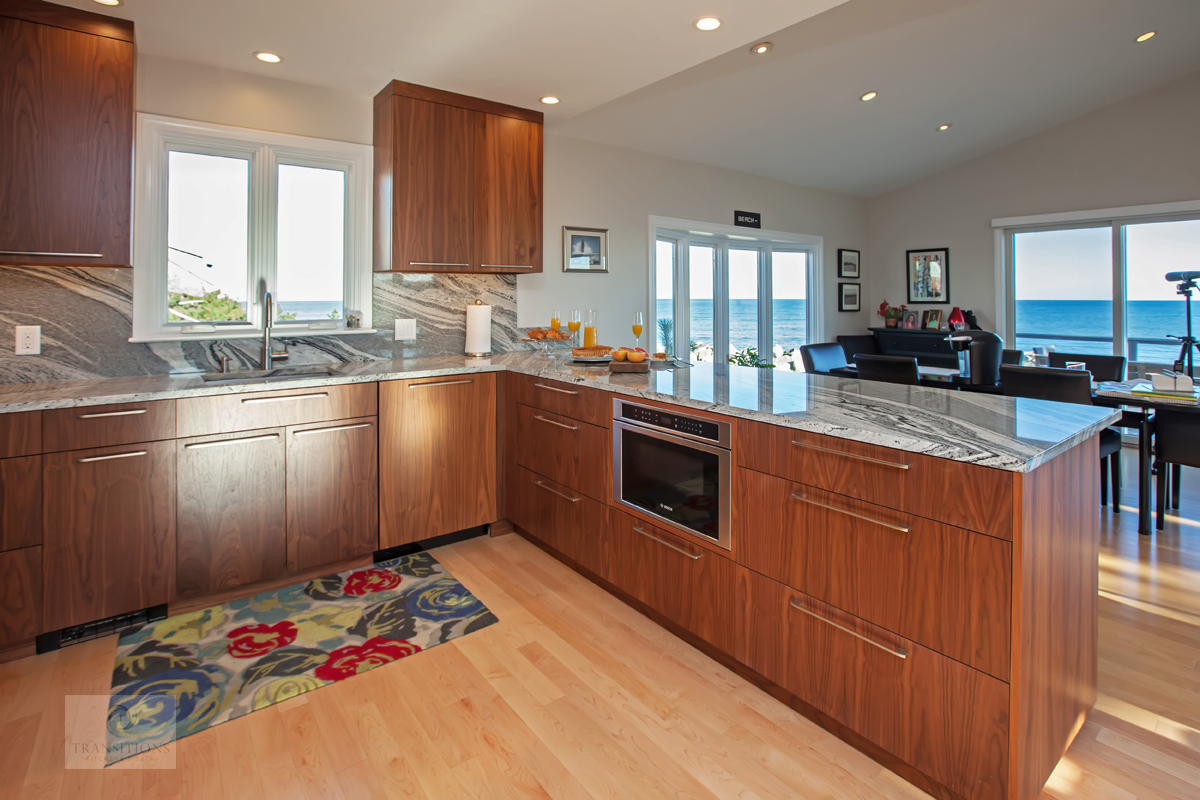 Get Started on Your Ideal Home Remodel!
A home remodeling project is the perfect way to create the home you always wanted without having to move. It is an investment in your home and lifestyle that enhances the style and efficiency of your home and allows your key living spaces to evolve as your family grows and changes. Careful planning is key to getting the results you want, and working with an experienced design and remodeling firm helps to make the remodeling process stress-free and more enjoyable. Get started on your remodeling journey today by contacting our team!