Is it time to consider a bathroom remodel for your home? Maybe you want to create a spa style master bath design, or perhaps it is time to upgrade from a kids' bathroom to one designed for teenagers.  Even remodeling an outdated powder room can be a game changer in your home.  If you are in the early stages of planning a bathroom design, there are several things you need to consider.  Here are 5 questions to ask yourself to help you prepare for a bathroom remodel.
1. Why are you remodeling?
You know your bathroom needs work done, but what sparked your decision to start a bathroom remodel?
You may be getting ready to sell your home and know that your outdated bathroom will be a deal breaker for potential buyers.  If you plan to sell, it may be best to stick with a neutral color palette as it is more likely to have a wider appeal.  Look into the real estate market in your local area and find out what the hot features are in top selling homes. If everyone is looking for underfloor heating or open showers, consider including these features in your new bathroom design.
If you are remodeling for yourself, consider what you hope to achieve with your bathroom renovation.  Are you updating your bathroom for a new stage of family life – perhaps in preparation for having kids, or to create a bathroom design suited to aging in place?
Perhaps you just want to modernize your fixtures and create a more contemporary style.  Determine your reason for remodeling (and there may be more than one) and make note of everything you would like to get out of your remodel.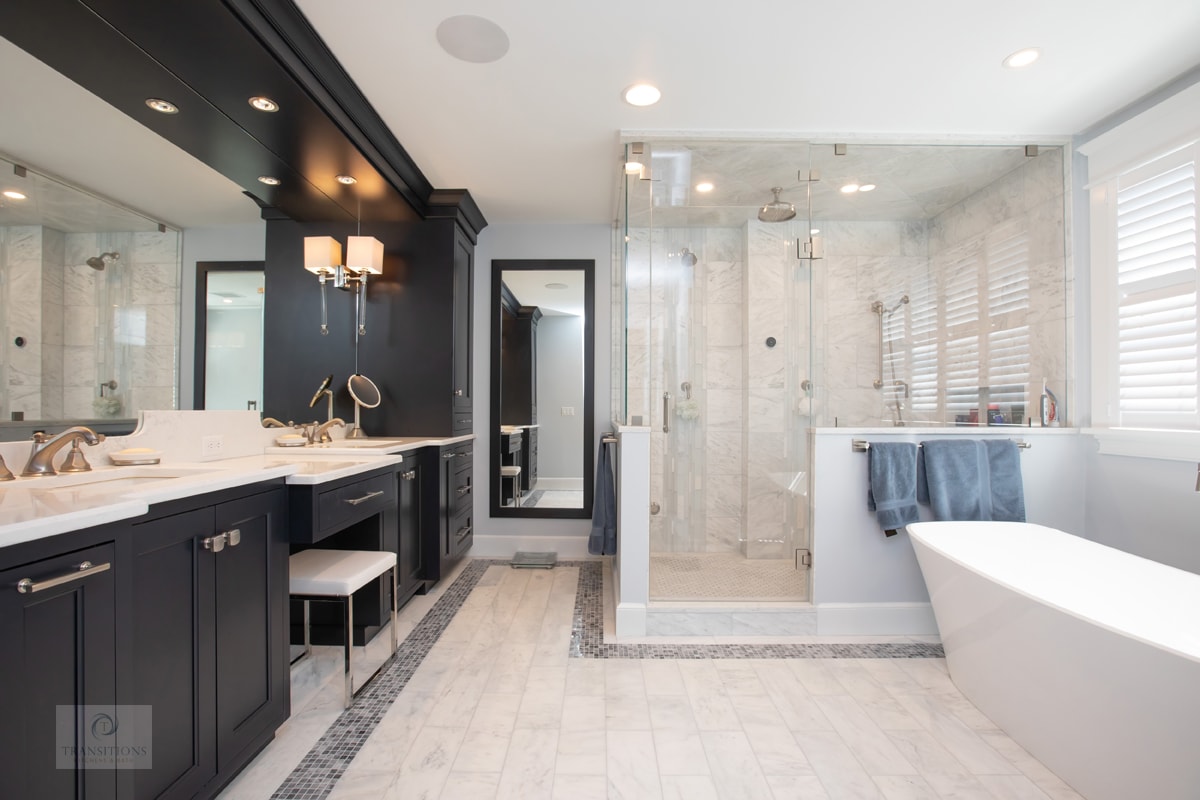 2. Which bathroom needs updating?
Each bathroom in your home has a distinct style and purpose.  Which one requires a remodel will greatly influence everything from your timeline to the required products to your budget.  For example, a master bathroom design will take longer and cost more than a powder room.  The storage requirements for your new bathroom design may vary depending on whether this is a busy family bathroom or a seldom used guest bath.  Determine which bathroom you intend to update, who uses it, and what your requirements are for this space.
3. What are your style goals?
If your bathroom has not been updated in a long time, a fresh style may be at the top of your list of remodeling priorities. A bathroom design is the perfect opportunity to update your color scheme, cabinetry style, and accessories.  Today's bathrooms are more than just a functional space, and bathroom fixtures have developed to reflect the style of your home. From sleek floating vanities to furniture style cabinetry, architecturally appealing freestanding tubs, tile designs with an array of colors and textures, and hardware from polished chrome to brass, there are stylish products to help you achieve any look you desire.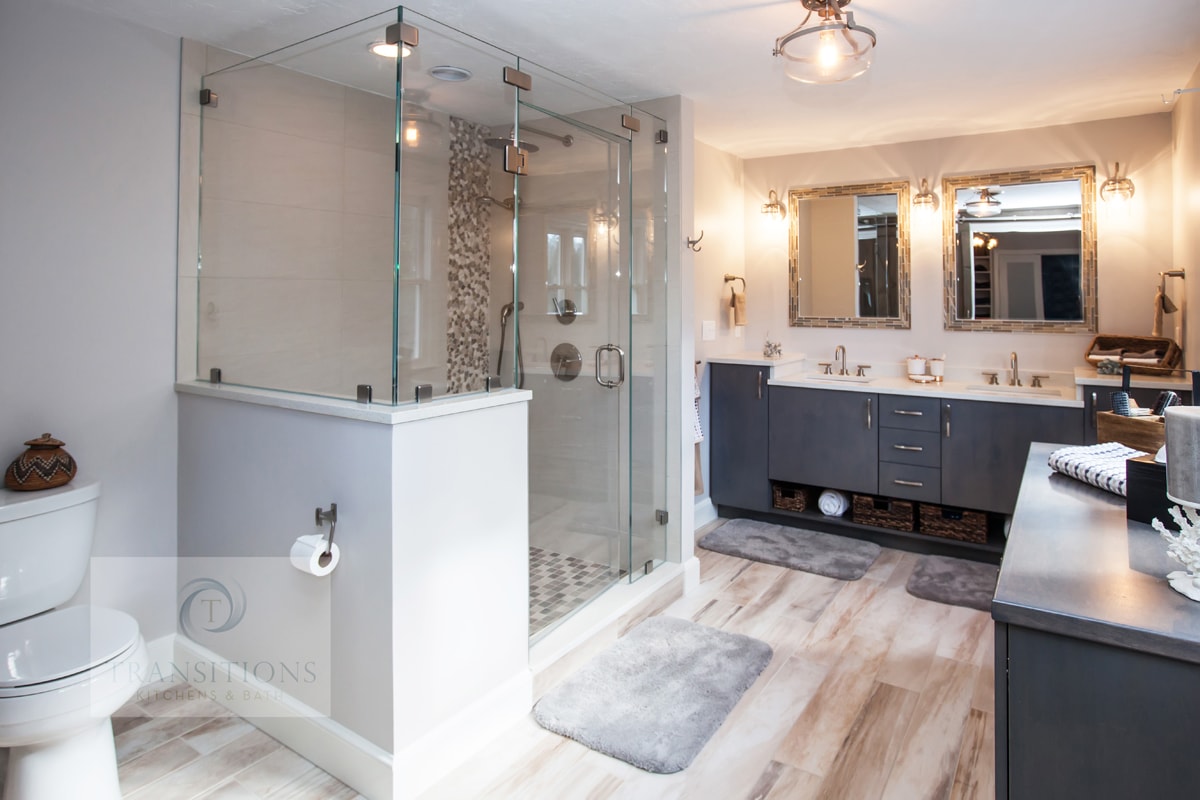 4. What are your goals for functionality?
Decide what works and what does not work for you in your current bathroom design.  Do you have insufficient storage for your growing family?  Maybe you have a family member with limited mobility who needs a more accessible shower and toilet.  Perhaps your shower enclosure, showerhead, sink, faucet, and more are just outdated and not functioning as well as you would like. Whether you have a significant issue with your bathroom design's functionality or just feel you need an update, write down your concerns and goals. This will help you determine your priorities when speaking with a bathroom remodeling professional.
5. What is your budget?
You may not know exactly how much your new bathroom design will cost, but it helps to have an idea of how much you are willing and able to spend.  If your available budget is limited, you may have to consider a partial remodel or focus on your top priority items.  If you have a larger budget available, then the sky is the limit.  How much you spend may also be influenced by whether you are remodeling to sell or for yourself.  If you are remodeling in preparation for selling your home, spend enough to make a difference but not so much that you do not recover your investment.
Your bathroom design expert can help you identify the right products and layout to meet your style, functionality, and budget requirements.  Start by thinking about and writing down what you want to get out of your bathroom remodel, then make an appointment with a designer in our Norwell, MA showroom.