Does the storage in your existing bathroom design begin and end with a small vanity cabinet or perhaps a medicine cabinet?  This can often leave you with all your personal items crammed into a disorganized cabinet, with no suitable place to store bathroom electronics and other items, and with shower toiletries left sitting on the shower floor.  There are so many options available for bathroom storage to suit any size, shape, or style design – no bathroom renovation should be without it!
In addition to assessing your requirement for vanity storage, a medicine cabinet, and possibly open shelving and a linen cabinet, don't forget to add customized shower storage.  The shower is the focus of many bathroom designs today, with larger showers, customized showerheads, and open or glass shower enclosures becoming more popular.  When planning your ideal shower design, make sure you include storage for those toiletries that need to be readily available.  Forget about the old-fashioned hanging wire racks you buy in any hardware store.  Shower storage is now sleek, customized, and built into your shower so it is an integral part of the design.
There are several ways to tackle shower storage, and here are a few ideas to inspire your next bathroom remodel:
1.  A shower niche is built into the tile wall in your shower, and is a stylish and practical way to incorporate shower storage. They are a seamless addition to any bathroom design and can either blend into the surrounding area or stand out as a design focal point.  Add a mosaic tile detail inside the niche, a different color tile, or frame the niche in a contrasting tile to create an eye-catching feature.  Shower niches can be small to fit a few key items or larger with shelves to allow more than one person to keep their toiletries to hand.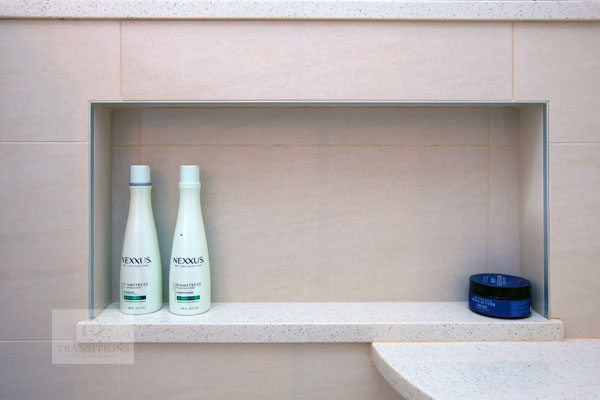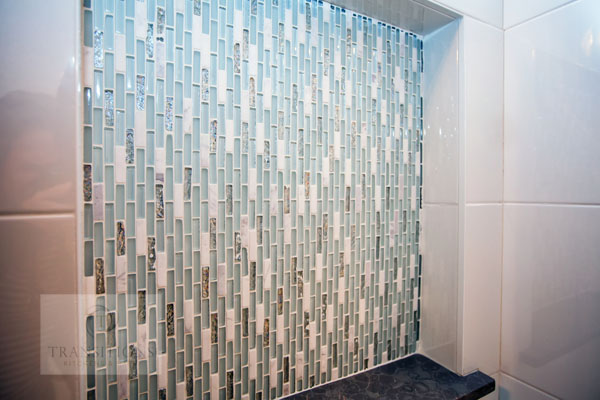 2.  A ledge built onto the shower is another ideal shower storage solution. The shelf or ledge sticks out from the wall, and is often made of stone, though other materials can be incorporated.  A shelf can be any size depending on your space and requirements, and included at any height.  A higher shelf is better suited to a shower used by adults and only for storing toiletries.  A lower shelf may come in handy when children are using the shower, and can double up as a place to rest your foot while bathing or shaving.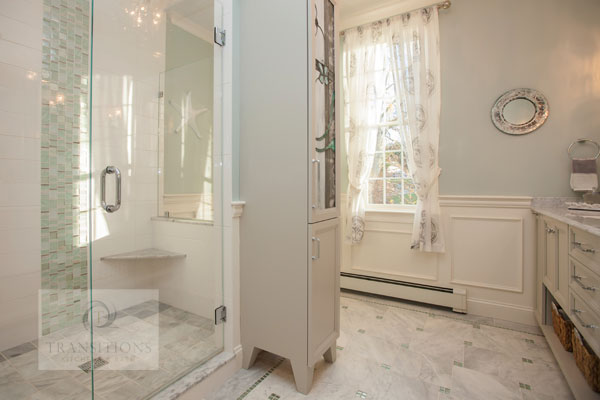 3.  A shower seat is a variation on the shower ledge that serves as a seat in the shower, but can also be a place to keep toiletries handy. The seat is often built out as part of the wall, or it can be a sturdy bench attached to the wall or in the corner.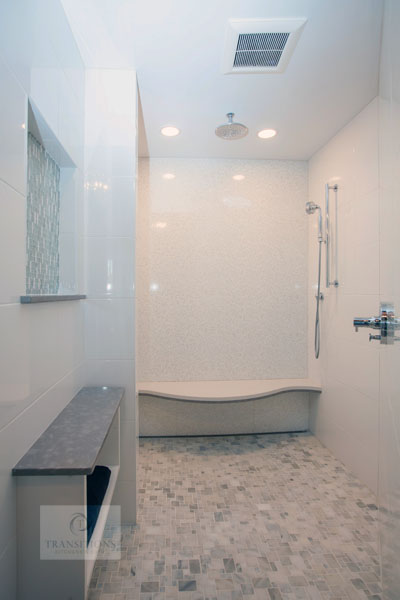 4.  Corner storage shelves are an ideal solution, especially if a shower niche or ledge are not an option. Small rounded shelves built into the corner are the perfect use of an otherwise underutilized space in your shower, and are sized just right for shampoo and shower gel bottles.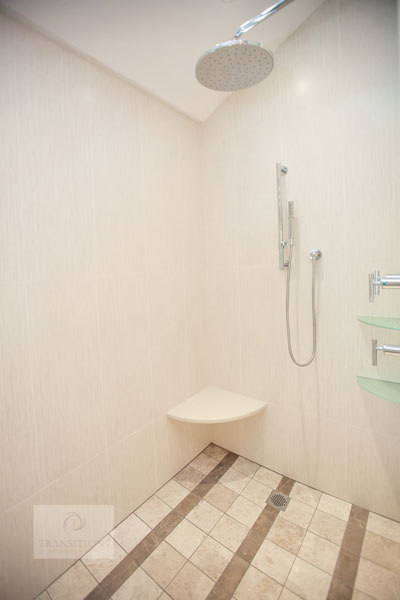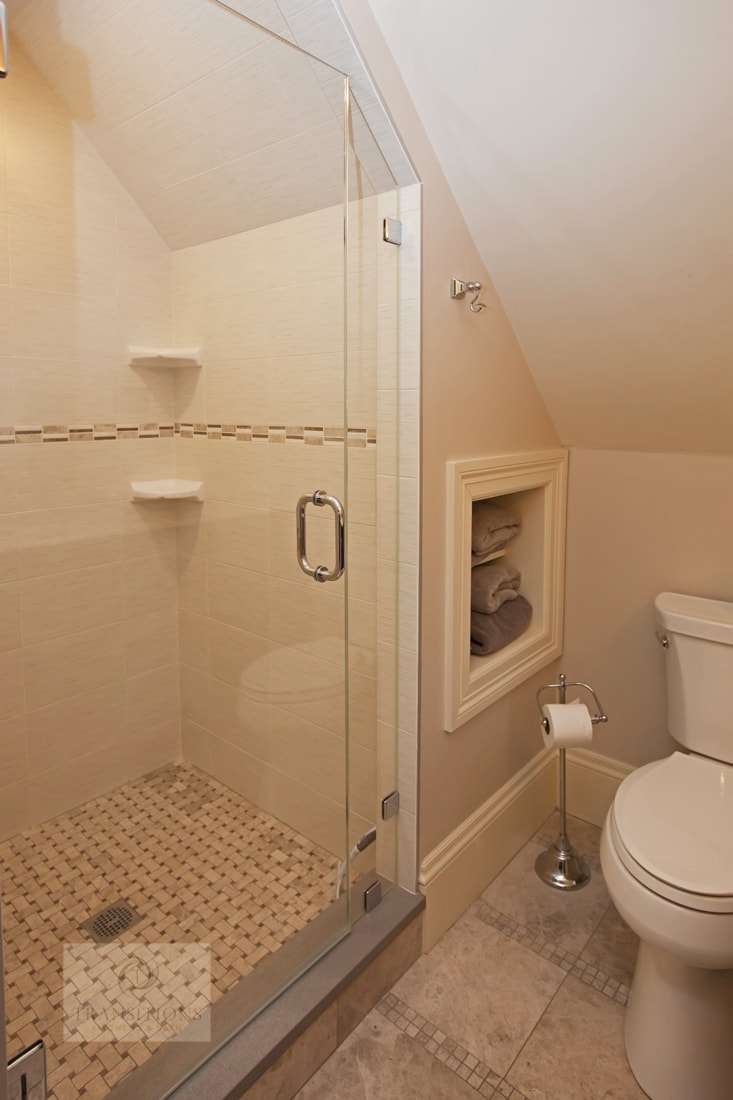 5.  Hooks or a radiator towel warmer near the shower offer a place to hang towels and bathrobes in easy reach of the shower door. The last thing you want after a soothing shower is to step out and find you have no towel handy.  A well-placed hook or towel bar will make sure you are never without a towel when you need it.  A radiator towel warmer goes one step further to give you cozy, warm towels, which will make you feel like you've stepped into your favorite spa every time you take a shower.