When embarking on a bathroom renovation, there are many decisions to make from style to product selections to color scheme.  Your choice of showerhead may not seem like the most important product consideration, but it greatly influences shower quality.  Showers have taken on a more prominent role in bathroom design, sometimes even replacing the bathtub.
Our 5-step guide will help you choose the ideal fixture to get the most out of your shower.
1.  How big is your enclosure?
Showers come in all shapes and sizes, and some showerheads are not suitable to certain enclosures.  A larger shower could accommodate any style or even multiple showerheads, while a smaller one may be limited to a single fixture.  Ceiling height may also be a factor.  Work with your bathroom design specialist to review available space and determine which combination of showerheads best fits your needs.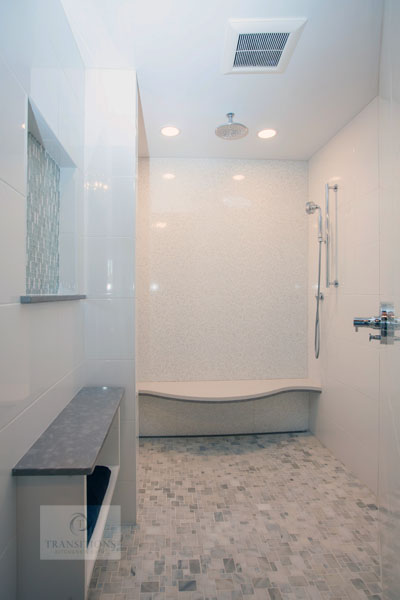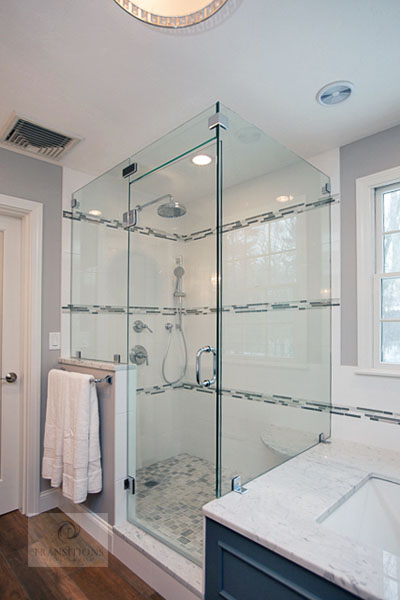 2.  Who will use it?
A bathroom meant for children may not require the same showerhead as one meant for adults or persons with restricted mobility.  Similarly, the height of people using the shower could impact which fixture is best.  The type of bathroom can also impact your choice.  You may want to take a simple approach to a guest bathroom remodel, but install a rainfall showerhead and massaging shower panel in the master bath.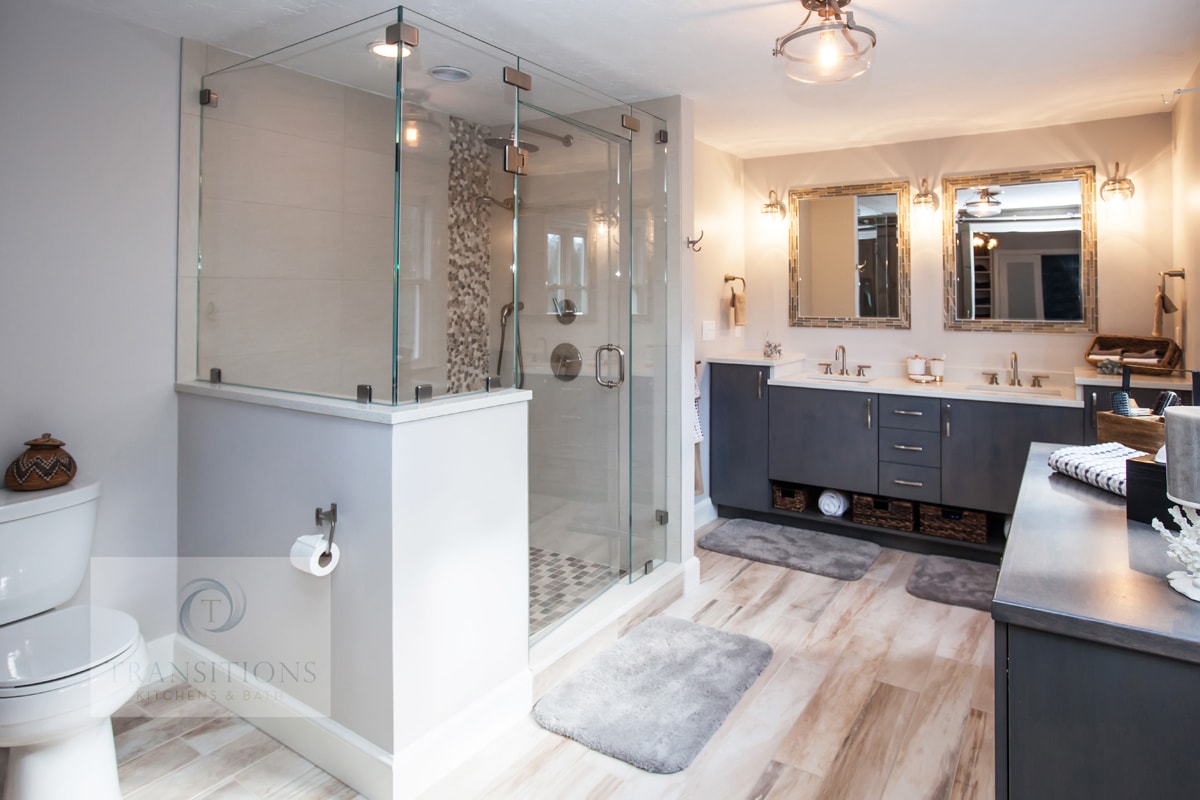 3.  What type do you prefer?
Do you want a standard shower or a relaxing spa-style retreat?  How you plan to use your shower impacts what style showerheads best meet those requirements.   Here are some of the key types:
Wall mounted showerheads come in a range of styles that do the job. They typically fit any shower enclosure within the most economical price range.
Overhead styles provide a spray of water from above. They are ceiling mounted, either flush to the surface or hanging down from the ceiling.
Rainfall showerheads can be found in wall mounted or overhead options. They have a wide surface with many perforations, to give the feeling of a large amount of water falling without a lot of pressure (like the sensation of rainfall).
Sliding bar styles offer flexibility in the height of the showerhead. This fixture is perfect for a bathroom used by multiple people, as it can be adjusted to suit individuals of different heights.
Handheld showerheads can be removed, making it the perfect choice for a house with children, pets, or persons with limited mobility. These showerheads are often seen in conjunction with another showerhead style, and can be quite handy for cleaning the shower.
Massaging shower panels or body sprays are the ultimate in spa-style luxury and provide a personalized shower experience. They are typically wall-mounted and have multiple showerheads with jets of varying strength.  Each is targeted at different body parts and can be individually configured for people using the shower.  Make sure you review your home's water pressure to confirm it is sufficient for a shower panel.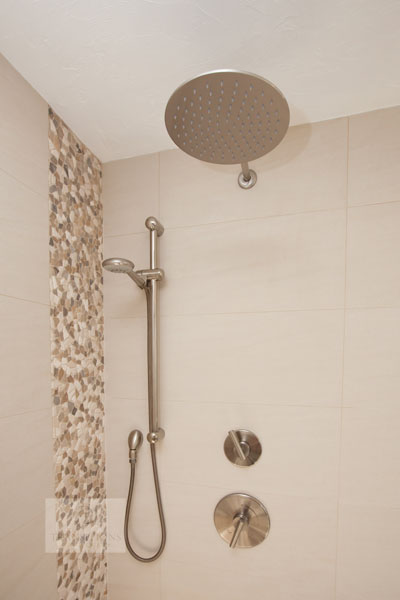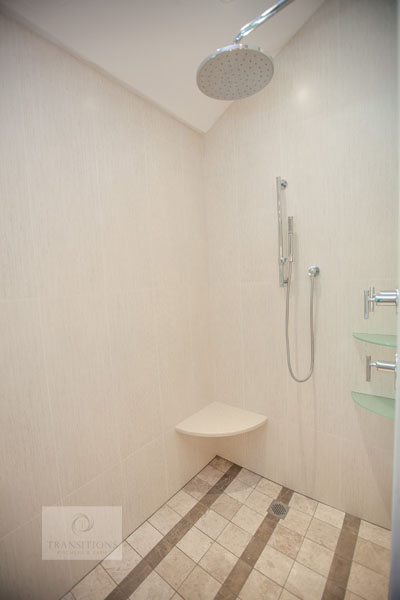 4.  What are the water usage impacts?
Showerheads are rated based on water flow rate, which equates to the number of gallons of water sprayed per minute.  Older showerheads used around 5 gallons per minute (gpm), while today's typically use up to 2 gpm, or even less in some low flow showerheads.  Ask about the flow rate of your showerhead options to understand how your choice will impact the environment and your household budget.
5.  How much do they cost?
The choices available for showerheads span a wide range of price options.  Basic wall-mounted showerheads tend to be on the lower end of the price spectrum, and they fill the job description.  At the higher end, rainfall showerheads and massaging body sprays offer a more unique and relaxing shower experience.  Look at the existing plumbing and how well it will work with your choice of showerhead along with other elements of your bathroom design, as this can impact the expense to install the fixture.
There are so many options available for showerheads that it can be hard to choose!  Our bathroom design gallery offers plenty of inspiration, or contact us today for more great bathroom ideas.