We all dream of having a large, luxurious bathroom design, right?  It gives you plenty of space to have an extra-large, shower, a freestanding bathtub, a large vanity (or even two!), and perhaps even a comfortable chair or a separate make up vanity.  You can get ready like a movie star for your Saturday night out or stay in and enjoy your own personal spa.
Some homes simply do not have the space for large bathrooms like this.  Older homes or smaller ones tend to cut corners on bathroom floorspace to allow more room for bedrooms and living areas.  Does this mean you are limited in your options for achieving wonderful things with a bathroom remodel? No!  Just like great things come in small packages, here are 9 ways to make the most out of a small bathroom remodel:
Break Style Rules
A small bathroom design or a powder room affords an opportunity to take risks with your style and color scheme that you might otherwise not take in a master bath or larger guest bath.  Stick to standard white fixtures but add bright colors to the walls or perhaps a very dark hue or a bold patterned wallpaper.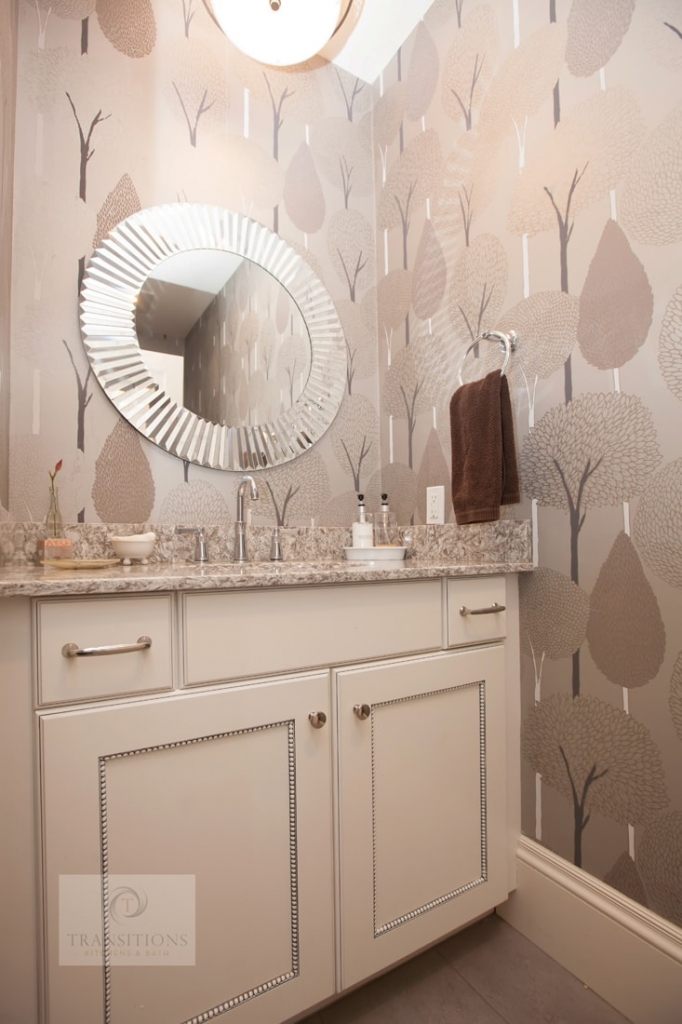 Go for Luxury Materials
This is also an ideal time to add luxury materials to a bathroom.  Since the space is small you need less, so add that marble sink and countertop, or include a one-of-a-kind furniture style vanity cabinet.
Add Luxurious Extras
There is no reason why your small bath design cannot achieve the same feeling of a spa retreat as a larger space.   Add a large, rainfall showerhead and you will not notice you are standing in a small shower enclosure.  Radiator style towel warms come in various sizes and styles to fit even small, awkward spaces.  These and other small luxuries will make your small space feel like a luxury suite.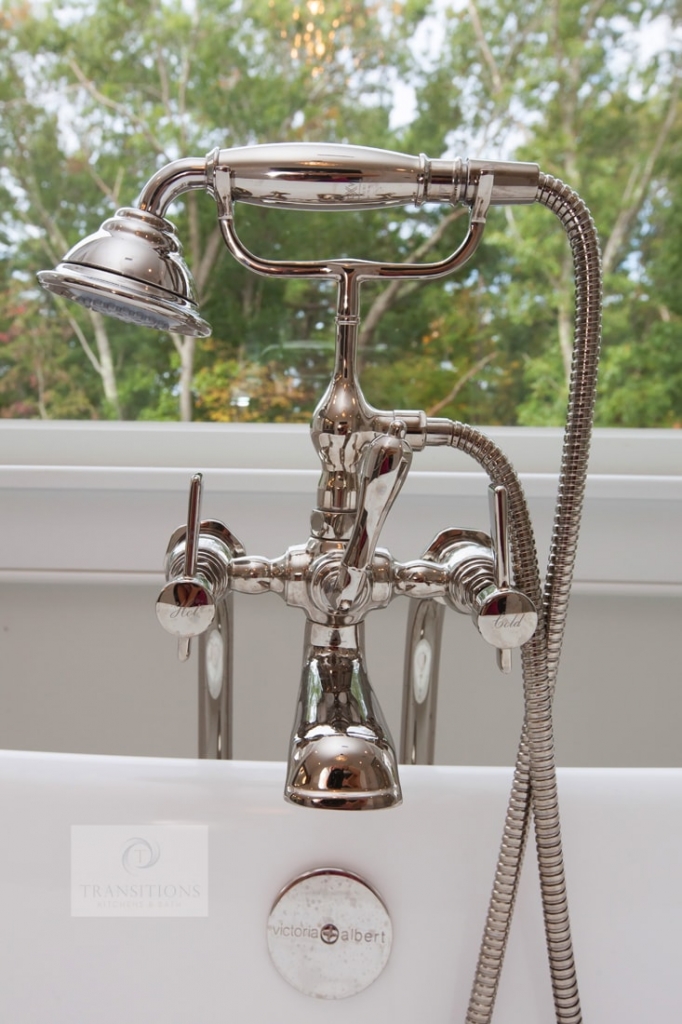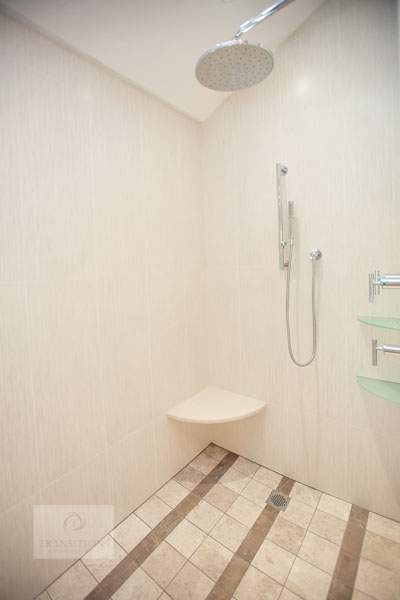 Take a Minimalist Direction
Taking a minimalist approach means you maximize open areas and floorspace.  Smaller profile fixtures and wall hanging fixtures achieve a more open profile and a clear line of sight throughout the room.  Consider including a pocket door so that you do not have to take up floorspace with a swinging door.
Max Out Your Storage
You may think your bathroom design is too small for built in storage, but the truth is you cannot live without storage in a small space.  Be clever with your storage choices but do include enough places to store the items you need to use in that bathroom.  For a powder room this might be only extra rolls of toilet paper and towels, while a heavily used bathroom requires a place to keep toiletries, towels, makeup, hair styling tools, and more to hand.
Consider floating or open shelves that maintain the open space as much as possible, recessed storage niches in the shower or other areas of the bathroom or extending the counter over the toilet.  Of course, a vanity cabinet in a size that suits your bathroom design can be outfitted with clever storage accessories to help you keep countertops and floors clear.  Don't forget about towel bars and hooks too.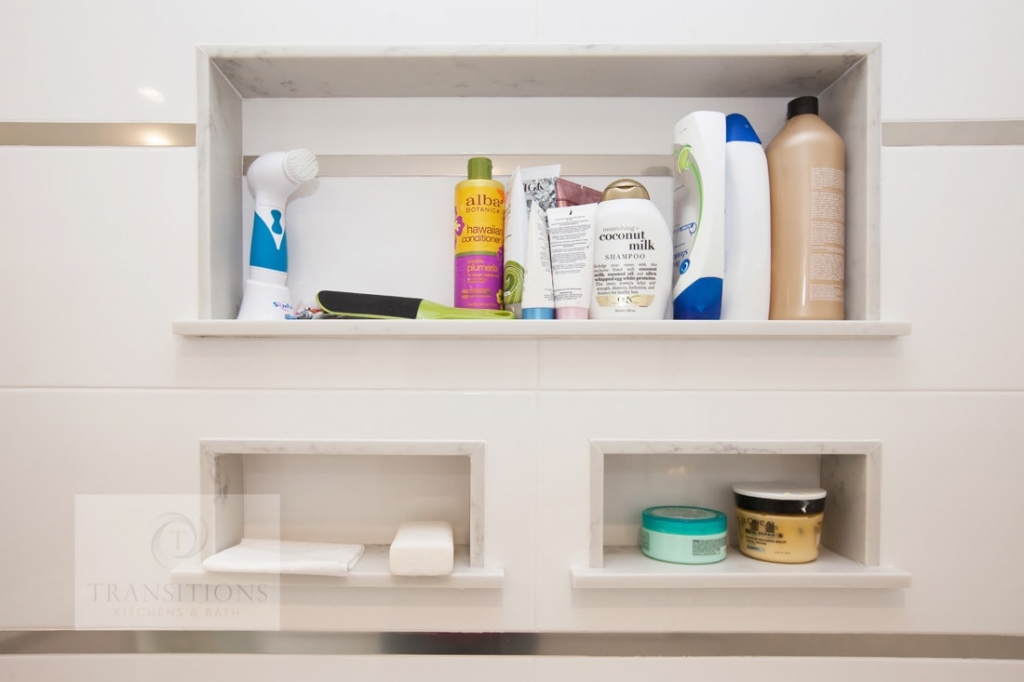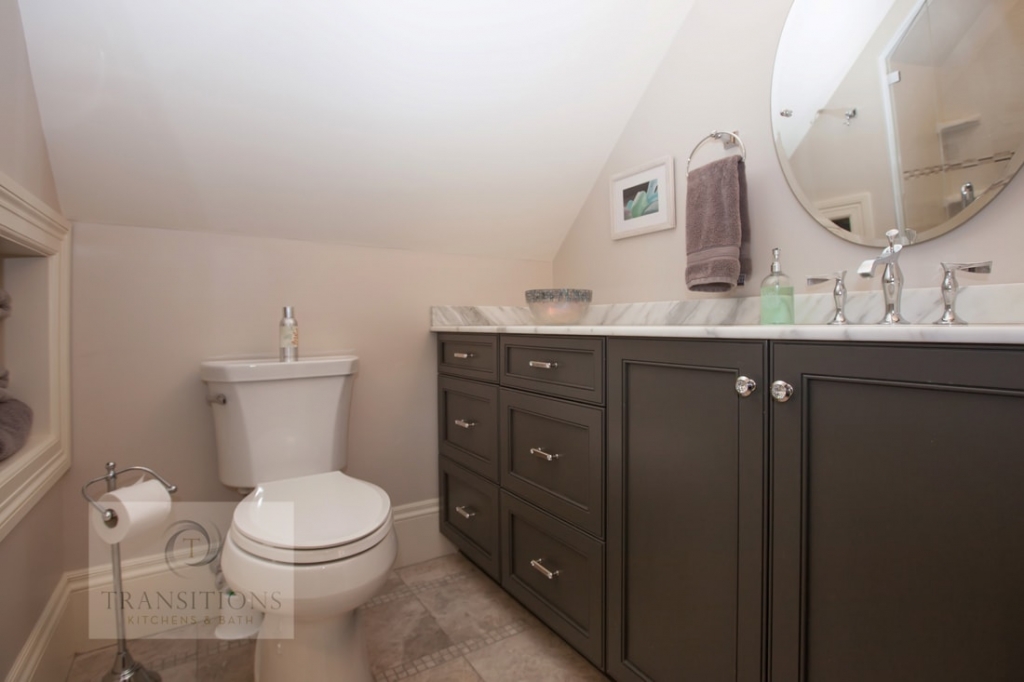 Glass and Mirrors
Glass shower enclosures are ideal for small bathrooms as they allow light to flow through the room and a clean line of sight throughout.  Likewise, windows and skylights allow more light into the bathroom.  Mirrors play a key role in reflecting light and making the space seem larger.  If possible, always go bigger with the mirror for maximum effect.
Small Floorspace, Big Ideas
Make the most of a small floorspace by installing a unique tile design or an unusual flooring material.  Add underfloor heating to provide additional luxury and, depending on the size of the room, to meet all your heating requirements for this space.