The start of a new year is the perfect opportunity to plan and set goals for the year ahead.  You may be thinking about health and fitness targets, about learning a new skill, or perhaps you are considering remodeling a space in your home.  If a bathroom renovation or kitchen remodel is one of your goals for 2018, now is the perfect time to start planning!
How can you get started?
Look at your requirements, consider what works and what does not work in your space, and then consult with an experienced kitchen and bath design professional.  Our kitchen design and bathroom remodeling galleries may offer inspiration, or look to some of the latest trends to start planning your design.
Here are a few ideas to consider in planning your design.
Quartz countertops are one of the most popular choices, and for good reason. They are durable, stain resistant, look great, and have lots of color options.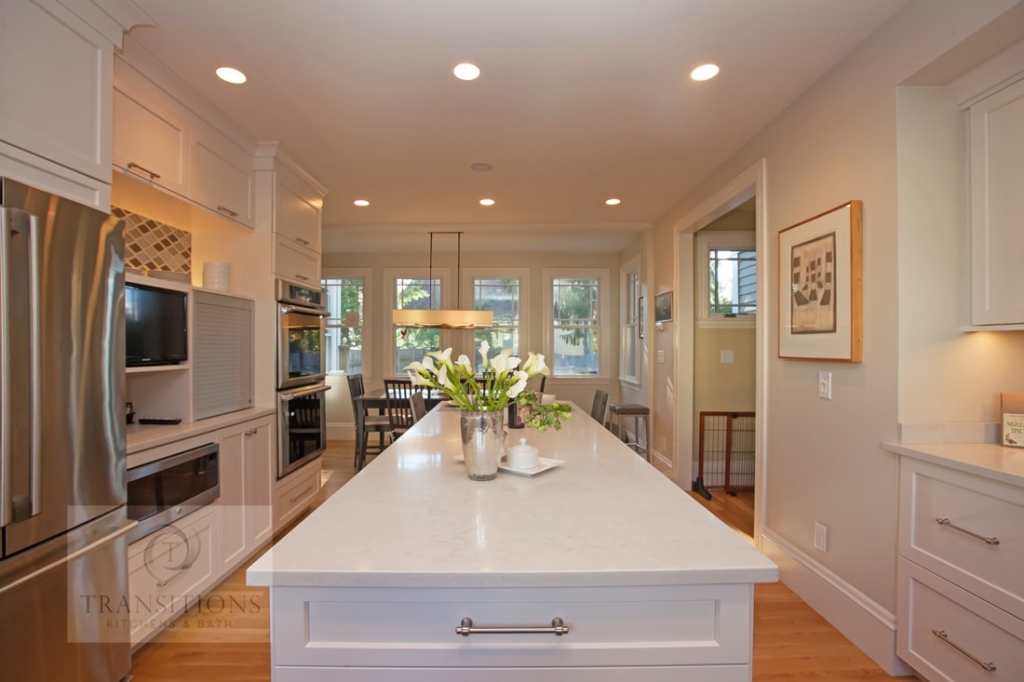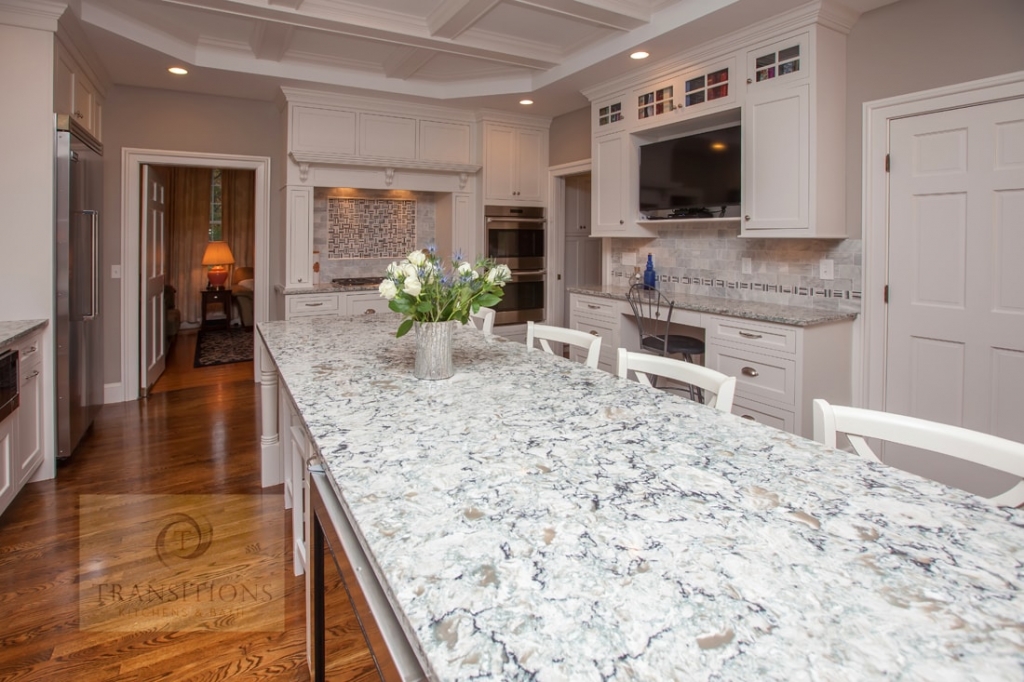 Technology in the kitchen is more prevalent than ever.  This is no surprise when smart phones, as well as smart home technology like Alexa and Google Home, are everywhere.  Appliances are getting smarter, with dishwashers and ovens that can be controlled by smartphones. Handsfree or motion sensor taps are also a popular choice, to make turning on the tap easier while cooking and to avoid spreading germs.  Add a television, wireless speakers, and wifi, and you can listen to music, watch YouTube videos to learn a new recipe, and invite friends over to watch the Super Bowl while you prepare snacks.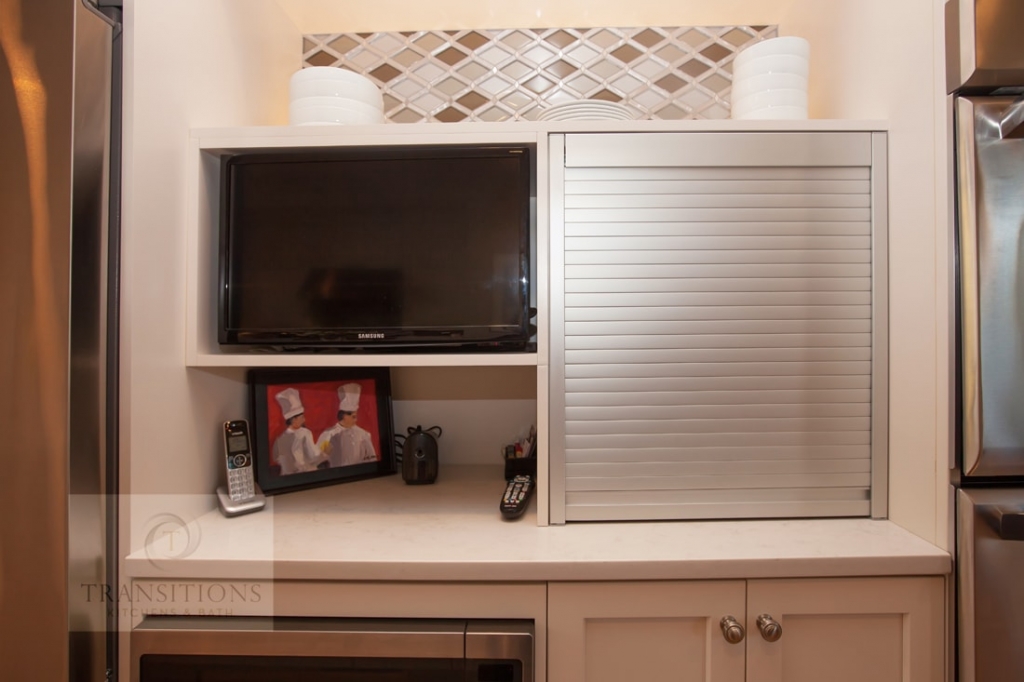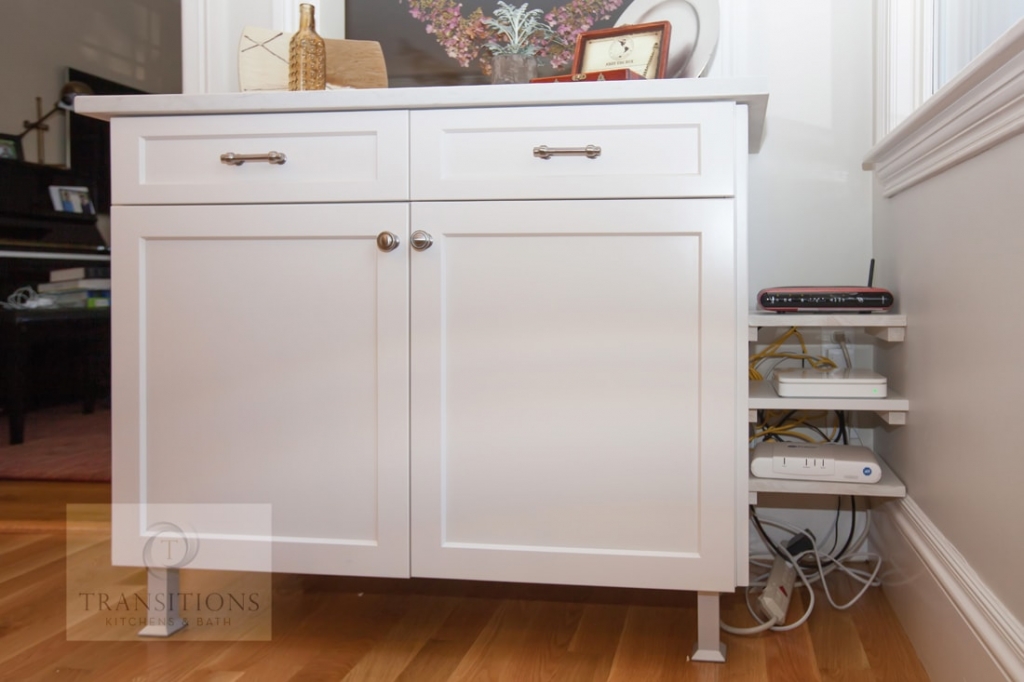 Technology can even be found in the bathroom.
Build in charging points for phones and tablets, and include power outlets inside drawers with customized storage for your beauty tools.  Wireless music systems and televisions may be incorporated into a bath design.  Some bathrooms even include smart toilets!
Neutral (with a twist) is still the most popular color palette for kitchen and bath design, but this does not necessarily mean all white designs. Gray is a popular choice, with beige, greige, and taupe becoming more prevalent.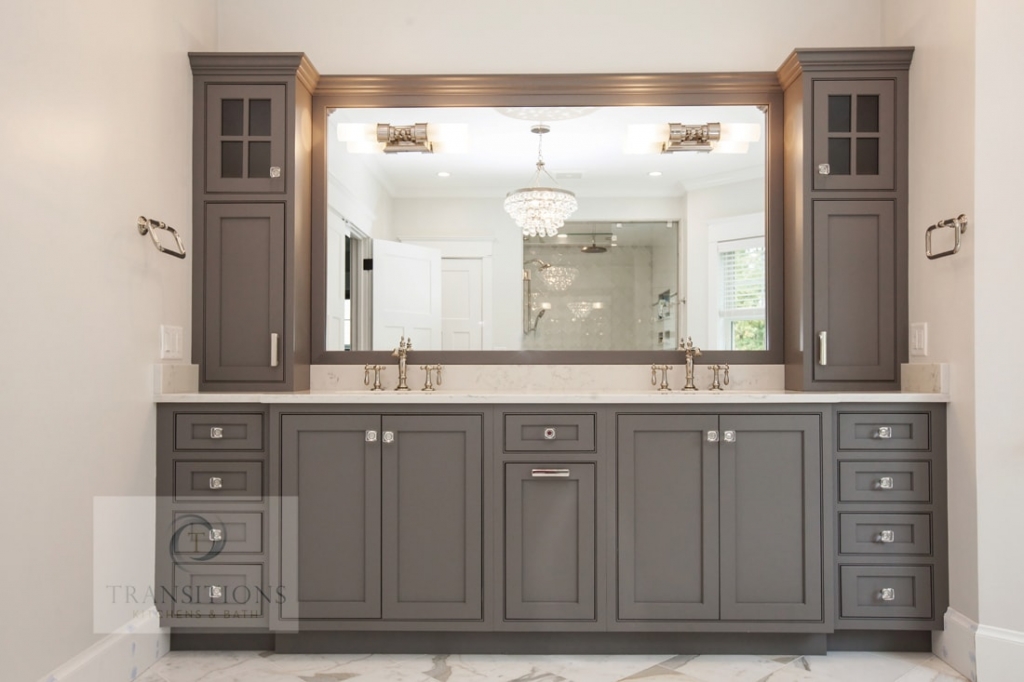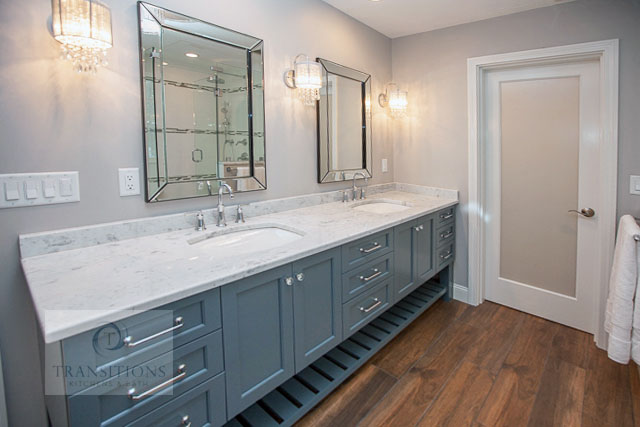 Introduce color and contrast
(if it fits your style), as this year will see more bold accent colors, particularly blue tones. This can take the form of a contrasting island, brightly colored appliances, or even colorful sinks. Black stainless appliances are also gaining in popularity.  Two-toned kitchen cabinets are another option, typically with the upper cabinets in a light color and lower cabinets in a darker color.
For tile styles, unusual shapes, patterns, and textures are becoming more popular. Tile is also another way to add color to a design by including a colorful backsplash or tile feature.
Brass faucets and hardware are making a comeback, but in an updated way. While polished chrome and satin nickel still reign supreme, polished brass or rose gold are other finish options that stand out.  They pair well with some of the popular gray tones, as well as colors such as blue and green.
Kitchen sinks are also evolving with deep sinks a popular choice, along with large arc pull down faucets, or handsfree faucets.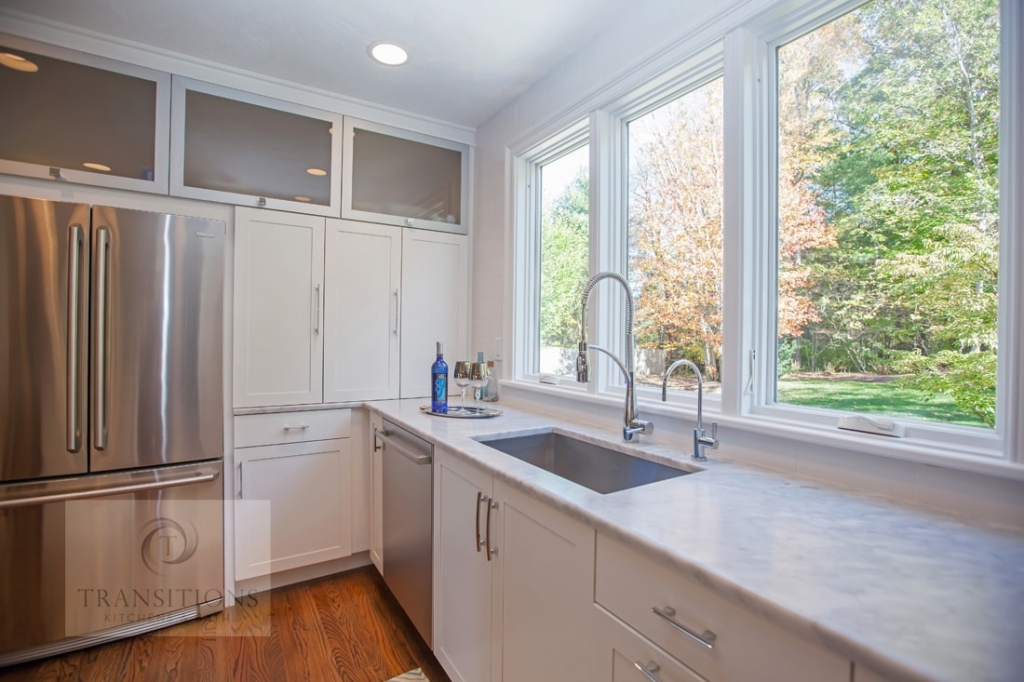 Customized storage inserts are still must haves for any kitchen design. From spice storage to pull outs to cutlery drawers, there are inserts to keep every fork, bowl, and small appliance in place. Built-in waste and recycling bins are also a must have.