Most of us enjoy coffee throughout the day. It's a morning kick start and an afternoon pick-me-up, an excuse to catch up with friends and is the best way to finish dinner. For these reasons, and just because we just love coffee, why not transform a space in your kitchen design to become your own home barista?  Being serious about coffee means you need to be serious about where you make it.
However large or small your kitchen is, you can make room for a beverage station that offers the ideal place to make the perfect cup of coffee. It can be incorporated into an existing nook in your kitchen design or included in a full kitchen remodel to create a coffee bar designed to your exact specifications.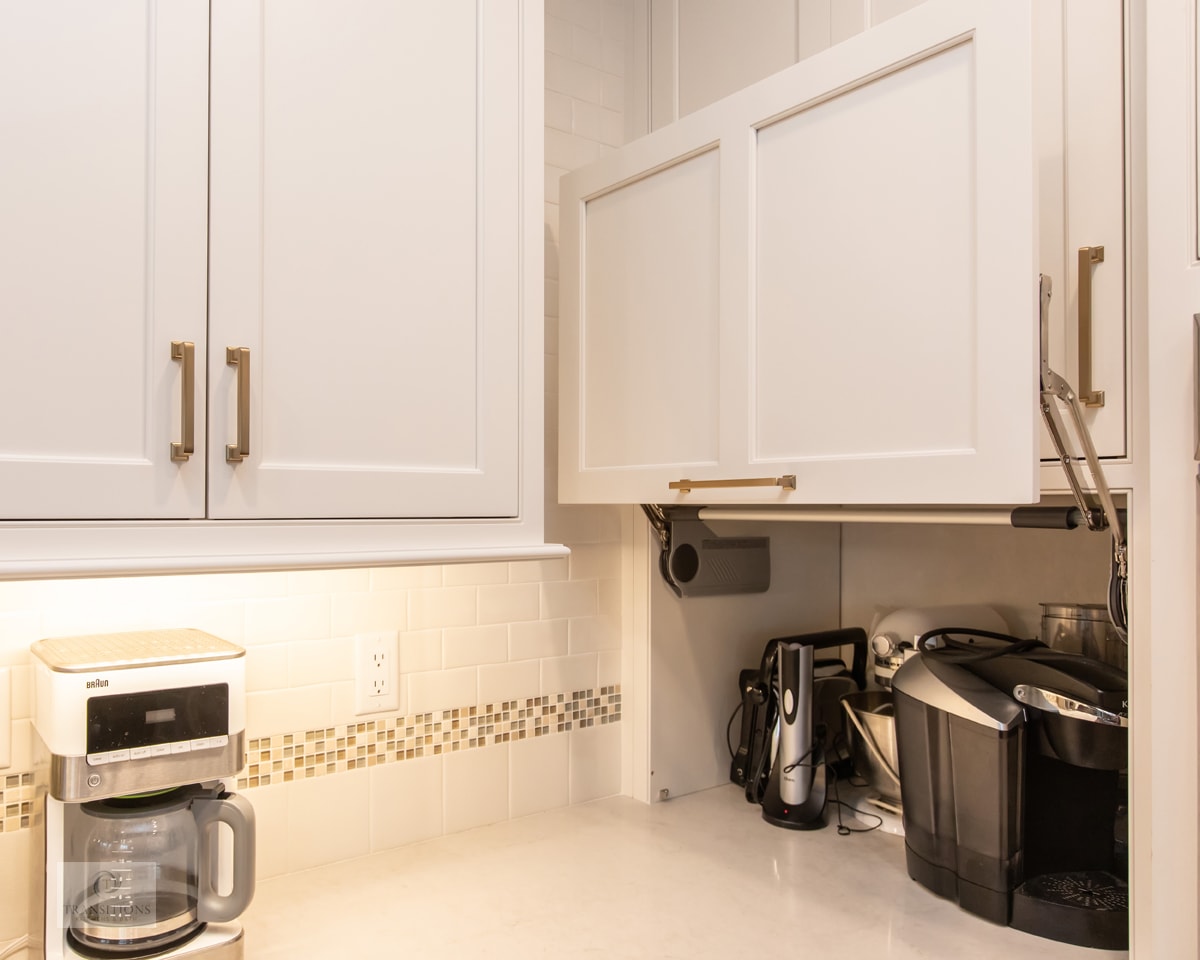 Declutter and you'll probably find you can make space in an existing cabinet for glassware, cups and drinks. Clear the corresponding area of countertop and put your coffee machine there. An existing drawer below the countertop is ideal for storing coffee making supplies and other beverage accessories.  This creates a basic beverage bar that fits any kitchen design.
If you have the space and budget, why not factor a beverage bar with a purpose-built coffee station into a remodel? A sink, dishwasher and fridge just for beverage-making will add the wow factor to your new kitchen design and have you frothing with excitement!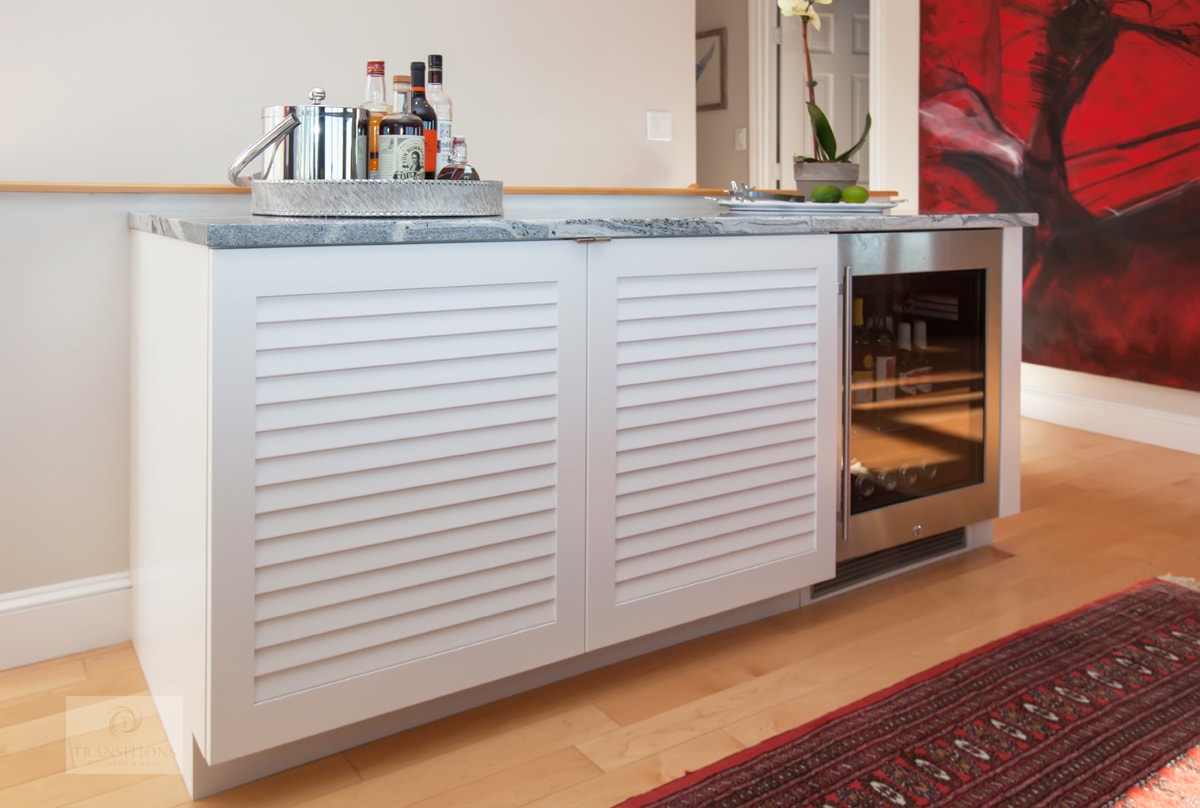 Make space for a mini fridge under your countertop to store milk for all your homemade cappuccinos and flat white coffees. You can also keep wine, beer and the kids' sodas in there. Put all the tasty toppings and syrups you need for hot chocolate and coffee on shelving along with tea bags, grinders, strainers and stencils. If it looks too untidy, a pull-down cover is the answer allowing you to close off this area when not in use. Or add drawers with customized storage inserts and dividers designed to keep everything organized.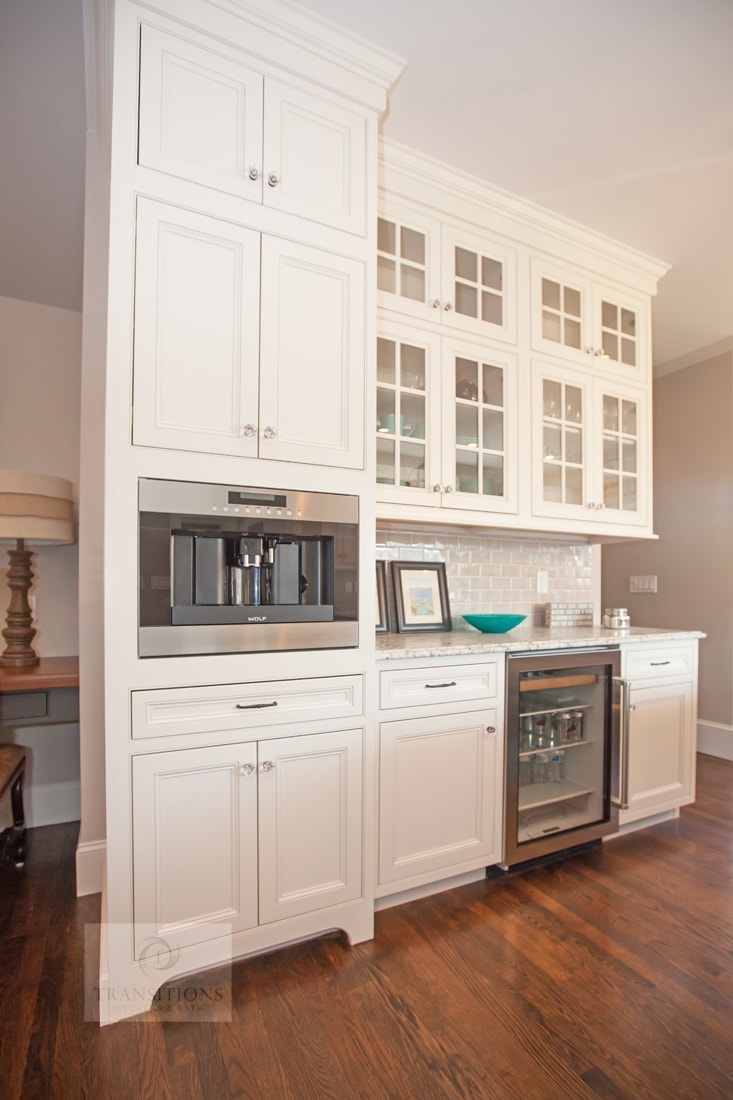 Keep your beverage station in a place away from where you cook, for minimum interference in your work zone. This area of this kitchen remodel in Hanover, is perfect for a coffee machine and enough cabinet space for all the accessories a barista could need.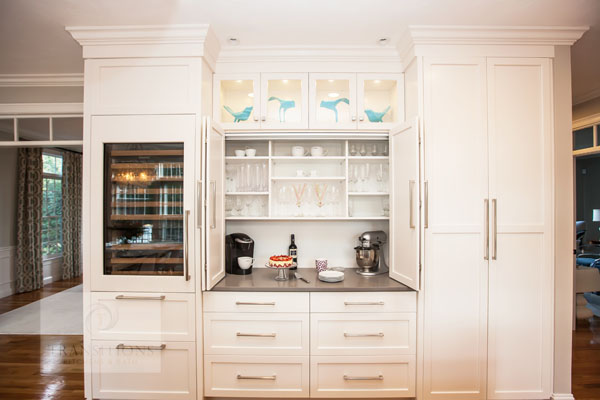 What equipment do you need to be a home barista? It depends how much you love coffee.  A built-in coffee maker is a good investment for any kitchen design, as it supplies water directly from plumbing. Super-automatic espresso machines do all the work, but you might prefer a semi-automatic one to have some involvement and control over the brewing process.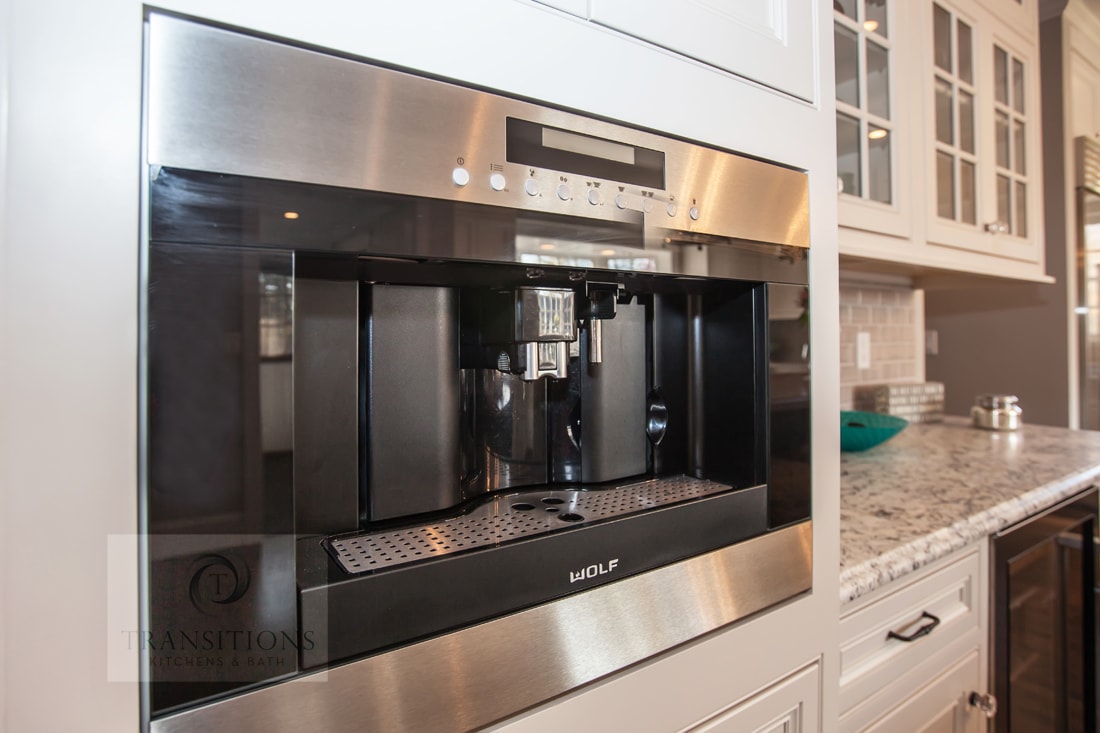 After the coffee machine, invest in a good grinder and tamper (to press down the grounds) as the better the quality, the better the coffee. You can get scales to weigh beans, a thermometer for perfect water temperature, and a pitcher and frother for milk. A tamping mat keeps your countertop clean and a knockbox takes the used grounds.  Cups and glasses for different types of coffee make a big difference. Lattes are so much nicer in tall glasses and espresso cups should be porcelain. After making your coffee, shake cinnamon or chocolate over a stencil to give that final touch.
Take a look at the stunning kitchen remodels in our gallery for ideas on how to include a beverage bar in your kitchen design. Or talk to our design experts today for helpful advice on how you can easily become your own home barista.