Whether you are remodeling your kitchen or bath to sell or to stay in your home, you can't go wrong with classic kitchen and bath design choices. Far from playing it safe, classic designs mean your home won't become outdated in a short space of time. Here are 5 tips for classic, sophisticated kitchen and bath designs.
1. White
The best choice for a classic design is white. It never goes out of fashion and you can always add accents of color with accessories, that can easily be changed over time to update your style. Lampshades, window treatments, towels, rugs, and candles are just some ideas to spice up a white color scheme. In a kitchen design, you could include barstools at the island in a contrasting color. If you'd like to keep it all white, then include different tones and layer warm and cool whites and accent your white color scheme with bold metallics in your hardware and lighting.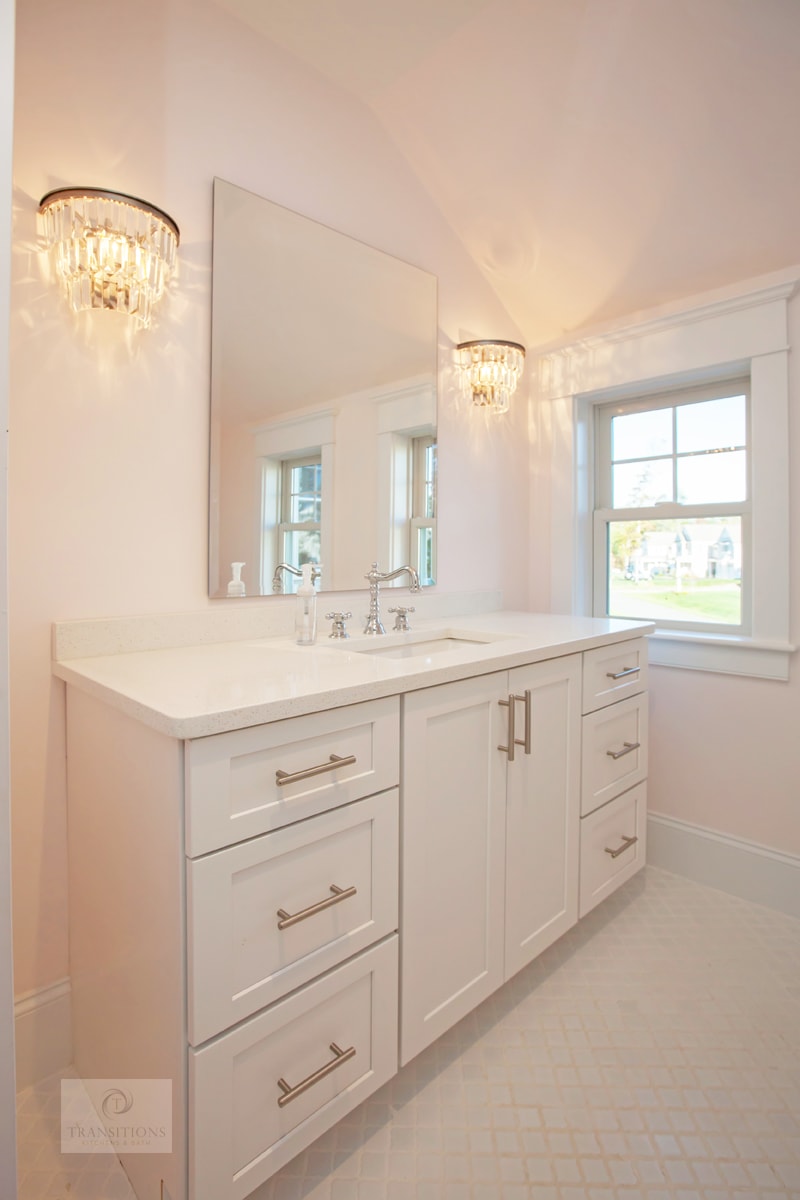 2. Neutrals
If you're not sure about white, then going neutral with grays, beiges or greiges are another classic look. It's easy to add texture here by working in natural materials that fit this color scheme. Countertops, floors, and tiles are design elements that can draw on nature. Wood, stone and natural textiles all add warmth and interest to a neutral color scheme, and you won't need to replace these quality materials for years to come.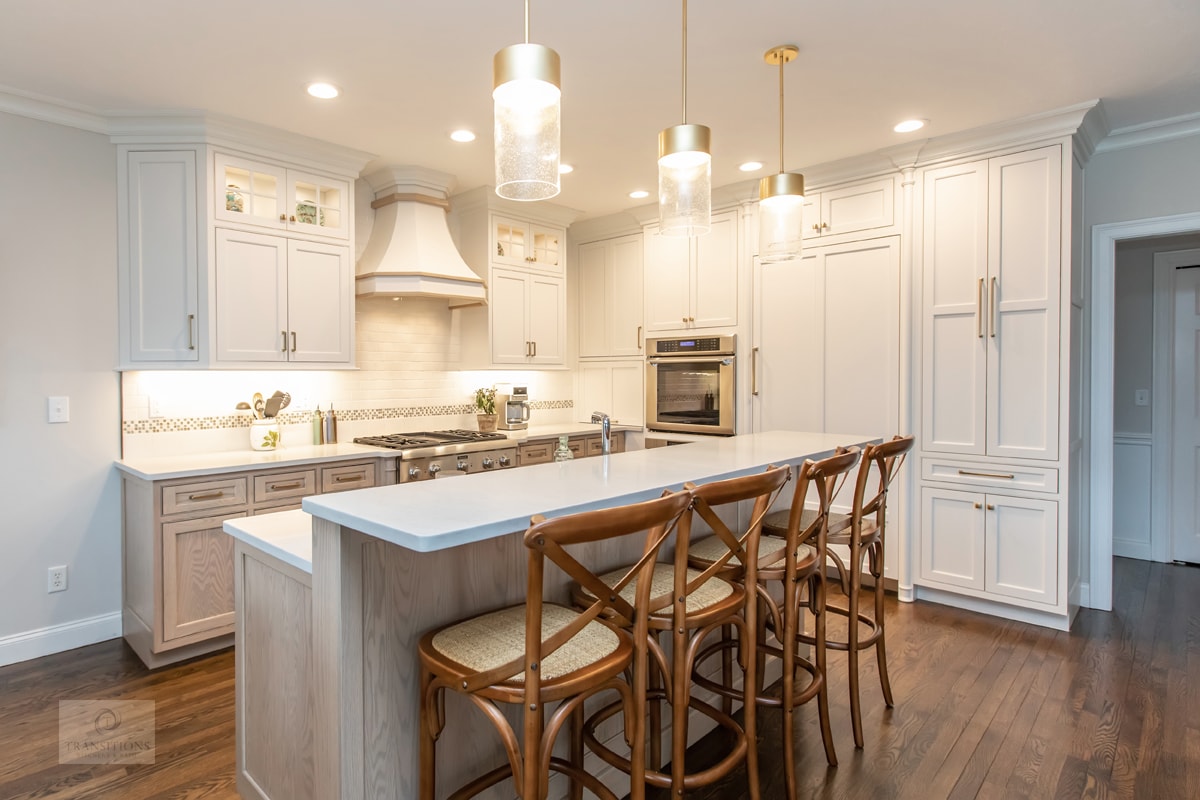 3. Minimalist
When choosing cabinetry for your kitchen or bath remodel, go with a fuss-free look. Shaker or flat-fronted cabinet doors have timeless appeal and work well in any design. Custom storage solutions also maximize space in your cabinets and reduce clutter in your kitchen or bath renovation.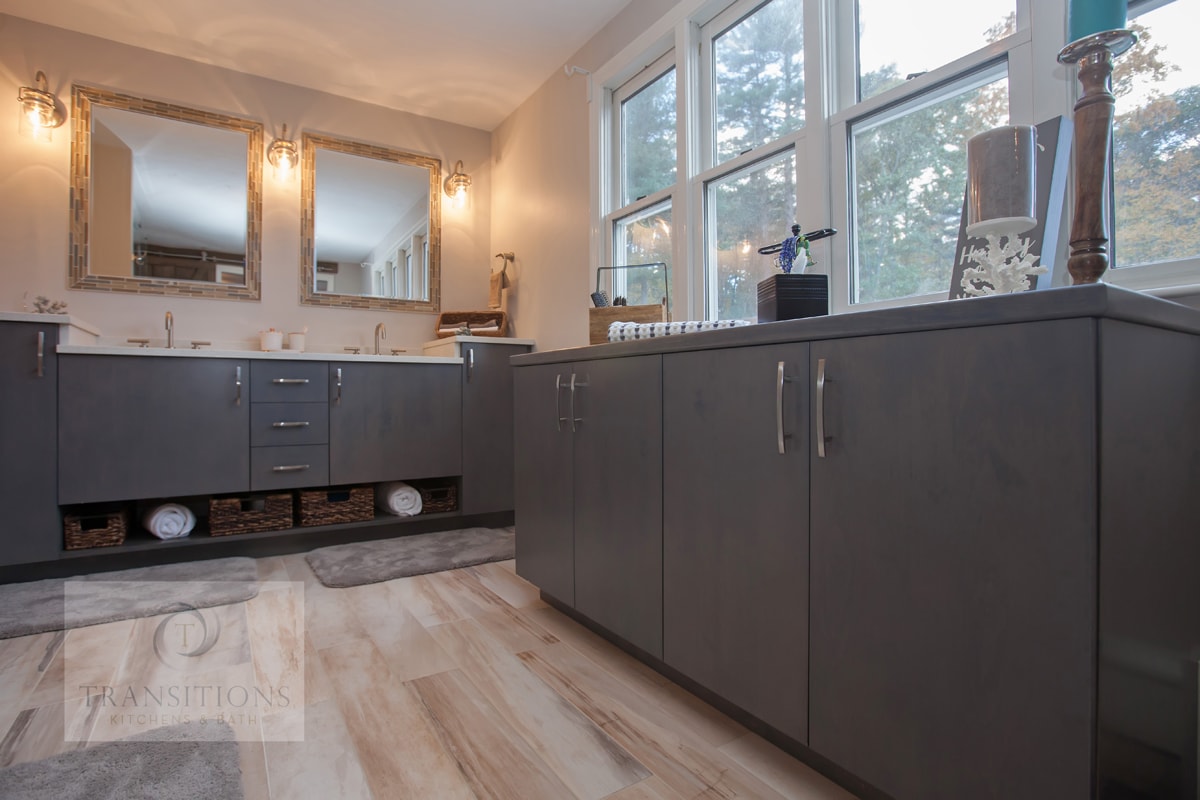 4. Retro
Classic looks have endured the test of time, so why not take inspiration from a vintage style? Install a clawfoot tub to add glamor in your bath design. Add a 1950's style chrome shower head and a colorful shower curtain and your bathing and style requirements are both taken care of. Kitchen appliances from toasters to refrigerators come in retro designs that range from delicate pastels to hot bright colors, all of which are very on trend but will stand the test of time once you are happy to commit to your chosen color.
5. Tiles
Classic tiles don't need to be boring, and interesting tiles don't have to be limited to the latest trends.  Two beautiful tile styles are century-old Subway and Penny designs. Subway tiles never go out of fashion and come in a huge variety of colors that can be complemented with dark or light grout. Penny tiles are a durable and classy option for bathroom floors but have recently also appeared on walls in kitchen and bath designs. These little circular tiles also come on mesh so they can be laid with ease.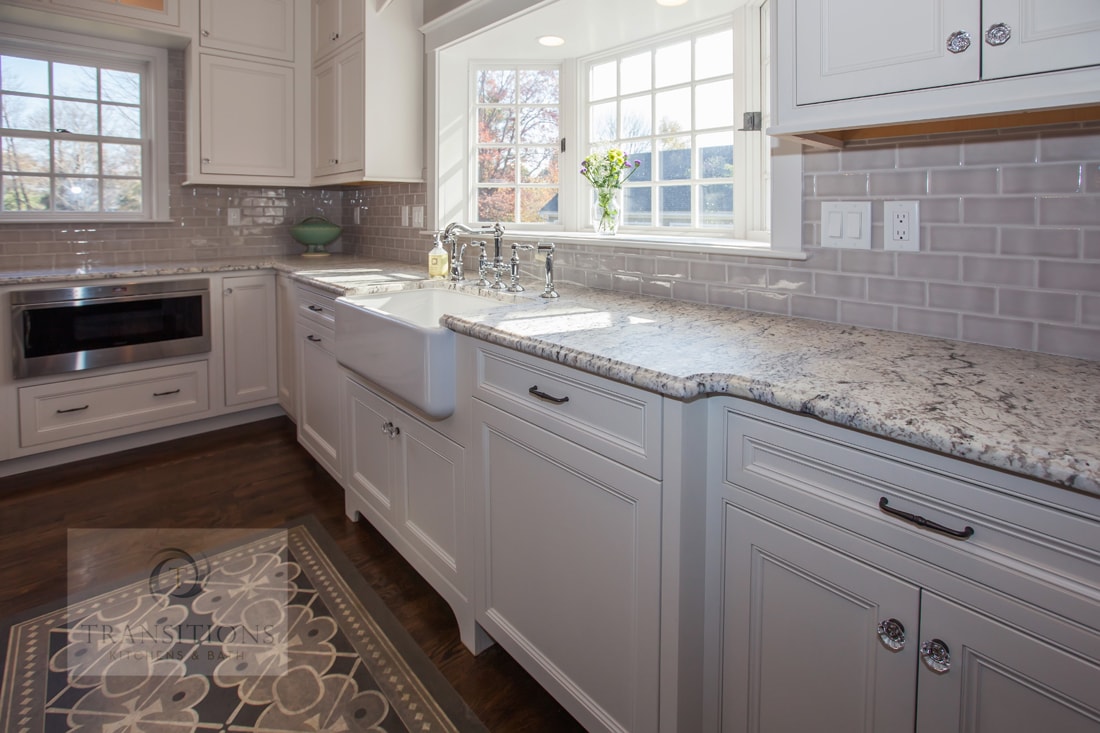 The key to a classic design is avoiding risky color combinations, fads, and complicated looks. Invest in quality products, classic or retro fixtures, and natural materials. By keeping your design timeless, you can enjoy it for years to come or increase its appeal to buyers. Have a look in our
kitchen and bath design project gallery
for more classic ideas. Why not
contact us today
to find out how to get going on your remodel?