Just like jewelry completes an outfit, hardware is the finishing touch for a kitchen design. Jewelry may be one of the last things you select, but the outfit would not be complete without it.  The jewelry you pick elevates your style and brings out your personality, and the same outfit can be dressed up or down for different events by changing accessories.
In the same way, hardware choices make a kitchen renovation feel casual or formal, traditional or contemporary, rustic or modern.  Hardware must coordinate with other product selections, such as cabinet finish, countertops, backsplash, and more.  Your kitchen design professional can help you navigate these product choices and find the ideal hardware selection, but here is a 5-step guide to get you started.
What is kitchen hardware?  Hardware serves the very practical purpose of allowing you to easily open and close cabinet doors and drawers.  Except for cabinet styles designed to open with recessed channels or cutouts, hardware is a necessary element of every kitchen cabinet style.
Hardware mainly comes in two categories: knobs and pulls, though other accessories like towel hooks or exposed hinges may be included in your design choices.  How do you tell the difference?  Knobs attach to a drawer or door with a single screw and so only require one hole for installation.  Pulls attach by two or more screws and are also referred to as handles.  Pulls are typically installed horizontally on drawers and vertically on doors.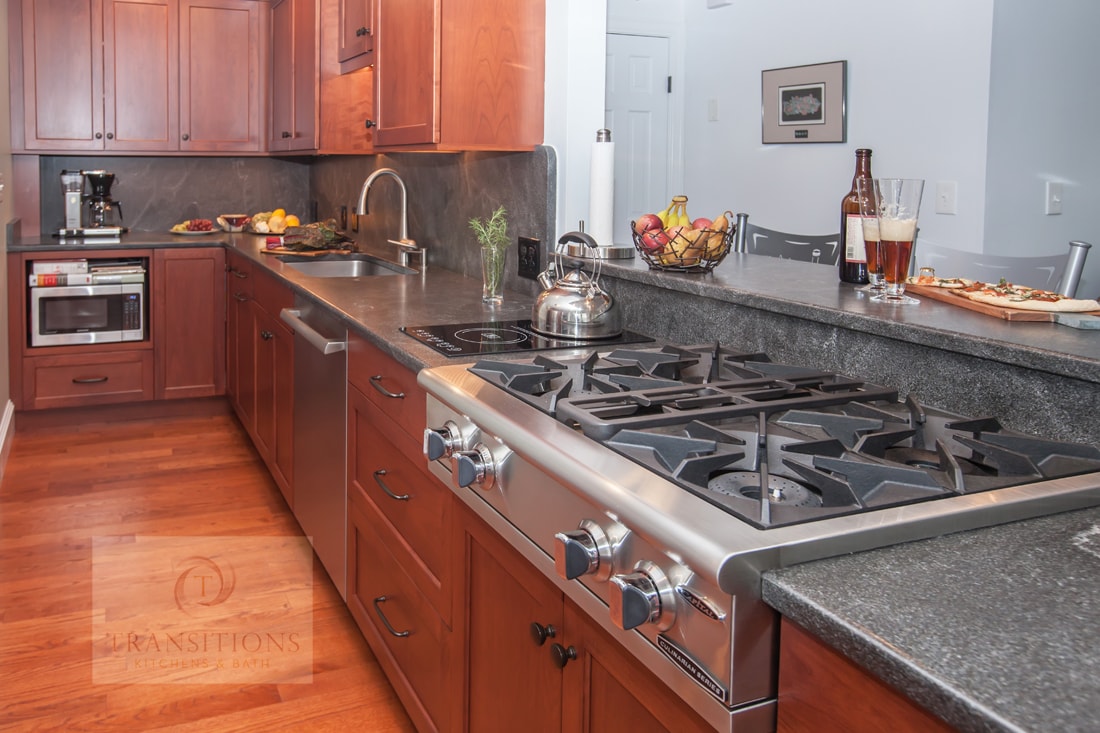 What are the styles of hardware?  Both knobs and pulls are available in a range of styles to suit any kitchen design, including traditional, contemporary, rustic, and transitional.  Knobs can be found in many shapes including round, square, rectangular, oval, and novelty shaped.  Pulls are available in assorted styles including bar, cup, ring, and bail pulls.  Drop handle pulls give the cabinetry a furniture like look.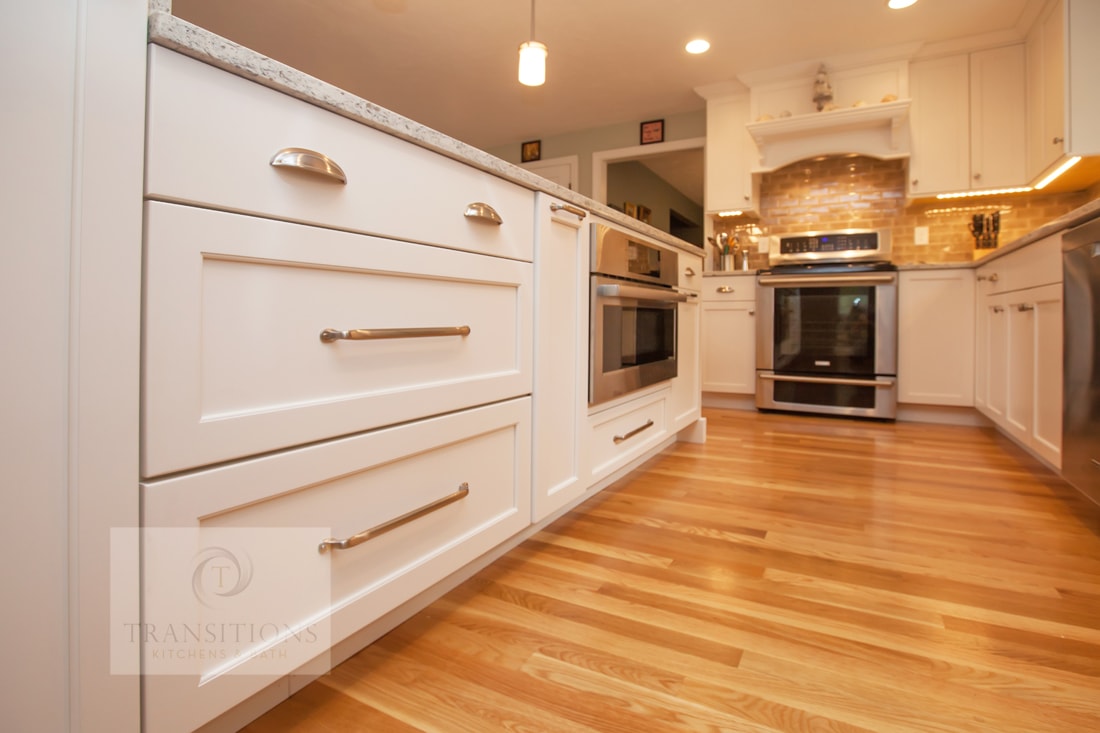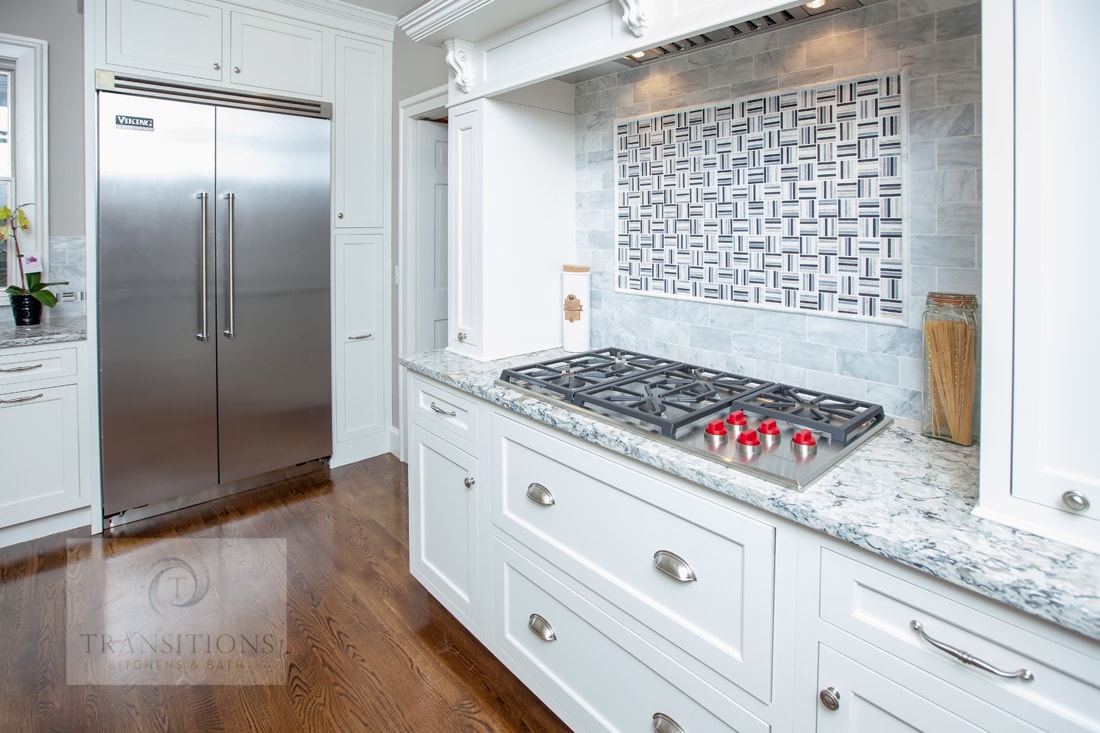 Which hardware material and finish is best? The answer to this question really depends on your personal style and budget, as hardware comes in a range of materials, colors, and finishes.  Just like jewelry is chosen to complement an outfit, hardware must be selected to accessorize and complete a kitchen design.  Typical materials for hardware include brass, stainless steel, glass, crystal, stone, or ceramic, but may also include rope, leather, re-purposed buttons, or other recycled items.   Mix materials and styles to achieve a more eclectic flair for your design.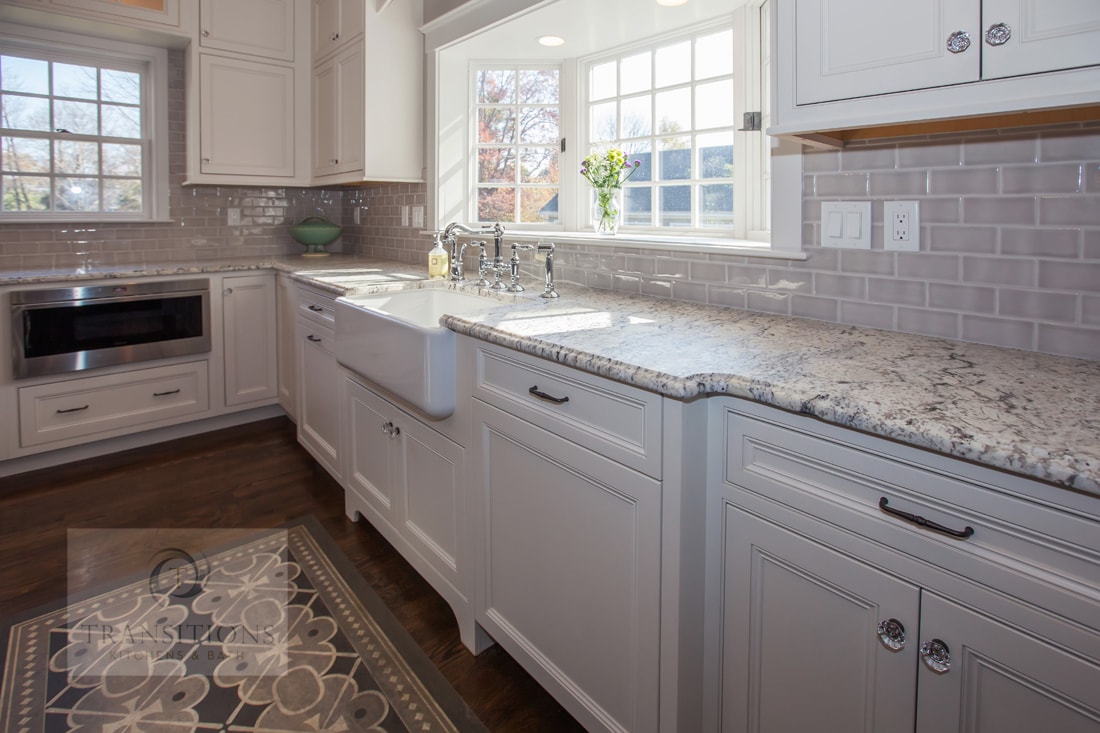 Which one is the best fit for your kitchen cabinets? 
Knobs are typically used on doors more than drawers, and would generally be a better choice for smaller doors since they are easier to fit in a small surface space than pulls. Think about the size of your surface and where on the surface you will be attaching the knobs or pulls.  Some also come with a decorative backplate that requires more space.  Review the installation requirements for your top choices, and make sure they work with your kitchen cabinet selection.
Consider also the style that best suits your design and lifestyle.  For example, pulls are often easier to grasp as you get older, and so may be a better choice if you are designing your kitchen for aging in place.  Your kitchen remodeling expert can assist you in reviewing product choices.
How do you coordinate hardware with the rest of your design?  The hardware must primarily coordinate with cabinetry, but it should work in harmony with your entire design.  This means the hardware finish should either blend with faucets, appliances, and light fixtures, or else stand on its own as a design statement that complements surrounding features.  If possible, try out samples to see how they fit with other product selections, and how you feel about the hardware when you see it in the room.
Kitchen hardware may seem like a minor decision in the overall kitchen design process, but it is a crucial one that helps set the tone of your space.  Like accessorizing an important outfit with jewelry, select hardware that will complement your design, bring out your personality, and elevate the style of your space.  Work with a kitchen remodeling professional to find the ideal hardware for your kitchen and find more kitchen design ideas here.