If it is time for a kitchen remodel, you may be considering the product choices that will best express your kitchen design style.  Kitchen cabinets are a significant factor in defining both the style and practical elements of your new kitchen.  Modern kitchen designs often include rows of handleless cabinets or sleek flat panel cabinetry. This monotone look can benefit from the inclusion glass front cabinets. Wood-heavy traditional or rustic kitchens are also lightened up by glass front cabinetry. As well as adding character and light, there are several reasons why your kitchen design will be enhanced by stylish glass front cabinets.
Show It Off
We all own special items that deserve to be displayed. The hot trend of open shelving for modern kitchens also encourages items to be arranged beautifully, but they require frequent dusting and cleaning. Glass front cabinets are the perfect solution if you want to display crockery and keepsakes without the high maintenance of open shelves. If you don't want to have to worry about carefully arranging items on display then colored or textured glass cleverly hides contents while still offering the benefits of glass front kitchen cabinets.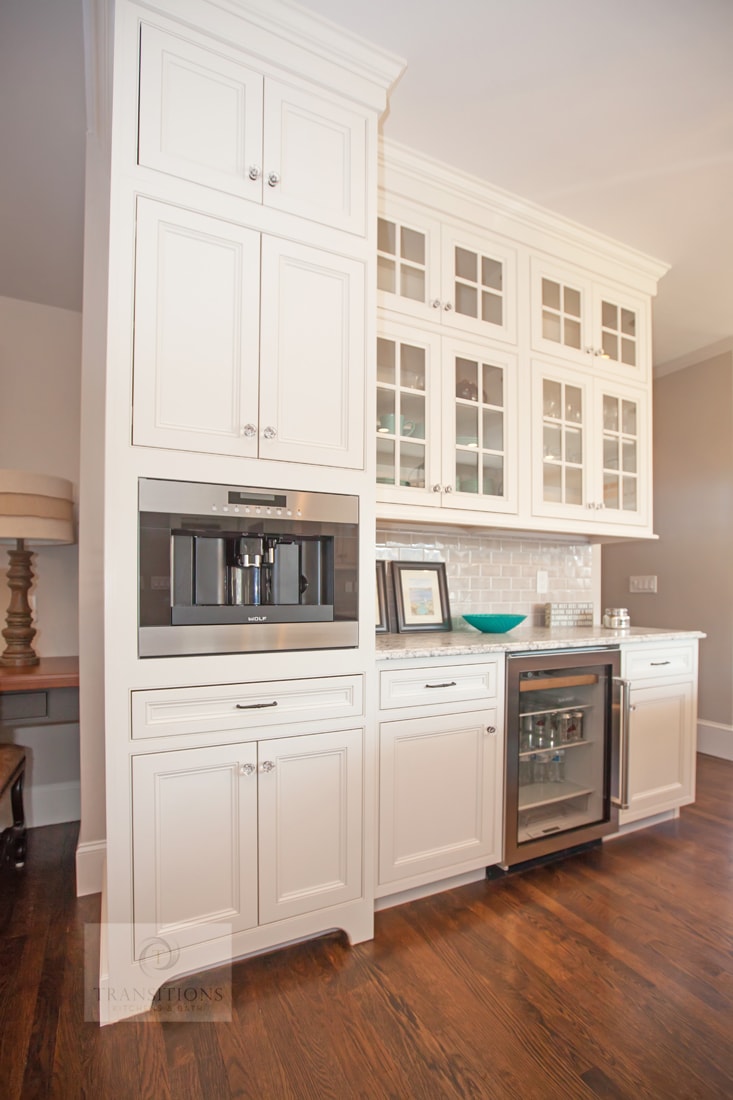 Bright Eyes
The light reflective quality of glass means it brightens and enlarges any room, adding both depth and light to your space.  This is especially true if you add a mirror at the back of a cabinet. Or, position your glass front cabinet near a window so you can enjoy the added light and reflected view from the window.
Break It Up
A continuous pattern of solid cabinet doors can be too much in some kitchens. Interspersing glass fronts breaks the monotony of a row of upper cabinets. Try placing a glass front between upper cabinets and the ceiling for a stylish storage area. Glass is also a particularly good counterbalance to dark wood.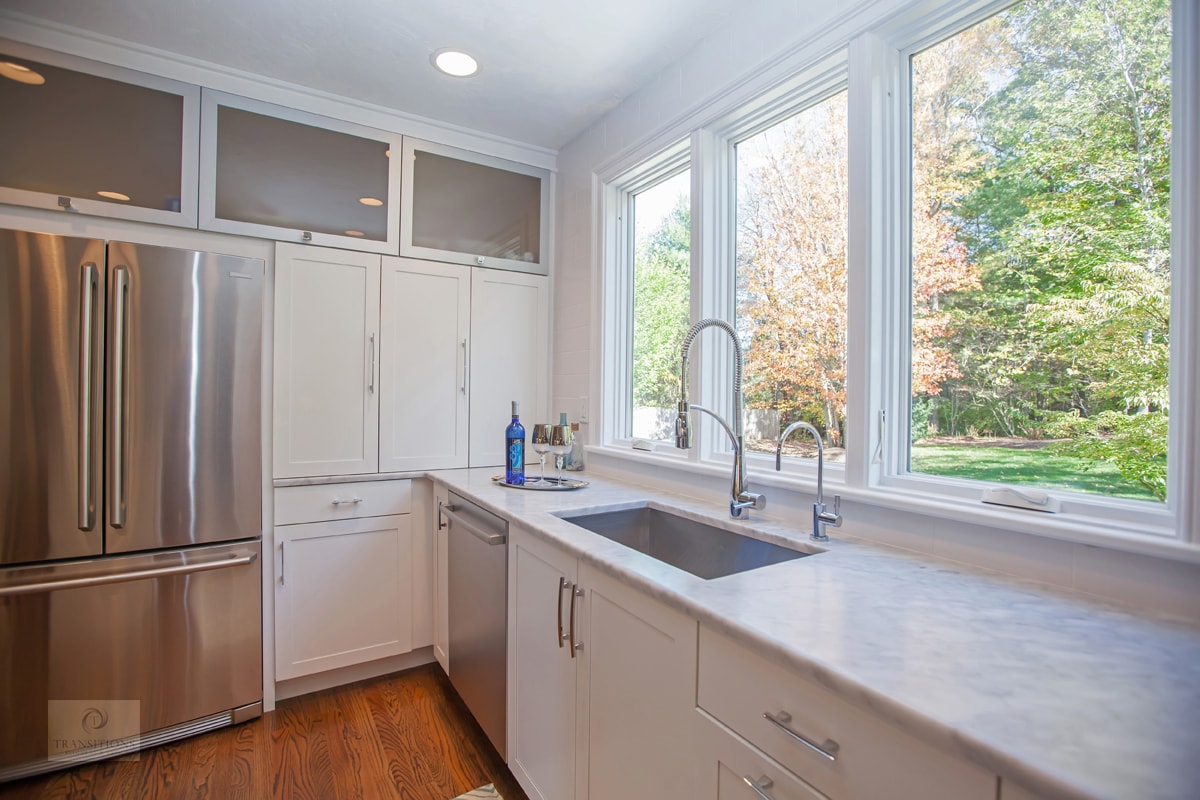 Illuminating Ideas
When planning the lighting scheme for your kitchen remodel, include any glass front cabinets to give your design the wow factor. Illuminated cabinets highlight their contents beautifully and make glass doors sparkle. Puck lights focus downwards on specific areas while tape and rope lights run to your desired length. Strip lights are more rigid for a sleeker look. Choosing the right type of lighting behind your glass front adds the perfect amount of warmth and character to your kitchen design.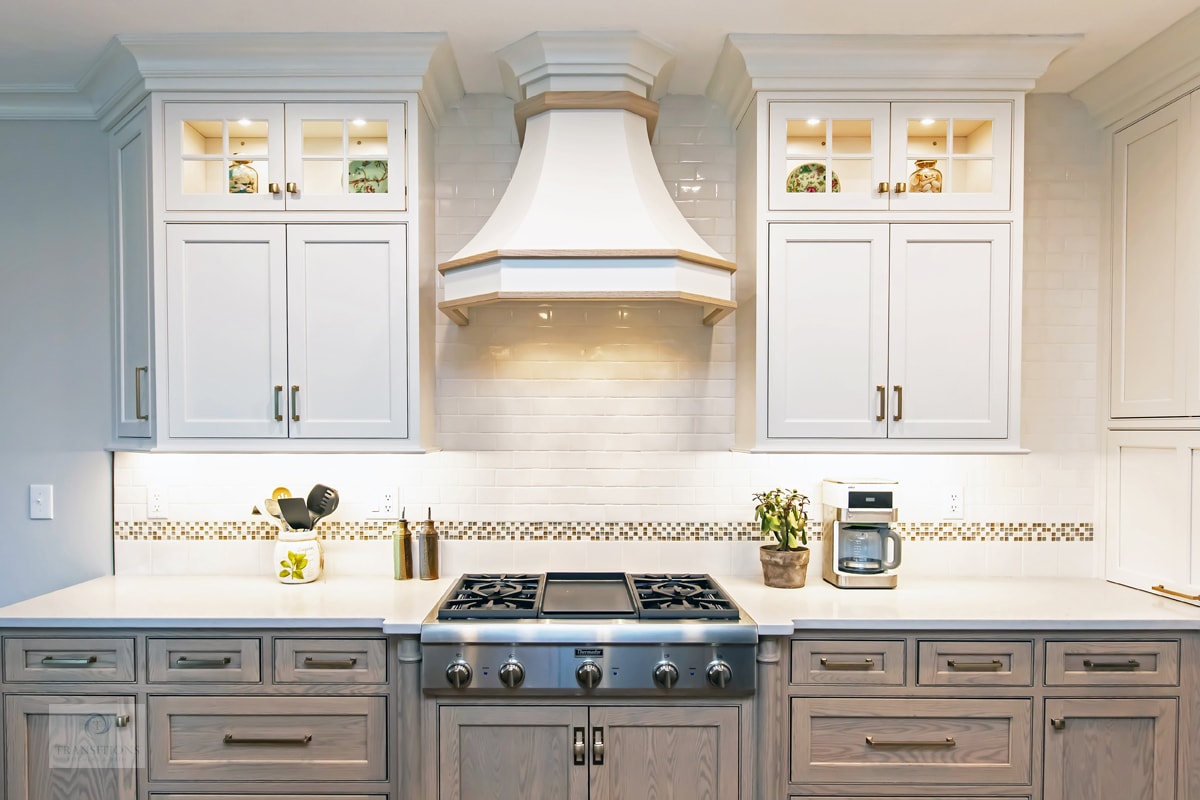 Change it Up
Add a bit of whimsy to your kitchen design by decorating the back wall of your glass front cabinet with paint, tiles or wallpaper to add color and texture to your space.  Or change up your style by adding colorful decorative items inside your cabinets.  Decorating for holidays is also visually impactful in your illuminated glass front cabinet. Want to cover your palm tree wallpaper inside your cabinet at Christmas time? Just cover a piece of cardboard in seasonal wrapping paper and place over it, transforming your display in a fun and unique way.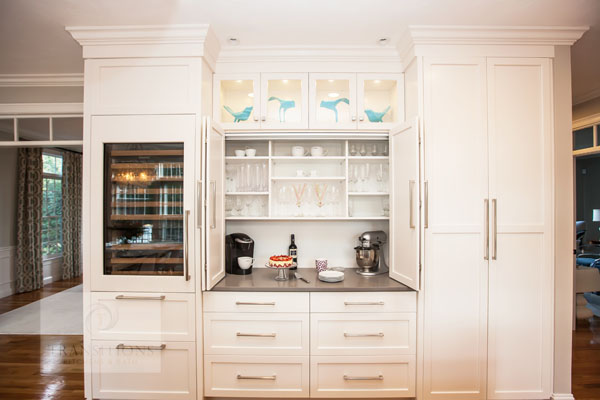 Toughen Up
Glass fronts can be used on kitchen cabinets over peninsulas to create a border between two kitchen areas, bringing light and interest to both.  Glass can also be used on lower cabinetry at the end of a peninsula or island, but make sure that it's tough glass or acrylic to avoid accidents. Like any stylish investment, the more you spend on glass, the better the result.
Check out our gallery for glass front cabinetry to inspire your kitchen remodel or call us today. Our experienced kitchen design experts can advise you on what glass fronts would work in your new kitchen cabinets.