2020 is going to be a year that brings exciting new kitchen and bath design trends. If you're thinking about remodeling, read on to find out about the latest looks to update your home.
Be Bold
White is a classic choice and grey was the color of the last decade, but this year it's time to welcome back rich and dark colors in kitchen and bath design. You don't need to eliminate greige or white completely but introduce pops of color where you can. Maybe keep upper cabinets white but invest in deep blue lower cabinets in a nod to Pantone's color of the year for 2020.  Or if you are feeling very brave, introduce popular green or orange tones for the lower cabinets. Another option is to try a boldly colored countertop on a white island. Colored appliances are continuing to be a big trend, but now seen in primary, rather than pastel shades. Bathrooms are going Gothic with plenty of black and monotone color schemes in super dark colors with high-end fixtures and fittings.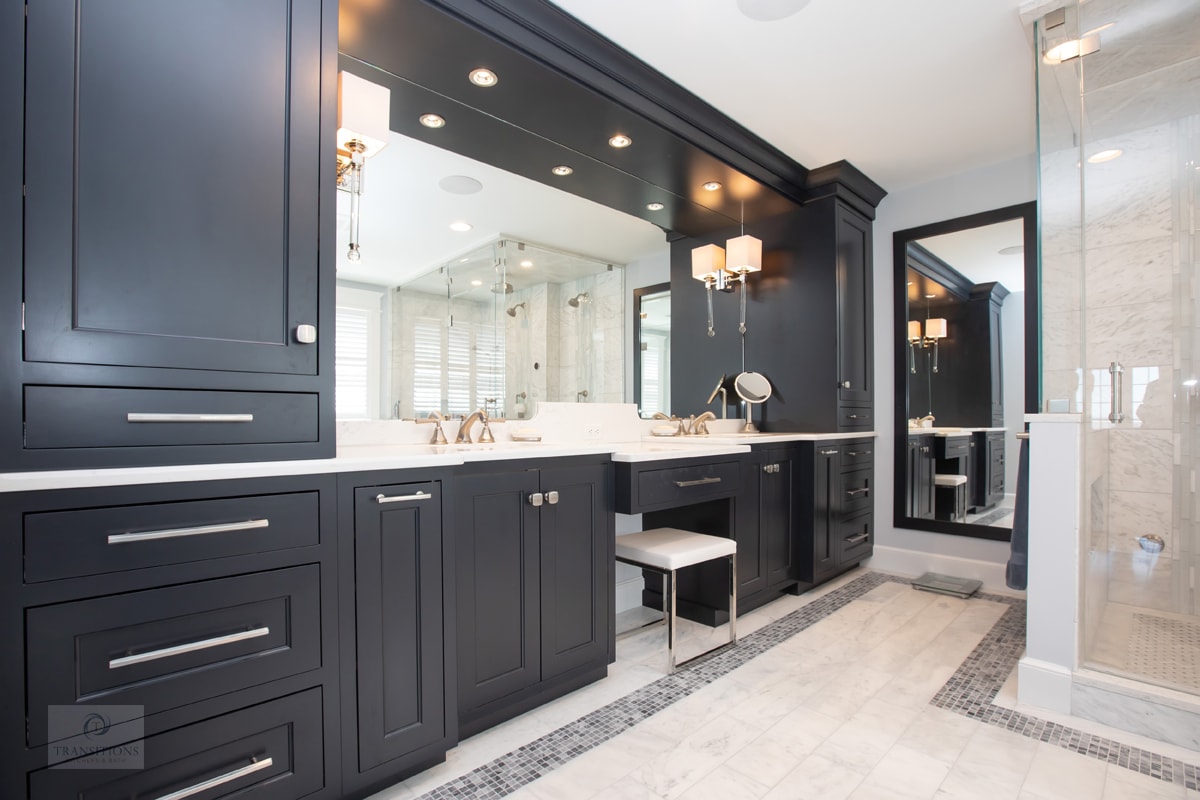 Keep it Simple
De-cluttering is on the rise. It's the only way to have a truly relaxing bathroom and an efficient kitchen. Far from feeling sterile, a bathroom design with fewer, but luxe, elements gives off an inviting and modern vibe. Wall mounted sinks and toilets with glossy tiles and minimal accessories complete the minimalist, spa-style bathroom design look of 2020. Likewise, kitchen design is benefiting from a reduction in wall cabinetry. Having more wall space leaves you free to place open shelves and hang a couple of pictures. Displaying everything means there's less chaos, because we just keep what we really need and curate it to our personal style.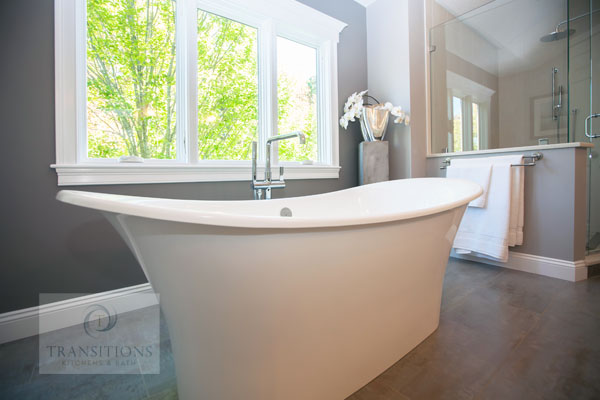 Be Smart
Welcome smart technology into your kitchen and bath design and your life will become easier and more stylish. Concealed USB ports and charging points are a major part of both rooms for the devices that are ever present in our modern lives. Touch Screen mirrors, de-misters and voice-controlled lighting and showers can easily become elements of your bath remodel. Why not bring faucet sensors and smart appliances into your kitchen design too? If you are planning to age in place, the smart home allows you to control everything from one device, which simplifies everything from controlling the lights to turning the oven on and off. Smart design enhances everyone's lives in the modern home.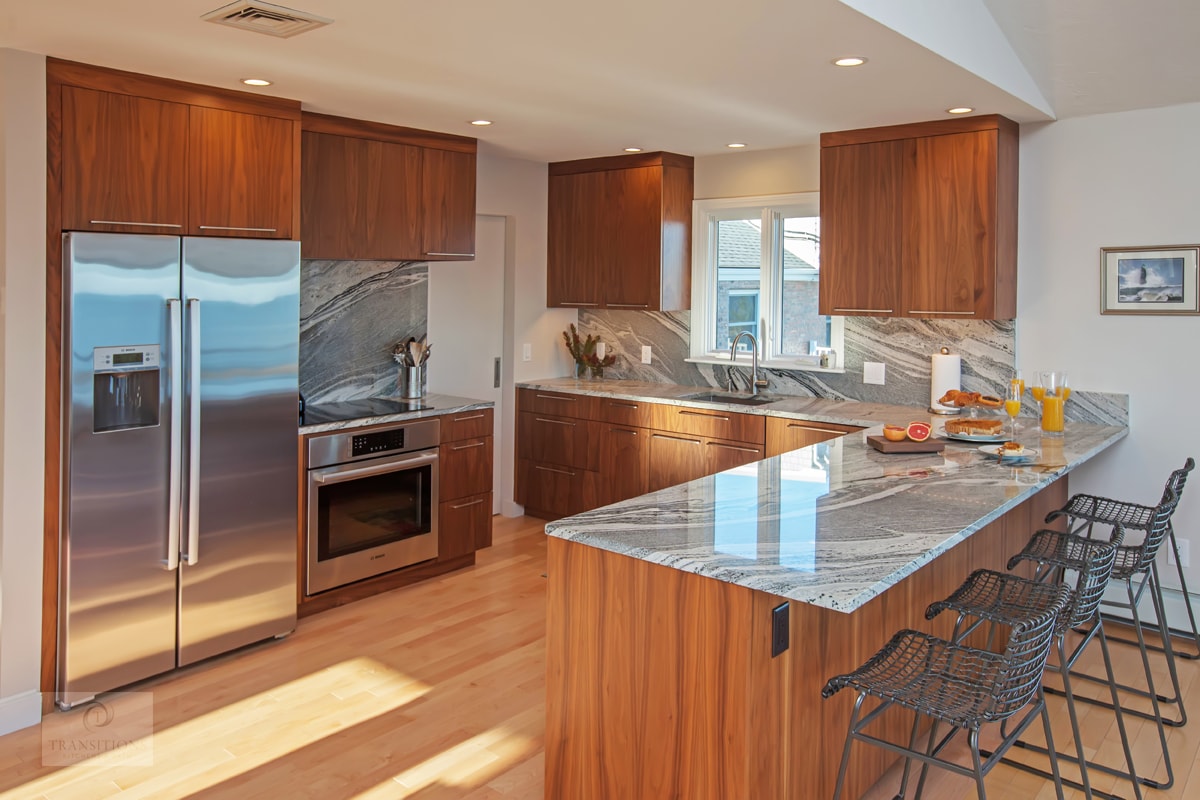 Light Up
2020 will see a focus on statement lighting, so go as glamorous as possible in your kitchen and bath remodel with your light fixtures. Chandeliers, sconces and uplighting for bathtubs are all on trend, as are dimmers to control ceiling lights around the bathroom. In the kitchen design, chandeliers, dimmers and uplighting for islands are all popular, as are bold fixtures like large floor lamps and big drum pendants. Go as large and as interesting as possible for one area of the room to make your look contemporary.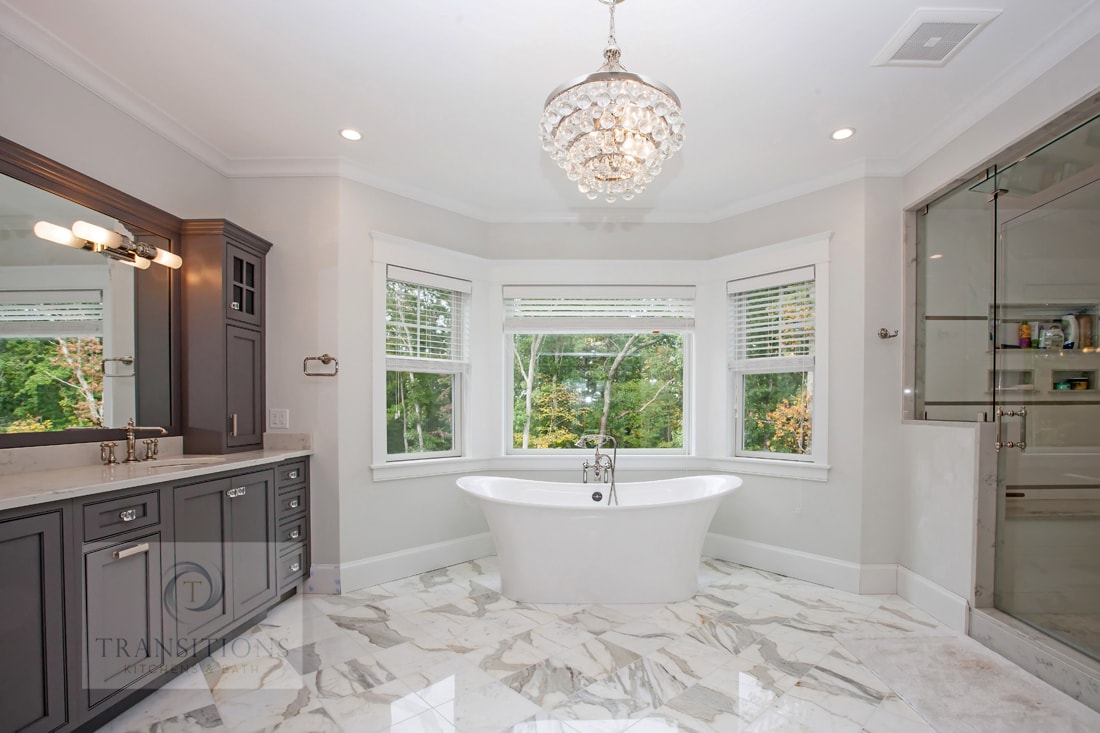 Metallics
Metal has grown in popularity as a material for kitchen or bathroom design, as it adds both color and texture to any space.  Brushed steel, brass and hammered copper are just some of the metal looks you could go for in your kitchen or bathroom design. Used in a large fitting like a range hood or lampshade it becomes a focal point and sets the tone of the room. Embrace the open shelving trend but with metal shelves instead of wood. Brass faucets and accessories look especially good against dark backgrounds, so use them for your tub or sink against a backdrop of black tiles or as hardware on deep blue or black kitchen cabinetry.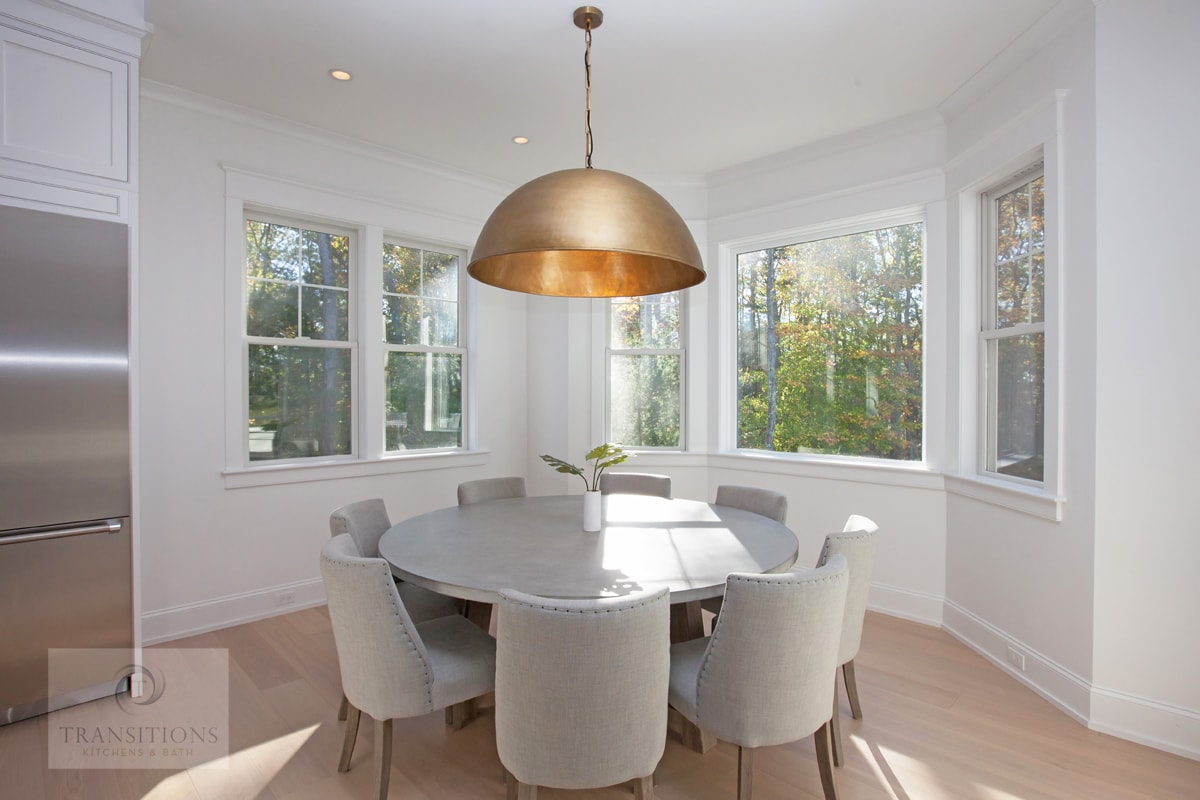 Now is the perfect time to make that kitchen or bath remodel you've been planning for years a reality.
Contact us today
for advice on where to start and which trends to embrace in your new-look home.