When planning a kitchen design or bathroom remodel, there are many choices to make from layout to color scheme to materials.  Tile selections feature in many home living spaces, including floors, backsplashes, showers, and bathtub surrounds. Your tile choice including color, shape, pattern, and texture, influences the look and feel of your finished space.  Here are 5 things to look for when selecting the perfect tile for your remodel.
Size
Tile sizes keep getting bigger and it is easy to see why.  Large format tiles create a sleek look for any style kitchen or bath design, from larger plank tile flooring to expansive square or rectangular tiles for a shower wall. With fewer grout lines, these tiles give your space a cleaner appearance and are easier to maintain.
You could offset the large tiles with a feature tile in a smaller pattern like a shower niche or border in your backsplash.  Another top trend is to mix sizes in one space, like incorporating mixed width tiles with a common color scheme to create an eye-catching pattern.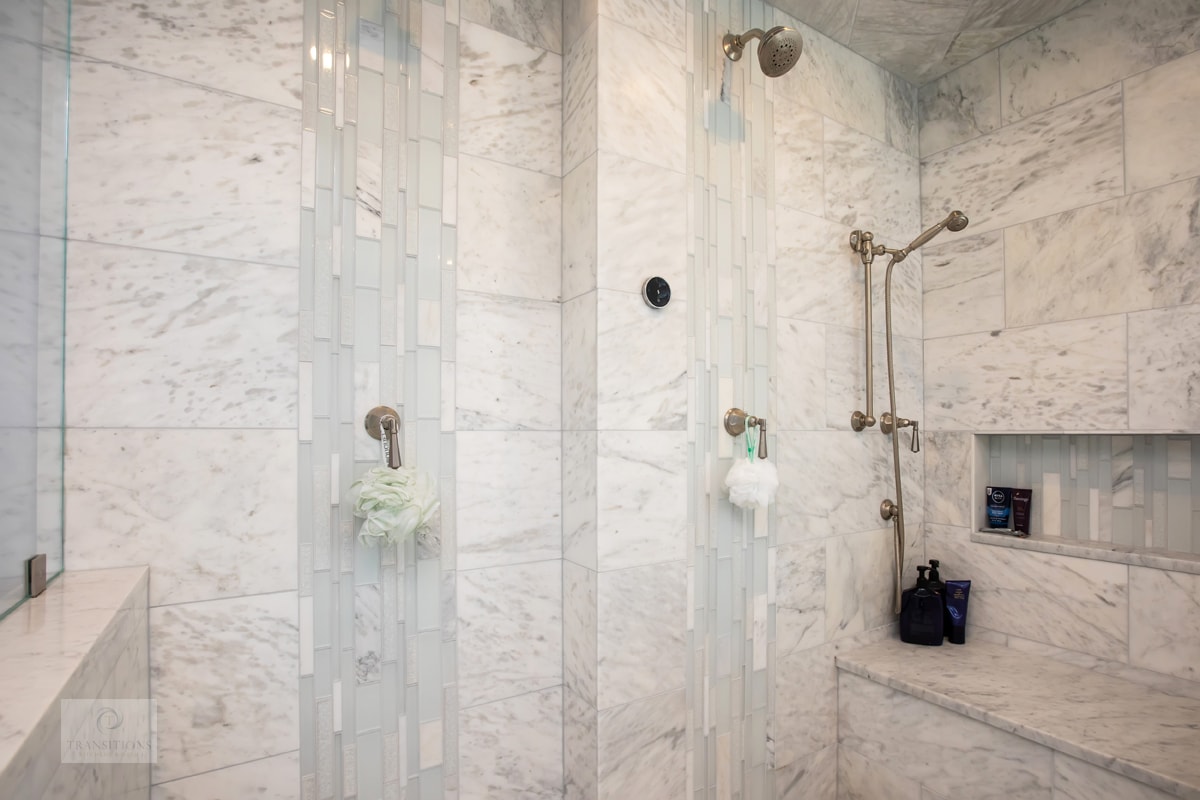 Shape
Squares and rectangles will always feature heavily in tile design, but today's trends also introduce other shapes that change up the look of your tiled spaces.  Hexagons have become increasingly popular and can be found in a wide range of sizes and colors.  They look amazing on a shower floor as well as other spaces.  Custom shapes give your space a one-of-a-kind look, while classic subway tiles are a timeless look that fit any space and any style kitchen or bath design.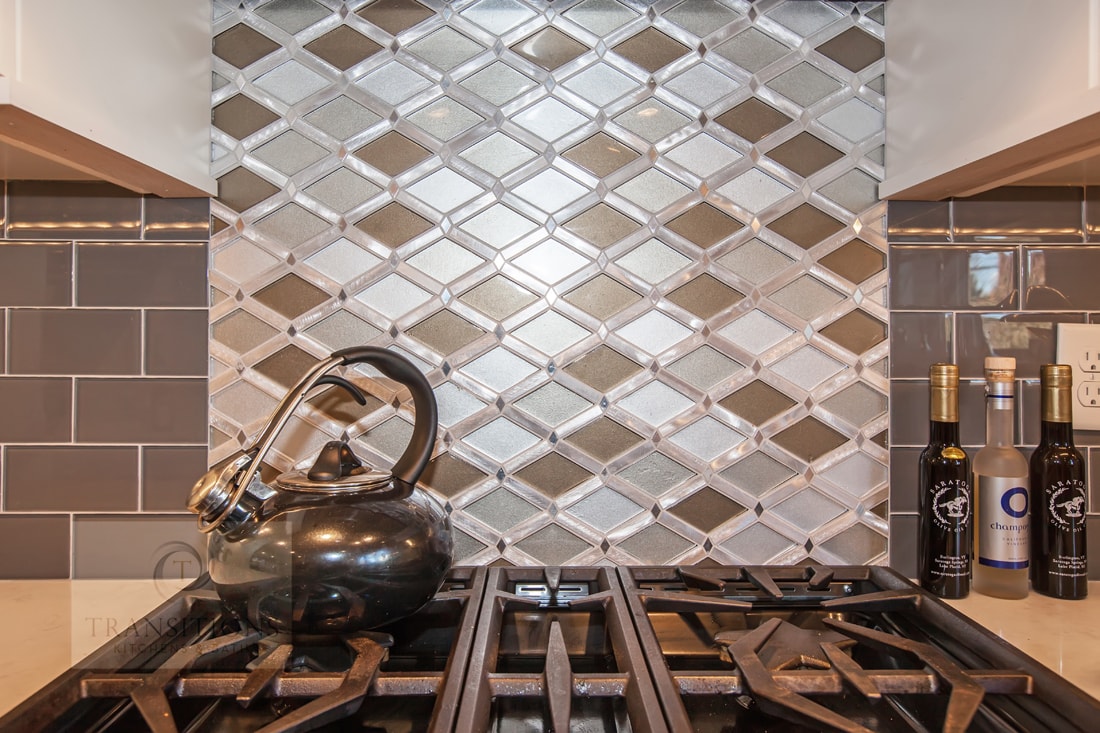 Pattern
Multi-shape patterns create a focal point in your room, bringing together varied shapes to create a one-of-a-kind pattern.  Borders are still a popular style choice, and are an ideal way offset neutral tile.  Add your border in a different material, color, shape, or texture to make your tile design really stand out.  You can also use a border to visually connect different parts of your design like this bathroom design in Weston, MA or to draw the eye to a particular part of the room.  Change up your rectangular tiles by arranging them in the very popular herringbone pattern, which is ideal for flooring or a backsplash and complements any style kitchen or bath design.  Classic subway tiles never go out of style, but you can update this look by pairing white subway tiles with dark grout, choosing a different color for your subway tiles, or including a border in a contrasting color.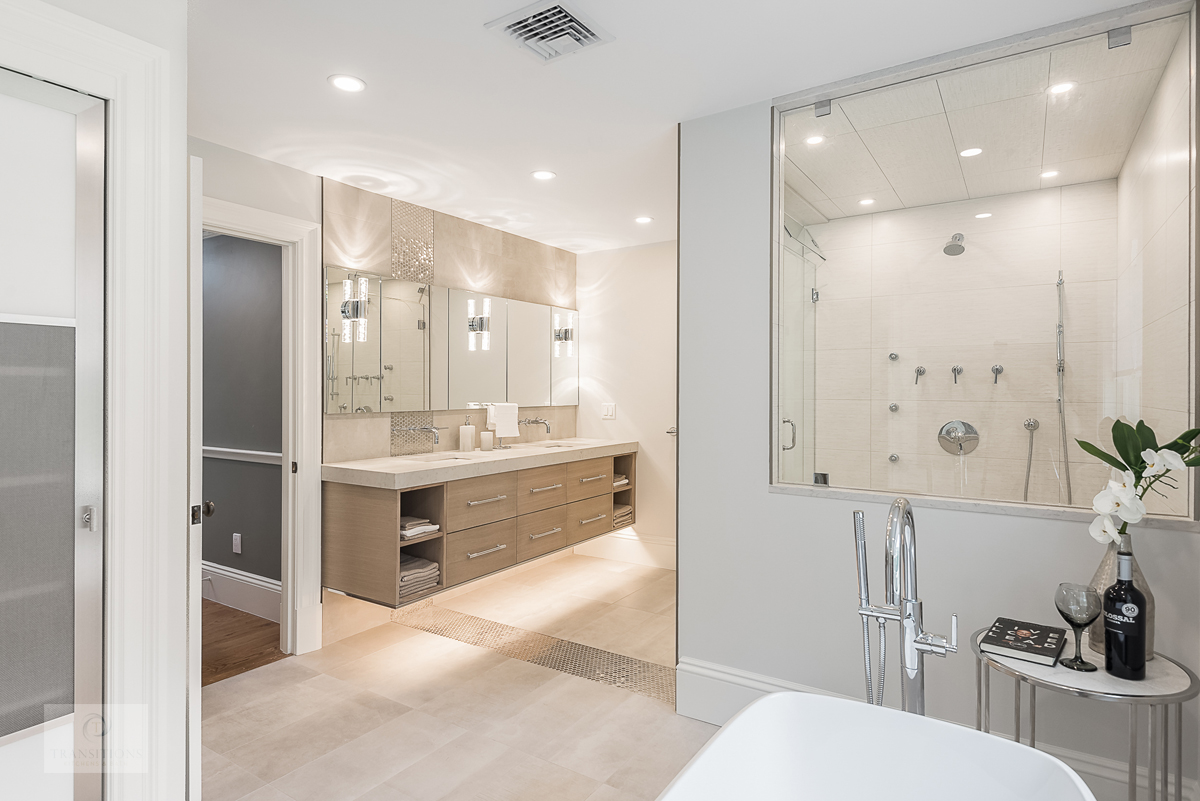 Color
Neutrals are always in style, especially for tiled spaces where you want your remodeled space to have a long shelf life.  This doesn't mean your tile is boring as there are so many shades of neutrals and other ways to create a stunning design by varying shapes and patterns.  Gray is still a top choice as a neutral, as is bright white for a crisp, clean style.  Muted neutrals are always popular for a classic look, and you can change things up by creating a design with neutrals in varied tones.  If you are ready to break away from neutral colors, pick a favorite color that you know you won't regret in a year's time.  Or, add a splash of bright color against your neutral backdrop in a shower niche, border, or backsplash tile feature.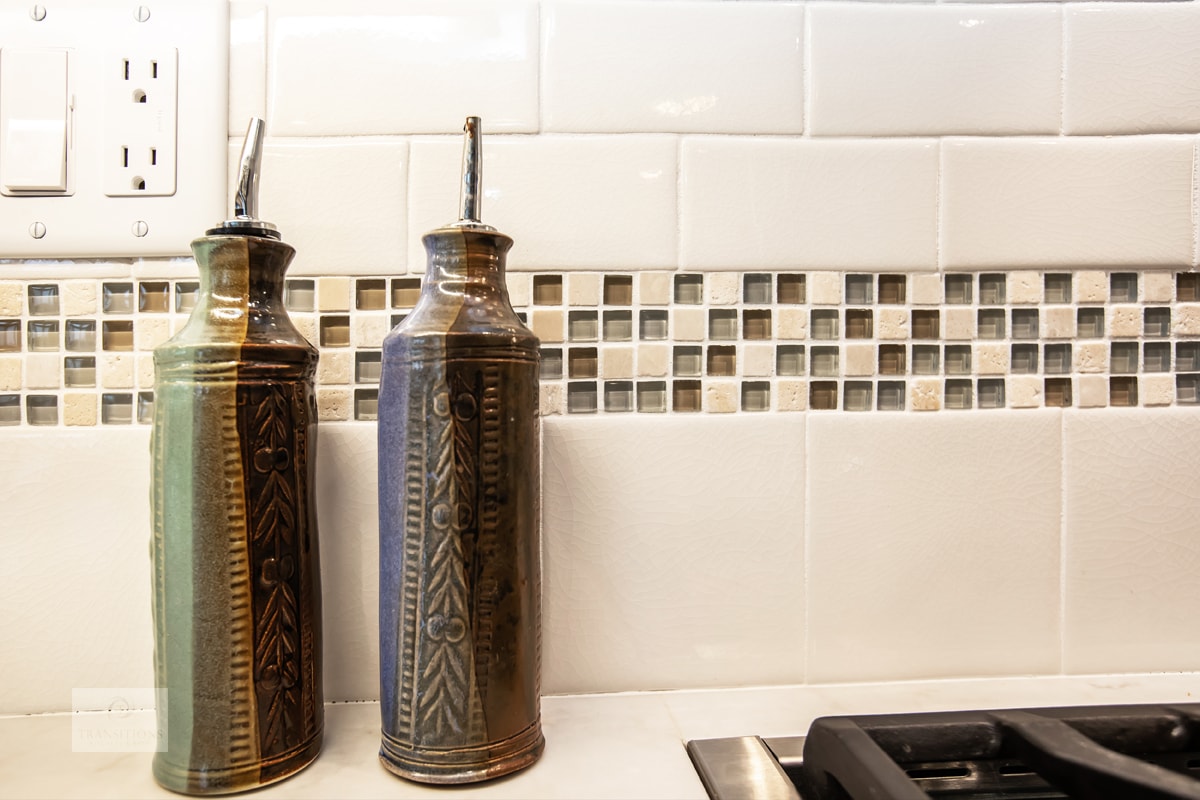 Texture
Textures add another dimension to your design and ensure that your kitchen design or bathroom remodel appeals to all the senses.  From glossy to raked, a variety of textures are in style, so choose one that appeals to you when you browse tile selections at your local kitchen and bath design showroom. Create an artistic style with 3-dimensional tiles that bring a unique texture to your surface.  Change things up, especially in a neutral color scheme, by varying textures in one space, for example between matte and gloss or by adding a pebble floor to a glossy tiled shower.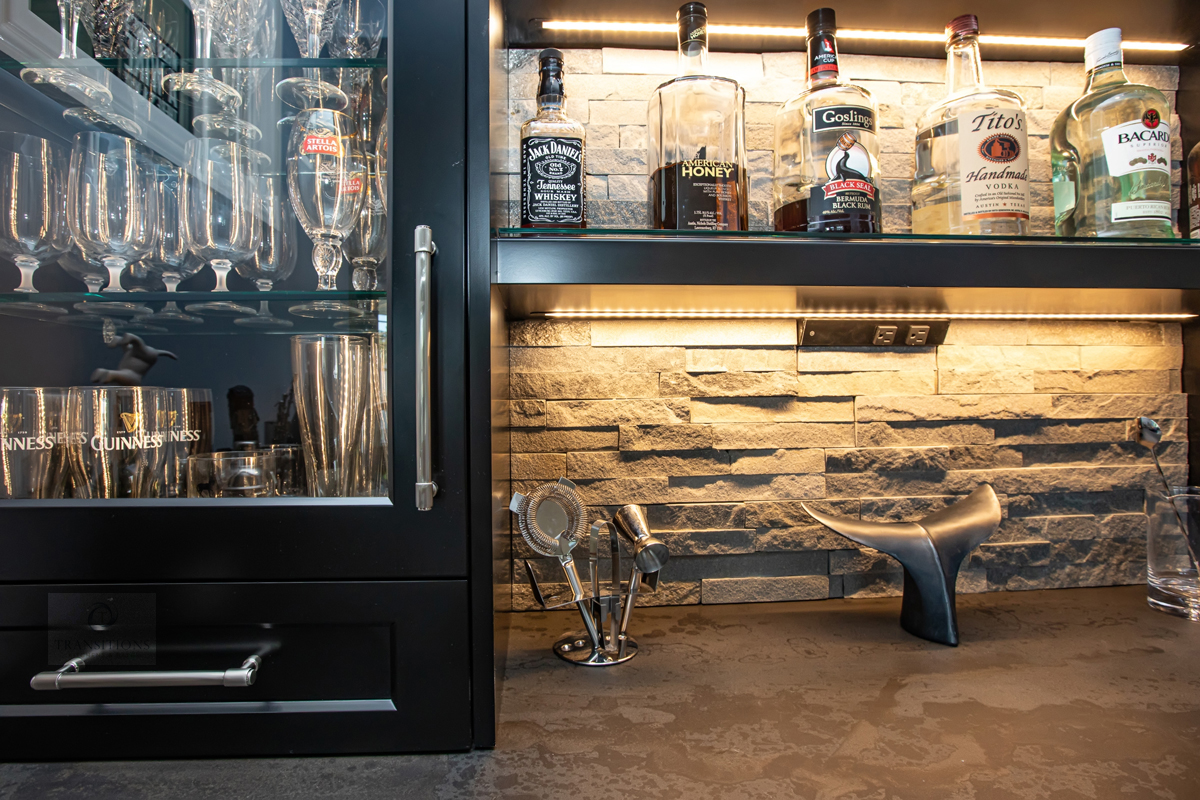 There are a so many ways to create a stunning
kitchen remodel
or
bath design
with your tile selections.  Browse our
design gallery
to get inspired and then
contact us today
to discuss your remodeling plans.  Our Norwell showroom is the perfect place to see a wide range of tile and other remodeling products in person. Visit us today!