Are you considering remodeling your kitchen but don't know if you can afford your dream kitchen design? Updating your kitchen can breathe life into the heart of your home, and while it is a significant investment it always adds value to your property. Whether you are remodeling to prepare your home to sell or because you want to enhance your lifestyle, a kitchen remodel is an investment that will pay itself back.  Just make sure you carefully consider your priorities, prepare a budget, and then stick to it.
There are a few key things to consider during the planning and budgeting phase of a kitchen remodel.
First, while the cost of a kitchen remodel can vary widely, there are several main elements that make up most of any remodeling budget.  Kitchen cabinets, countertops, and appliances are three of the biggest components, along with new flooring. Changing your kitchen layout, plumbing alterations, or other structural changes will also affect the final price tag.
Second, there is a big difference between re-designing for yourself and updating your kitchen for resale. The kitchen tends to be the most expensive room to remodel but is also the first thing to win over potential buyers.  Updating a tired design is worth it, but what you prioritize will vary depending on whether the end product is for your personal use or for resale. While you might want a marble countertop for baking, this expensive material would be wasted on most buyers.
Read on for five tips on how to get the most value from your kitchen design.
1. BUDGET EFFECTIVELY
Planning ahead is key. Research everything before you meet your kitchen designer, consider what you like about your existing kitchen and what you most want to change. It's worth employing an expert as cutting corners at the planning stage prevents costly surprises along the way.  If selling, take your location into account to gauge house prices and what the key selling points are for homes in your area.  Your kitchen design professional will work with you to calculate how large your space is, what plumbing, cabinetry and fixtures you need, and how much labor is involved. Stick to your budget, but make allowances in your budget for the key items that are important to you, whether that is a granite countertop or underfloor heating.  If you are planning to sell your home soon, be careful not to over-invest in improvements or you'll never get your return.  Keep an allowance in your budget for unforeseen expenses, especially for an older property.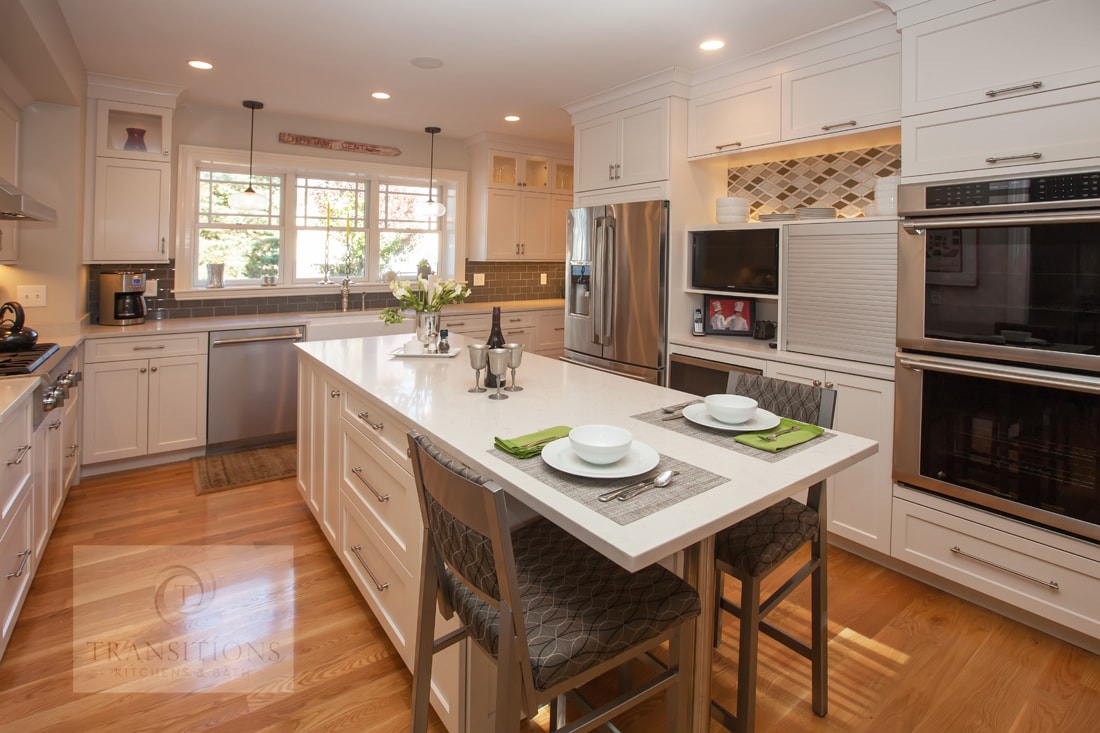 2. MAKE A BIG IMPACT WITH SMALL CHANGES
You can achieve a lot with small changes in your kitchen design if you are updating your kitchen to sell your home, or even if you plan to stay but just want to refresh your style. It's very easy to change faucets, cabinet hardware and put new fronts on cabinets. Investing in storage solutions is always wise, and you can keep any good appliances instead of replacing everything.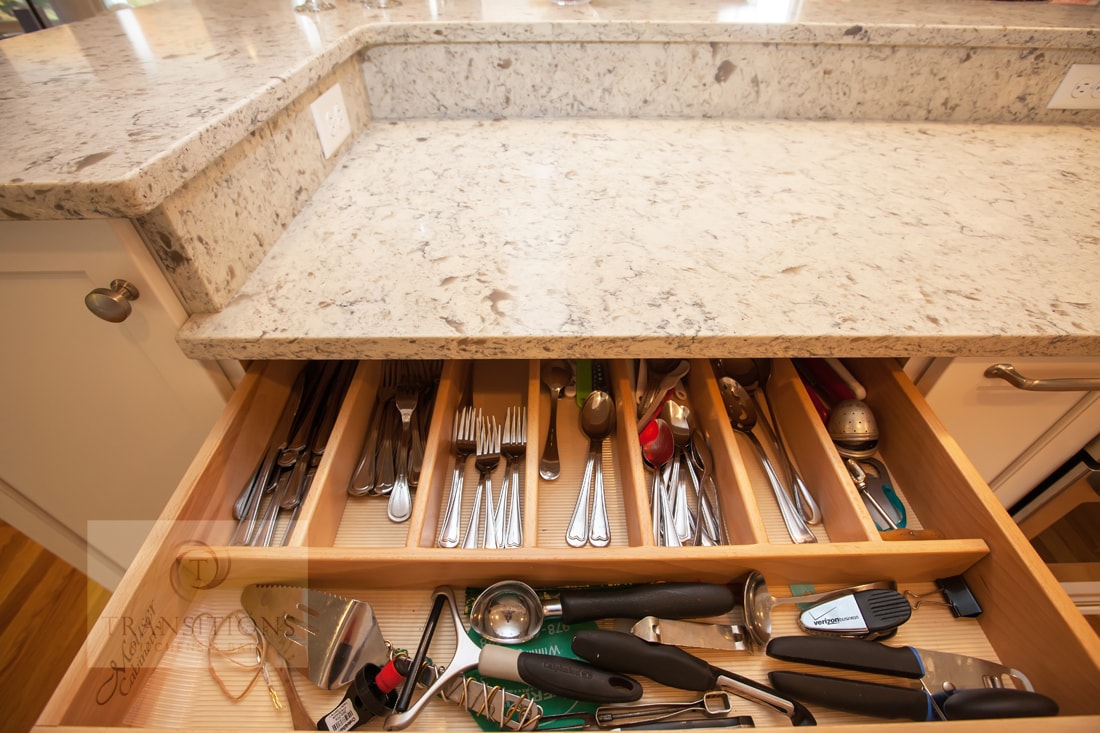 3. LONG TERM PLANS
Select the materials, style, and functionality that will make a difference in your space and last you for years to come.  Pick quality kitchen cabinets, countertops, and flooring that will enhance your style and be easy to maintain over time.  Materials such as quartz, engineered wood and luxury vinyl tile are stylish and give you value for your budget spend. Multi-functional islands are a no-brainer when you're investing in long term changes to your kitchen. Pantries are also very popular and of huge benefit to a well-organized kitchen. Aging-in-place, including wider work zones and easily accessible storage, is also something to consider as you get older.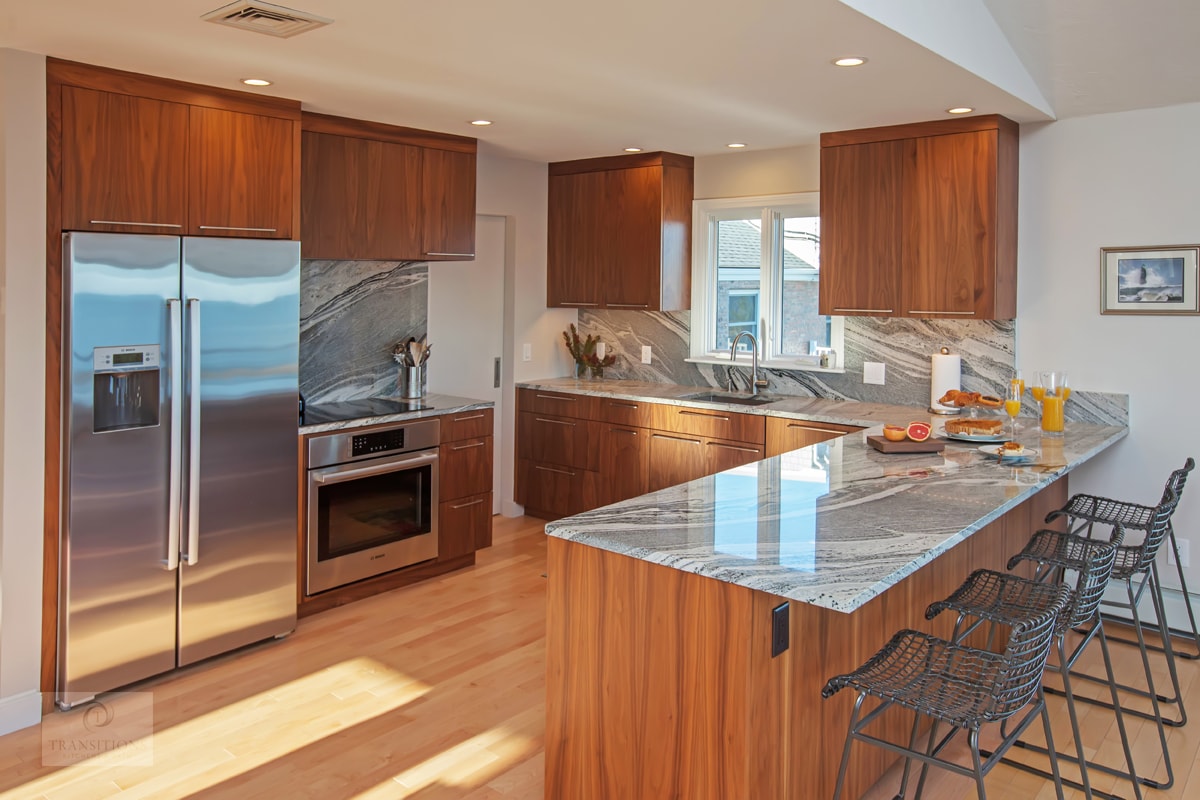 4. CLASSIC HITS
A kitchen remodel is an investment in your home, and you want to make sure it has staying power.  To get the most bang for your buck, consider what changes you can make that are contemporary, yet classic and universally appealing. White kitchen design never goes out of style, and you can easily add accents of color with accessories, or pair it with the always fashionable subway tiles. Islands are still the focus of the room, and a worthwhile investment for the extra storage, work space, and seating they provide. Natural stone and hardwood are also classic choices, budget permitting, and will certainly add value to your home.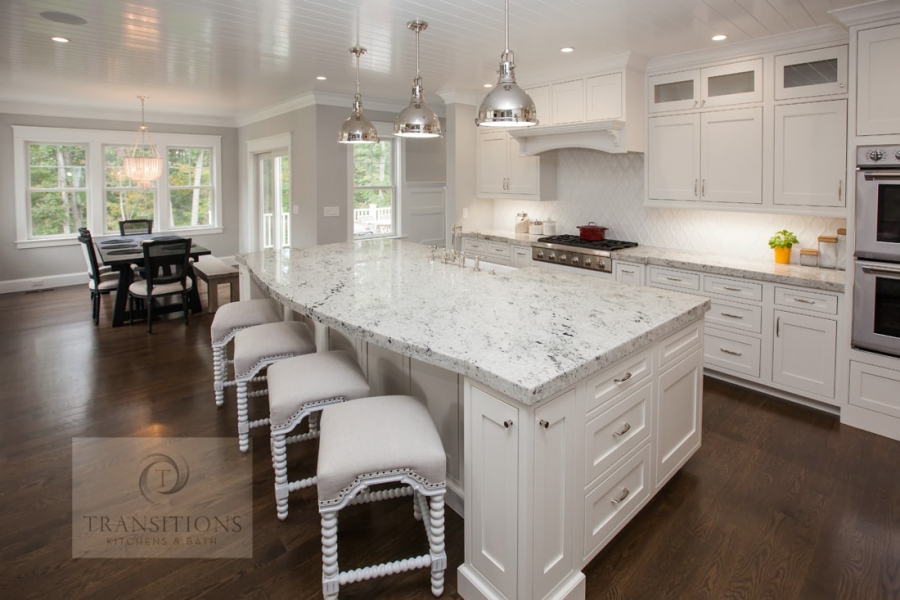 5. IS IT ALL WORTH IT?
If done properly, a kitchen remodel will improve your quality of life and also attract buyers. Talk to a local real estate agent to see what kitchen design features are in demand in your area, and make sure you focus on the ones that give your home an edge when it goes on the market.  If you are staying in your home, consider the changes that will really improve your quality of life, and make sure you budget for those items in your kitchen design.
If you'd like to see Norwell area kitchen remodeling projects, visit our gallery for kitchen design ideas in Scituate, Milton, Hanover, and more.  Contact us today with any questions and we can guide you through your kitchen renovation project and help you find the perfect design and materials that fit your budget. What are you waiting for?