The summer season is upon us, which means barbecues and pool weather are just around the corner.  Are you ready for those long days of kids home from school, sunscreen, trips to the pool, and outdoor dining?  Getting ready for the summer season requires more than just swapping around your closet and swimsuit shopping.  There is also plenty to do around the house.
While outdoor preparations are key, don't forget about your indoor living spaces.  The kitchen design is the heart of the home and will be extra busy during the summer when school is out and visitors drop by.  Even if you plan to barbecue all summer long, the kitchen design must be ready for food storage, preparation, and clean up.  Here are our top tips for getting your kitchen summer ready.
Clear up those countertops.
Spring and early summer is the perfect time to de-clutter!  Clear away any excess kitchen products, all the notes and artwork that came home from school with the kids, and anything else you have allowed to encroach on your precious countertop work space. Once the counters are clear, take this opportunity to make them shine as bright as the sun.  Clean the countertops or, if you have wood tops or other surfaces that need to be treated or re-sealed, take this opportunity to do so.  Kitchen remodeling professionals can advise you on how to best care for your countertop and other surfaces.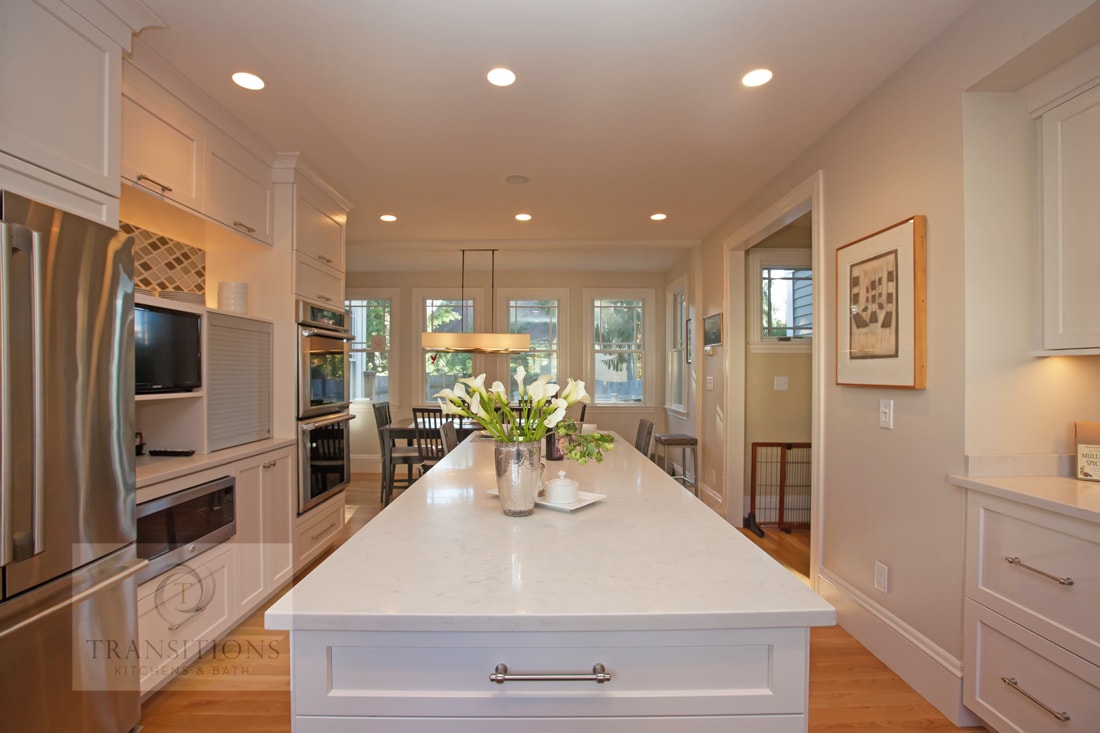 Clear away appliances you don't use in the summer.
Perhaps you were busy all winter long making pasta and homemade soups in your crockpot.  Now that summer is here, you may want to swap to salads and grilling outdoors.  Small appliances like these can be cleared away to the attic or basement to make space for the ones you do use in the summer season.  After all, you want to have easy access to that blender and ice cream maker to whip up cool summer treats!  If you are starting a kitchen remodel and space allows, factor in specialized storage for all your small appliances so you do not have to move them around.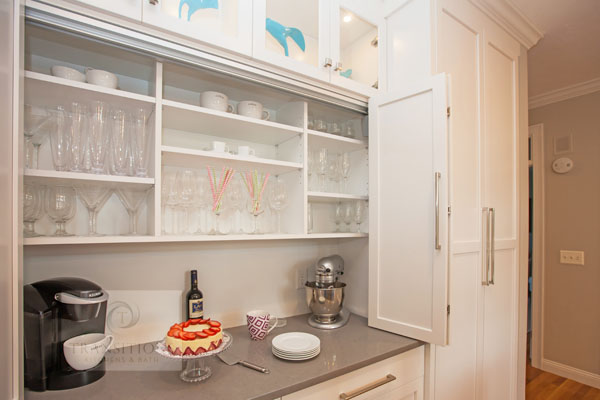 Clean the windows and window treatments.
There is nothing like soaking in that extra sunshine during the summer months, but sunshine streaming in through the windows also makes you notice dirt and streaks in your windows more than ever.  Summer is the perfect time to do a big cleanup of your windows and window treatments, so you can make the most of the sunlight and have a clear view of the outdoors while working in the kitchen.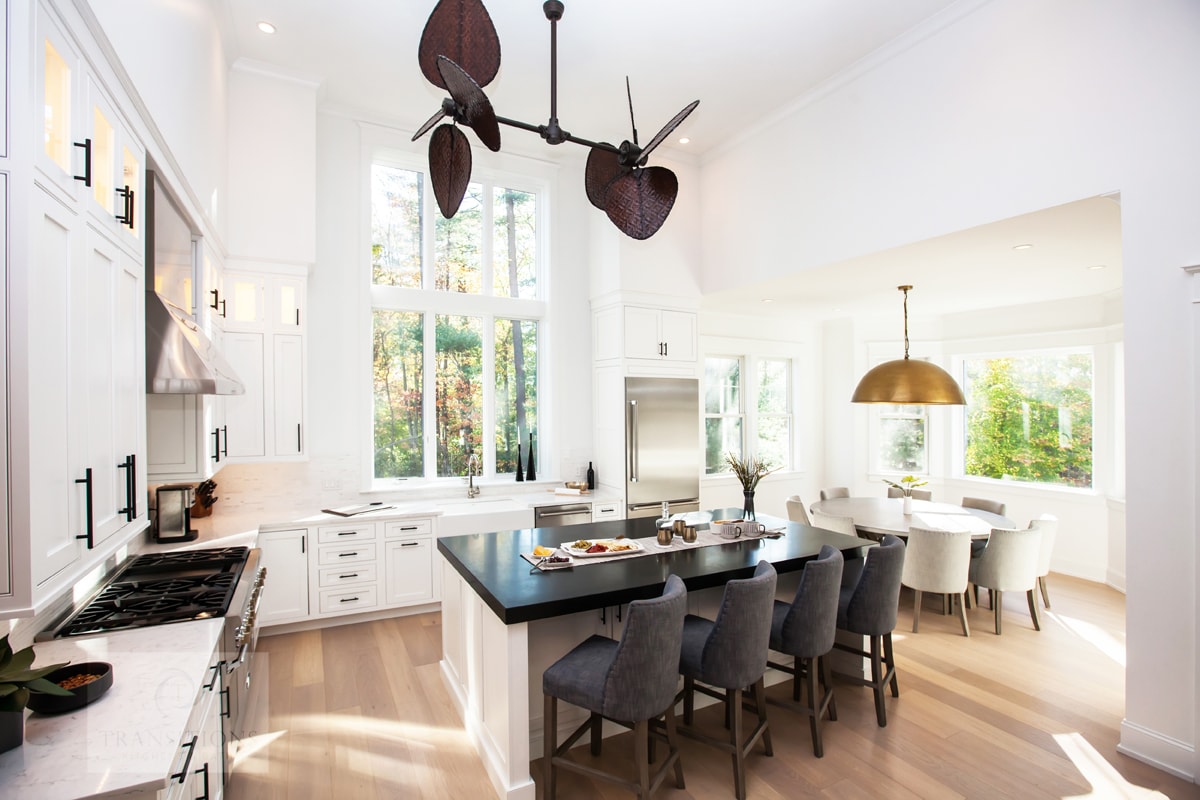 Add a splash of fun.
If you are planning a kitchen remodel this summer, you may find yourself inspired by summer colors and themes.  Bold colors are on trend for kitchen design, so work in color in big ways (appliances, backsplash, countertops) or small ways (colorful barstools, a painted wall, or other accessories) if it fits your style.  Even if you are not planning a kitchen remodel, you can spice up your existing kitchen design by adding colorful cushions, new artwork, or even a coat of paint to walls or kitchen cabinets
Bring nature into the kitchen.
We tend to spend more time outdoors in summer, but why not also bring natural touches into your kitchen design during the summer months.  This is the perfect time to add a vase of fresh summer flowers to your kitchen island, to plant seedlings in the window, or even to add a trendy "green wall" with hanging potted herbs growing right in your kitchen.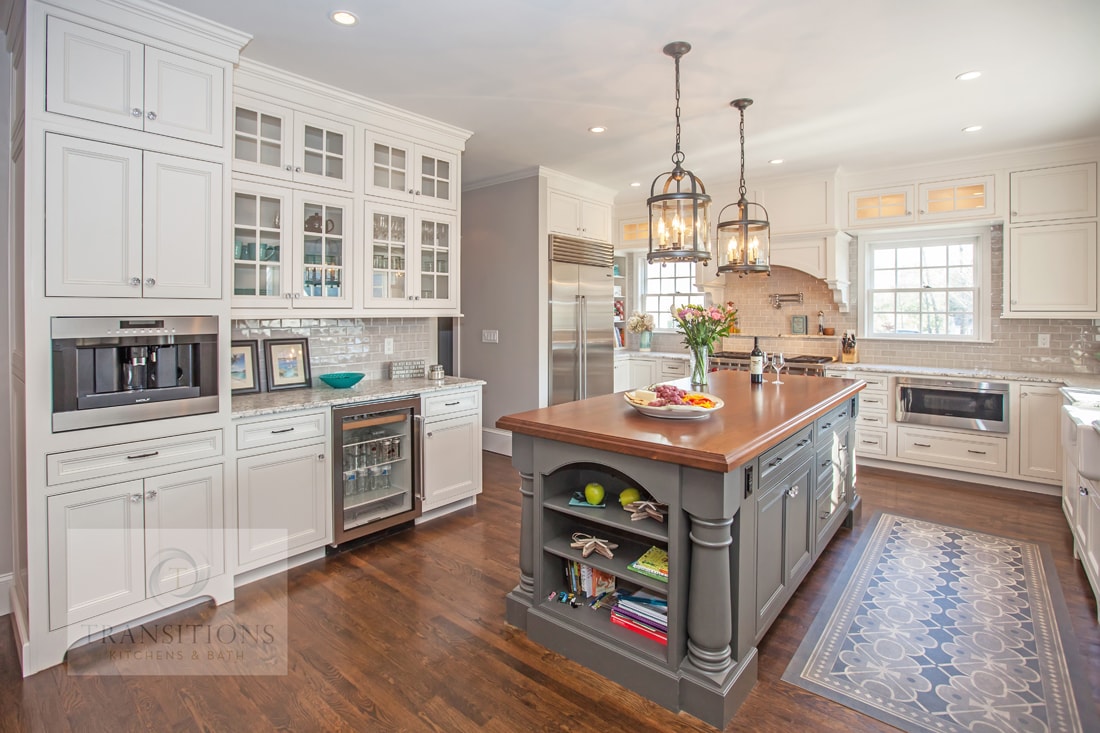 Clear out the fridge and kitchen cabinets.
Your refrigerator and kitchen cabinets need to be regularly cleared out of items you no longer need.  Use your spring and early summer cleanup to empty, clean, and reorganize the refrigerator and kitchen cabinets.  Take out what you don't need and make way for your summer dining and barbecue supplies. If you use plastic plates and cups for backyard parties, get them ready.  Find an easily accessible place to store them, as getting these non-breakable items to the table is an ideal summer chore to give the kids.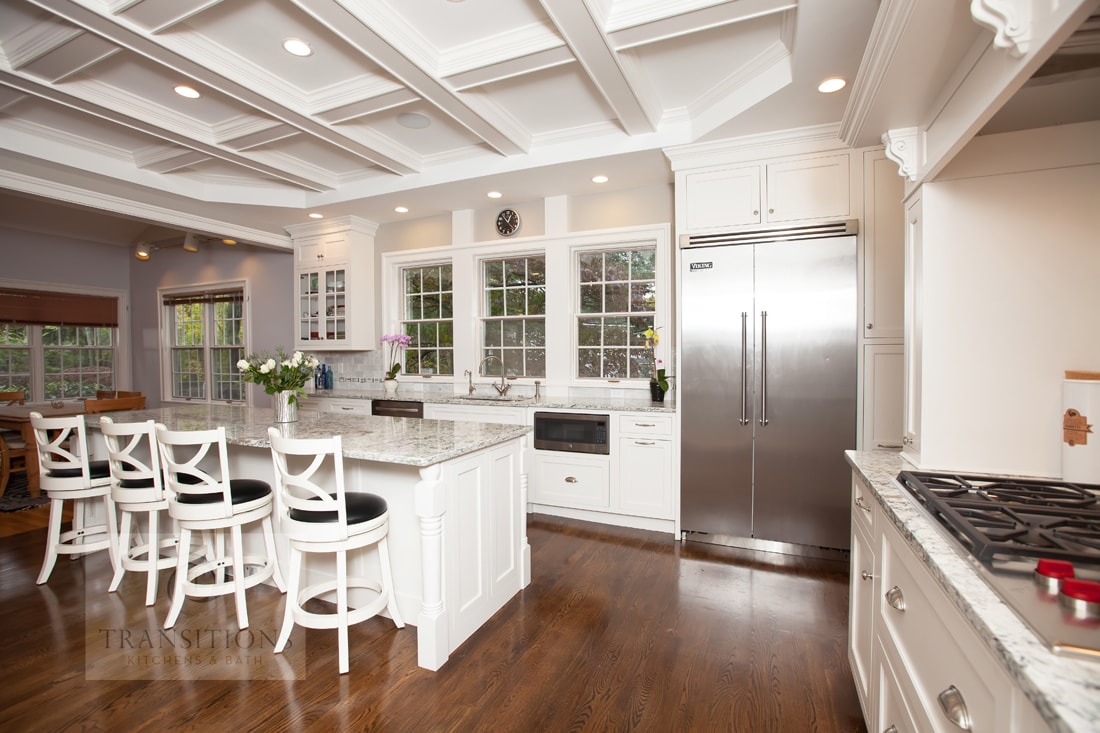 Deep clean the trash cans.
As much as you don't enjoy cleaning out the trash cans, you will enjoy less a smelly trash or recycling bin during the hot summer months.  Take this opportunity to give your trash cans a deep clean and you will thank yourself in the hot July weather.
Make sure your kitchen design is ready for summer, so you can enjoy those long days of barbecuing and entertaining.  For more inspiration for your summer kitchen preparations or to start planning a kitchen remodel, visit our kitchen design gallery or stop by our showroom to talk about your requirements.