If your bathroom or kitchen floor has seen better days, you may be considering options for refinishing, repairing, or even replacing your flooring material.   Replacing a broken tile or two may be an option if you have extra tiles around, or hardwood floors can be refinished to extend their life span.  If the time has come to completely update your floor, the ideal time to do this is during a kitchen remodel or bathroom renovation project, when your room will be under construction anyway.
You will need to start by investigating flooring materials.  Hardwood floors are a very popular choice for kitchen designs, as they give the room a timeless appeal, bring warmth to the space, and complement other elements of a kitchen design like the cabinetry.  However, they may not be durable enough for very high traffic areas and are not suitable for moisture prone rooms like the bathroom.  Alternatively, one of the hottest trends in flooring right now is wood-look tile, that has the appearance of wood with the durability of tile.  Both materials have their pros and cons, so you must investigate the options and determine which one is right for your home.  Here are a few key areas to consider when selecting a material for your floor.
Appearance
Nothing beats the natural appearance of hardwood floors, not to mention the warmth and texture of hardwood underfoot.  It has a timeless appeal that adds both style and value to your home.  Wood brings an element of nature into the home as well, with its unique patterns, grains, and textures.  While wood look tile cannot exactly match the natural beauty of hardwood, it comes a very close second.  These tiles mimic the appearance, grain, and color of different types of natural wood so that it is very difficult to tell the difference between the two.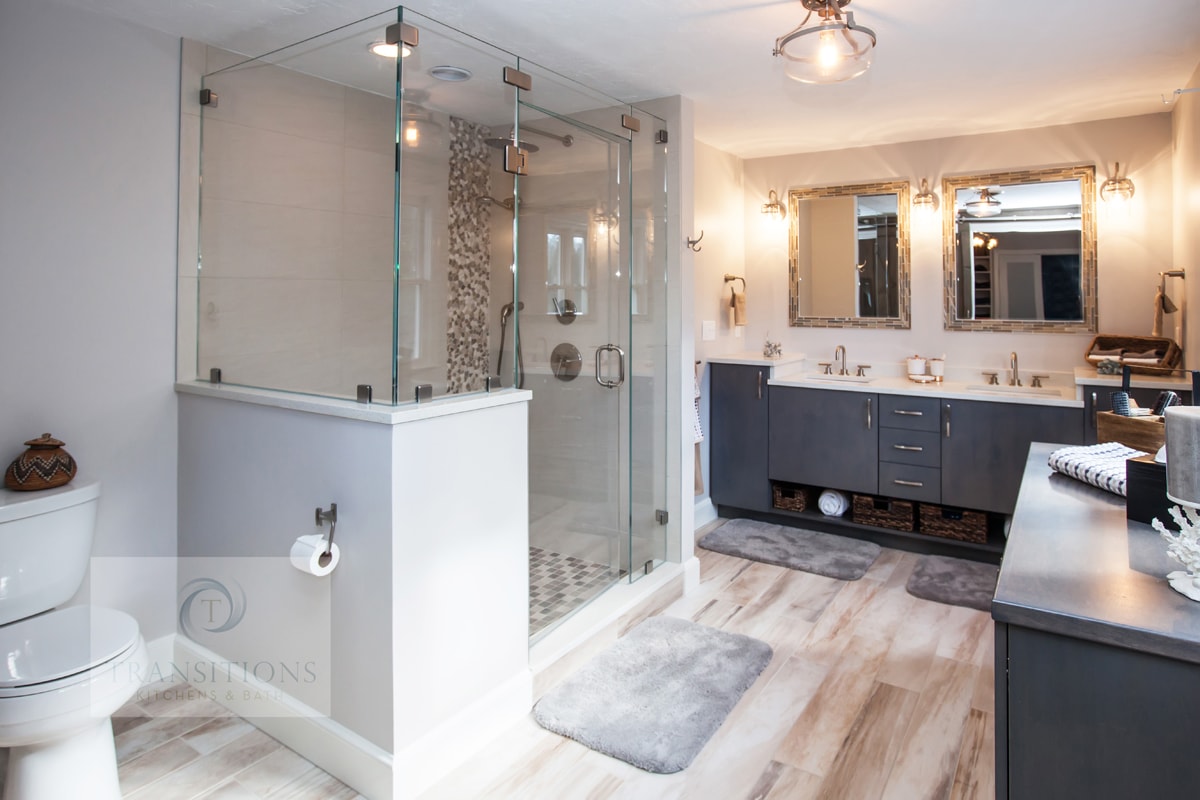 Style and Color Options
Hardwood flooring is available in different types of wood, with varying textures, and a range of finishes from a natural wood to dark stains.  Since it is a natural material, you are more limited in style, size, shape, and colors, but in return you get the one-of-a-kind appeal of a natural material.
Ceramic or porcelain wood look tile is man-made and so can be designed in a variety of shapes and sizes, with multiple variations and in color and finish, with greater control over the appearance of the final product.  You can achieve a natural-looking style with either floor material, but if you want more control over your final flooring design then tile may be the better choice.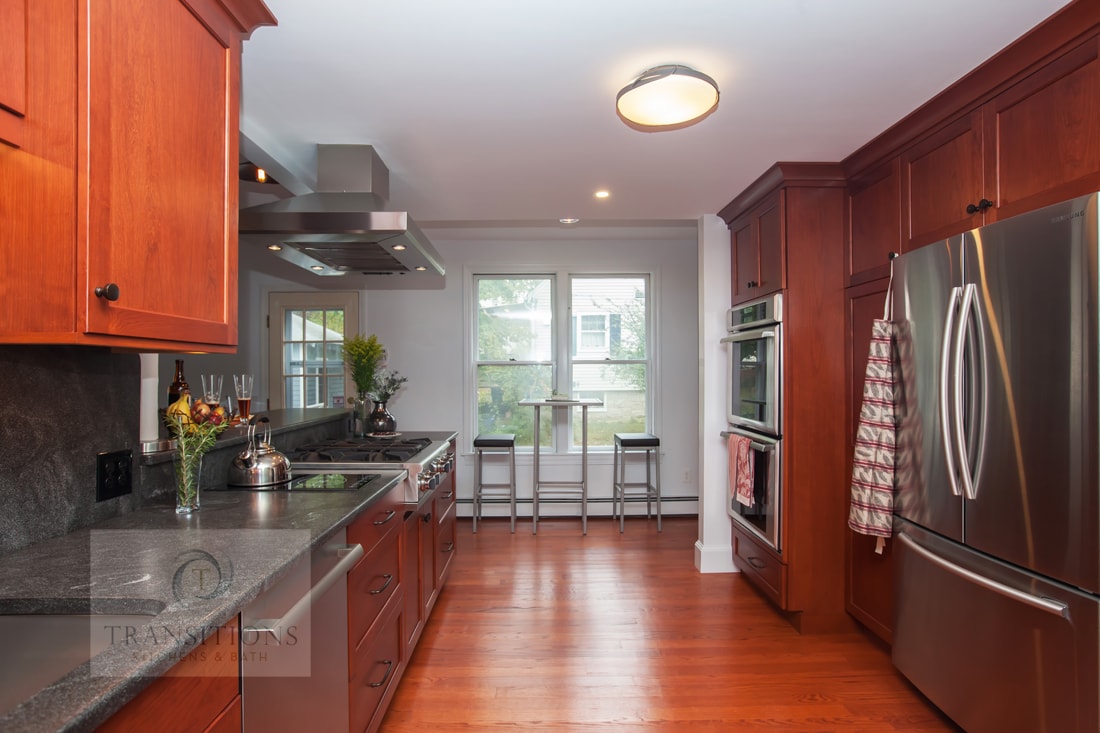 Versatility
Hardwood floors are very popular for kitchen designs, but not as popular a choice for bathroom designs or laundry rooms.  This is due to the high level of moisture in these spaces, which can damage hardwood floors and warp the floor boards.  Wood look tile offers the appearance of hardwood in a durable surface that can withstand not only the foot traffic and mess of a kitchen design but also the constant onslaught of moisture in a bathroom design.  Since tile feels colder under foot than hardwood floors, you may want to consider adding underfloor heating.  A kitchen renovation or bathroom remodel is the perfect time to do this.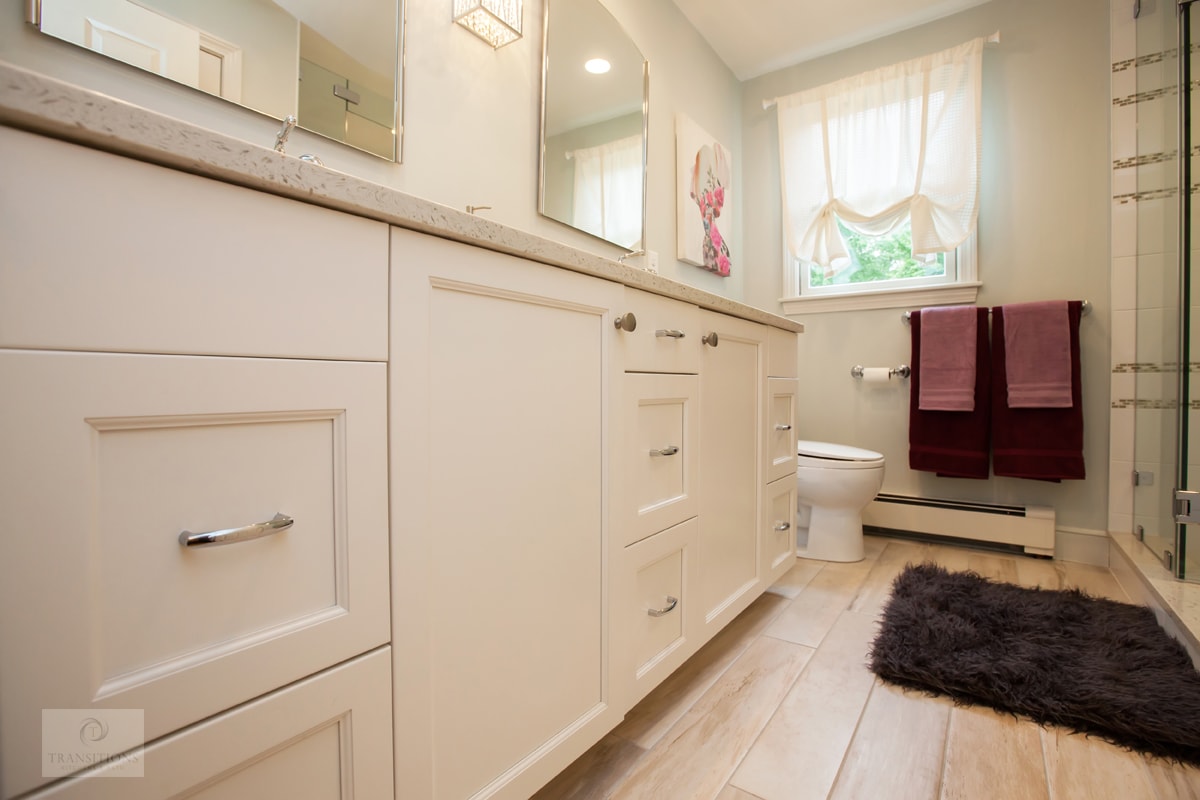 Durability and Maintenance
Hardwood floors can be sealed and refinished over time to extend their life, but they are more subject to scratching and other damage.  Wood look tile, on the other hand, offers an alternative that is far more resistant to scratches, stains, and moisture.  Keep some extra tiles handy so you can more easily replace one in the unlikely event a tile gets chipped or cracked.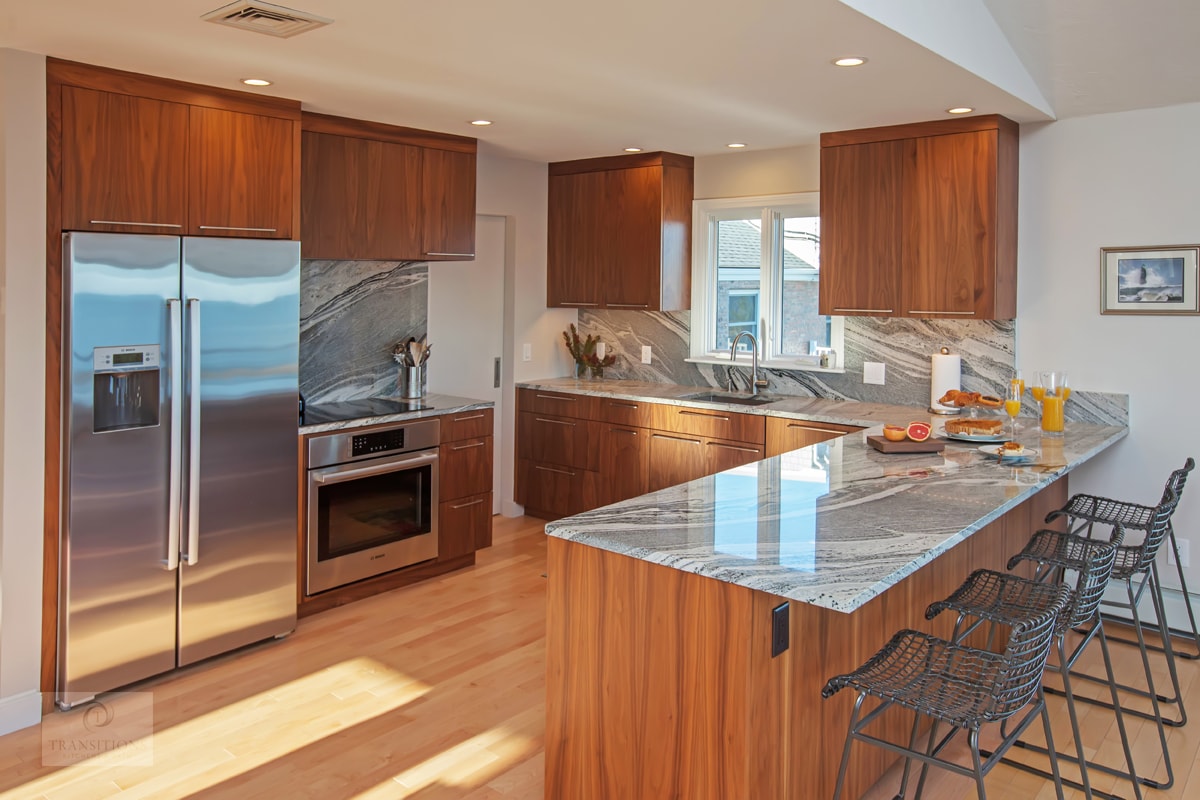 Price
Typically tile flooring is more affordable than hardwood, however, the price of hardwood varies widely depending on the type of hardwood you select, so investigate all the options first and weigh up the relative costs.  Compare this against the expected lifespan of your floor as well as ongoing maintenance requirements before making a final choice.  Consider also the requirement to install underfloor heating as part of your final cost calculations.
The good news is that there are more flooring options available than ever before, that offer you style, functionality, affordability, and durability.  Talk to your full-service kitchen and bath design professional about all the options available.  Better yet, check out our kitchen remodeling and bathroom design galleries to see more examples, or visit us in our Norwell, MA showroom to view flooring samples first hand.