Does your kitchen have hidden recesses that swallow up utensils, dishes, and spice jars – just when you need to find them?  These "black holes" in kitchen cabinets tend to occur in hard to access areas like corners or deep pantry shelves.  They often leave you fumbling to find just the right dish or tray.  Thankfully there is a way to end this frustration without throwing out the contents of your kitchen and getting take out every night!
Kitchen storage accessories form an important part of cabinet storage.  A well-planned and executed kitchen design uses these accessories to turn underutilized spaces into valuable hidden treasures for kitchen storage.  There are many ways to maximize your storage space and make sure every inch of your kitchen is put to good use.  A kitchen remodeling specialist will work closely with you to understand your space, the functioning of your household, and your individual requirements for storage.
Here are a few key areas to consider when planning specialized kitchen storage:
Creative corners: corners can be a tricky area to conquer as they are awkward spaces that often become dead zones in cabinet storage.  There are a couple ways to make this space work for you. Install corner "pie cut" drawers that work with the angled space. Or, stick with cabinets with a corner "pie cut" hinge on the door and utilize specialty storage inserts.  Blind corner pull outs and lazy susans are two popular options that allow you to use every inch of storage, and still be able to see and access everything.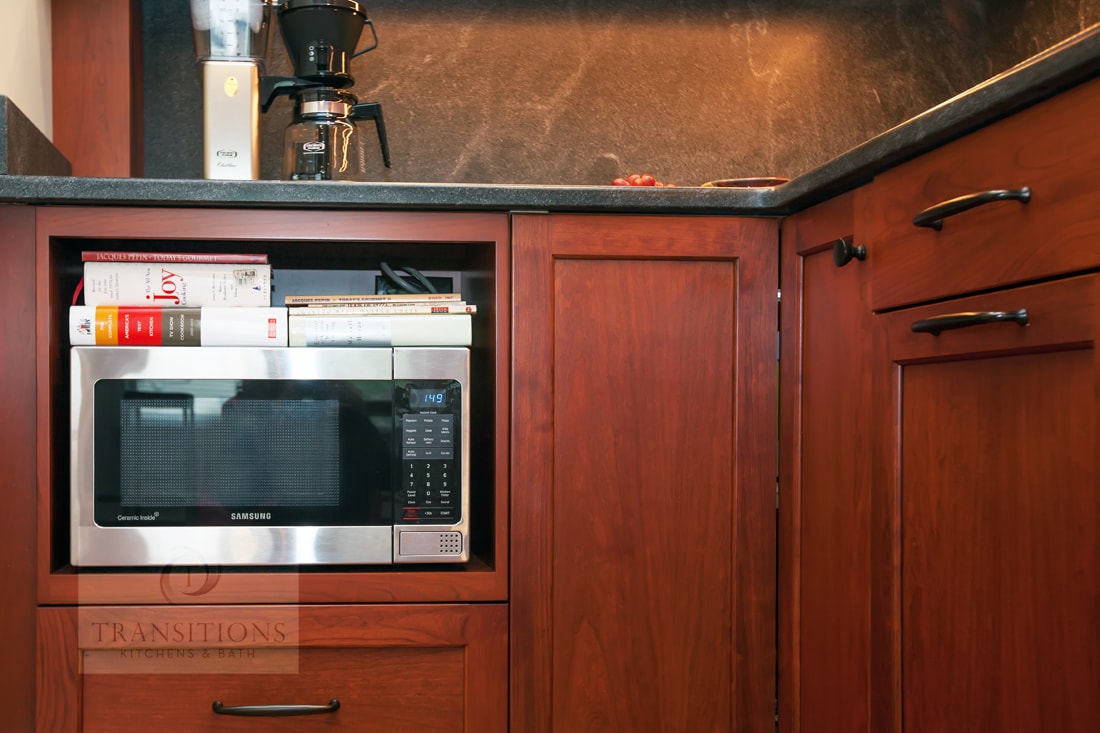 Vertical shelves: make use of narrow spaces or divide up a larger cabinet with vertical shelves that allow you to easily stow items like baking trays and cutting boards.  These cumbersome kitchen essentials often lack suitable places to store them.  Vertical shelves work well with the shape and size of trays and cutting boards, and keep the heavy items in place and available when you need them.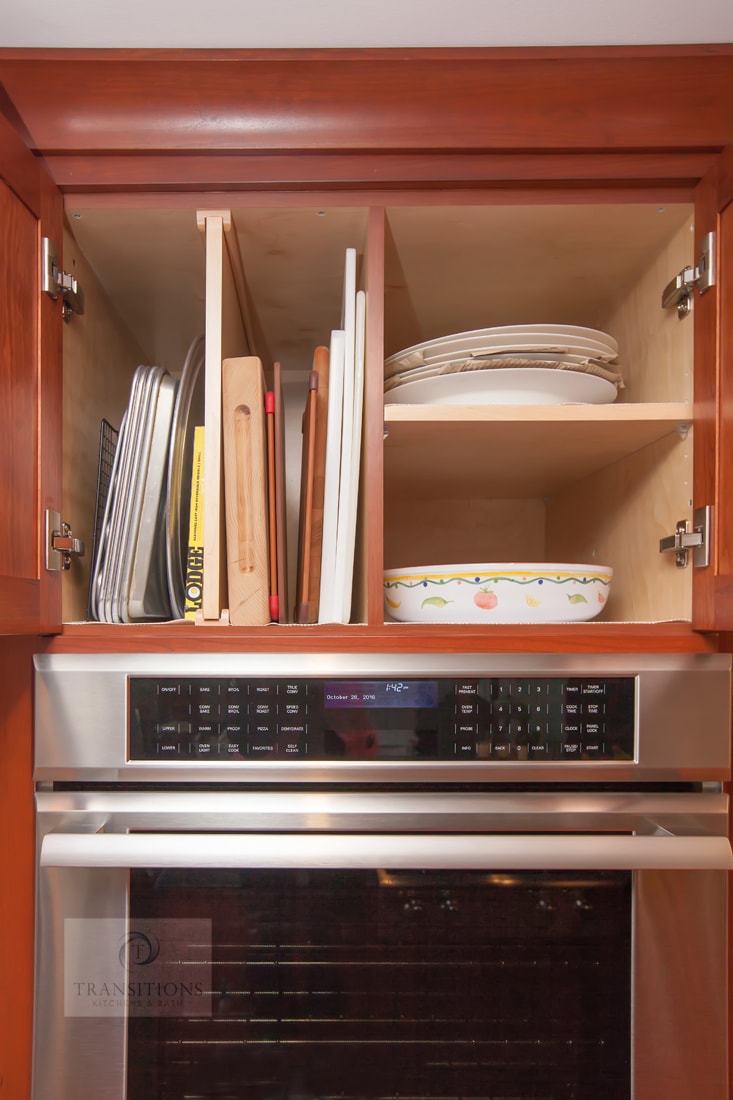 Spice jar solutions: similarly, narrow spaces can be used to store spice jars, for example in small shelves or pull outs located on either side of the oven or hood.  These areas are also perfect for storing oils and other cooking essentials.  The end of an island can also incorporate shallow shelves to keep spice jars organized, in a space that would otherwise be only decorative.  Another approach to spice storage is to include a purpose-built spice drawer.  With so many options available you will never again go searching for spices.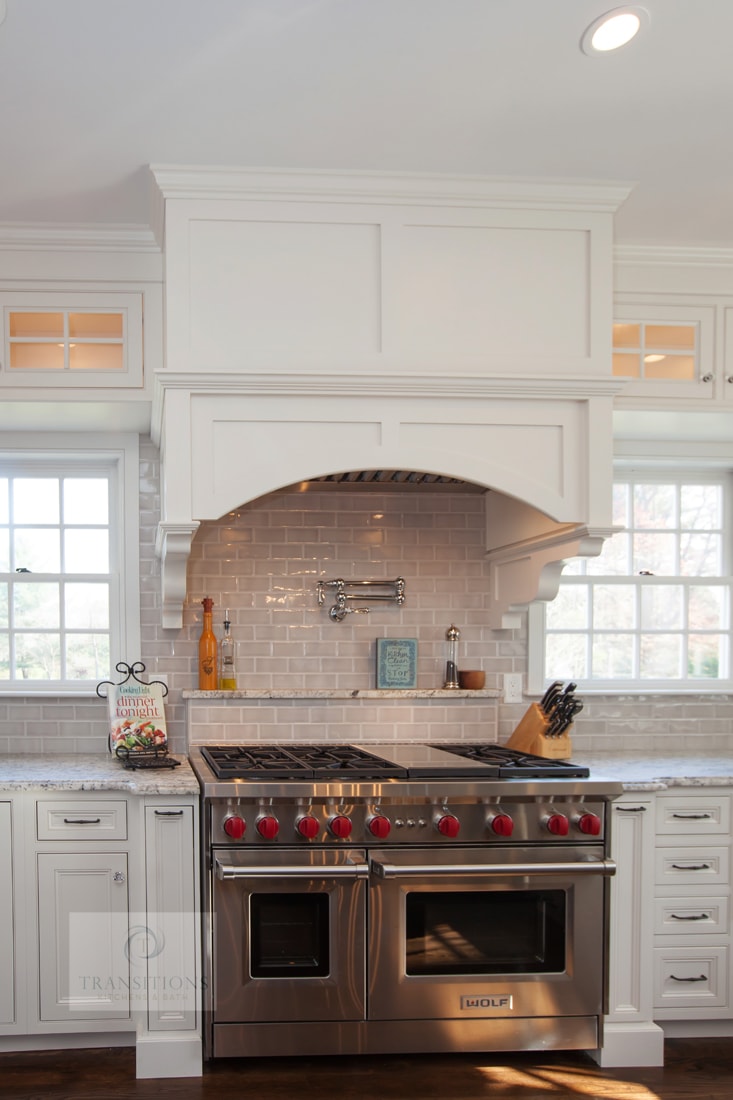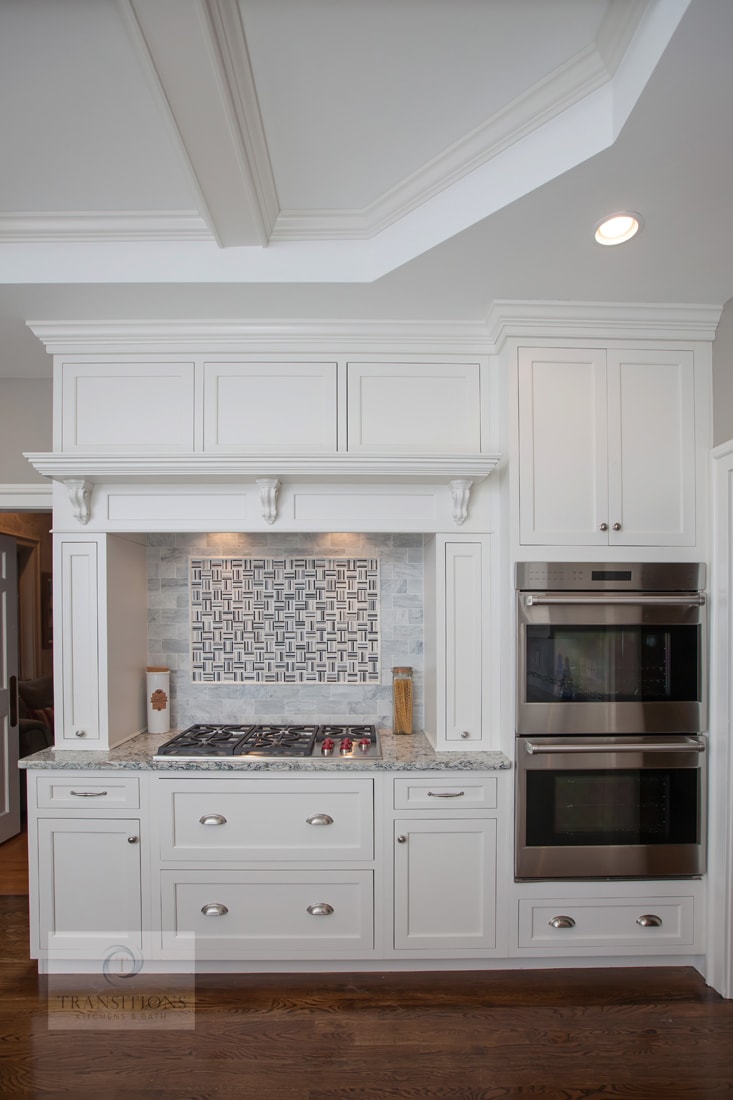 Perfect pantries: the all-encompassing pantry can be a dream come true in kitchen storage or a jumbled nightmare.  Incorporate specialized storage solutions into your pantry space to make sure you can store, see, and select every can of tomatoes, box of pasta, or jar of pickles.  Pull out shelves or baskets allow you to carefully organize everything that goes into your pantry and find everything you need.  This is also a money saving venture as you will only buy exactly what you need when you need it, since you know precisely what you already have.