Kitchen sinks are all the same, right?  No!  From hand washing to food preparation to pot cleaning, the sink you choose for your kitchen design must be able to withstand constant use.  Like any element of a kitchen remodel, the sink must also fit in with the overall style of the space, and in some cases even serve as a focal point that defines the style of the room.
Here is our four-step guide to selecting the ideal kitchen sink to meet your kitchen's practical and style requirements:
1.  Which style?
There are several sink styles to choose from, including:
Self-rimmed, also known as flush-mount, has a rimmed edge and drops into a hole in the countertop.  They are easy to install, but cleaning the caulked edges around the rim can be tricky.
Undermount attaches underneath the countertop, giving it a sleek appearance.  It is easier to clean, but it only works with solid surface countertops.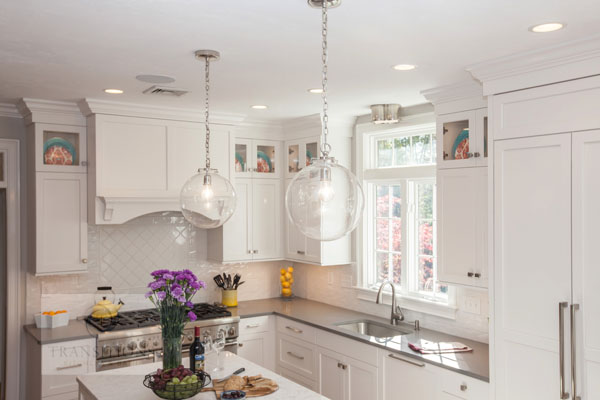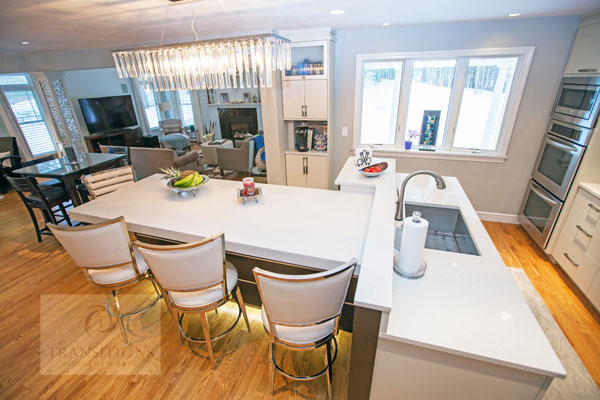 Integral
sinks are integrated with the countertop where both are made from a single material.  There are no seams giving it a clean, modern look, but any damage to the sink means the entire sink and countertop must be replaced.
 Farmhouse, or apron front sinks, mimic a vintage design typically associated with farmhouse style kitchen designs.  Farmhouse sinks are generally large and ideal for cleaning large pots.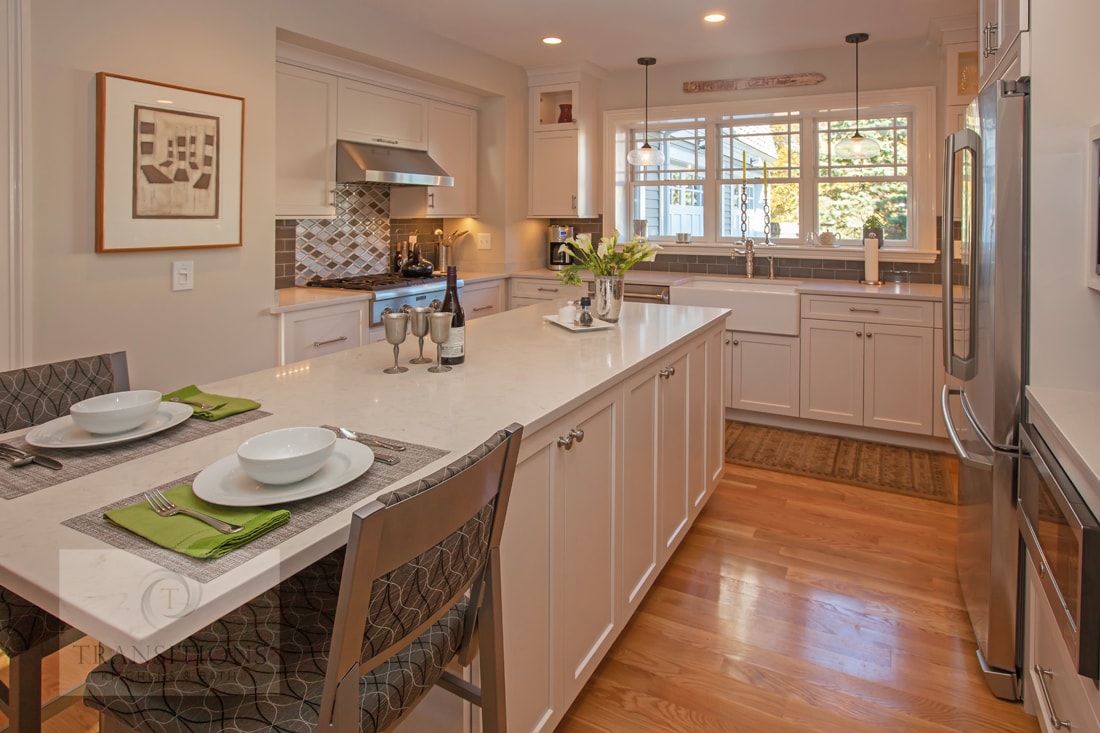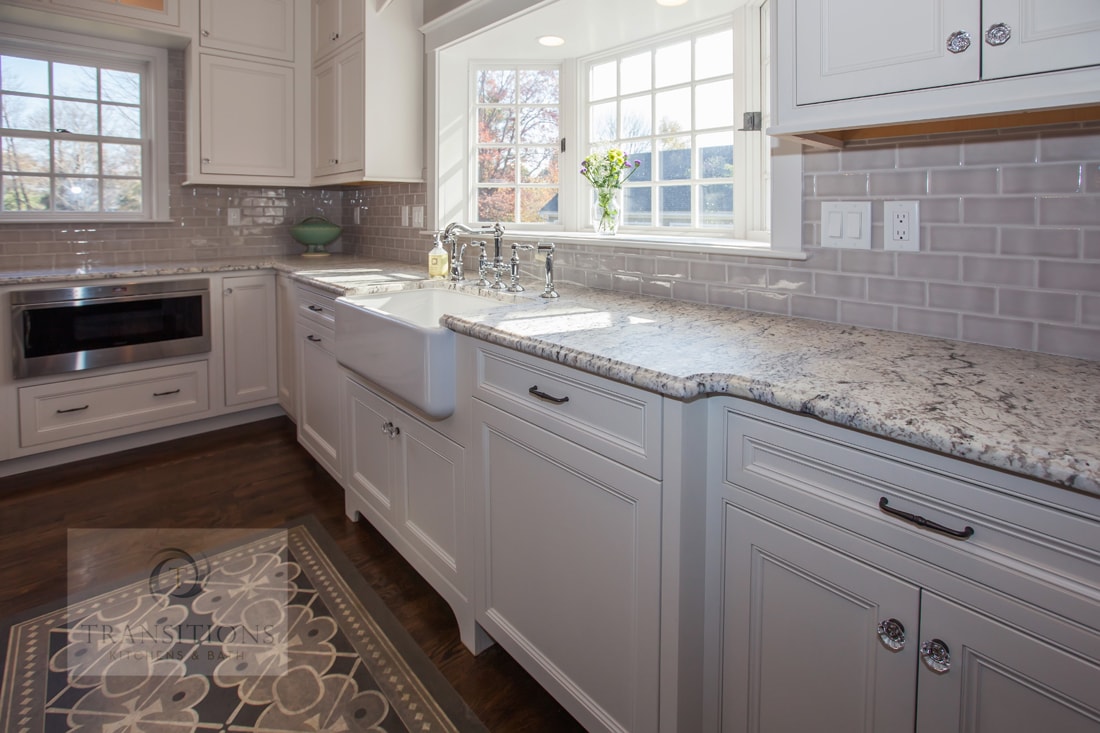 2.  How many and what size?
Depending on the size of your kitchen, you may decide to have a larger size sink or even more than one sink, like these options:
Divided sinks are available in double or even triple sinks, and are perfect for multi-tasking in the kitchen.  The downside with divided sinks is the individual bowls are typically smaller.
Deep bowl sinks make it easier to clean and fill large pots and pans.  Where standard sinks are 8 inches deep, these are usually 10 inches or deeper.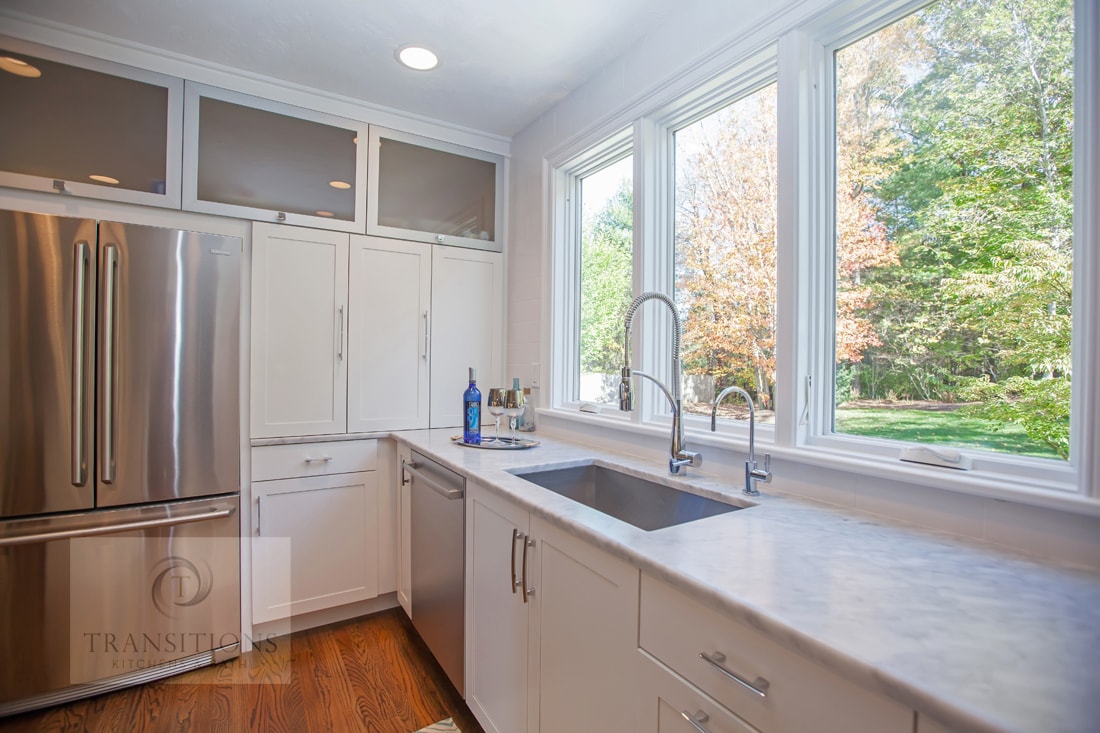 Oversize sinks
are usually several inches larger than the standard 22×24 inch sink size.
Secondary sinks, or prep sinks, may be included if you anticipate more than one person cooking.  They are generally smaller than the main sink and installed away from the cooking area.
Make sure you have space in your kitchen cabinets and countertop to fit your chosen sink and that it is in proportion to the surrounding area.
3.  What material?
There is an array of materials used for sinks, including:
Stainless steel is a traditional choice, easy to maintain, and long-lasting.  It can scratch, so must be cleaned with a non-abrasive cleaner.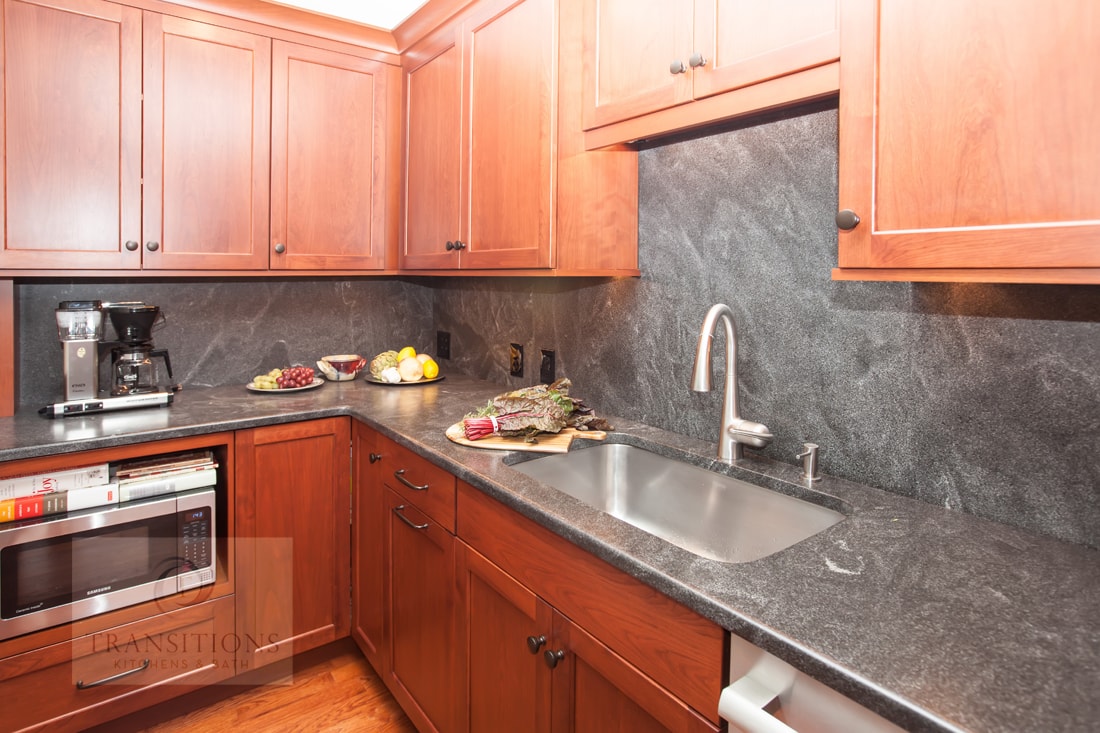 Cast-iron
is very durable though also prone to scratching, and is found in a range of colors.
Composite sinks are a mixture of natural and engineered materials, giving the appearance of stone for a slightly lower price.  They can be shaped and carved, and are durable and stain resistant.
Solid surface offer a uniform color and smooth finish.  They are easy to care for, but can be sensitive to heat.
Solid stone, e.g. marble, are very attractive and durable, but can be prone to stains.
Metal sinks, like copper, wear very well and in fact get better with age, though they require ongoing maintenance to keep a shiny finish.
Soapstone is very durable and attractive, and it can be carved or shaped.
Other possible materials include bamboo and concrete, both of which are more environmentally friendly options. Keep in mind that prices vary depending on the material, and some materials are better suited to certain sink styles or installation types.  Some materials are very heavy, which means the installation can be tricky and must be done by a seasoned professional.
4.  Extra features?
Additional features can be added on to many sink styles to make food preparation and clean up easier.  Integrated accessories like cutting boards and colanders are available with some sinks.  Add a pedal control valve allowing you to turn the faucet on with a tap of the foot.
With so many sizes, styles, and materials available it can be difficult to select the perfect sink for your kitchen renovation project.  Contact our design specialists to get more information about kitchen sinks, or visit our kitchen design gallery to find your design inspiration.