There are so many elements to consider when planning a
kitchen remodel
. From your layout and storage requirements to selecting materials, a color scheme, hardware, and other accessories, planning a kitchen design is a complex process. It helps to bring in the experts by working with an
experienced kitchen design professional
. A reputable kitchen design firm will guide you through the remodeling process from concept to completion, including selecting the perfect products to complete your design.
One of the most important and yet often overlooked surfaces in a kitchen design is the backsplash. This area of a kitchen is far more than an afterthought when planning a kitchen design. It covers a potentially large and highly visible space in a kitchen design and plays a key role in protecting your walls from water, grease, and food splatters. It also impacts how easy your kitchen is to clean and maintain over time.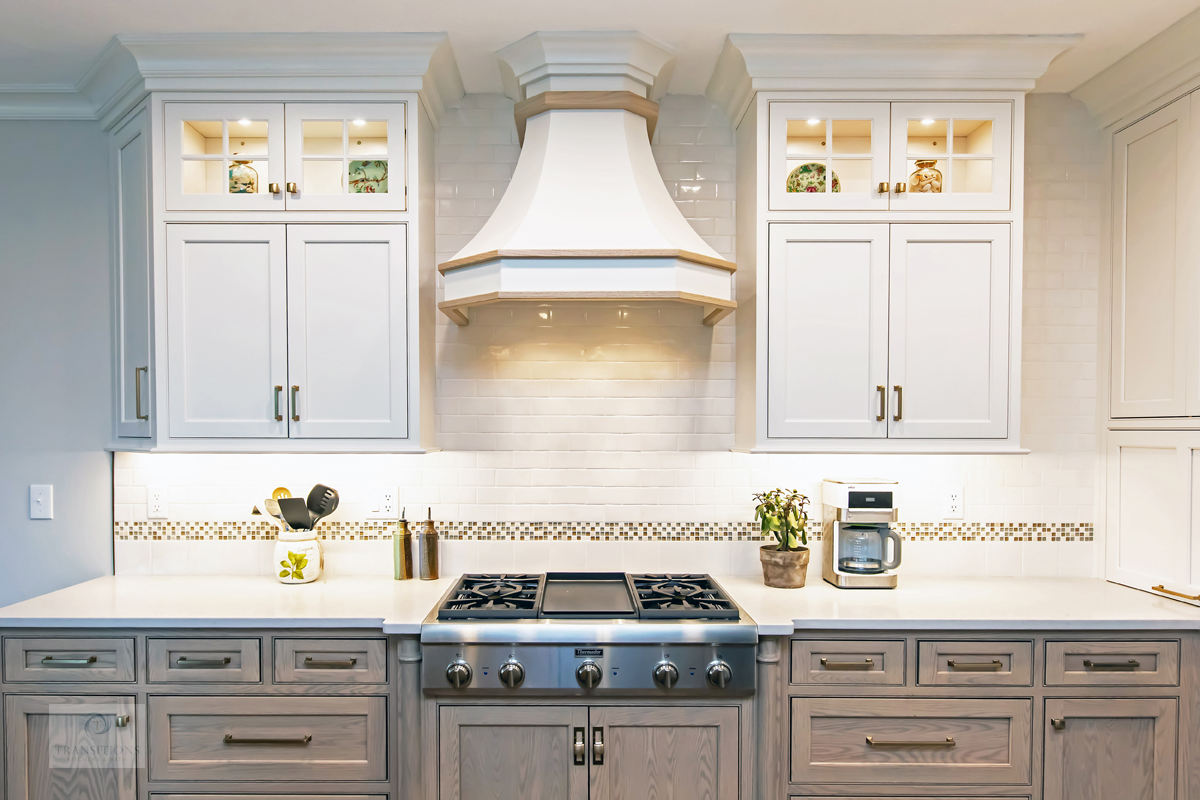 There are a wide range of materials, colors, textures, and patterns to choose from, so how do you get started in selecting the right one for you? Follow our guide with the top 10 things to know when selecting a kitchen backsplash.
1. Location
A backsplash can range from a space covering about 18 inches between your countertop and wall cabinets to a full ceiling height backsplash. A durable backsplash is essential behind your sink and cooktop, plus any other key food preparation zones. You may also choose to extend your backsplash further, to cover walls along the full perimeter of your kitchen layout.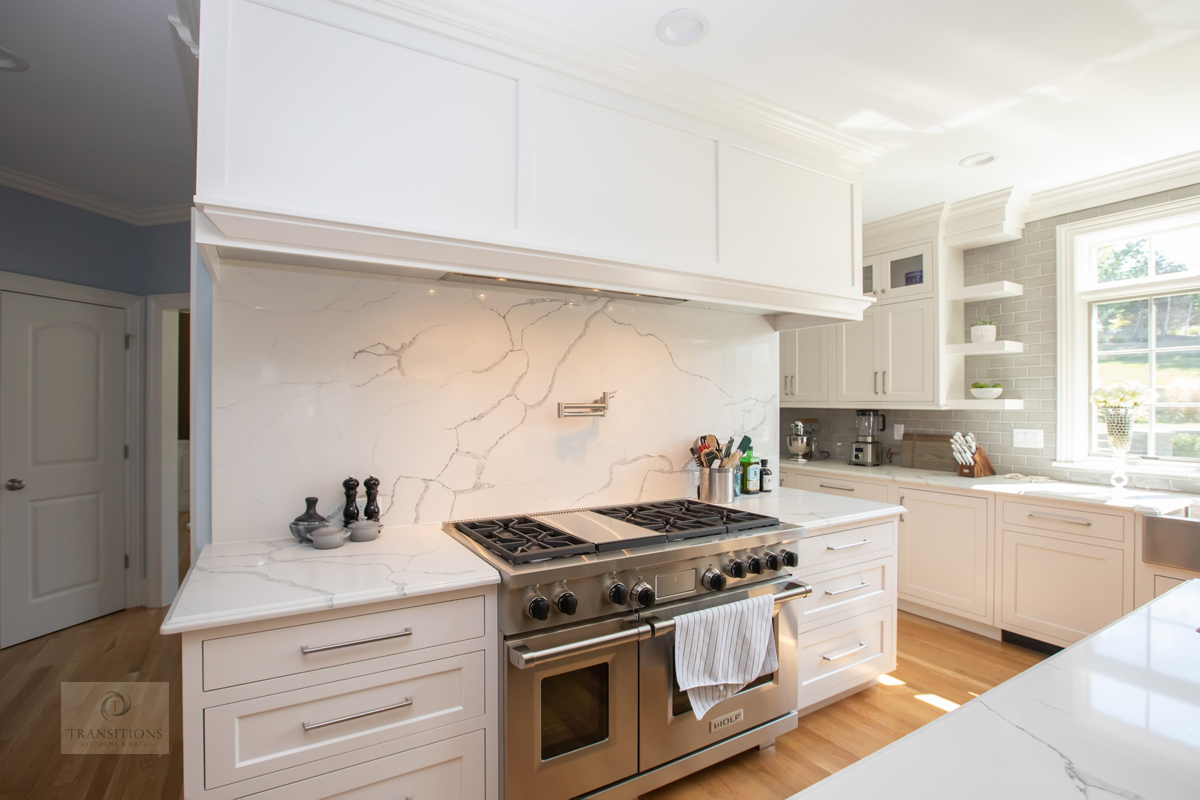 2. Purpose
The backsplash serves an essential purpose by protecting your walls from splatters, moisture, and steam. A kitchen is a busy, messy place where daily meals are prepared, after school snacks whipped up, and special occasions celebrated. Choosing the right materials will not only transform your room's style but also change your kitchen's functionality.
3. Your Home and Lifestyle
Consider your lifestyle and the way you use your home when designing a kitchen. Are you a young family with small children, or have your kids grown and moved on to their own homes? Do you cook daily, regularly bake treats for the kids and their friends, and host holiday get togethers every year? Or are weekday meals typically take out with cooking reserved for the occasional weekend meal or special occasion? Every situation is unique, so decide what you need in your kitchen design based on your own family, rather than relying solely on pictures of someone else's kitchen or a friend's home.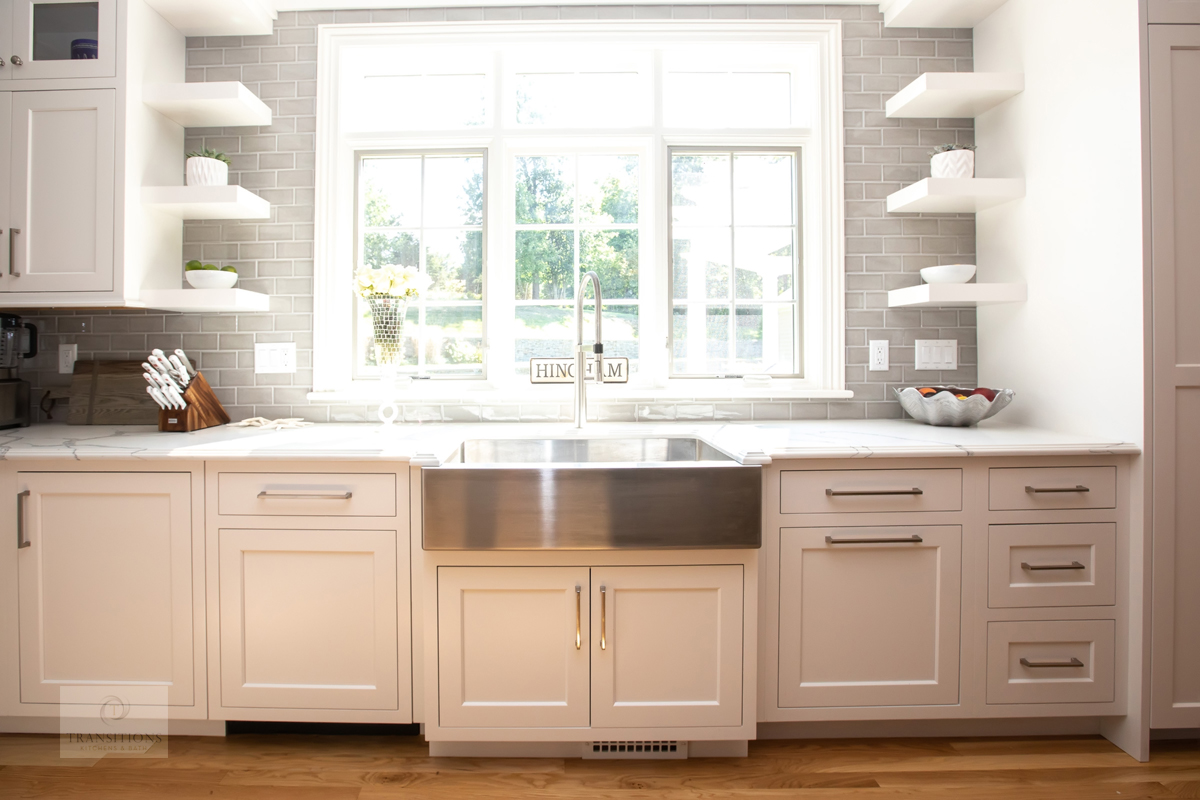 4. How Long You Plan to Stay
Are you designing your kitchen and other living spaces for your forever home, or do you plan to sell soon after updating? If you are remodeling to sell your home in the near future, then it pays to go with a neutral style that fits anyone's design aesthetic.  You should also consider the return on investment for your kitchen remodel, including the backsplash material, to be sure you are investing in the items that have the biggest impact on potential buyers and price points. Choose a classic, durable material that is likely to appeal to the widest demographic, but don't go for the most expensive choice!
5. Design Aesthetic
The kitchen backsplash is typically one of the first things you notice when you walk in the room. It is a highly visible space, covering a significant surface area, that has a big impact on your room's style. The further your backsplash extends, the more important it is in defining your design aesthetic.
You can establish a tone for your kitchen's style with the main materials you select. A light colored, neutral backsplash can easily blend with white, ivory, or light wood cabinetry for a fresh, cool look. A bold, geometric patterned backsplash turns your basic kitchen design into a modern masterpiece. Decide the design aesthetic you want to achieve and make your backsplash a star player in achieving this.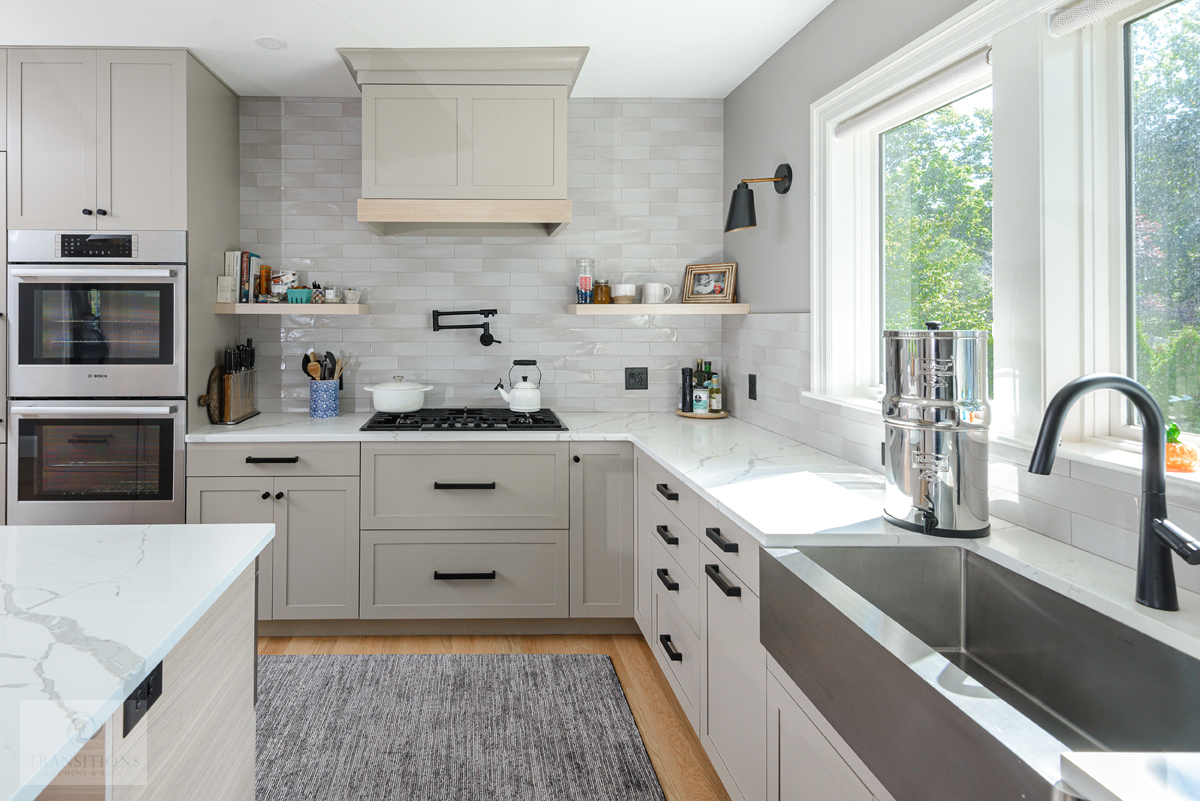 6. Other Product Selections
The backsplash is part of an overall design, so you can't select a backsplash material in isolation. Look at your design vibe and your preferred products and decide how the backsplash will fit into this complete picture. Cabinetry and countertops are essential, since the countertop sits between these two items. The color and style of your countertop plays an important role in pulling these two items together.
If you are going for a bold patterned floor tile, then keep your backsplash simple. Although these two items are not situated side-by-side, it would still be too much having both in an unusual pattern or color. Choose one to be your design focal point, and let the other surrounding elements fit into that picture.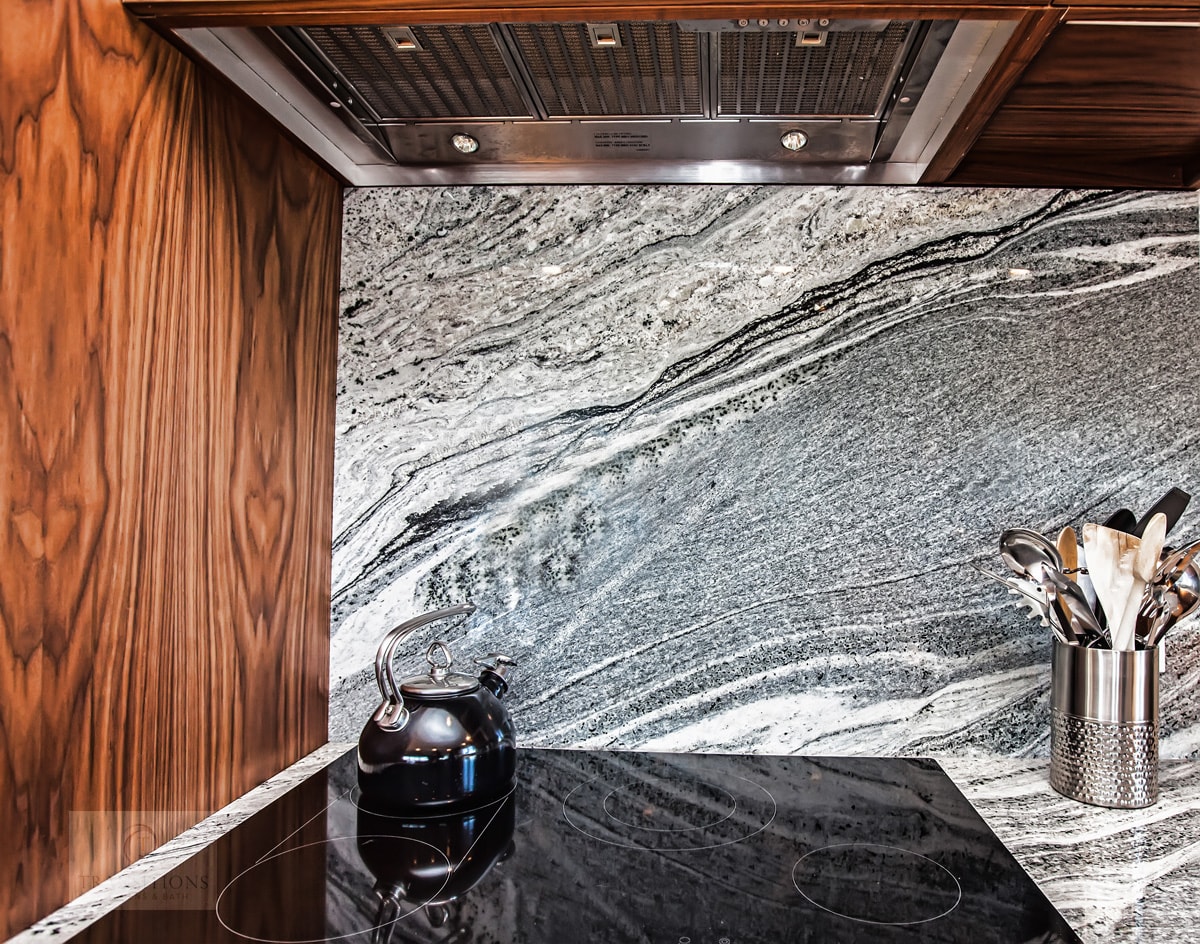 7. Color Scheme
Backsplashes come in a wide variety of materials, textures, shapes, and colors. Each of these elements influences the final look of your kitchen design and must be coordinated with surrounding elements of the kitchen workspace. With so many materials available for a backsplash, particularly tiles that can be finished in any color you can imagine, it is possible to bring almost any color to your kitchen walls.
Decide what your overall color scheme is and how the backsplash fits into this.  Are you going for a completely neutral color palette?  If so, choose a shade that blends neatly with your cabinetry and countertop. If you want your backsplash to pop, then select a contrasting shade, such as white tile against trendy black cabinetry for a monochrome color scheme. If you have a favorite color you are willing to commit to, consider an eye catching color like blue, red, green, or teal.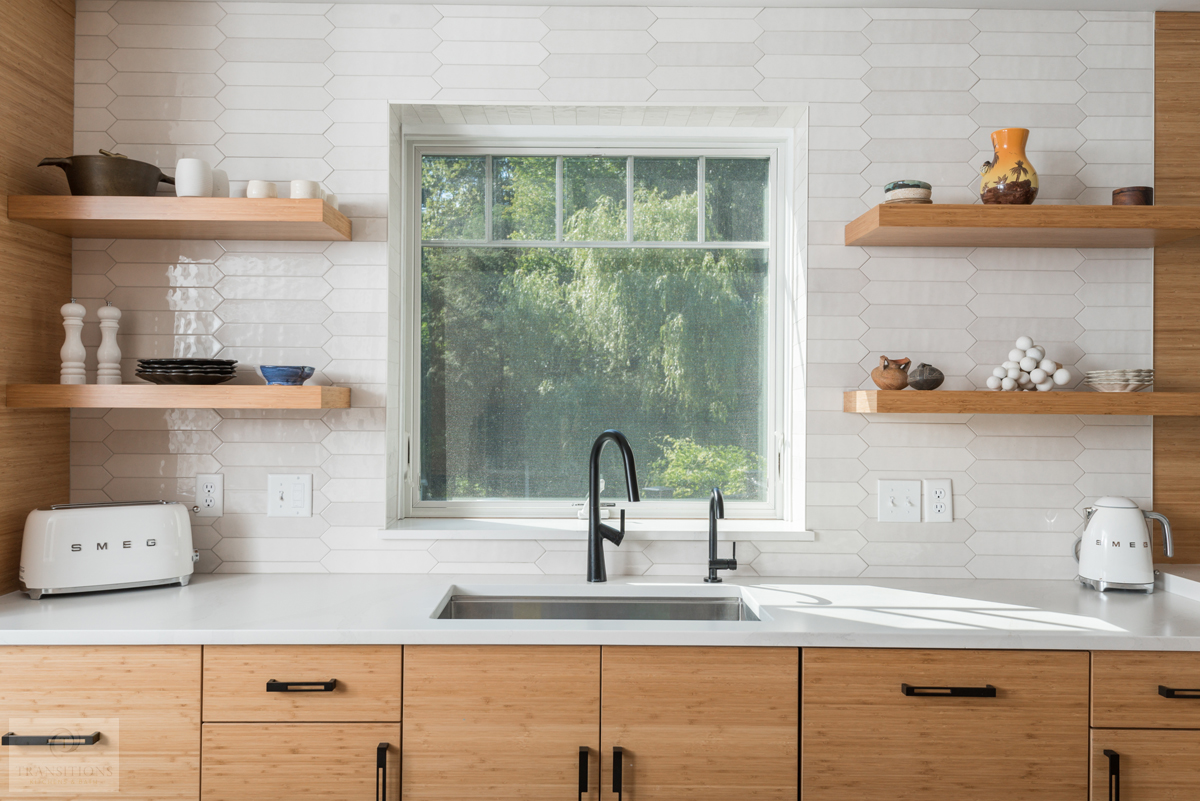 8. Shapes and Patterns
Rectangular subway tiles are a classic shape that never go out of style and fit any kitchen design aesthetic. If you want to change things up a bit, then the latest trends in tile shapes let you create a unique work of art with your backsplash. From flowers to diamonds, arabesque patterns, or hexagons, tiled surfaces can be customized with shapes and patterns to suit your taste. Tiles can also be arranged to create a pattern, such as using subway tiles in a herringbone pattern. You could carry these shaped tiles or patterns across your entire backsplash or opt for a tile feature in one area with a standard rectangular shape or even a slab surface for the rest of your backsplash.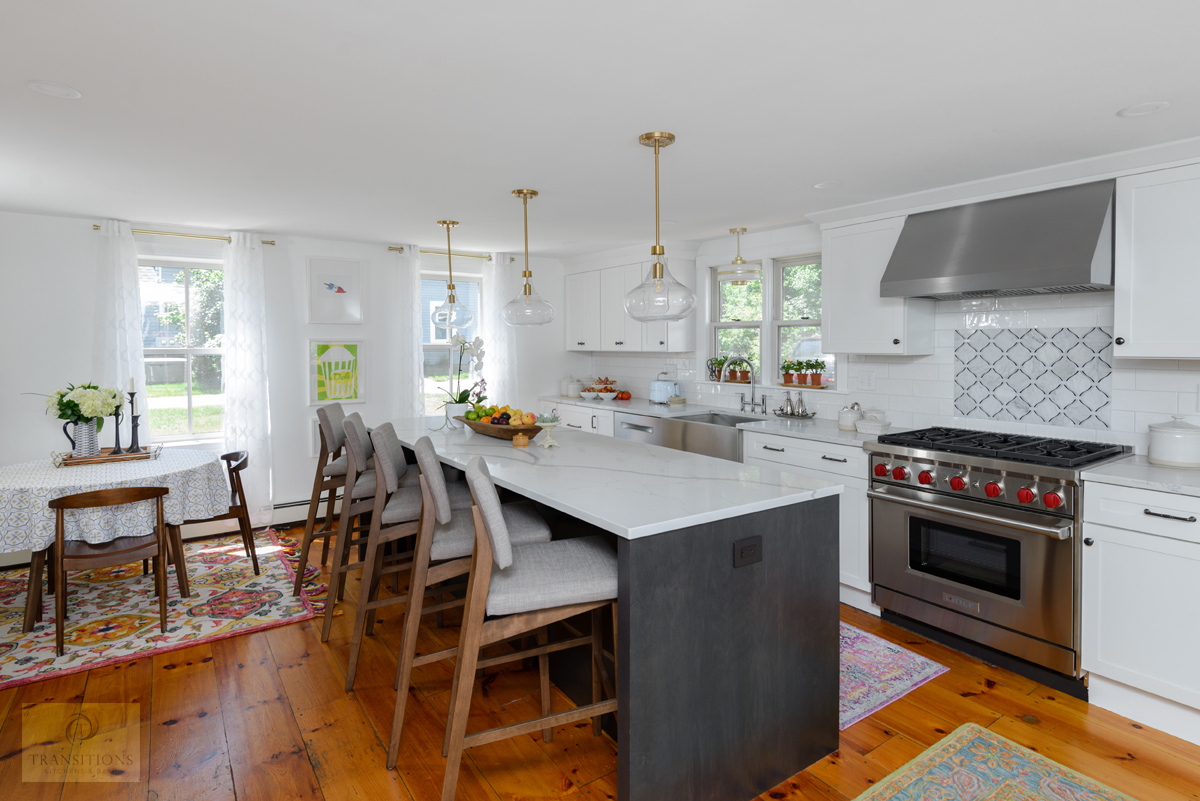 9. Materials and Textures
There are so many possible materials to choose from for a kitchen design backsplash, that it can be difficult to find the perfect one for your home. Factor in practical considerations like durability and maintenance, but also look at how the material affects your room's style. Each material has its own texture, which brings further depth to your design. Natural stone, like marble tile, has a one-of-a-kind appearance and texture, but is more difficult to clean and maintain. Glass tiles have a sleek, glossy feel, as do glazed tiles unless they are finished with a crackled surface. Or change it up with a feature tile section that includes wavy tile, where you can give your backsplash depth while keeping the color scheme neutral.
The smoother the surface, the less dirt and moisture can be let in, the easier it is to maintain the backsplash. If you want a truly sleek surface that is also easy to keep clean, go for a quartz slab backsplash. You could even match the backsplash to your countertop for a unified style. A slab backsplash in the right material is a top trend for its clean finish with no grout lines. This also means it can be cleaned simply by wiping it down and requires little to no long term maintenance with no grout lines.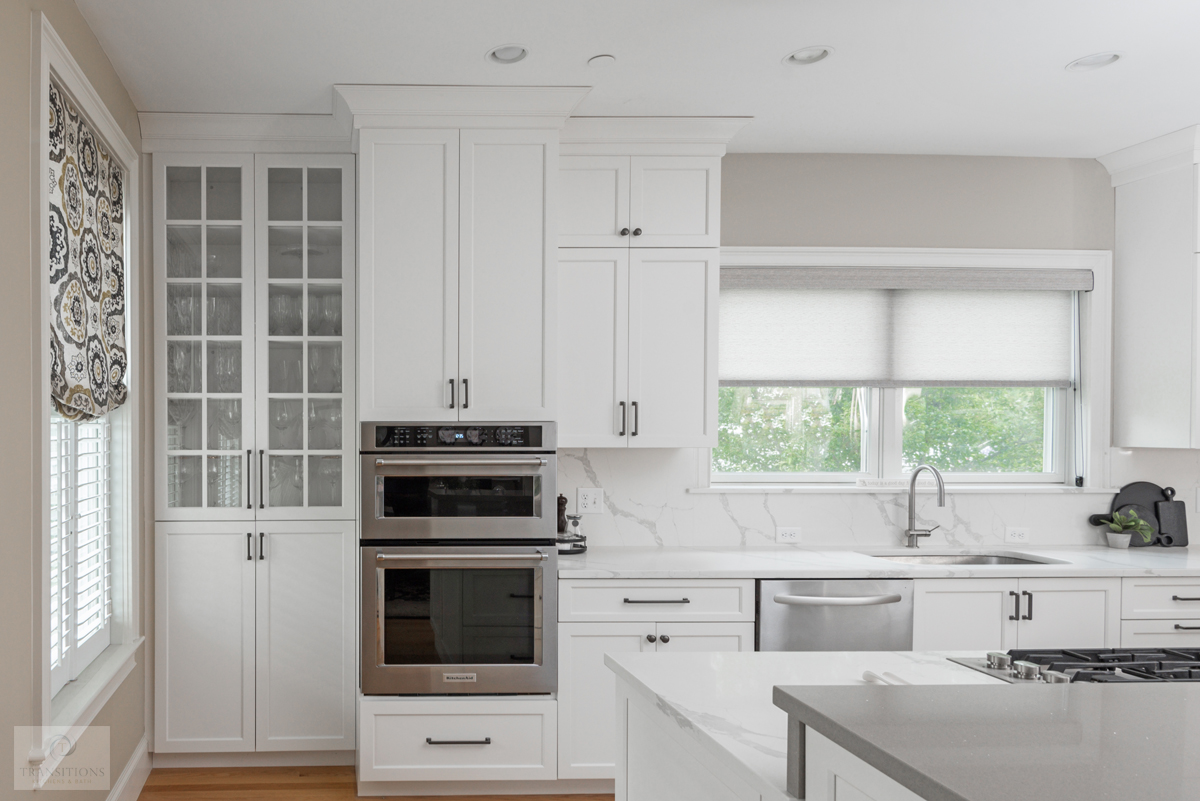 10. Budget
Keep your budget in mind when selecting a backsplash material, particularly if you plan to tile the entire perimeter or extend the backsplash to the ceiling. Think about the labor costs if you plan to go for a more difficult to install material like a complex tile pattern. If you are on a more limited budget, stick to a classic material that will look amazing without breaking the bank. Or choose a more expensive material for one section of your backsplash. Remember there are almost always alternatives to more expensive options that still let you achieve your dream kitchen design. Your design expert should be able to help you examine the options to find the right one for you.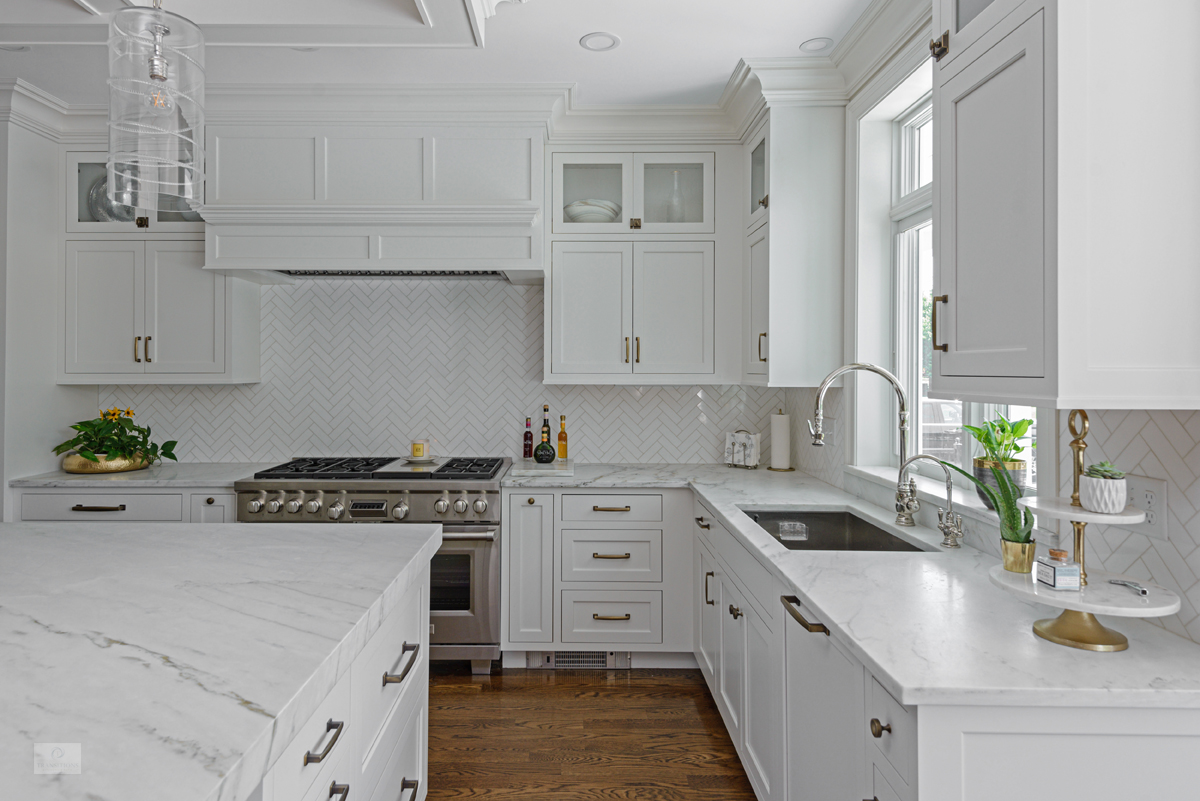 Start by consider the look you want to achieve with your new kitchen design.
Browse online galleries
and social media pages to get inspired, then look at materials firsthand in a full-service design and remodeling showroom. Work with your kitchen design professional to create your ideal kitchen layout and storage, and then find the perfect products that balance your style, functionality, and budgetary needs. Our
kitchen design and remodeling team
is ready to help you kick start your remodeling plans. Visit us in
our Norwell, MA design showroom
, where you will find everything you need to reimagine your home design.