Remodeling a small
bath design
can be an exciting challenge. There are many opportunities to experiment with color and style to make the room feel more spacious. It's also possible to be bold with designs in a more compact space that could overwhelm a larger bath remodel. If you find that your design is starved of natural light, there are ways to solve this problem without structural alterations. Planning everything at the design stage and choosing the right color palette lets you brighten your space and maximize the impact of your design. In a small bath design, it is possible to invest in more expensive items, taking your
bath remodel into a realm of luxury
. Here are our favorite ideas for remodeling a small bath design to inspire your remodeling plans.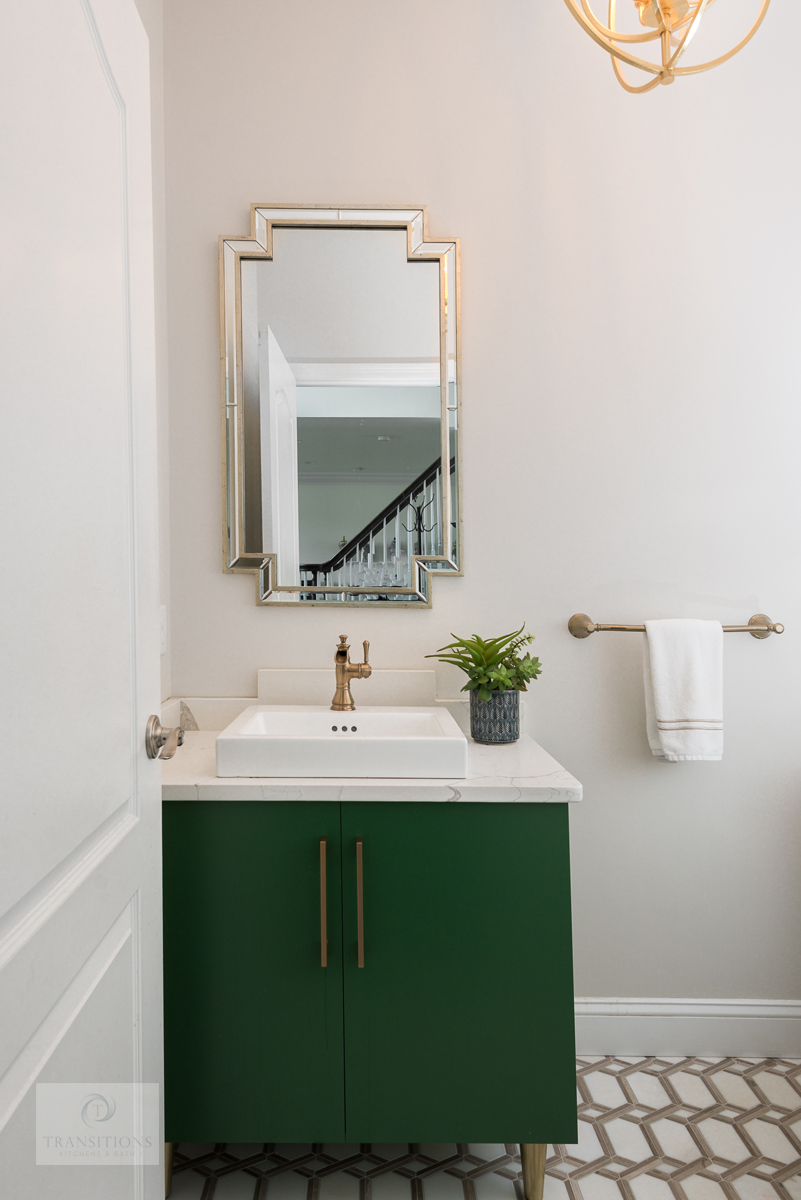 Light and Bright Colors
A natural color palette that veers towards light shades is a safe bet in a small bath design. Soft neutrals, whites, earthy tones, and pastels bring a huge sense of calmness to a bathroom design. Instead of an all-white bath remodel, try introducing accents of shades from nature paired with organic accessories. Incorporate ivory, taupe, and cream or pastels such as mint green or sky blue. Natural wood or lightly stained wood in a reflective finish works very well as it bounces light around the room. Limit your palette to four or fewer light or bright shades. Stick to clean lines and include streamlined storage to keep your compact bath design fuss free.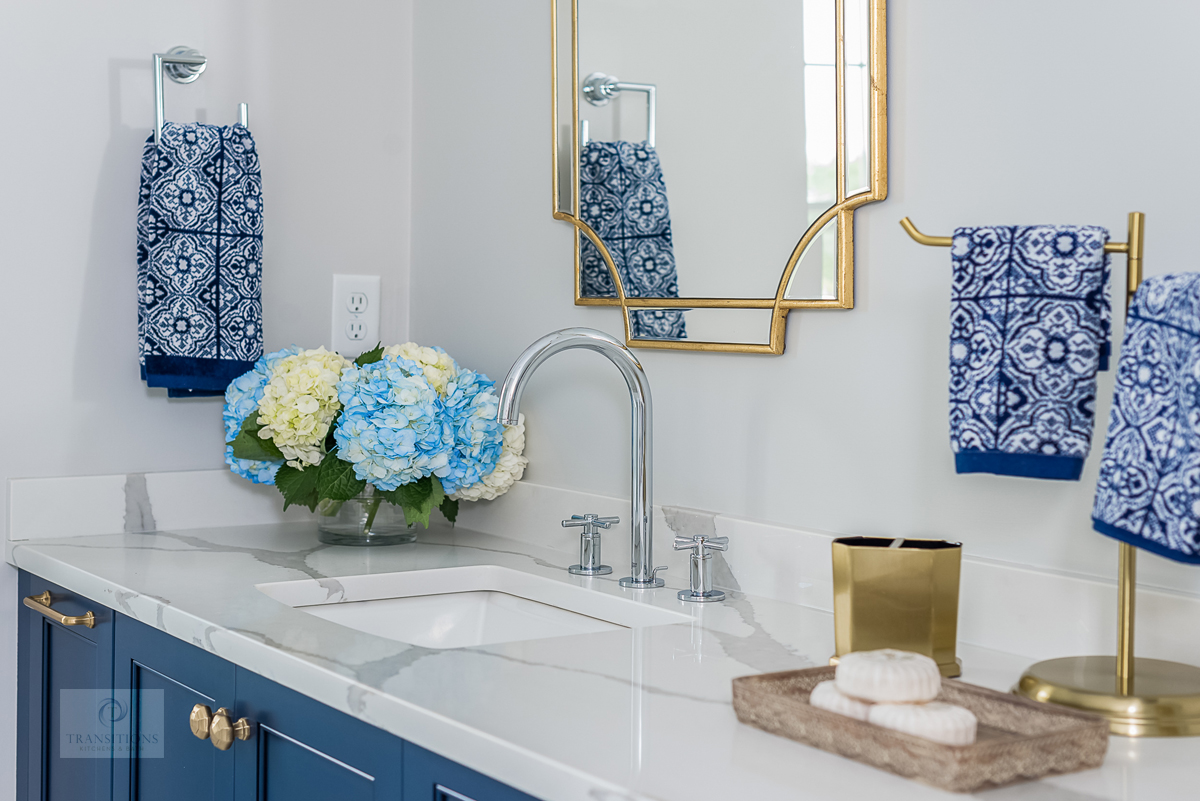 Dark Colors
Dark shades are another option that is very popular as they give a room a warm, cocooning atmosphere. Pops of color throughout the design bring brightness and cohesion when used consistently, such as in a tile feature and accessories. Go for a very glossy finish in your dark tones to reflect as much light as possible around the design. Focus on a good, layered lighting scheme so your bath remodel does not feel claustrophobic. A tonal look is a contemporary way of making a dark color scheme work while also adding dimension to a bath design. Greenhouse plants would be a happy addition in front of a dark green wall, for example, with lush, textured, and vintage effects.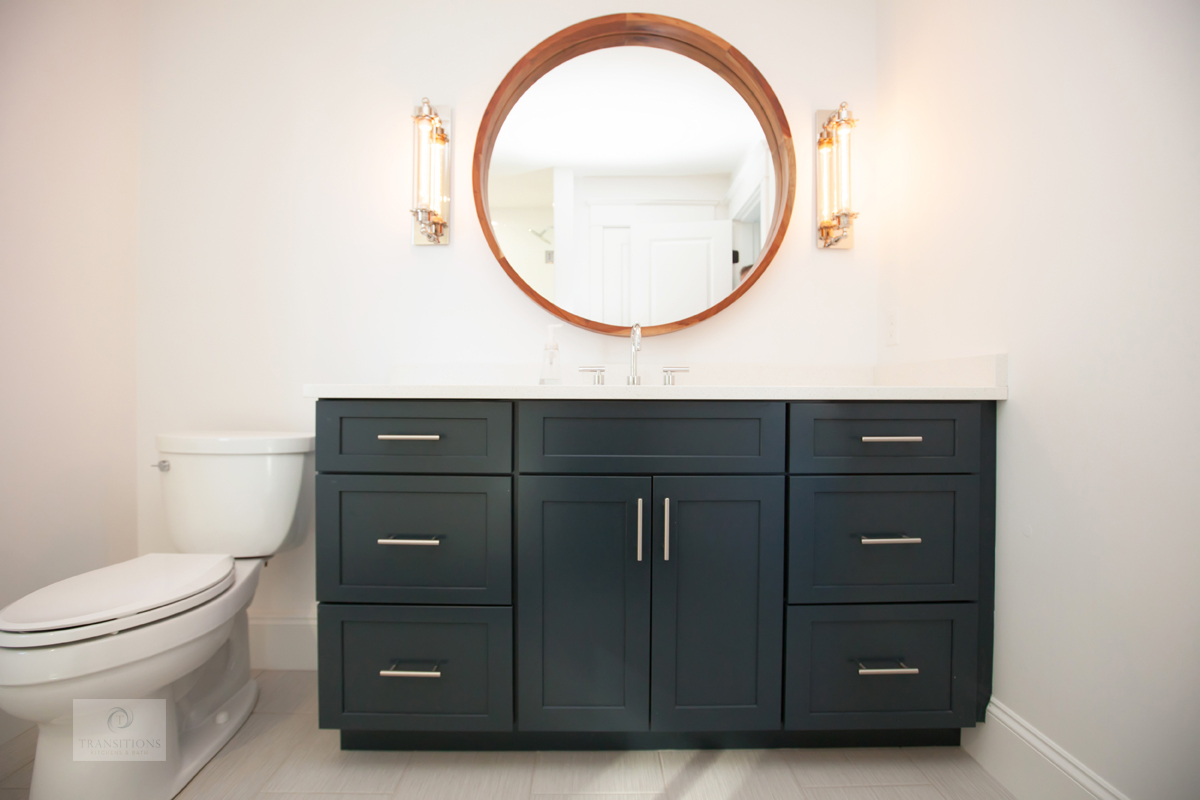 Monochrome Color Scheme
Going with a monochrome scheme lets you focus on texture and pattern in addition to that color. Varying shades add dimension to a bath remodel, but sticking to one color opens up a space, making it feel larger. A bath design that is all white always feels bright and airy. Why not make white tiles pop by adding dark grouting and matte black hardware? You can add pops of another color to break up a monochrome scheme. A bath design can have a different feel, depending on your chosen color.  Choose a color that you love, and your bathroom will be your unique retreat.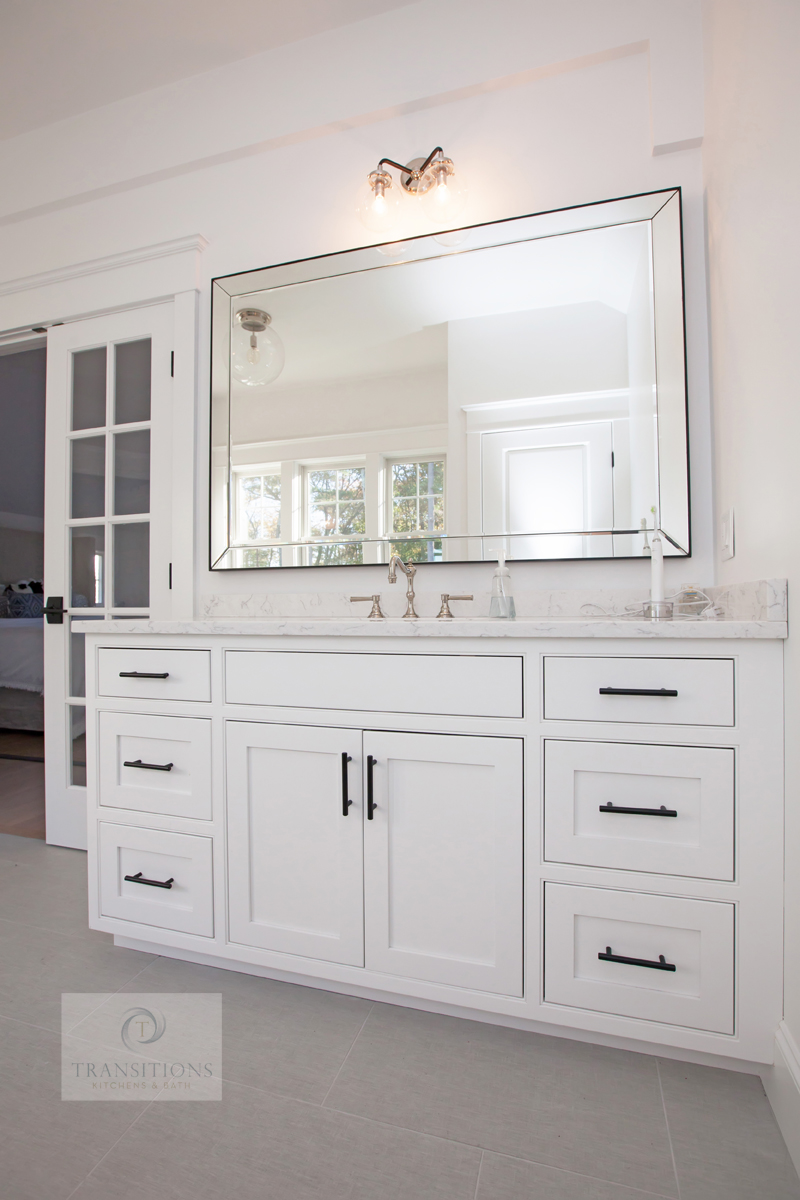 Niche Storage
Recessed storage is a very effective way of saving space and is an excellent solution for a small bath design. Include niche storage in your shower enclosure or over your bath or toilet at the planning stage of your bath remodel. Your walls must accommodate this storage space, but the result reduces clutter and streamlines your bath design. Storage niches keep the contents of your bathroom organized, maximizing the space available. You can install recessed lighting in the shelving to help you access items in a stylish way.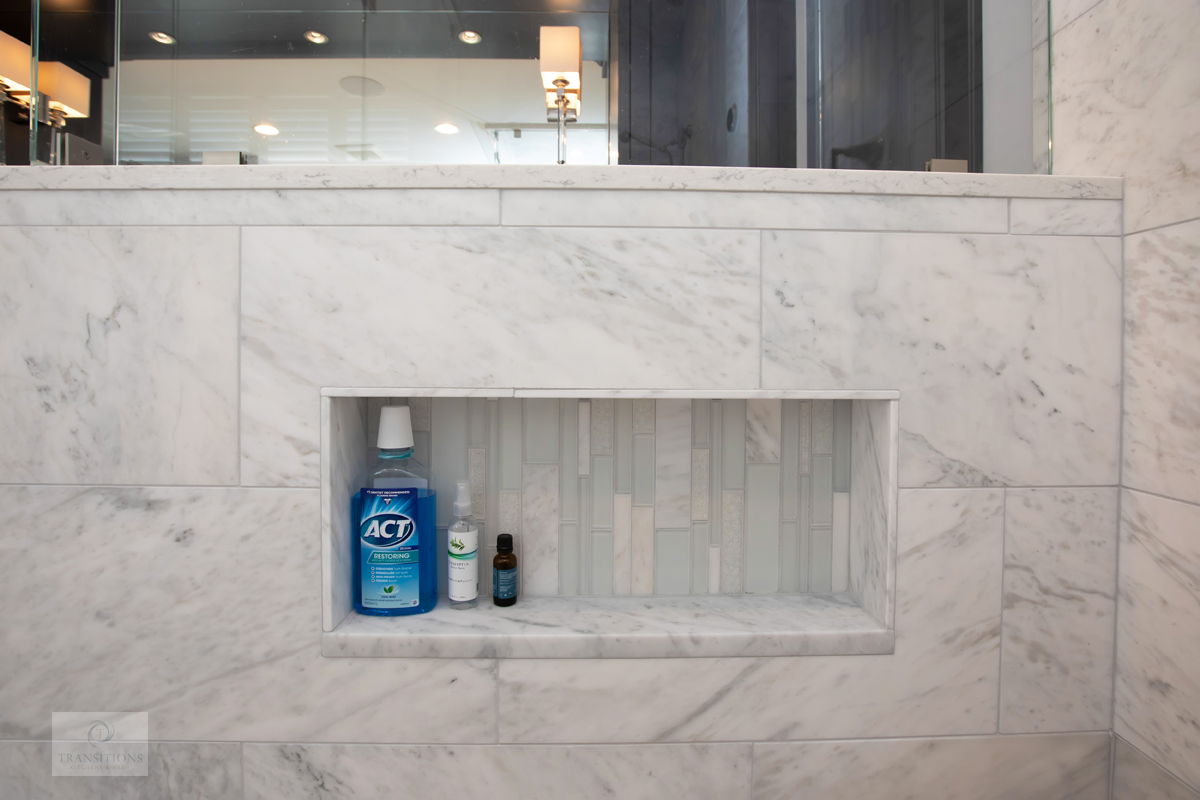 Ledge Storage
A small bath remodel offers the opportunity to try narrow ledge storage. These slender storage solutions can be placed in front of a mirror to hold toothbrushes, jars, or small plants, for example. Candles and diffusers are also effective on ledge shelving near your freestanding bathtub. A ledge works very well in a custom shower design, and can be used as extra storage for razors, shampoo bottles, and more. Depending on the location of the ledge, you can tile it, paint it, or install a stone ledge to complement your bath design.
Closed Storage
Closed storage can be a linen closet, vanity, large container, or medicine cabinet, which all work very effectively at concealing all bathroom essentials. A bathroom design expert can work with you to customize internal storage solutions to keep contents highly organized. Closed storage that is floating or on the wall also keeps your floor clear and adds to the spacious feeling of a compact bath remodel.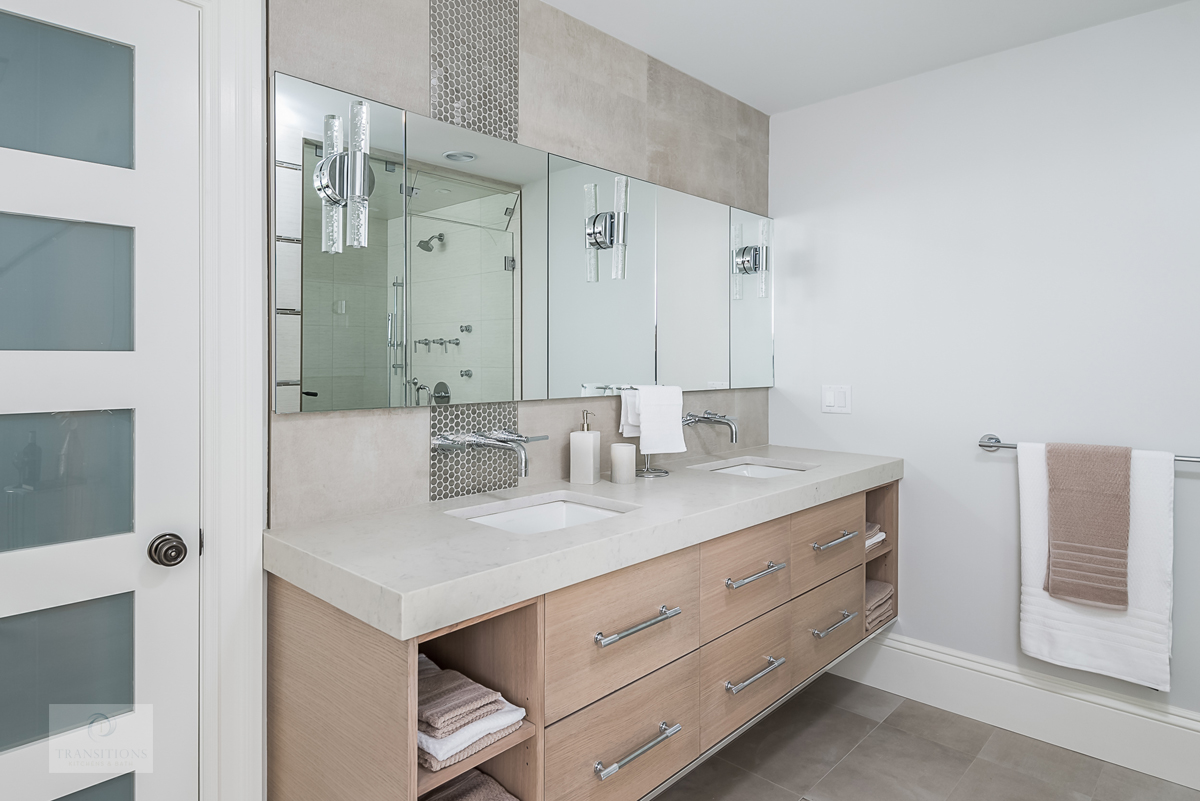 Open Storage
You can design shelving in a material that complements the style of your bath remodel and embrace the trend of open storage. Too much closed storage can overwhelm a room, especially a small space, so it's good to break it up with open storage. Ensure your open storage solutions are curated and kept clean so they enhance the aesthetic of your bath design. Even the shallowest shelf can be used to hold something, such as a picture, which can transform a wall and add character to your bath remodel. Heated towel racks or hooks are a great way to store towels instead of folding them on a shelf if you're tight on space.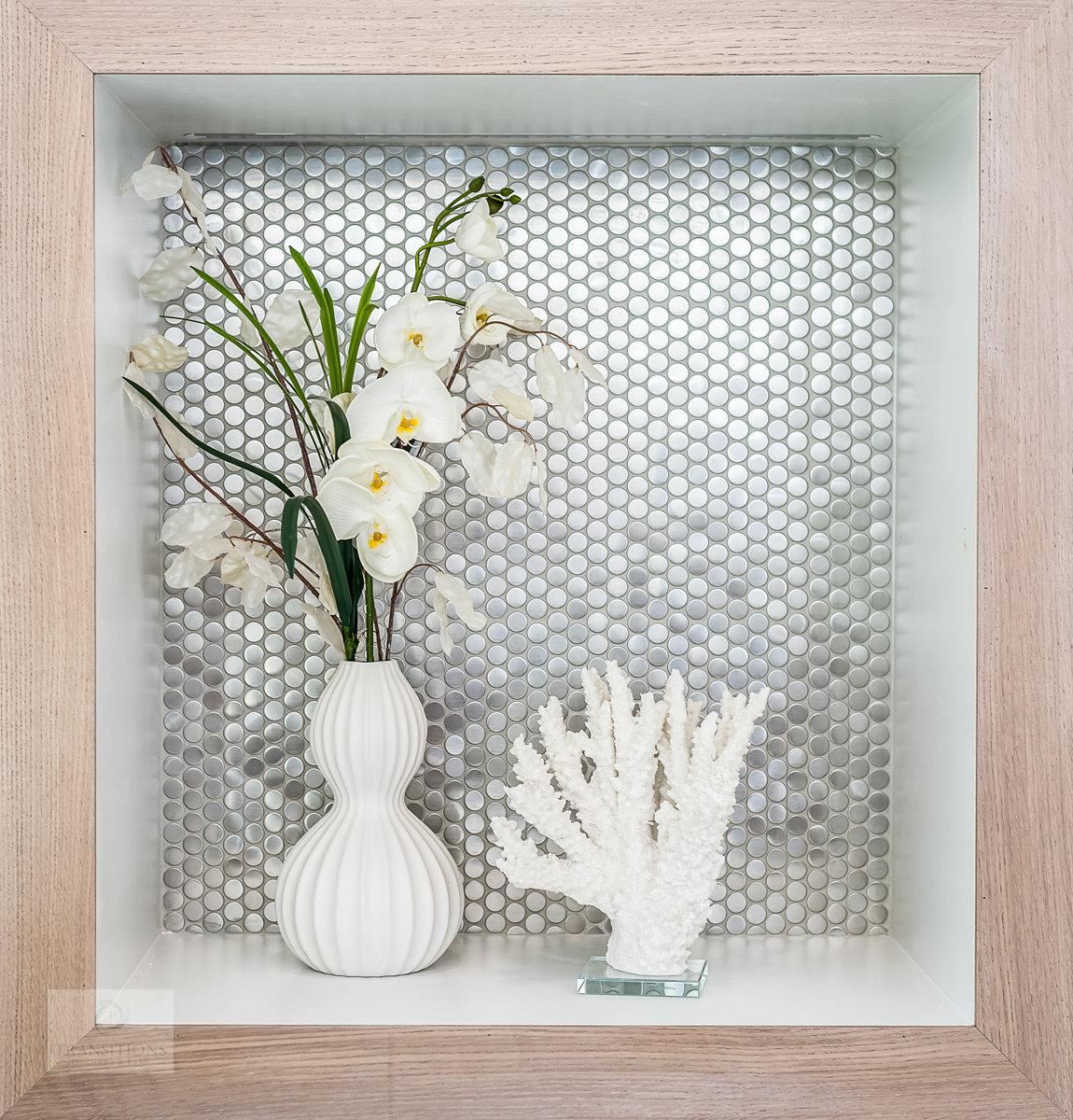 Mirrors
Mirrors can totally transform a small bath remodel. The larger the mirror, the larger the space feels as light is reflected, giving the feeling that the room is twice as big. Place a large mirror over your sink and either place two mirrors or a long mirror over a double vanity. Why not make them into design focal points with bold frames? You could mirror an entire wall for a dramatic effect that opens up the space as much as a window would. A large, mirrored medicine cabinet creates the same illusion of space but with the added bonus of closed storage. A glass shelf in front of a mirror is also a stylish storage solution. Another type of mirror with an extra function is a backlit LED mirror. This spa-style bath design feature has a floating effect as it provides both task and ambient lighting for your small bath remodel.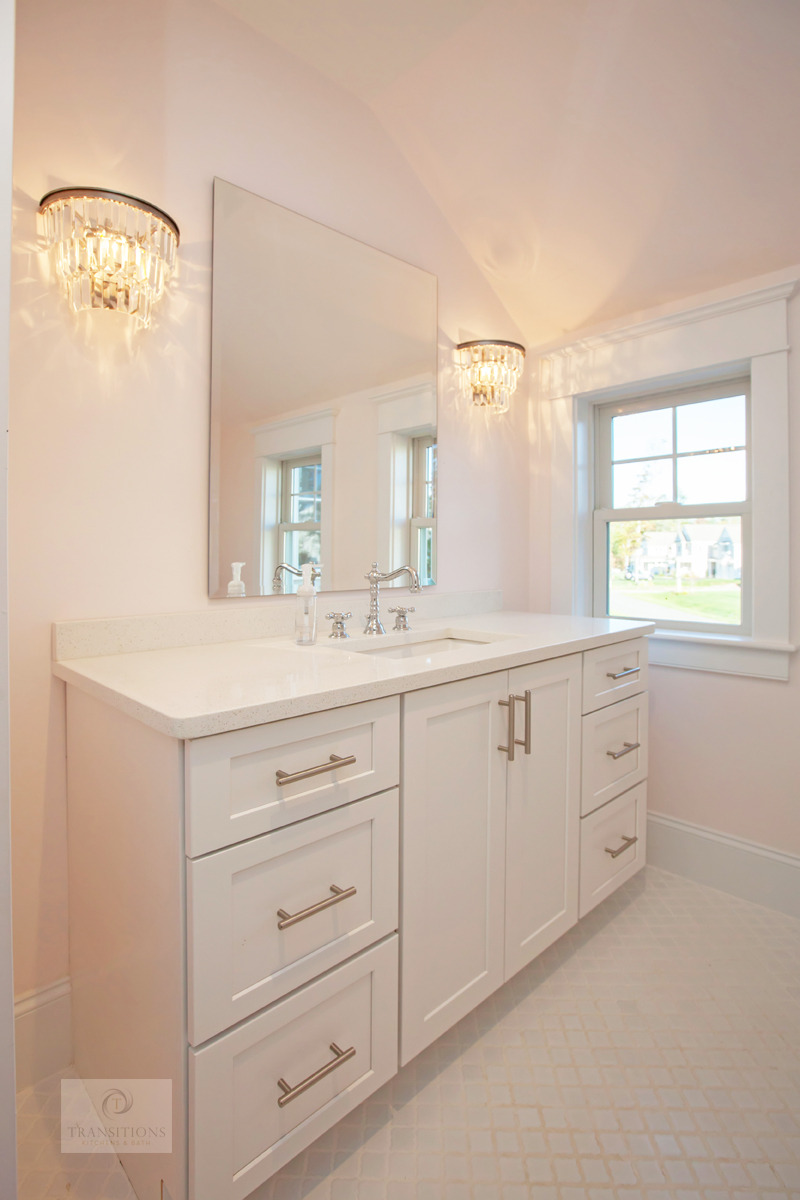 Showers and Tubs
Shower/tub combos are the ideal solution for including both a shower and a tub in a small bath remodel. Stick to a space-saving alcove tub that fulfills your requirements for both a tub and a shower experience. Go for a bold tile design around the tub to emphasize the shower area and set it apart from the rest of the space. If you want to fit in a separate tub, try a small but deep version or a stylish option such as a Japanese soaking tub. Folding glass doors or a simple frameless glass panel like the bath design pictured here are ideal for showers as curtains can overwhelm a small space. A compact bath design is perfect for a wet room too, as you can have a luxurious shower without an enclosure taking over your small bath remodel.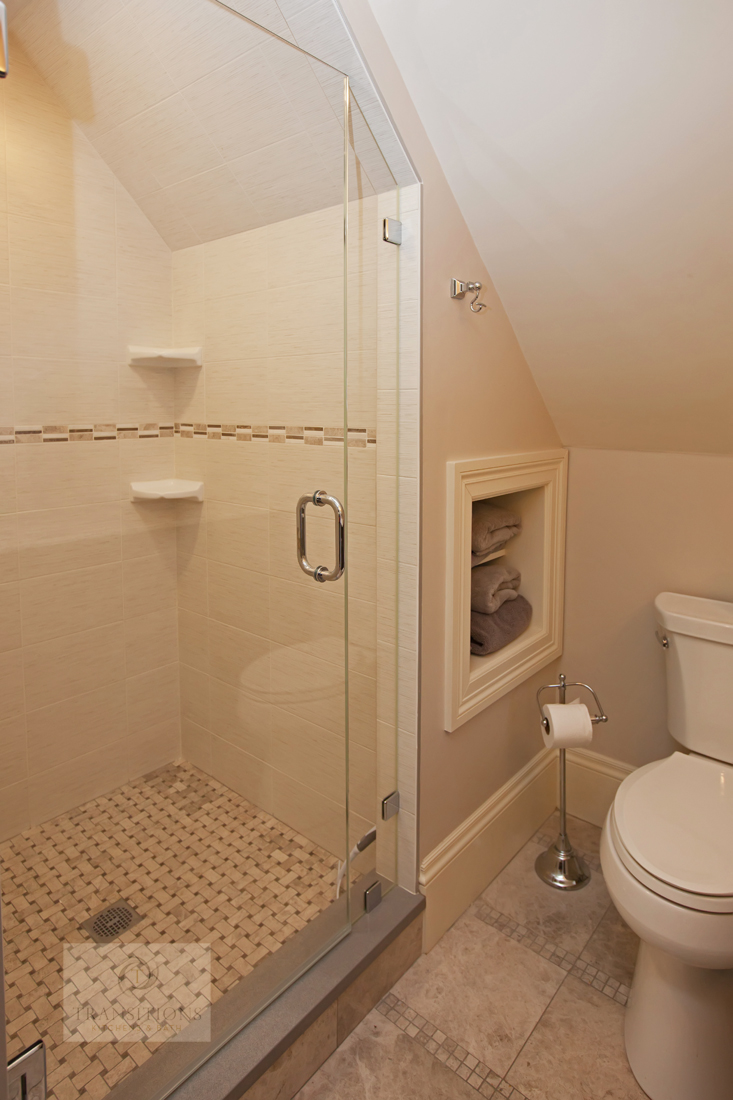 Floating Fixtures
Wall-hung vanities and toilets are the perfect option for a compact bath design as a clear floor helps make the room feel more spacious. Choose a vanity with plenty of custom storage and a sleek basin. Mount your toilet on the wall and keep toilet paper holders wall-mounted also to really open up the floor. Wall-mounted faucets provide more space around the sink and are stylish as well as being easy to maintain.
High-End Materials
With less space to fill, you can afford to splash out more on the materials and products for your small bath remodel. Go for unusual shapes and textures for your fixtures, fittings, decor, and accessories. A great way to make an impact is to invest in high-end hardware. Brass is very on trend this year and adds instant contemporary glamor to a bath remodel. Use it in hooks, handles, faucets, and shower accessories or blend it with gold and other warm-toned metals. Similarly, only keep to cool-toned metals such as pewter or matte black when mixing metallic tones for a cohesive bath design.
Try unusual designs such as asymmetrical mirrors or a live-edge wood shelf. Natural stone can be used in affordable amounts for a stunning focal point in your bath design.  Consider a colored marble slab as a feature in an otherwise ceramic tiled wall or floor, for example. Use bespoke tiles to create a custom mosaic pattern that becomes a stylish focal point. Why not tile your floor, the side of your tub, and the wall to blend with each other and give an illusion of space? Keep surfaces as reflective as possible in your light-filled bath remodel. Experiment in a small bath remodel for an impactful and unique design.
Contact us at Transitions Kitchen and Bath today. We can advise you on the latest storage solutions, color schemes, cabinet styles, materials, accessories, and design aesthetics for your small bath design. Remodeling a compact bathroom doesn't mean you have to compromise on style or functionality. We can help you design and install a new bathroom to suit your needs and showcase your design aesthetic, all while making your compact space feel larger!