When you think of flooring for a kitchen design, what image comes to mind?  You may immediately picture tile floor, or perhaps even laminate and vinyl flooring – something that is moisture proof.  While these are all excellent choices for flooring for a kitchen remodel, they are not the only options available.  In fact, hardwood floors have become an increasingly popular choice for kitchens.
No longer just the domain of rustic, farmhouse style kitchens, hardwood floors are an ideal choice for any style kitchen design.  There are many reasons why they work so well for kitchens.  Here are a few facts about hardwood floors to help you decide if it might be the right choice for your kitchen remodel:
Hardwood floors are timeless and stylish.
Hardwood floors are not a passing trend and in fact offer a timeless quality to any kitchen design.  You could just as easily picture it in a historic 1800s farmhouse as you could in a newly built home.  It will never go out of style, provided it fits your personal style preferences.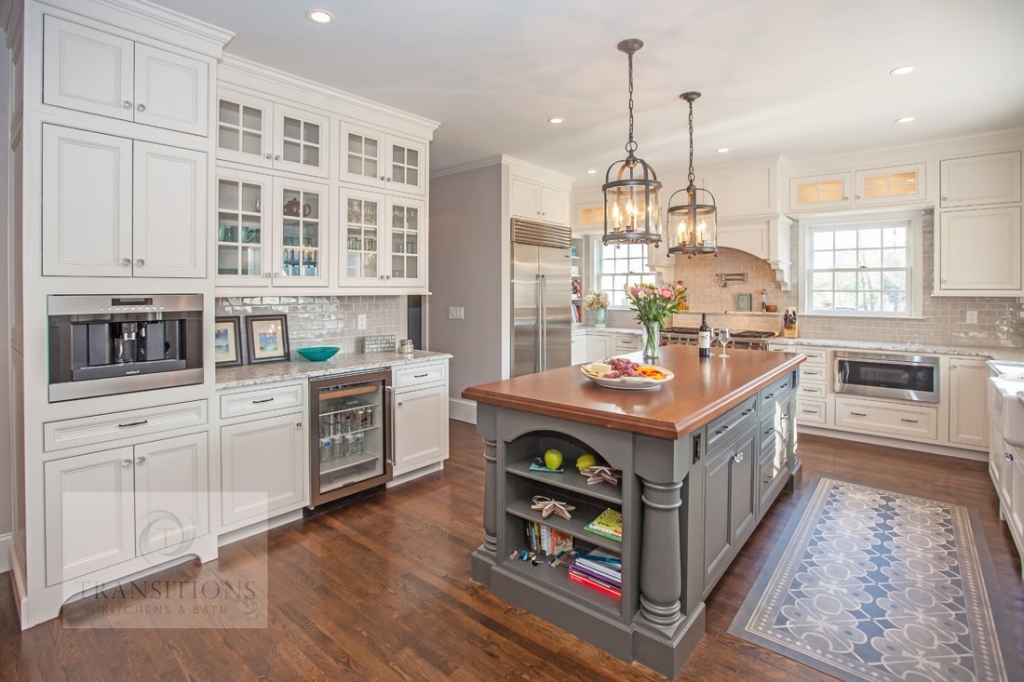 More than traditional or rustic, hardwood works with assorted styles.
Yes, hardwood floors are ideal for a rustic or farmhouse style kitchen design, but vary the type of wood, plank width, and finish and hardwood easily goes with anything.  It will easily complement traditional, beach style, and even contemporary designs, and pair with any style or finish kitchen cabinets.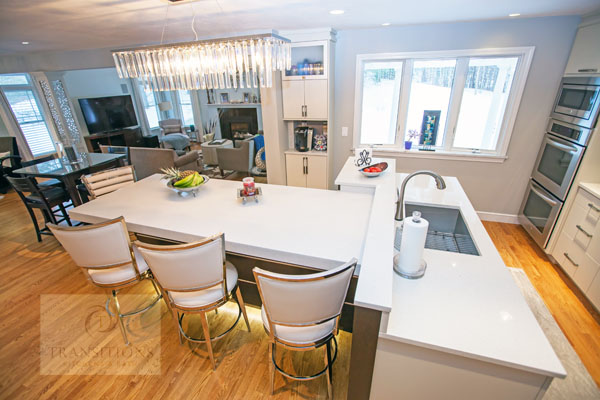 They are durable, and they can be refinished.
There is a reason why you still see historic homes with the same hardwood floors installed when they were first built. Hardwood, particularly certain type of wood, is very durable.  For a kitchen remodel, it is best to select stronger wood types like oak or ash.
Wood floors do get scratched over time, and minor wear and tear can add to the character of the floor.  Unlike tiles that must be fully replaced if they are damaged, minor dings to wood floors can be corrected by sanding and refinishing that small patch.  Over time, the life of a wood floor can be extended by refinishing the entire space.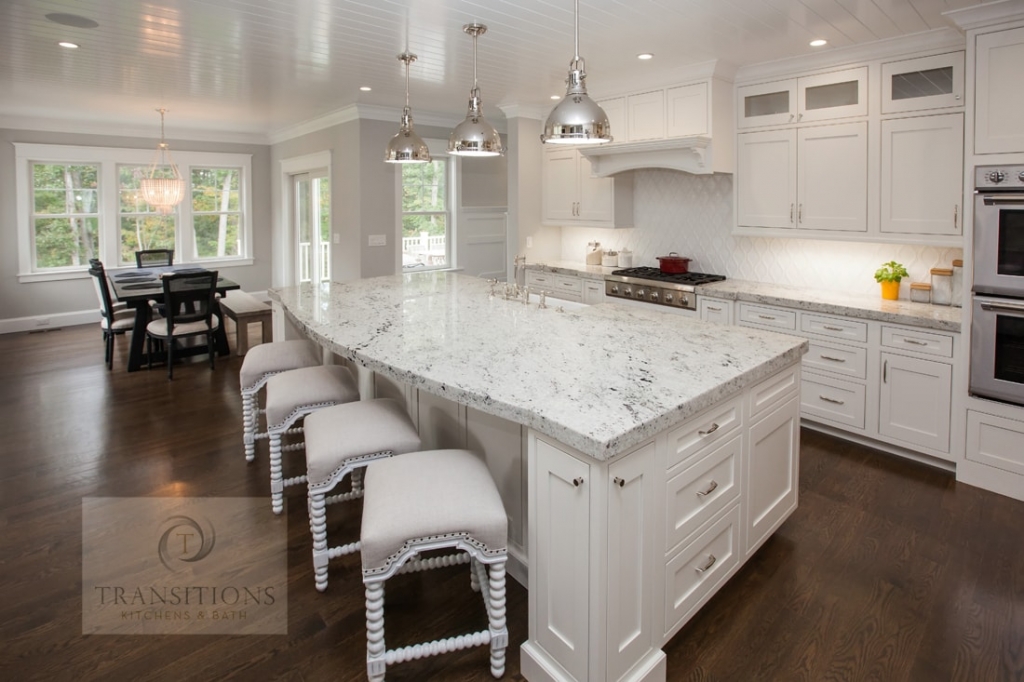 Wood tones and textures give a warm appearance.
Tile floors tend to be a cold surface as they do not retain heat well, though this can be mitigated by adding underfloor heating.  Wood floors, on the other hand, are warmer and softer underfoot than tile floors, which is a welcome addition to a room where you spend a lot of time on your feet.  They also offer a warm, natural appearance, which enhances the style of the kitchen.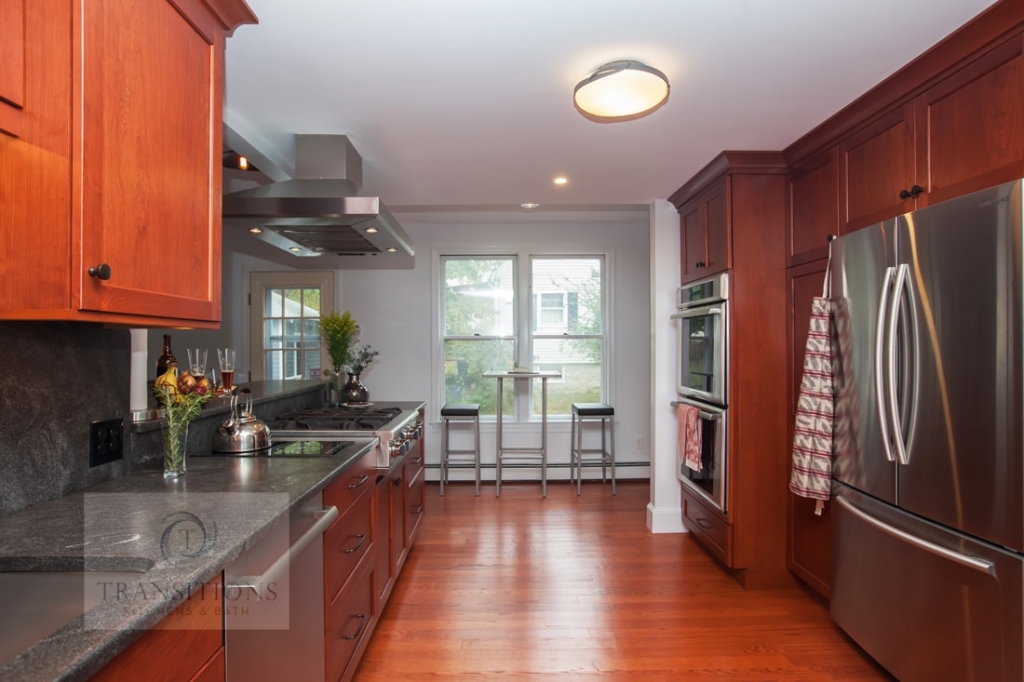 Wood flooring offers a seamless transition between spaces in an open plan home.
One of the top selling points for wood floors is to create a unified appearance in a kitchen design that is part of an open plan kitchen/dining/living space.  Open plan kitchens are a popular choice for busy households where family life moves fluidly between kitchen and living areas, and entertaining tends to center around the kitchen.  Wood is the perfect choice to floor the entire ground level of your home, creating a seamless transition throughout the different spaces.