What better way to watch a big game than with family and friends? It's great to have everyone over to your house to enjoy all the action, but as they congregate in your kitchen, is it designed to cater for hosting your group of sports fans? If you love to entertain and sports are big in your household then factor this in at the design stage of your kitchen remodel. Think about how many people would be over and what food you'd serve. Storage space, food prep and beverage areas, seating and technology all factor in a game day ready kitchen design.
Open Plan
An open plan kitchen design suits all gatherings, big or small, and keeps everyone together with you at the heart of things. It's perfect for big game days as you can prep and guests can get food, drinks, sit down or move around with a clear view of the action. Zoning your open plan space also means you could create a little area for people who aren't into the game, without excluding them.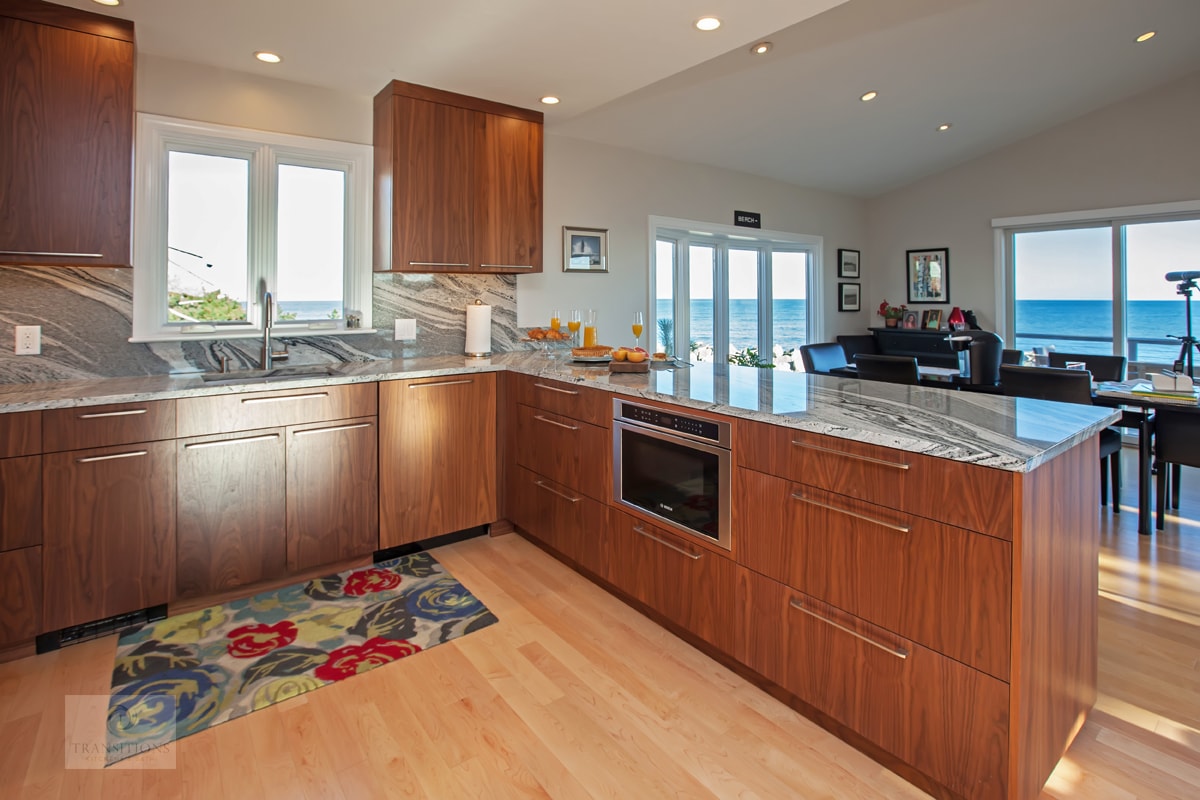 Technology
Plan for where you're going to set up your entertainment system. Obviously, a large wall-mounted television is perfect for watching sports. Include a sound system to play music before and after the game. Built-in docking stations are handy for any devices needed and for guests to charge their phones. Why not house routers, USB outlets, and sockets in a drawer or kitchen cabinet so no one is tripping over wires and electronics. This can all be factored into your kitchen remodel's cabinetry design.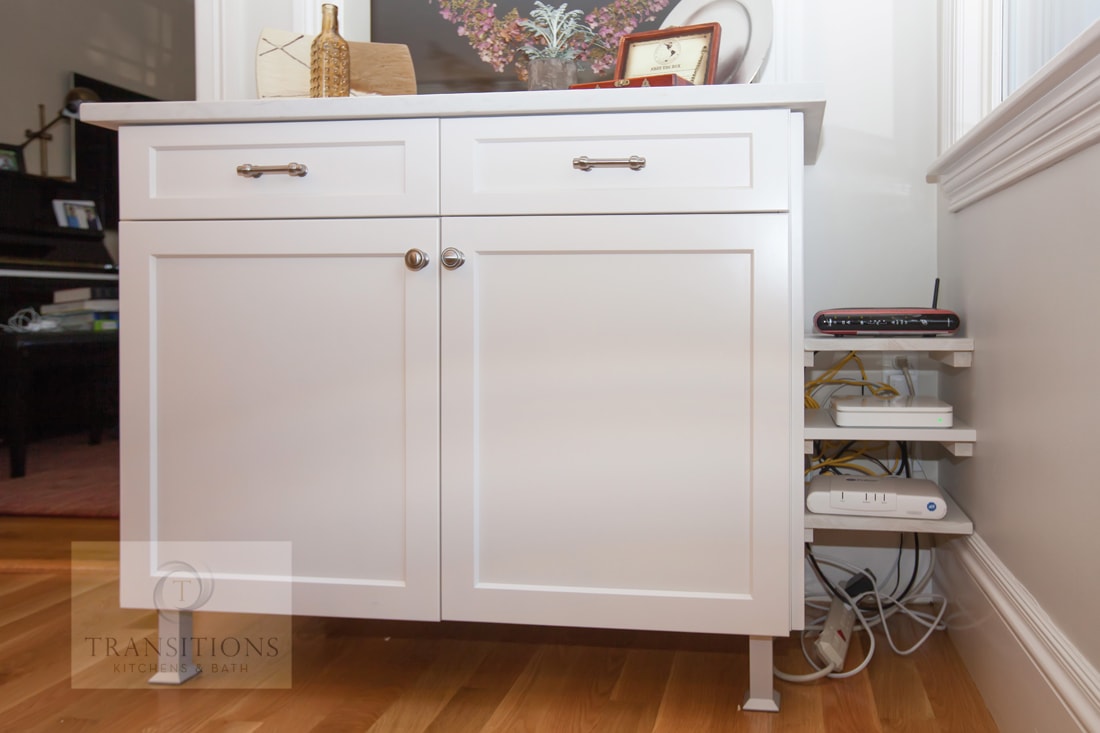 Storage
Think carefully about the storage you need in your remodel. If you like to host events such as game day parties, then put as many cabinets and shelving in as possible to reduce clutter, without overloading your available floorspace. A pantry is ideal for storing food and cookware that you only take out for entertaining or considering including deep drawers or corner cabinet swing out storage accessories. Factor what you need to store and where and your kitchen design expert can work out the solution. Islands have huge storage capacity as well, so this shouldn't be overlooked.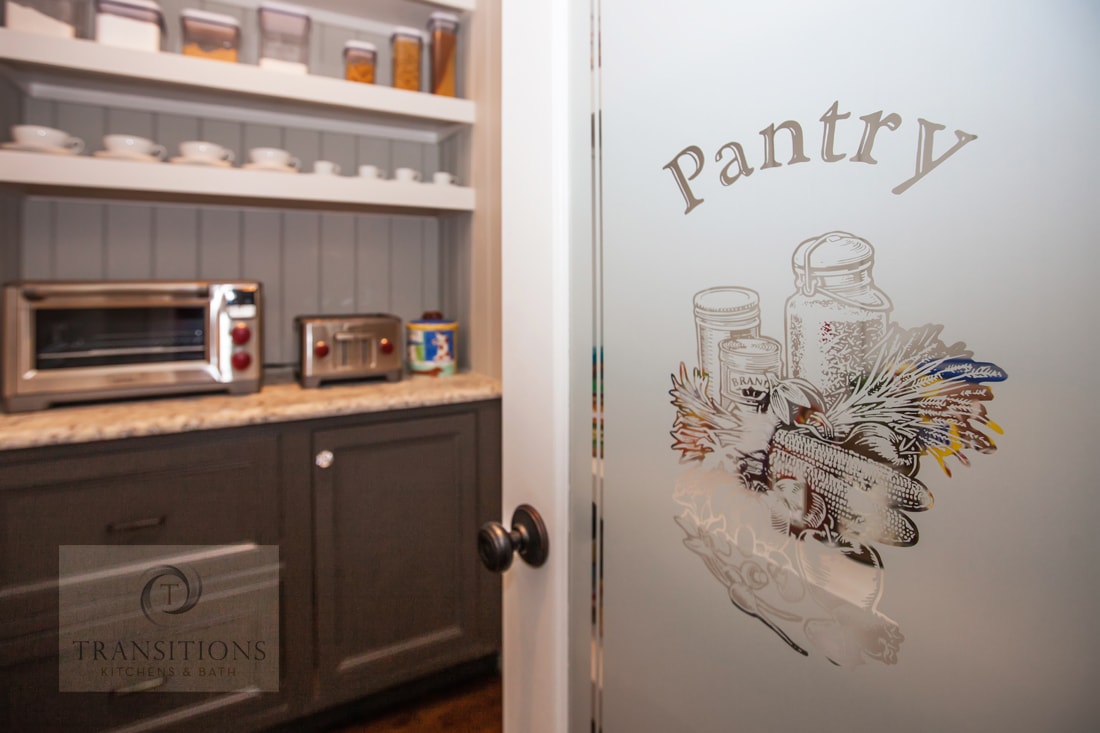 Appliances
If you love to bake and cook for an event in your home, then invest in a professional oven or range and a warming drawer. Make sure your refrigerator is large enough to store all the food and drinks you need. A beverage bar is an excellent addition to any kitchen, especially when hosting a crowd.  If you have enough space, include a dedicated sink and second dishwasher at your beverage bar, as well as a wine cooler or mini refrigerator for beer and sodas. Spirits and mixers can be given a display area or stored nearby. A built-in coffee machine is worth its weight in gold and you can keep beans, grinders, syrup and any other coffee accessories at your beverage bar in custom storage. Milk, sugar, tea and other beverage essentials mean guests can serve themselves beverages and you can focus on the food (while keeping an eye on the score).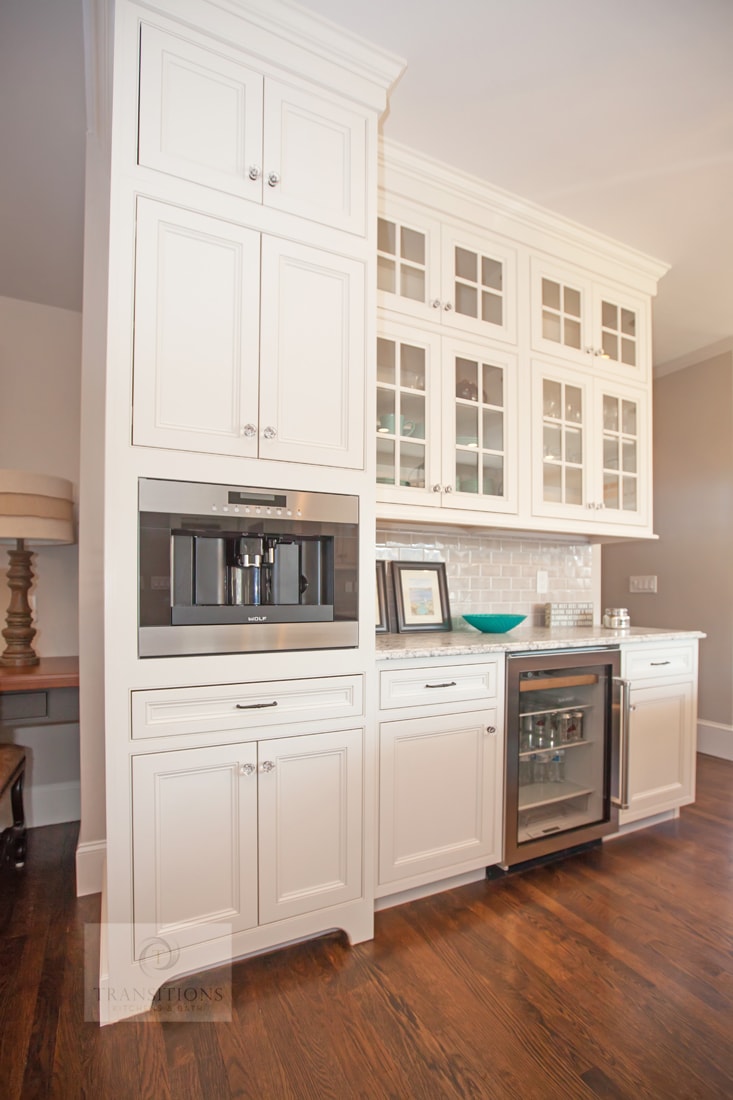 Seating
Seating is very important when everyone is gathering to watch a game. If people gravitate towards the island, make sure they can view the television from there. Arrange any couches and comfortable chairs around the screen. Make sure that those seated at your dining table can also see the action. Mounting the TV high enough should ensure nothing gets in the way or consider having one wall-mounted television in the kitchen and a second one in the living area. If you need to bring in extra seats, make sure they don't disrupt the flow of traffic in the room. If there is a space where the screen is difficult to see, that could be the area for non-sports fans to congregate.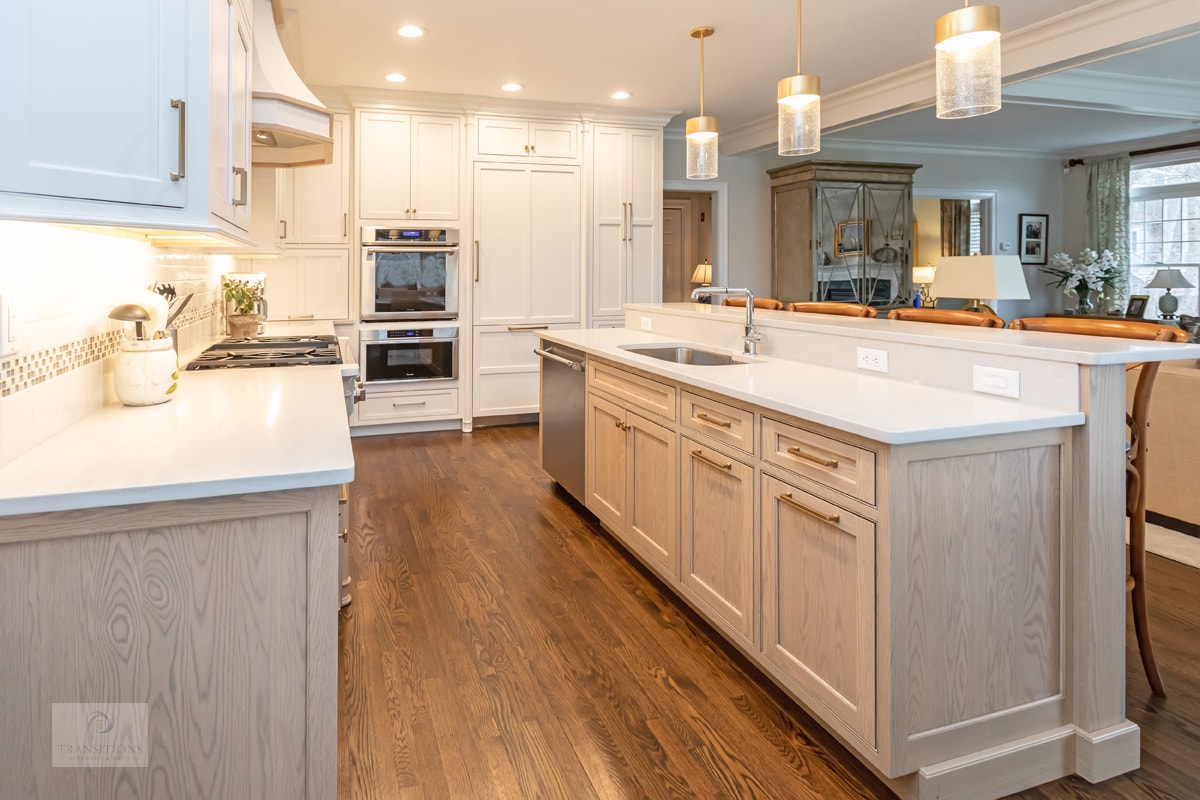 Lighting
When planning your lighting design, consider how it sets the mood for every situation. A multi-layered lighting design lets you pick and choose the light needed.  Task lighting provides strong light for food preparation and cooking. Spotlights highlight any area you choose and dimmer switches control lighting levels in different parts of the room. An evening game might demand low light in the viewing area to create an atmosphere, but you need task lighting at the island or beverage bar. Take time to think about what lighting would work for you, if you host game days or dinner parties or simply have a reading nook you retire to when everyone's gone home.