If you are
planning a kitchen remodel
, it's well worth including a pantry. You don't have to have an enormous space and it can be a separate room or integrated into your kitchen design. Its main purpose is to reduce kitchen clutter by storing food and bulkier items. How to organize your pantry is something to consider at the design stage. Read on for our tips on how to size up your pantry requirements.
Location, Location
Whether your pantry is going to be in a room or a closet, or simply integrated into your kitchen cabinets, it needs to be well ventilated. It should be as dark and cool as possible to preserve food items. The right storage can transform any nook into a high-performing pantry and bi-folding, sliding, or pocket doors work in the narrowest of spaces. If you are able to convert your cellar then you can have a pantry fitting of Aladdin's cave, and utilize the space to store food and other seasonal kitchen items, and even include wine cellar storage!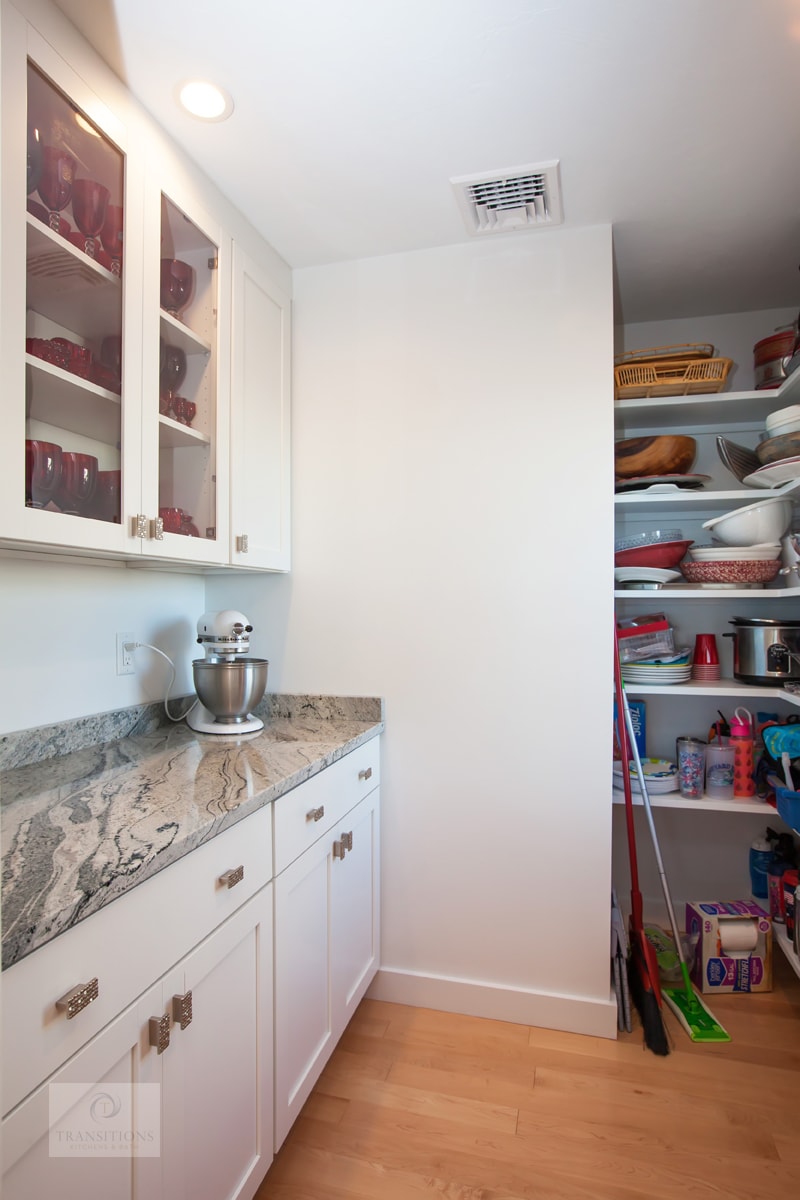 Access
When you enter your pantry, it helps to have everything easily visible. Open shelving is ideal for this and shelves that are adjustable can store items of varying height. Shelf inserts are also perfect for doubling storage capacity. Why not include pull-out drawers for cans and small appliances and roll-out shelves to access all items easily? Tray dividers let you store flat items such as platters and cutting boards side-by-side, but avoiding piling them high.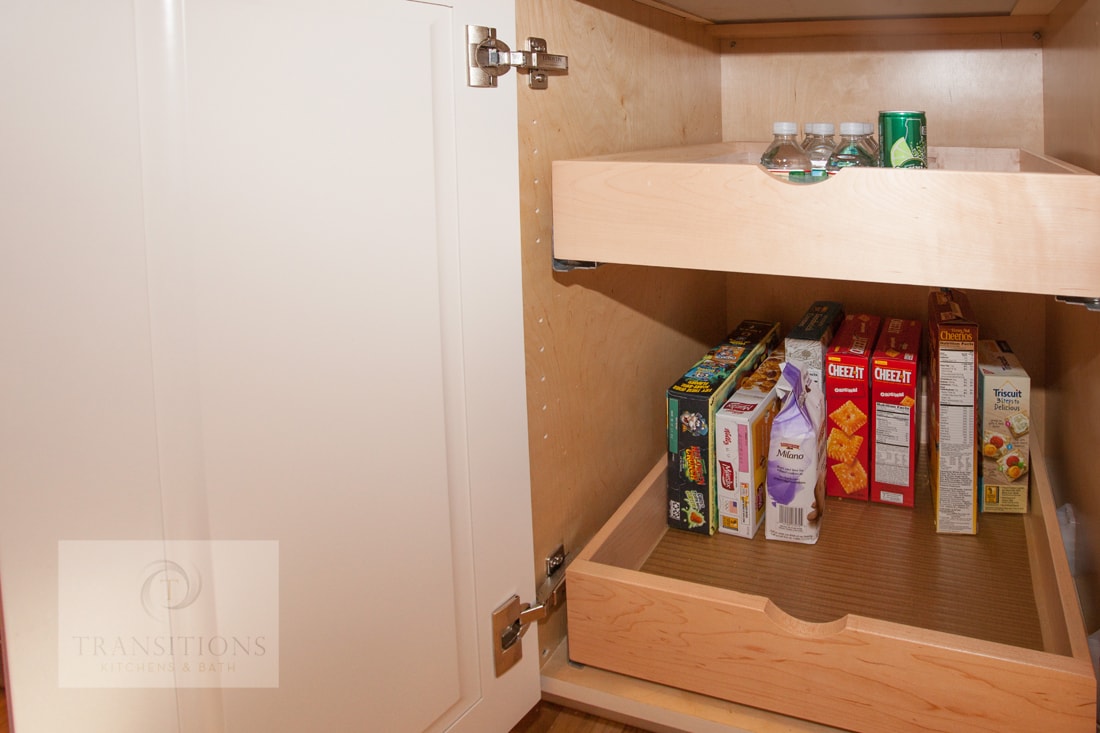 Closed Storage
Some closed storage is also good for keeping food such as spices, which are affected by light. Airtight, opaque containers are essential if your spices are out in the open. There are many spice racks available to suit your space. You can have lazy susans, pull down racks, magnetic strips for metal containers, or customized spice cabinet or drawer accessories. Dry edibles such as rice or pasta should be stored in clear containers so you can see at a glance how much you have. Make sure you label them with the expiry date and keep them cool and in a dark place in your pantry.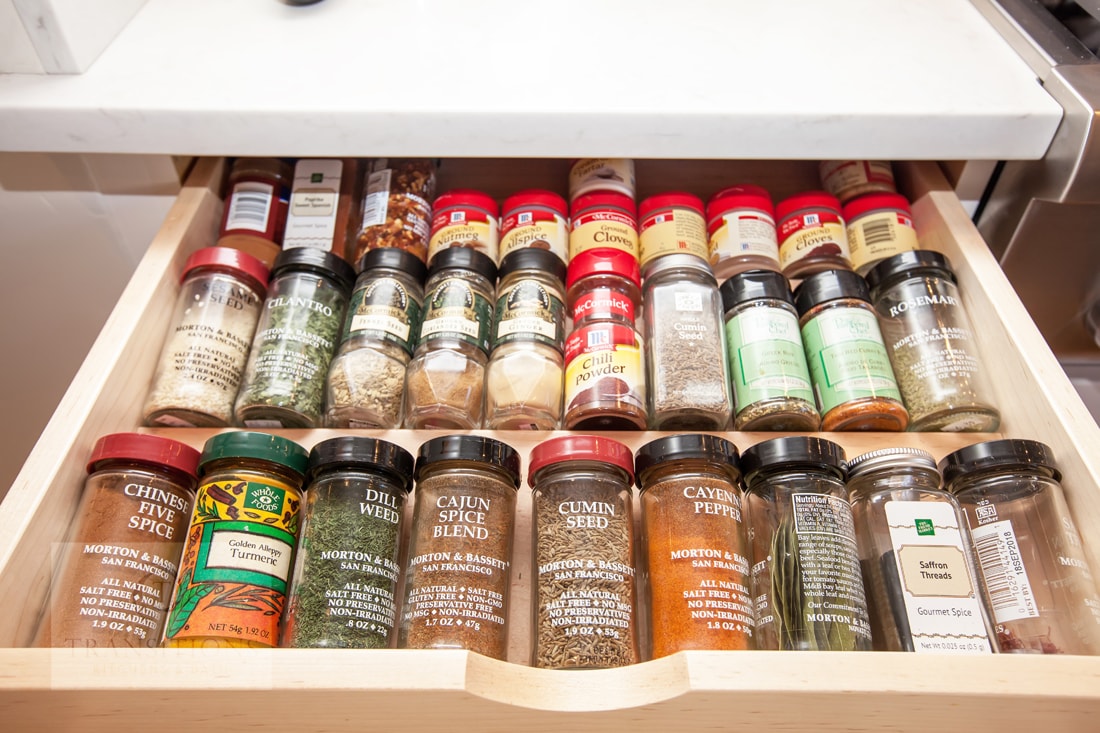 Make Use of Space
If you have a large pantry then include storage for all your larger countertop appliances, so they can be stowed away, and you have more workspace. Gadgets that you rarely use, and seasonal items, can all be given a home on higher shelving. When barbecue season or Thanksgiving come around you have what you need in a designated space instead of moving things around your kitchen throughout the year. Things that you use more frequently can be stored together in your pantry. Baking essentials or treats could be kept in a basket or on a trolley that you can take in and out of your kitchen any time. If you don't have the space to design a separate pantry then go for pantry storage solutions as part of your kitchen remodel, with customized storage accessories within your kitchen cabinets. Voila, a tailor-made integrated pantry!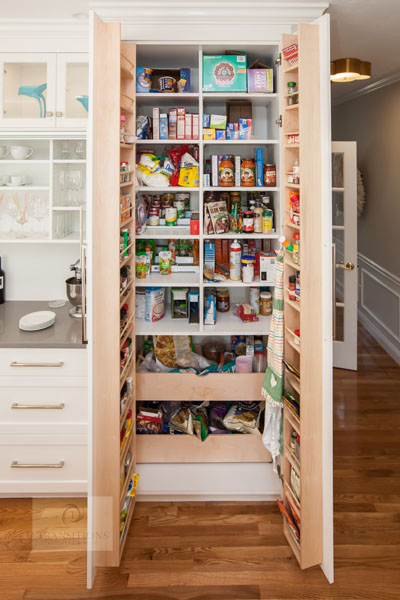 Let There Be Light
Since your pantry needs to have as little natural light as possible for food storage, you will need to include strong lighting to see everything. Wiring electric lighting can be done during a kitchen remodel as part of your overall kitchen design lighting plan. Make sure you turn the lights off when exiting the pantry, or better yet install sensor lights that switch off automatically.
Put Your Own Stamp On It
Having a functional pantry is essential but make it as much an expression of your style as the rest of your home. Why not paint or paper the walls in a daring color or print?  Try blackboard paint so you can get creative with drawings or make handy lists. Hang your favorite pictures on the walls to cheer you up when you turn the light on. Go with cabinetry and containers that suit your kitchen style, whether it's modern or classic.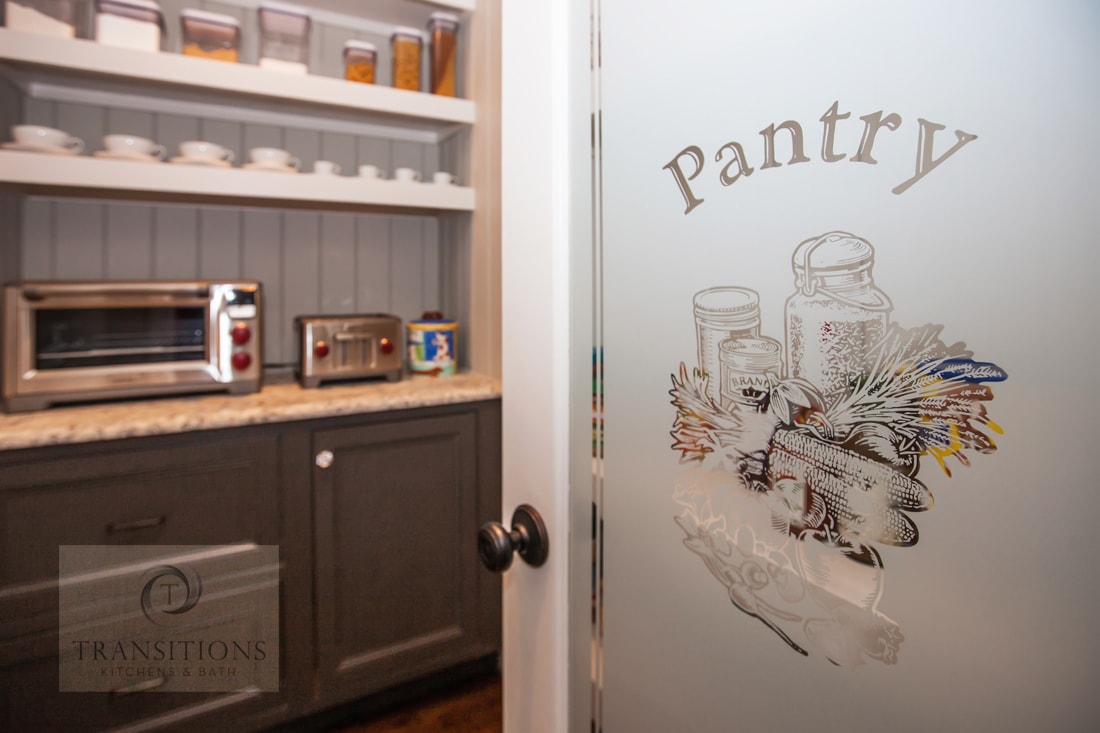 A pantry that suits your needs and style is always an asset to your home. Your
kitchen remodel
will reap the benefits as so many items can be stored in your new pantry, decluttering countertops, shelves, and cabinets.
Talk to our kitchen design experts
today to see what kind of pantry would work for you.