Have you realized it is time to update your kitchen or
bathroom design
? Or maybe your home is crying out for updates to multiple rooms and you just don't know where to start? Perhaps you have been thinking about a kitchen remodel for years, saving pictures on Houzz or Pinterest, taking note of design websites you love, or checking out friends and families' newly remodeled bathrooms.
You may be remodeling to accommodate your expanding family or to cater for aging in place.  Or maybe you just need to update your spaces in preparation for selling your home. Remodeling is an exciting opportunity to re-imagine your home, both in terms of style and functionality.  It's the ideal solution if you love your area, have the best neighbors, don't want to take the kids away from their friends or school, but have outgrown your home's key living spaces.  Besides, moving to a new house is often considered to be one of the most stressful things you can do in life; so why not improve your current home if this is an option rather than moving?
There are many motivations for starting a kitchen remodel or bathroom design project. Whatever your reasons for embarking on a new design for your home living spaces, careful planning, investigation, research, and self-reflection are key to understanding and achieving your goals.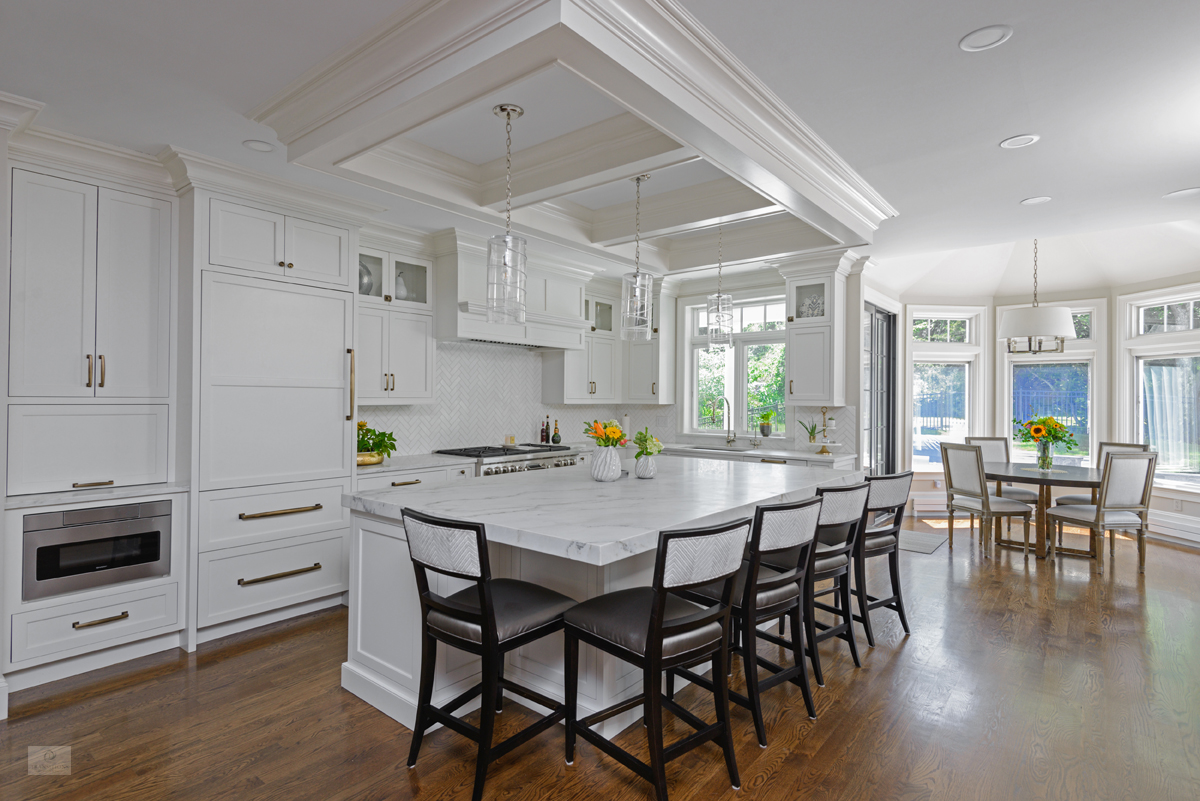 Finding an experienced designer
, a design/build firm, or a general contractor is also key to success in a large project.  The size of your project and your own requirements will largely influence the type of professional you seek out.  An experienced company that manages every aspect of your remodel from concept to completion will help you get the maximum value from your remodeling dollars and make the process stress free and successful.
What is your goal for your remodel?
The first thing to understand is your goals. What do you expect to achieve with your project? Are you just updating your style but plan to keep the same footprint and layout? Or do you need to knock down a wall to expand into an open plan kitchen design?  Maybe your primary goal is to create better storage solutions, or to install a larger, luxury shower.
You may be planning to sell your home in the next few years but recognize that you must update your spaces to be competitive in your local real estate market. Or this could be your forever home and you want to remodel it to suit your own needs. Decide what your destination is at the end of this remodeling journey and use this to guide your decision making around scope, style, budget, and more.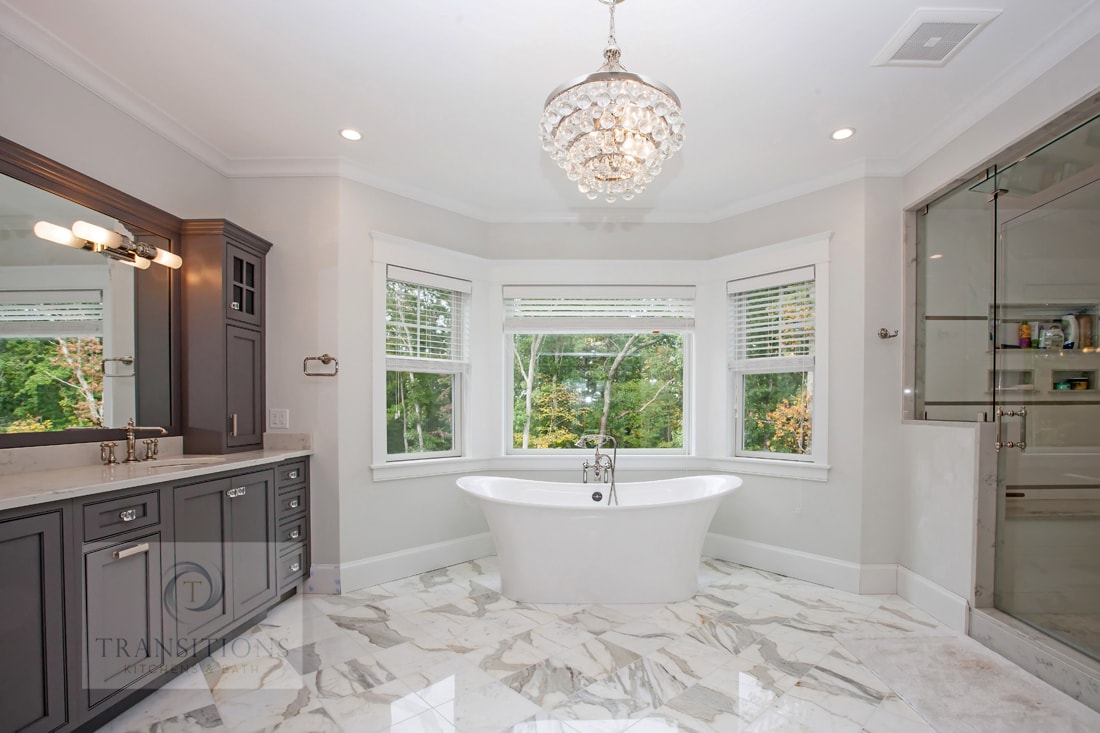 What is the scope of your remodel?
If this is a bathroom remodel, are you updating your master bath, hall bath, child's bathroom, or a powder room? In a kitchen design, how large is your kitchen and do you plan to keep the existing footprint or change it? A remodel is the perfect time to change your layout and get things exactly as you want them, but keep in mind any changes to the existing floor plan will affect your scope and budget.  Likewise, if you have an open plan kitchen design you need to consider how the changes you are making will impact adjacent living areas and if any changes need to be made throughout your first floor.  For example, do you need to update flooring in a hallway or living space to maintain a fluid style throughout your open plan kitchen design and living areas?
Is it a partial remodel where you keep some items but update others, or do you plan to rip everything out and start from scratch? You might also consider if this is the right time to update adjacent spaces like a walk-in pantry as part of a kitchen remodel or a master closet as part of a bathroom design.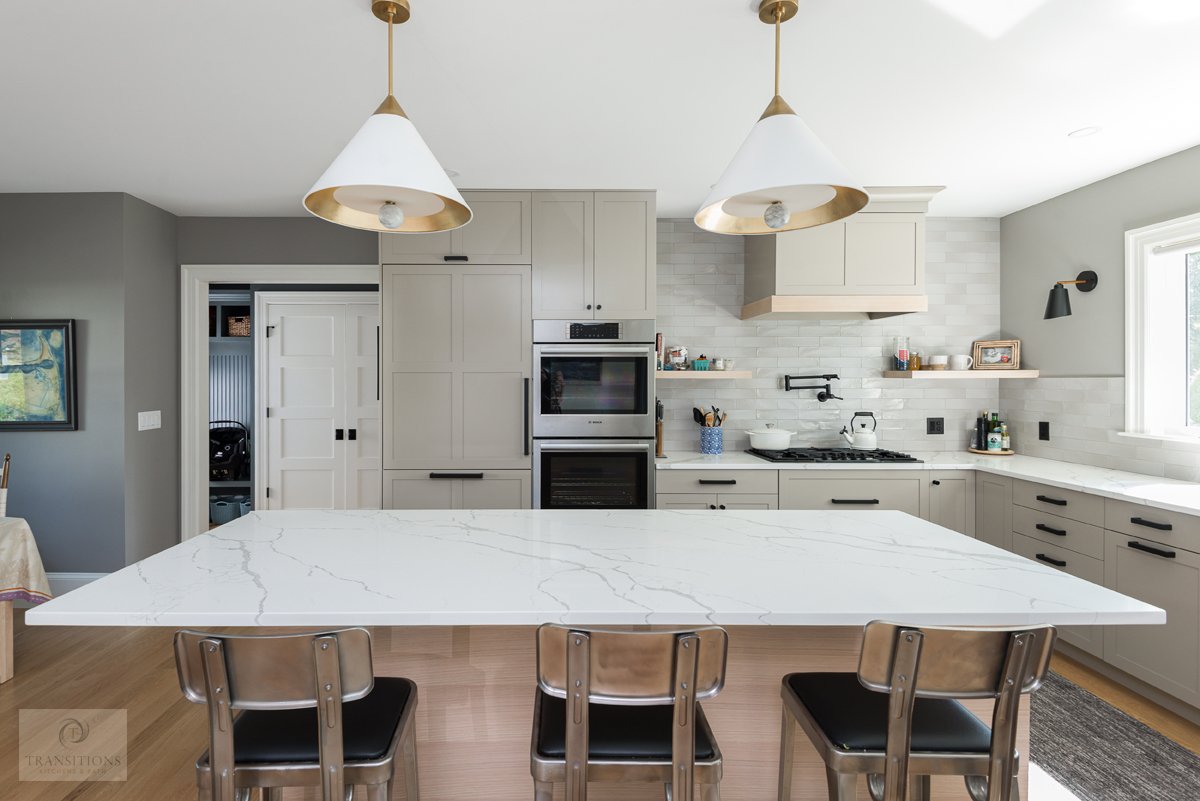 Who uses the space and how often?
Once you are creating a design for your own use rather than resale, you need to carefully think about how you plan to use that space.  Your design decisions will vary if you are planning a rarely used guest bathroom vs. a busy master bath design or family bathroom. Busy bathrooms require more storage, hardier materials, and also may warrant that extra touch of luxury to make your daily use of them more enjoyable.
Similarly, for a kitchen design, think about how often you cook and how many people tend to use the kitchen at once.  Are you an avid home chef who cooks daily, do you often entertain and cook for family and friends, or do you rely on take out and typically only cook a few times a week? Is there one designated cook in your house, or do you expect to have more than one person operating in the kitchen at the same time? Think about how you plan to use your kitchen and who will use it, and then plan around your needs.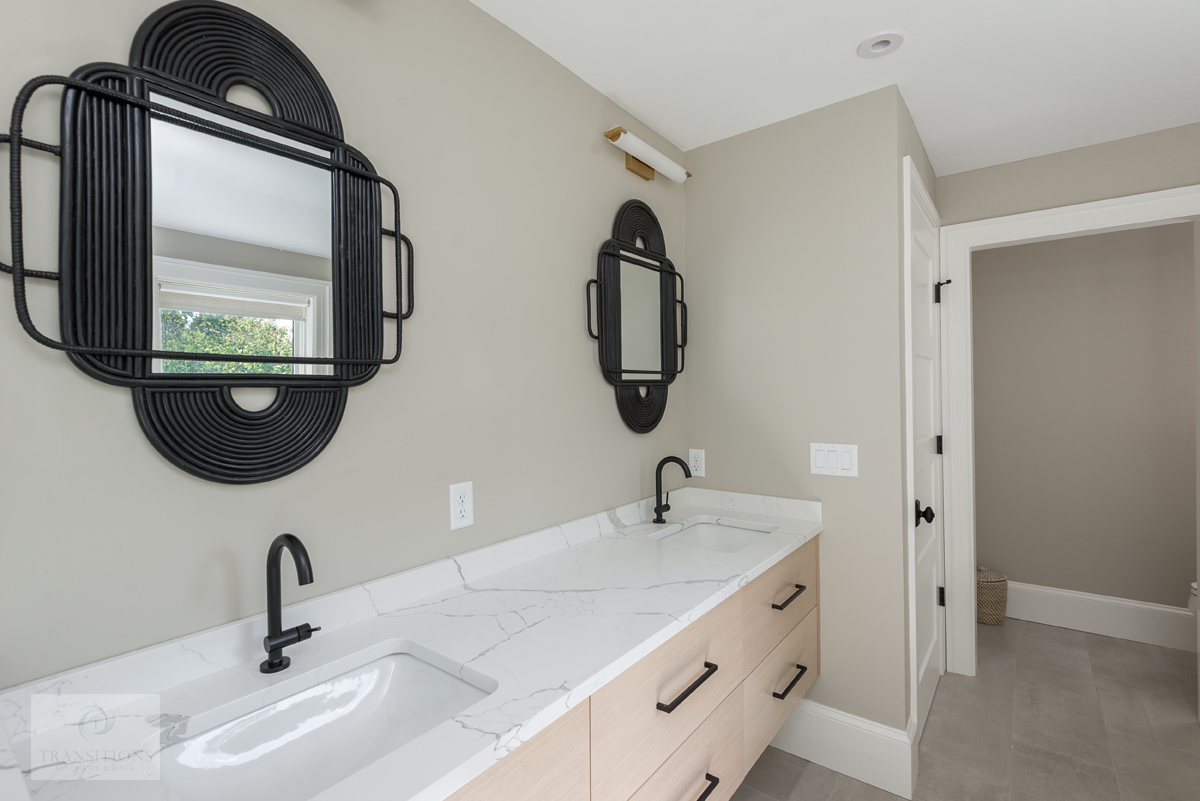 What stage of life are you catering for?
For any remodel, you want to cater to your current needs but also think about the next approximately 15 years.  If you are a young couple with an expanding family then you want to plan for a busy kitchen that can withstand a lot of foot traffic, kids searching for after school snacks, and space to do homework or crafts while you prepare dinner. If, on the other hand, your kids are heading for college or you are planning for retirement you may want to plan your kitchen or bath remodel with aging in place in mind.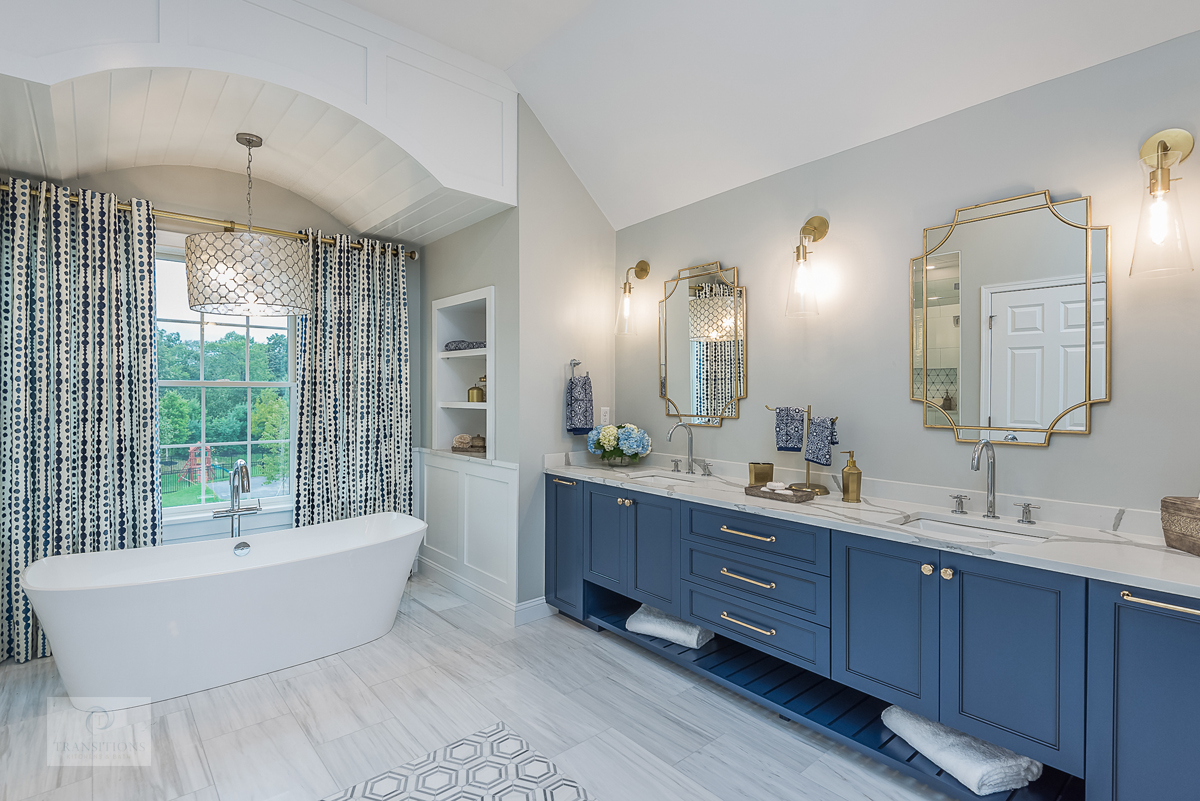 What works in your current kitchen or bath design…and what doesn't?
Just because you are planning a home remodel doesn't mean you hate everything about your rooms.  Sit in your existing spaces with your family a make a list – what does everyone love about the current design and what are they looking forward to changing? Does everyone agree that your current kitchen island position works well for your needs but just needs a face lift with fresh cabinetry and countertop? Do you hate your old shower and corner bathtub and can't wait to replace it with a freestanding tub and thresholdless shower with a frameless glass enclosure? Hopefully you will all have similar ideas and can agree on the changes that are essential to make your home living spaces work for your family.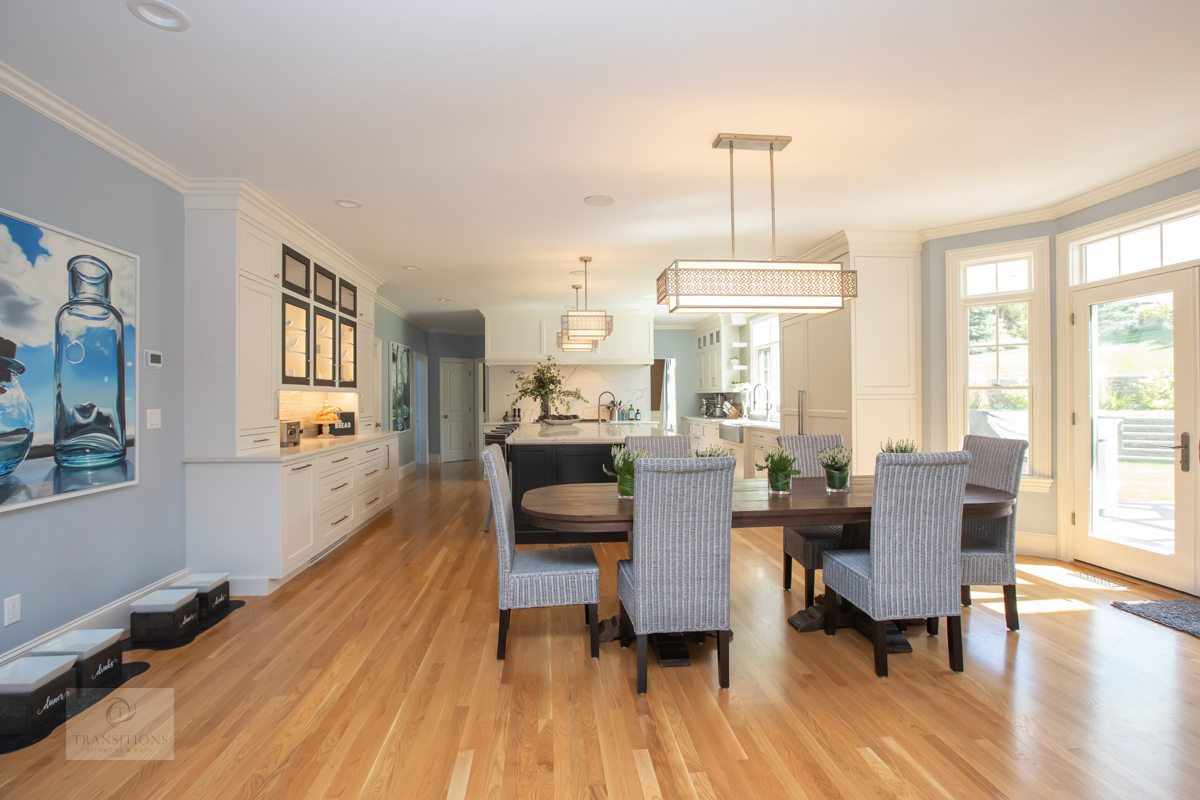 What is your home style?
Kitchen and bathroom design is more integrated than ever with the rest of your home's style. Gone are the days that these spaces are purely functional, sterile environments. Consider your personal tastes and the style of the rest of your home and look at how this will translate into your most used rooms.
Think about how the colors and materials you choose will look in your home, and where possible try out samples and look at them with varied lighting at different times of day. Don't forget you have to live in these spaces full time. While you may love the French country style kitchen you saw on a travel program last night, is this the style you want to greet you every morning?
Get inspired by visiting kitchen and bath design showrooms, by looking at designers' website portfolios, or by browsing local real estate pages. You may have personal items that provide inspiration and that you plan to include as accessories in your final design, like a favorite set of paintings you collected while vacationing in Italy. Take note of the colors, materials, and patterns that evoke your style, personality, and personal preferences.  Things like color and pattern often create an emotional response, so don't be afraid to take note of the designs that just make you "happy"!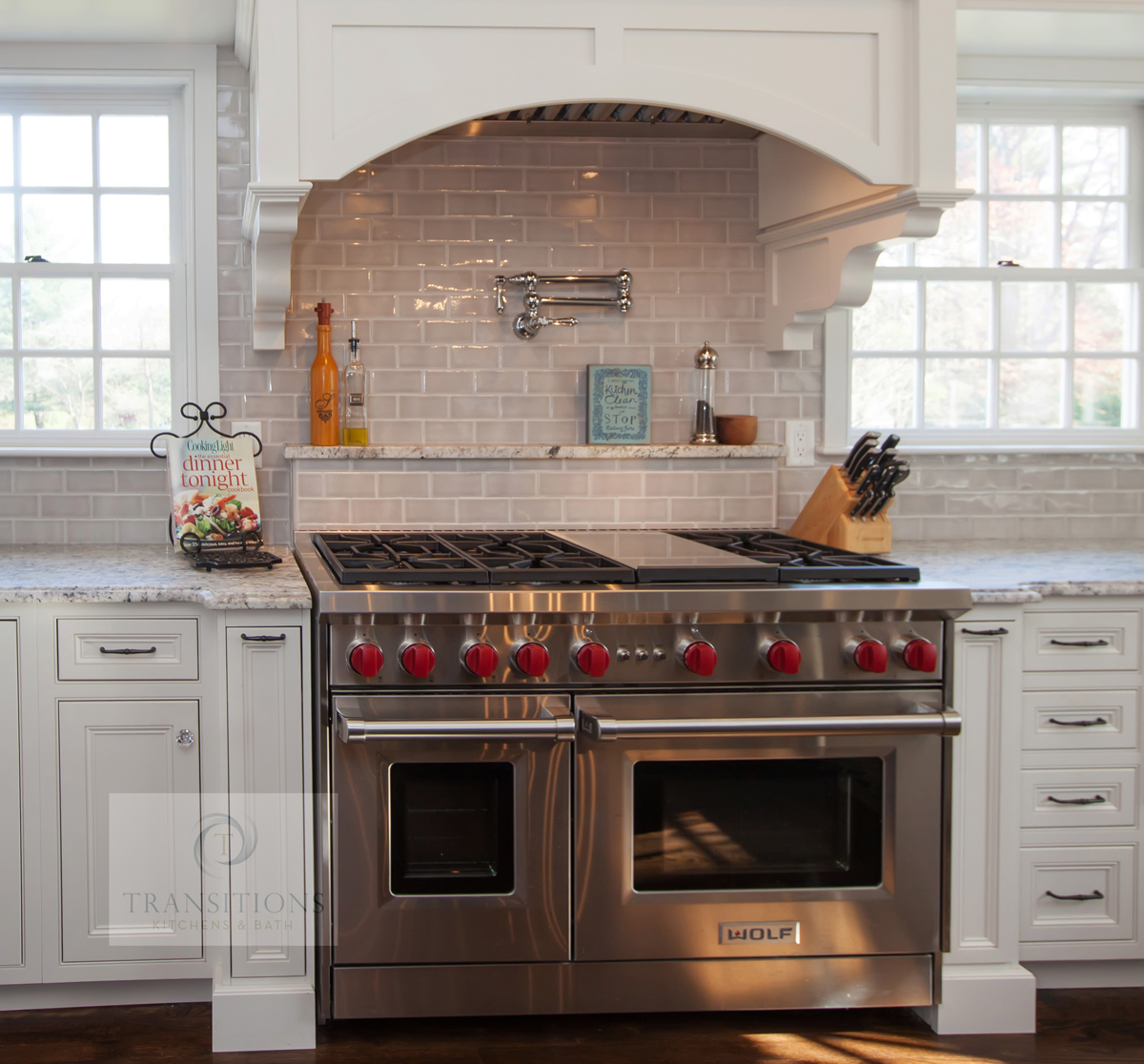 What are your "must haves"?
Unless your space and budget are unlimited then it's important to prioritize what you want to accomplish with your kitchen or bathroom remodel.  Decide which items are "must haves" vs. the "nice to haves" and then look at what you can afford.  Also consider how your prioritized list of design elements fits into your space.
For example, you may want the spacious shower and freestanding tub, but if your bathroom design footprint isn't large enough or your budget won't allow it, you may not be able to include both.  Consider focusing on the luxury shower but incorporate a built-in bench, multiple showerheads, or steam shower features to make the most of this space.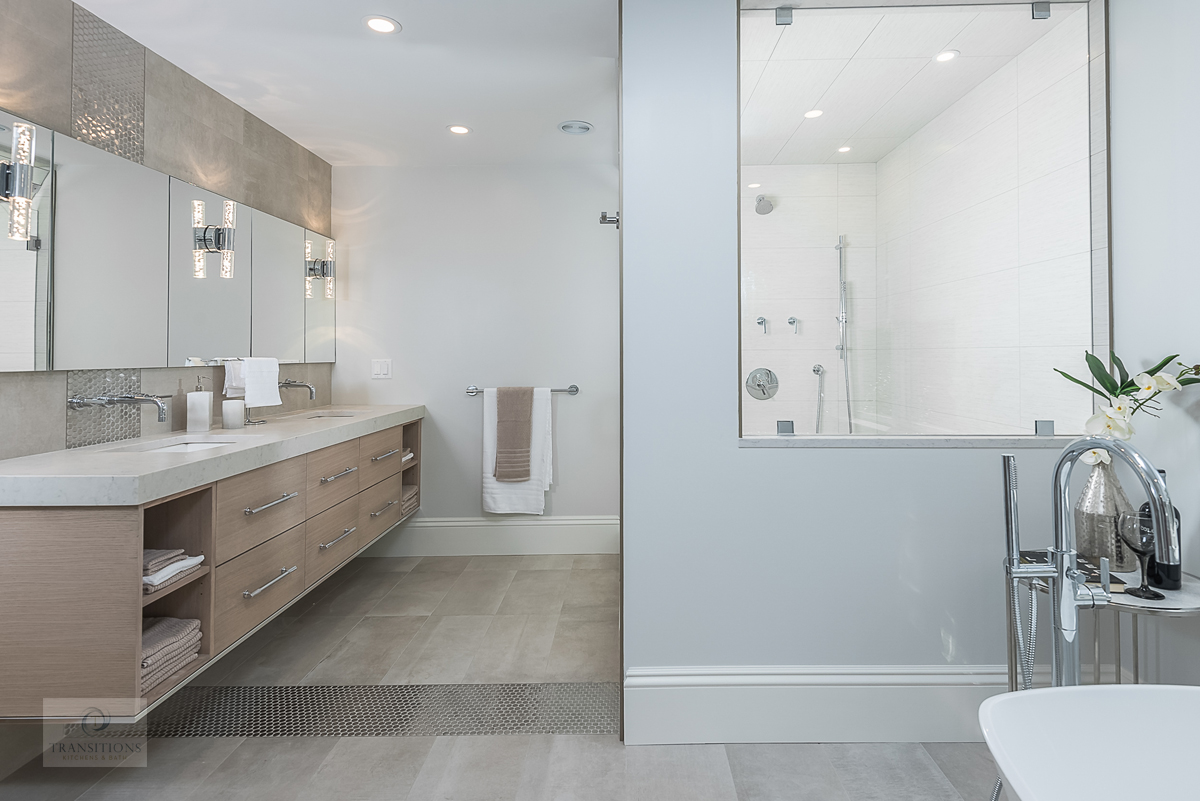 What is your budget?
What you want to accomplish in your remodel must be balanced against what you can afford. If your budget cannot accommodate both high end cabinetry with custom storage and a granite countertop, decide which one is more important to you and will add the most value to your life.
While you must know your budget and stay within your limits, it also pays to go for the best quality you can afford.  Quality materials and a highly functional layout will last longer and serve you better. The other side of this coin is that careful planning with an experienced design professional by your side allows you to leave out items that you really won't use or don't need, and to substitute alternative materials where there is a suitable option. Careful planning is key to staying within your budget and to getting maximum value from your remodeling dollars!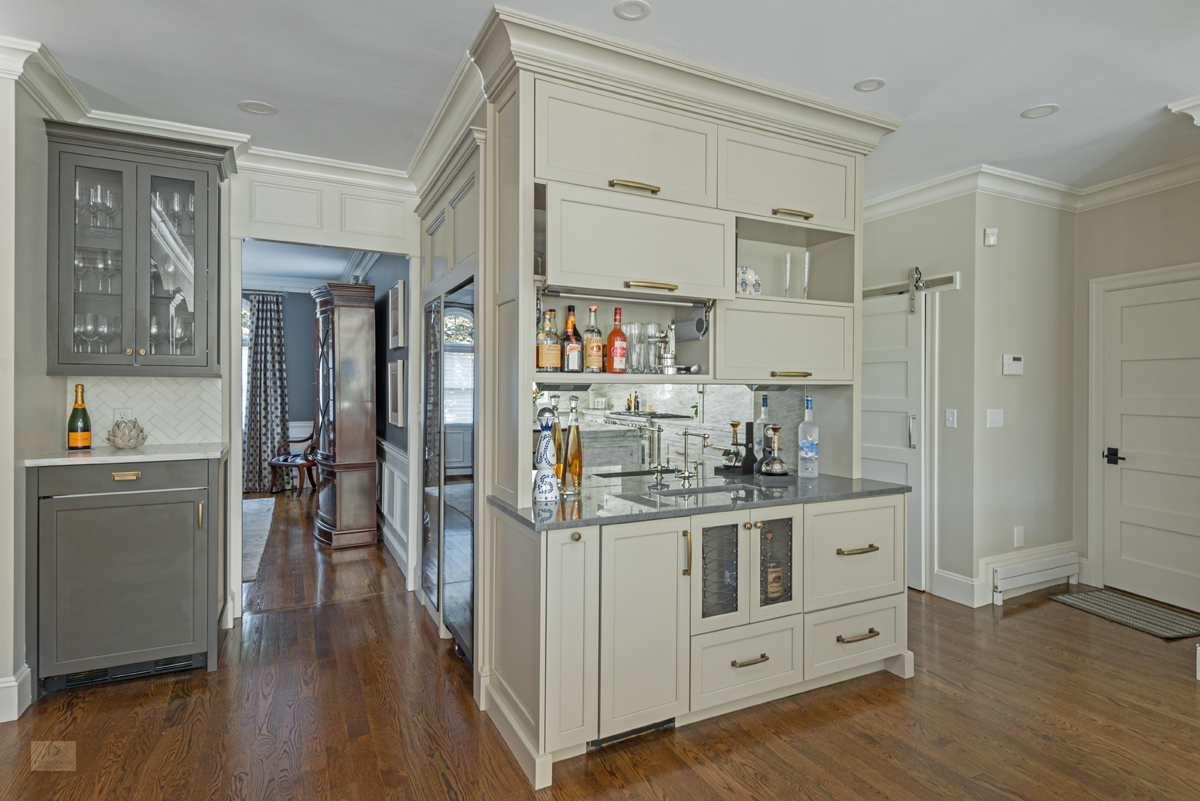 Have you considered financing options?
Make sure you understand all the costs involved before you get started including labor, materials, taxes, and contingency costs. When you work with a reputable design firm, they will provide you transparent pricing that takes everything into account. This is a key step toward financing your kitchen design or bathroom remodel and can be extremely useful if you are seeking financing as part of your costs. Unless you have cash to pay for the entire project it's important to start laying out your plan for financing your project right away to avoid delays.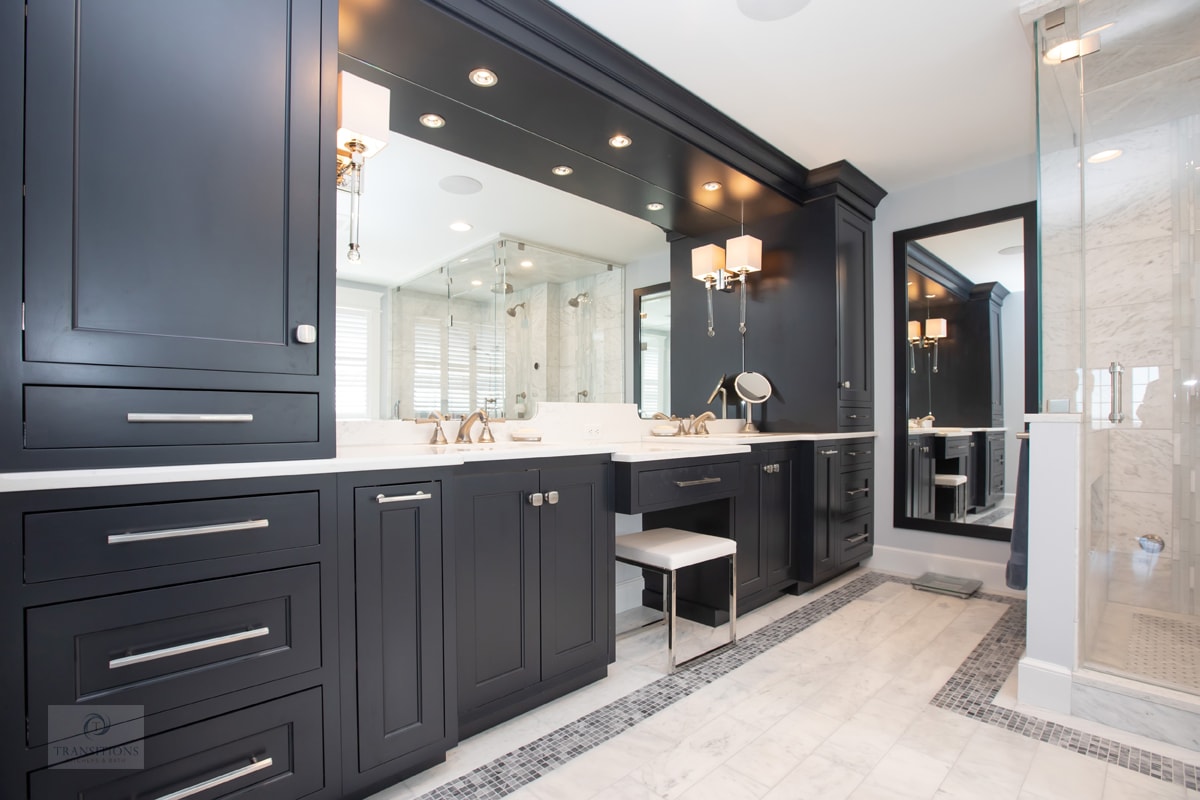 Does every member of your household understand what's involved?
There is no way to avoid the fact that a major home remodel is a disruptive process. Working with an experience home remodeler will make sure the project progresses smoothly, but you will still have a period of time where certain parts of your home are unusable and where there is a lot of noise. Additionally, the entire process from design to completion takes time, and may take longer that you first thought. Educate yourself on the stages of the process and ask questions about how long it takes, what happens at each stage, and how much disruption or noise to expect at different times during the remodel.
For a very large project you may want to consider alternative accommodation for the most disruptive part of the project.  At the very least, you need to make sure everyone in the home is on board with the project and understands that the kitchen, bathroom, or hallway may be off limits, particularly for children and pets.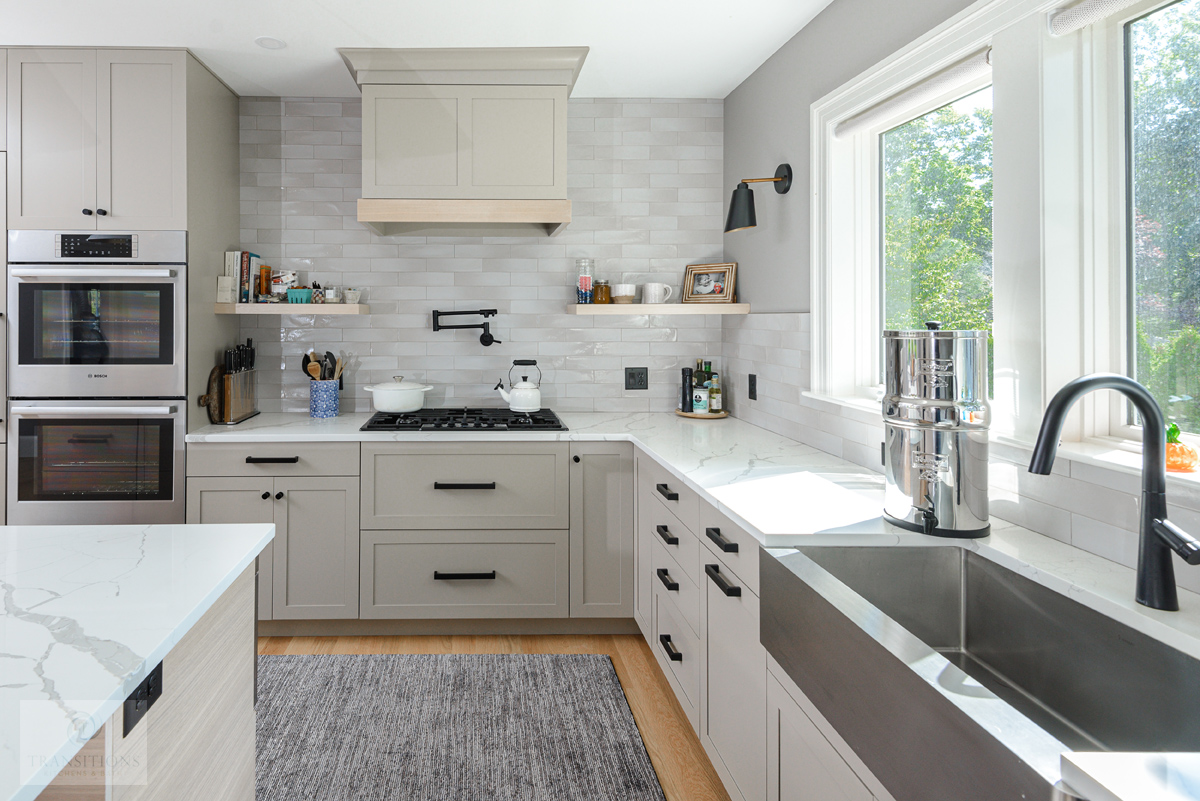 What is next?
Once you have done your research, thought about your goals and style, and determined your budget, it's time to figure out what type of expert you want to work with.  Do you plan to do any work yourself or are you looking for a full-service design/build firm who can take the stress out of your project by managing everything for you? Unless your project is small or you have some expertise in this area, hiring an experienced designer and general contractor pays for itself in the long run by saving you time and often money as well.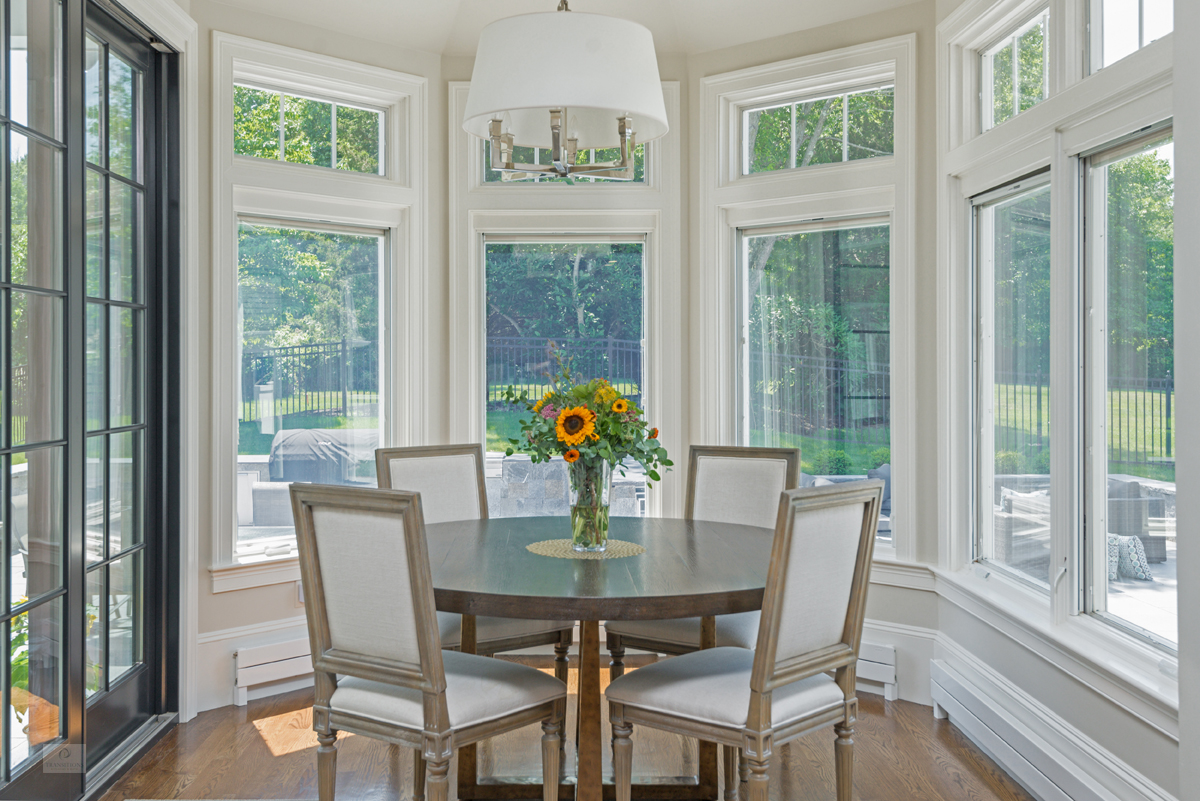 Ask family and friends for recommendations, check out the websites and visit showrooms of local companies, and ask your local community Facebook groups for ideas. It's important to find a designer who fits your personality and tastes, so investigate and talk to the designers to find the right one.
Careful planning and budgeting will ensure your project runs smoothly from start to finish. Working with a reliable designer and contractor takes the stress out of the project and is a smart way to guarantee success. A fresh kitchen design or bathroom remodel is an exciting way to breathe new life into your home and to change the way you live.  Contact us today to learn more and get started on your next remodel!