Kitchen storage is a vital element of stylish, uncluttered kitchen design. Customized storage takes care of everything from the smallest spoon to the bulkiest, rarely used appliance. Cabinet storage options seem to be endless, so we've selected our top 6 to streamline your ideas for organizing kitchen contents.
1. GOOD THINGS COME IN SMALL CONTAINERS
Small items are often the hardest organize in a kitchen, and impossible to find when you need them.  From spices to oils to utensils, customized storage transforms your kitchen design and preserves your sanity during busy mealtimes.
Spices last longer when stored away from light in airtight containers. You can put a metal strip inside a cabinet door for several magnetic storage tins, but spice racks are the ideal solution for a lot of spices. They can be extendable, pull down or lazy susans for easy access, or organized in a custom spice drawer. Once they're stored in darkness, your spices can be in glass jars to easily show how much is left. Decant oils into airtight bottles and place them in a designated kitchen cabinet that's easy to reach. Other staples also look good in clear containers, labelled with their contents and expiry date. Once protected from light and heat, all contents keep much longer and won't clutter up countertops.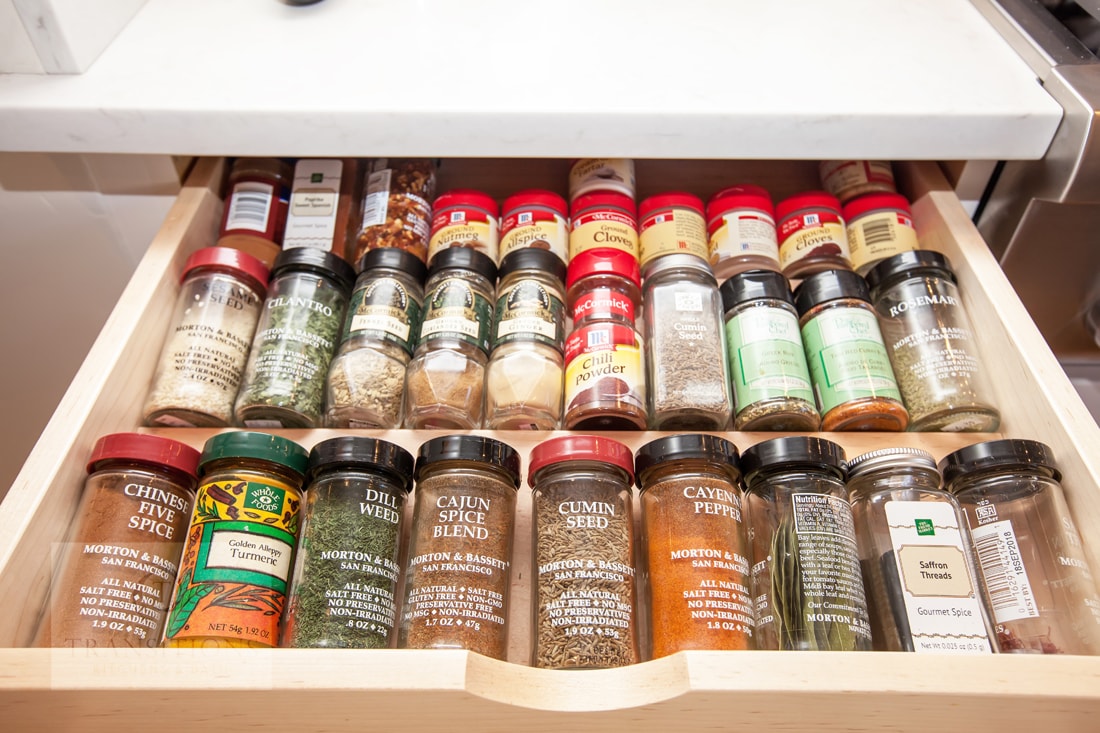 2. GET A HANDLE ON UTENSILS
Left to their own devices, utensils take over any drawer, causing injury and frustration! Peg systems, slots, boxes and dividers can be included in any drawer to fit utensils of all shapes and sizes. Add cork tiles in any drawer full of utensils to prevent items from slipping around. Try storing long utensils diagonally, between dividers, or stand them upright in a customized pull out with designated utensil organizers.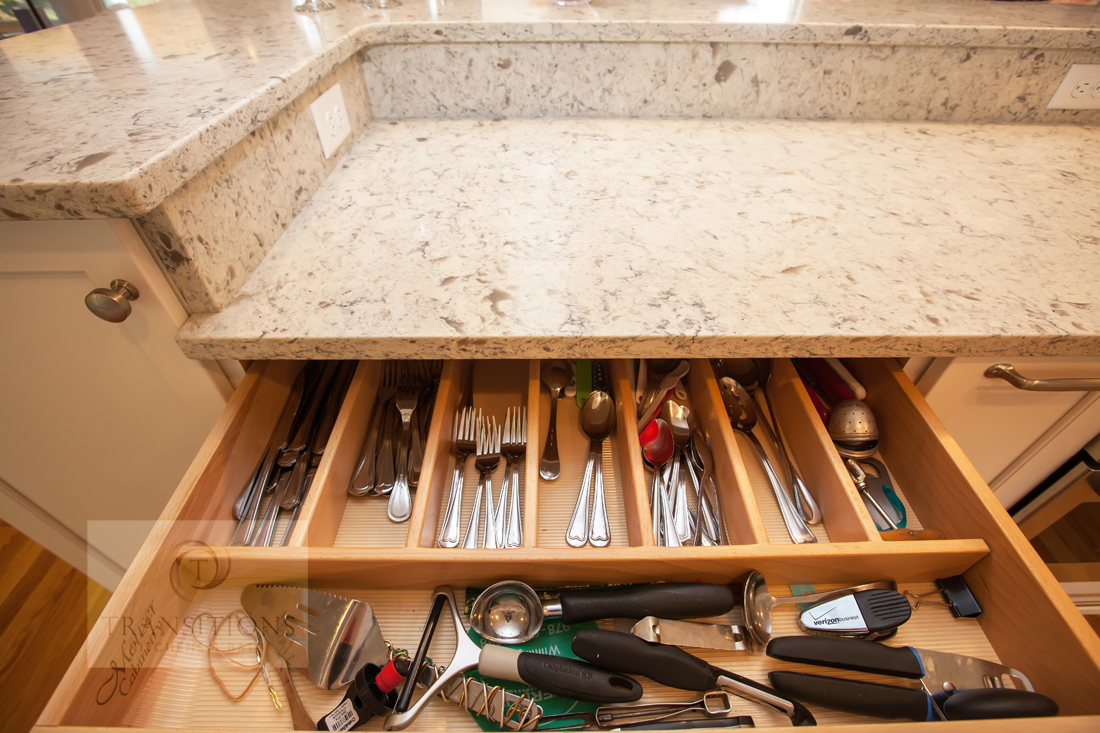 3. DOORS VS DRAWERS
Sitting down with a kitchen designer at the start of the process allows you to lay out a careful plan of what to store and to determine whether doors or drawers work better. For example, storing pots in a kitchen cabinet with lid holders inside the doors keeps everything contained. Deep drawers are ideal for storing large items, tall storage containers, or stacks of plates separated by a peg system. Drawers are also handy to access a selection of recycling trash cans. Adjustable roll out shelving has its advantages too, especially when combined with shelf inserts to keep everything organized and easily accessible. As both drawers and cabinet doors are so versatile, consider both at the kitchen design stage. Work with your kitchen remodeling expert to find the right combination to suit your storage needs and space requirements.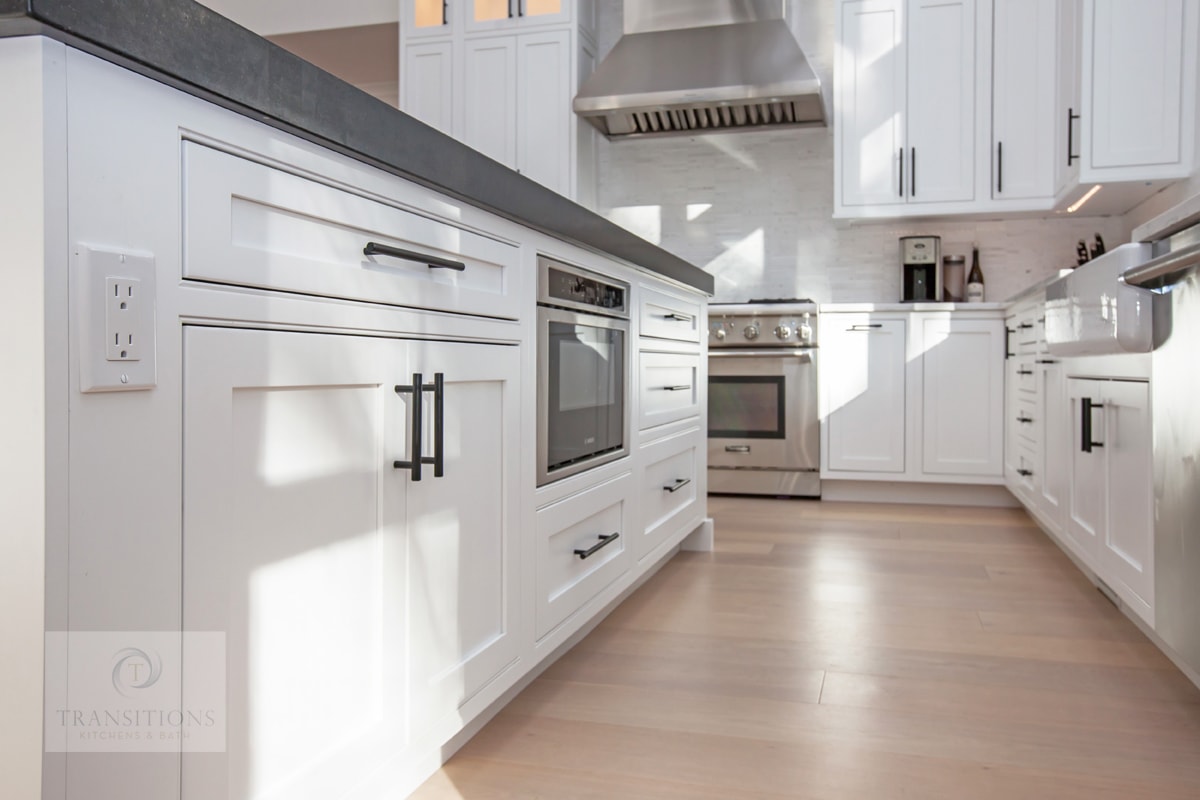 4. PULL OUT ALL THE STOPS
Roll out shelves and pull outs are ideal for large kitchen cabinets, so you don't have to climb in to find what you need! A roll out shelf is ideal for small items, as it means nothing gets lost and everything is easily visible. Your kitchen design expert can work with you to decide what part of your kitchen cabinet design would benefit from roll out shelving.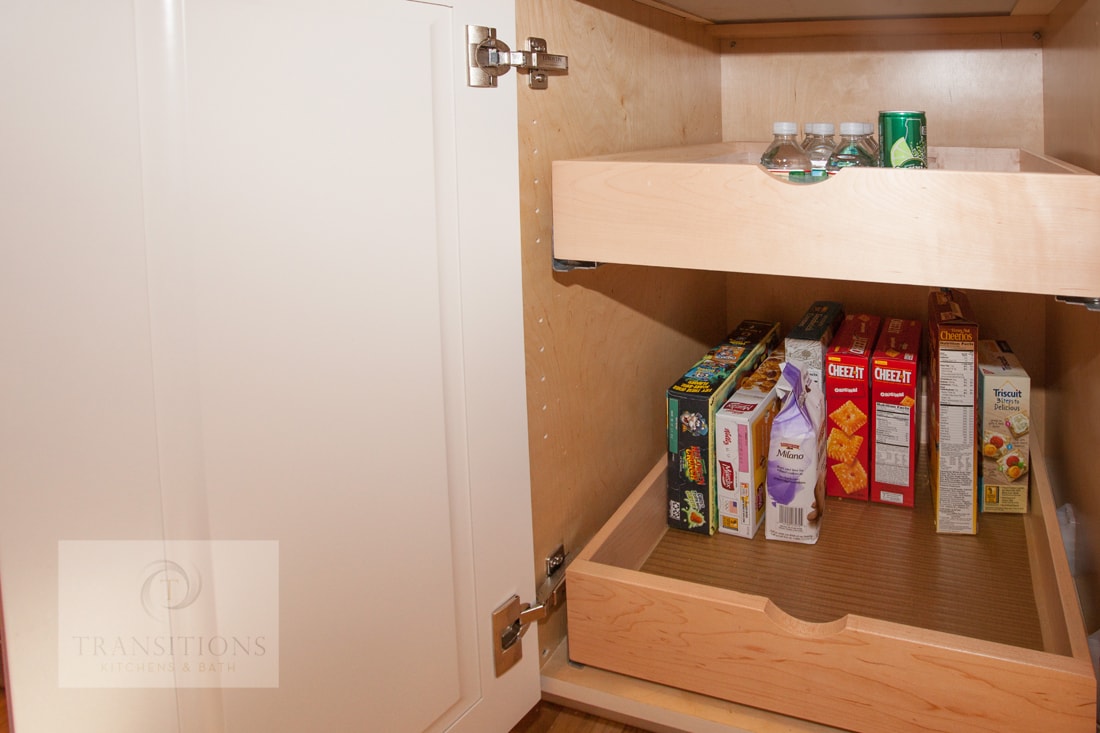 5. BEHIND THE SCENES
A truly organized kitchen design always benefits from a well-functioning pantry. It can be any size but must be well ventilated and as dark as possible. Include roll-out shelving to hold everything from cans and jars to seasonal cookware and gadgets. Trays and other miscellaneous items are easily stored on top of pantry cabinets or in a customized tray divider.  Your toe kick area is also ideal for customize pull out shelving, making use of every available inch of storage.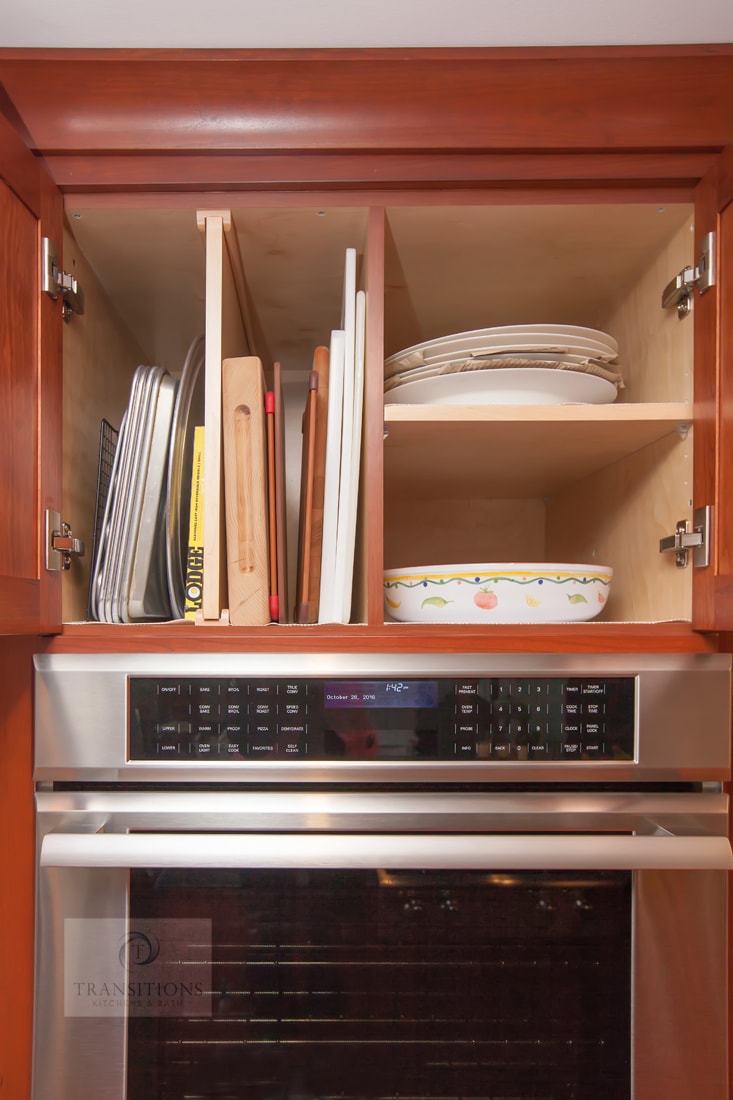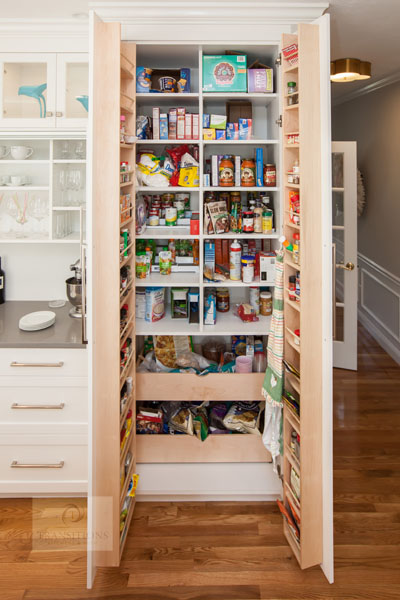 6. APPLIANCE OF SCIENCE
An appliance garage is an excellent addition to any cabinetry design. Use it to house appliances like toasters and smoothie makers, letting you close over the door on them afterwards. Microwaves and built-in coffee machines can be included to free up counter space. Store everything you need on shelving near the appliances, making it the most efficient part of your kitchen design, a hive of activity blending in seamlessly with the rest of your kitchen cabinets.