Hardwood flooring is a classic choice that lasts a lifetime and will enhance your kitchen design or almost any living space in your home. Other materials try to mimic it, but hardwood flooring manufacturers respond with an even greater selection of styles and finishes to retain superiority. It's hard to beat hardwood flooring for warmth, durability and a timeless look. The finish can be changed over the years for a different feel and investing in hardwood floors always increases the value of your home.  What are the latest trends?
COLORS
Blonde woods such as white oak, maple, ash, and bamboo are huge this year as they complement most designs. Light shades make spaces feel airier, are easier to keep clean, and go with all color schemes and styles.
Natural wood runs a close second, but the trend is for cooler tones. Water borne polyurethane is ideal for this as it doesn't have the yellow tint of oil borne polyurethane. It has lower VOCs, dries quickly, and doesn't smell as strong. Its slightly higher price tag is worth it for all these reasons.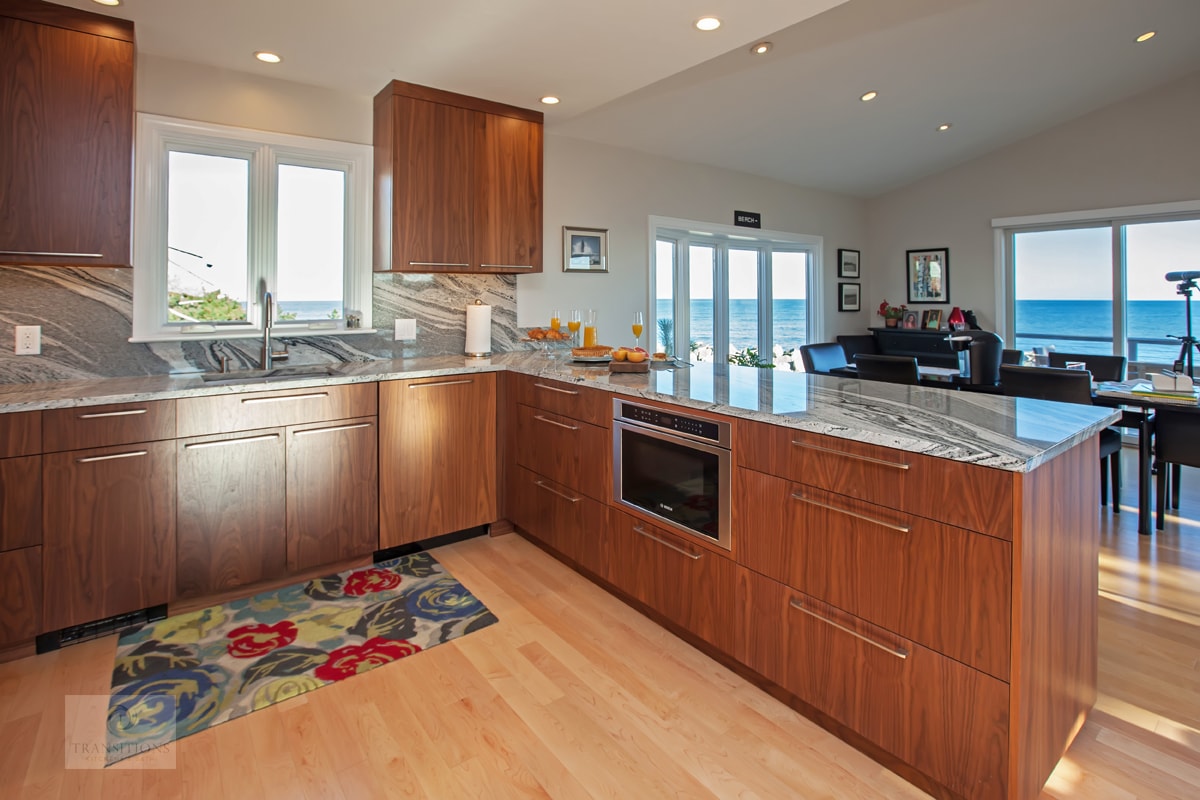 Gray and greige are flooring shades that are staying around. Depending on the width and finish, gray hardwood can look contemporary or classic, but never boring. Blending with brown gives the warmer shade of greige which works well in a family space, such as a kitchen and is a winner if renovating for selling.
Whitewash is a Californian trend that has become very popular and this year's version is more subtle than it used to be. Lighter wood is used, and the whitewash has been replaced by tinted sealant and layers of water borne polyurethane to give a stylish and durable result.
High variation hardwood flooring is a mix of planks in their original condition to include all the wood's character. They're usually in the same color group but you can add a statement pop of color throughout.
TEXTURES
Smooth wood is always a classic option, but texture is really coming to the fore in hardwood flooring.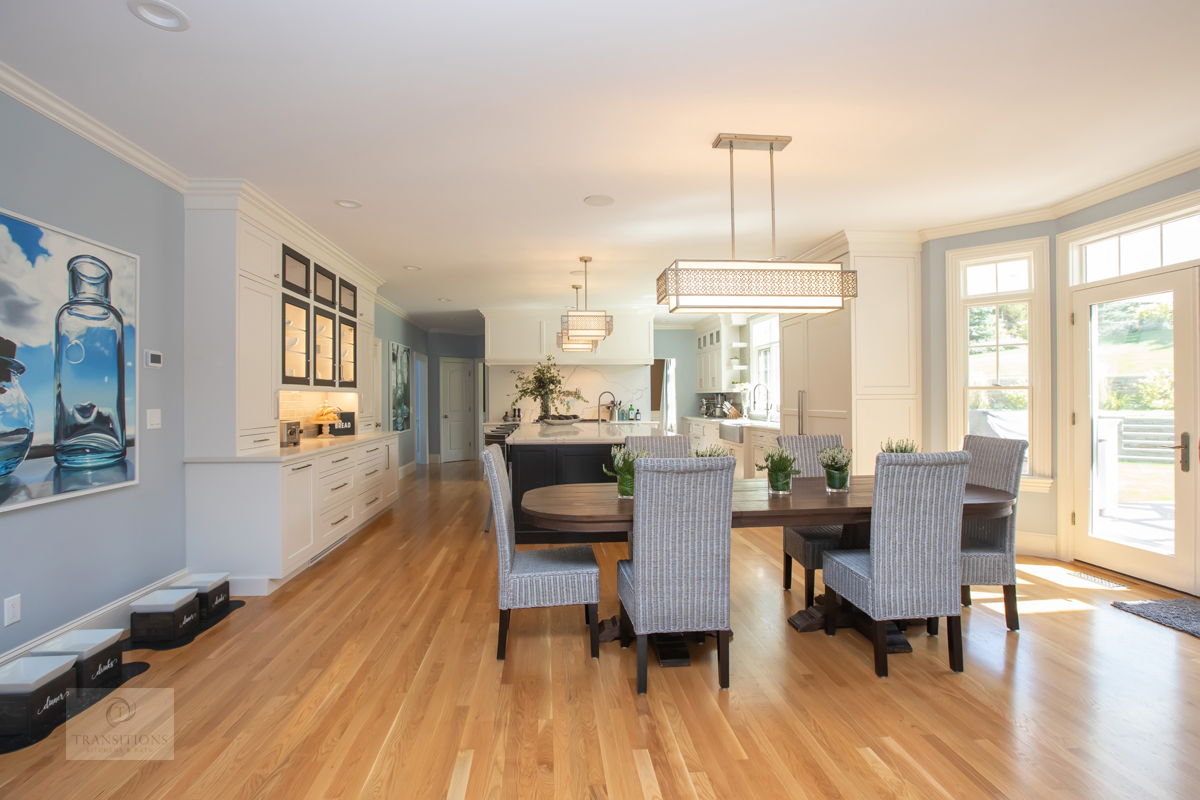 Wire brushed wood has an enhanced grain, for a vintage look.
Hand-scraped wood has deep, unique scrapes on each plank. It's worth checking if you're getting machine scraped or genuinely hand-scraped hardwood if you want authenticity.
Distressed wood has burns, holes and scrapes added to natural knots, to give an aged look.
FINISHES
Flat, natural finishes are more popular this year than high gloss floors. They're also low maintenance and more durable.
Satin still gives a slight shine but shows up less imperfections than gloss.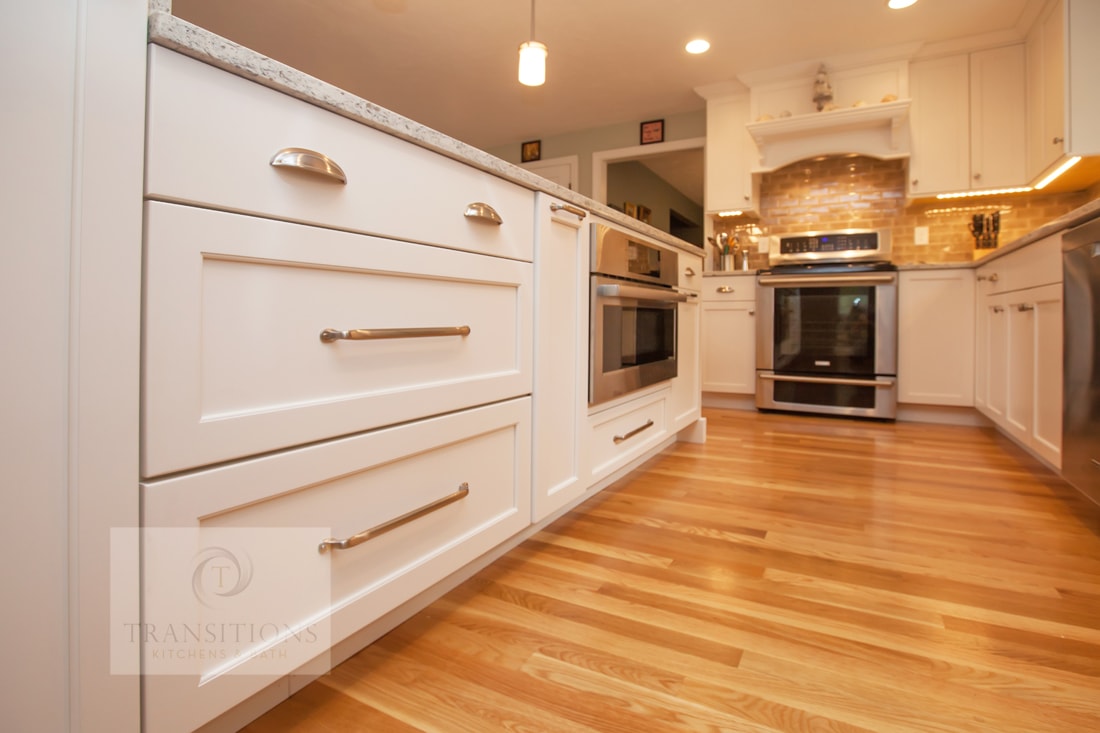 Matte finish is currently huge but needs top quality hardwood for a richer look.
Oil is the dullest finish and is less durable or water resistant than water-based polyurethane.
PATTERNS
Herringbone looks stunning in hardwood and lends a touch of elegance to a design
Angled flooring lays planks diagonally to give a contemporary feel but will cost more in labor and materials
Longer and wider planks are trending in larger interior designs. This is set to grow next year as even larger planks appear. Using planks of differing widths is also taking off.
MATERIALS
The most popular hardwood flooring materials at the moment are eco-friendly.
Bamboo is very on trend, is durable and comes in a range of colors and styles.
Reclaimed hardwood comes from places like barns or even old dance floors. It is naturally distressed and vintage.
Engineered hardwood is durable and waterproof, so is perfect for kitchens or bathroom designs. It is produced in all styles, colors and textures and is usually more affordable.
Cork is back in the game this year. It's not as durable as other hardwoods but is sustainable and very comfortable underfoot.
Why not include hardwood flooring in your bathroom design or kitchen remodel? Contact us today to discuss your renovation. Our experienced designers can talk you through all options available.