Each December, color giant Pantone announces their color of the year, setting trends for the coming year's designs. 2019 is "Living Coral", a warm orange-pink, taking its inspiration from nature, specifically from the coral reef. It also suggests playfulness and optimism as an antidote to today's technology and social media focused world. While neutral shades will always be a popular choice for kitchens, bold colors also have their place whether as a color for cabinetry or countertops, or as a small accent color in your hardware or small appliances.
Orange tones are becoming increasingly popular in kitchen design but is this color palette right for you, and what should you pair with these shades? What other colors are on trend for the coming year? Read on and get inspired for your 2019 kitchen remodel.
ORANGE
Orange color palettes are dominating the latest kitchen design trends. Terracotta, copper, gold, ginger, brass, henna and clay paired with greens or blues give an exotic wilderness feel. Popular petrol-green and charcoal stay in vogue, especially as they make hot coral shades pop. Vibrant citrus shades like lemon and lime work well in a kitchen design as accent colors, as well as muted pinks and peachy neutrals, for a more classic feel.  Colors that feel optimistic are the key to the coming year's trends.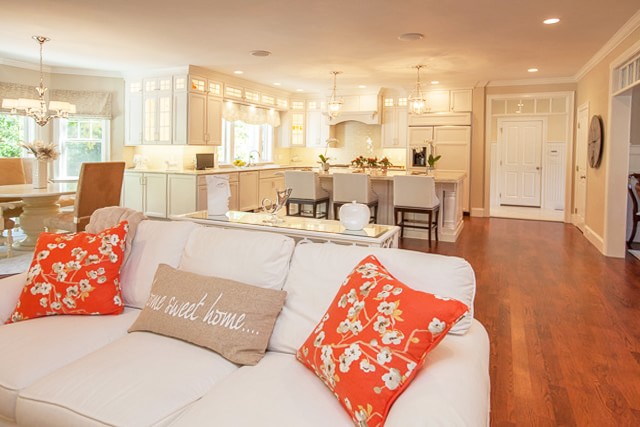 INDUSTRIAL
The industrial trend continues to grow, with concrete surfaces and factory-look hardware. Brushed brass has really taken off and fits in with the orange themed palette of 2019. This metal gives a luxurious finish to small appliances, handles, sockets and faucets. Shiny copper is still popular for sinks, faucets and accents and brings a warmth to industrial kitchen design, or any style.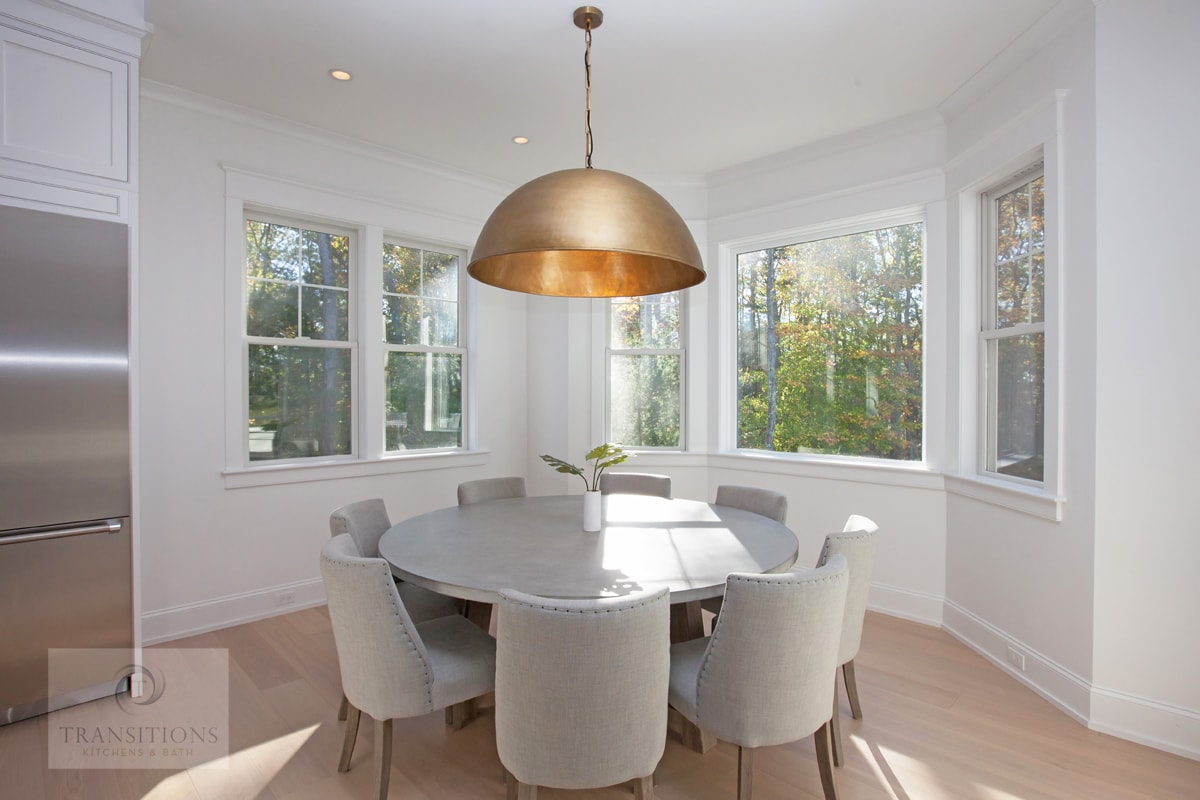 BLUES AND GREENS
Calming, misty blues are also going to be big in 2019, promoting serenity along with grays and last year's popular purple tones. Aqua blue is also a winner and can be toned down with muted surroundings or used as a bold statement color for walls or furniture. Blues and greens also bring an element of nature to kitchen design, such as deep greens reminiscent of a forest.  On the other hand, smart technology has begun to influence color intensity with some shades reminiscent of artificial light.
MINDFULNESS
The mindfulness movement has influenced simple, clutter-free living and with it has come light and clean colors. Subtle creams and off-whites are perfect for a minimalist space and can be enhanced by a clever lighting plan. Grays with differing undertones look smart yet calming, as do navy and brown shades for a Zen style kitchen design.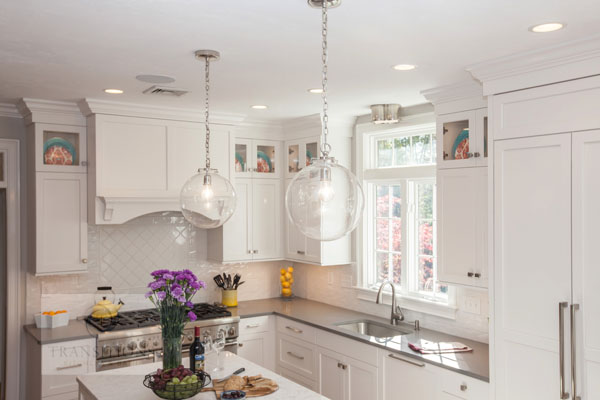 JEWEL TONES
The 2018 Pantone color, Ultra Violet, still prevails but in a softer way. Jewel tones, including this purple shade, enliven neutral palettes as an accent color. Deep berry red is another rich shade set bursting onto the scene to bring coziness to this year's kitchen remodel.
RAW WOOD
Light colored wood is a fresh take on heavy browns, beiges or tans. It can also blend right in to a minimalist palette or balance out strong colors. Modern kitchen design is always enhanced by pairing heavy, dark materials with raw or light finished wood.
COLOR PAIRINGS FOR 2019
As we've seen, new color trends range from exotic shades such as orange and aqua blue to natural wood and dark green.  If you are ready to break away from a purely neutral color scheme for your kitchen design, then try a bold color combination with these popular colors. Embrace the two-tone kitchen cabinet look and offset it with contrasting walls. For example, blue and raw wood cabinets sit beautifully against an orange feature wall or backsplash. Or try dark green and taupe cabinets with berry red. Yellow and charcoal cabinets pop against light blue walls. If you love the idea of a bold color but are not ready to fully surrender your kitchen design, consider adding a backsplash tile feature, light fixtures, barstools or small appliances in one or more of these colors.  These items can be easily added and changed in case you tire of these bold colors.
Look at our kitchen design gallery for more color inspiration and contact our kitchen design team who will start you on your new year's kitchen remodel project.